Murder of Rosie Palmer
The murder of Rosie Palmer was committed in Hartlepool, County Durham, England on 30 June 1994. Three-year-old Rose Palmer was abducted, raped and murdered after buying an ice pop from an ice cream van only 20 metres from her home.
Her partially clothed and mutilated body was found in a house 50 metres from her own on 3 July 1994. It was the third visit to the premises by police during the inquiry, and the second time that it had been searched.
The occupant was Shaun Anthony Armstrong, who had a history of psychiatric problems and was widely disliked in the neighbourhood, where he was known as "Tony the Pervert". In March 1993 a social worker had warned that Armstrong was "likely to be a risk to any child he comes into contact with" but Durham County Council failed to act on the report. He was convicted of the child's murder on 27 July 1995 and was sentenced to life imprisonment.
The case highlighted a number of issues including social housing policies for single men, communication between governmental agencies, standards of psychiatric care and the conduct of the police search operation.
The nature of the crime and the age of the victim caused a wave of public anger and protests, and threats and violence were also directed at the local council. The first solicitor appointed to represent Armstrong withdrew from the case, stating "I have my staff to think about."
In 2010 the case began to attract news media coverage again when it was revealed that Armstrong could be released from prison in 2011 but would be exempt from signing the Sex Offenders' Register – despite the murder being one of those that led to the creation of the register – as he was never formally charged with a sexual offence. Councillor Kevin Kelly warned that despite the passage of time community feelings about the case were still very strong and stated: "If he ever came back here he would be lynched."
Abduction
On 30 June 1994 Rosie Palmer was playing at a neighbour's house in Henrietta Street, Hartlepool after being collected from nursery school by her stepfather, John Thornton. At approximately 15:30 Gary Amerigo, the local ice cream vendor, arrived and Palmer went to ask Thornton if she could have money to buy an ice pop. She was the only customer and after serving her, the ice cream salesman left and continued his route.
Amerigo said later: "Only Rosie came up to my van that day. She didn't have enough money but I gave her the ice-cream anyway. She seemed just her usual self, bright and cheerful."
Armstrong – who was celebrating his 32nd birthday that day – abducted her as she walked away after making her purchase. She was considered a "sensible" child who would not "wander off" and it was approximately two hours before her stepfather realised she was no longer at the neighbour's or playing outside the house. Thornton and other local residents began to search the local area for her, and at 20:45 reported her as a missing person to the police.
The police search operation was headed by Detective Superintendent Doug Smith of Cleveland Police and involved door-to-door inquiries, tracker dogs, and local volunteers. Warehouses, industrial buildings, and disused buildings around the adjacent docks were searched while HM Coastguard, a police helicopter, and a Royal National Lifeboat Institution (RNLI) lifeboat searched the sea and shore.
Police first called at Armstrong's flat on 1 July while conducting initial door-to-door inquiries during which residents were asked to answer a questionnaire aimed at tracing her last movements. On 2 July they returned while carrying out "cursory searches" of houses in the area.
On 3 July two detectives spoke to Armstrong; they noticed that his previously "co-operative, friendly and helpful" demeanour had changed, and that he then appeared "very shifty, on edge and looking very worried". Acting on suspicion, the detectives arrested Armstrong and a second search of his first-floor flat was conducted. The child's mutilated body was found in a bin liner inside an airing cupboard in the flat. Her shorts and underwear were found nearby in a separate bag. Armstrong denied any involvement in the crime and claimed that "someone else must have put the body there".
Shaun "Tony" Armstrong
Shaun Armstrong (born 30 June 1962, Easington, County Durham) moved in to a council-owned flat on Frederic Street in August 1993. He was unemployed, with a dependency on alcohol and prescription drugs, and had a long history of criminal activity. He had been investigated in relation to sex offences against children, although never charged.
He was also diagnosed with a personality disorder and a psychopathic personality. He had obtained the flat after his psychiatric consultant wrote a supporting letter to the Housing Department stating that he was "vulnerable". On the estate he was called "Tony the Pervert" and was generally considered "a loner, disliked or distrusted by all those who knew him".
On 30 June 1994, Armstrong, who had been drunk "for two days solid, partying for [his] birthday, at different people's houses and pubs and clubs," arrived home by taxi at 15:30, about the same time that the ice cream van pulled in to Henrietta Street. The rear of Armstrong's flat backed on to the cul-de-sac where Palmer purchased her ice cream. Post mortem examination determined that she was dead by 16:30, although pathologists were unable to give a specific cause of death due to the condition of her body. Det. Supt. Smith told a news conference: "She had been severely sexually assaulted. That is a possible cause of death – the actual injury itself."
At around 16:30 Armstrong called in at a local shop where he said he was going to "help look for the little girl who had vanished" although at this time he was the only person who knew she was missing. The shopkeeper noticed blood on Armstrong's hand, who said he had been bitten by his dog, despite the absence of any wound. Armstrong then took his dog and a bottle of cider to the nearby beach and began running in and out of the sea for two hours until neighbours reported him to the police who arrived and told him to go home.
Arrest and imprisonment
Armstrong was charged with murder and remanded in custody to await trial at Leeds Crown Court. He planned to feign mental illness and plead guilty to manslaughter on the grounds of diminished responsibility. However while on remand he had revealed this plan in a letter to a man called Bernard O'Mahoney - who had posed as a woman in hope of getting a written confession from the killer. This letter was given to police and shown to the jury at Armstrong's trial, and he quickly changed his plea to guilty of murder.
Armstrong was sentenced to life imprisonment on 28 July 1995. The trial judge, Mr. Justice Ognall, did not make any recommendation as to how many years Armstrong should serve before he could be considered for parole, though in a High Court ruling of May 2006, Mr. Justice Crane set the minimum term to 16 years, "subject to a deduction of 12 months and 21 days for the period on remand", meaning Armstrong was eligible for parole in July 2010.
Aftermath
A report in the psychiatric care given to Armstrong was published in June 1996, two years after he murdered Rosie Palmer, and the local Health Authority criticised the standard of care as "inadequate and full of shortcomings", but added that the murder of Rosie Palmer "could not have been predicted".
In June 1997, Rosie's mother Beverley launched a £200,000 compensation claim against Tees health authority and Hartlepool and East Durham NHS trust, alleging negligence for allowing Armstrong to be released from their care. This is thought to be the first damages claim against a health authority or NHS trust by a relative of someone murdered by a released patient. The claim was struck out in February 1998 by High Court official Master Hodgson who ruled that Armstrong had made no direct threat against Rosie and her family. He said: "In the absence of such a specific threat I think it is impossible, as the law currently stands, for me to hold that the hospital in these circumstances owes effectively a duty (of care) to the world at large." In June 1999 the case was heard again at the Court of Appeal. On 1 July 1999 Lord Justice Stuart-Smith upheld the previous High Court ruling that there was no connection between the health authority or the hospital and Rosie.
After a number of years during which very little was reported about the Rosie Palmer murder case, Armstrong returned to the headlines in September 2001 when he was granted Legal Aid to pursue a £15,000 compensation claim against Bernard O'Mahoney for "breach of confidence". Armstrong's solicitors backed up the case by claiming that O'Mahoney had pretended to be a woman and allowed police to see a written statement (the letter in which Armstrong admitted to killing Rosie Palmer, as well as his plan to feign mental illness) which was supposed to be kept secret.
The case was dropped in June 2002 after Armstrong decided he no longer wanted to pursue O'Mahoney for damages. Armstrong also dropped his bid to prevent O'Mahoney from publishing a book - Flowers in God's Garden - which included a section about Shaun Armstrong and the Rosie Palmer murder. By this stage, the proceedings had already cost thousands of pounds worth of taxpayers' money.
In March 2010, with Armstrong's earliest possible release date just four months away, Rosie Palmer's mother Beverley Yates oversaw the launch of a campaign in Hartlepool for Shaun Armstrong to be placed on the sex offender's register when and if he is paroled - as the law stands he will not go onto the register once released, because he was not convicted of a sexual offence.
Wikipedia.org
---
Child killer must serve 16 years
BBC News
May 9, 2006
A psychopath who mutilated and murdered a three-year-old girl more than 10 years ago must serve at least 16 years in jail, a High Court judge ruled.
Shaun Armstrong, then 33, was jailed for life in July 1995 after pleading guilty to murdering Rosie Palmer.
He abducted her in June 1994 after she went to buy an ice lolly from a van outside her home in Hartlepool.
After a review of the minimum term set at his sentencing, Mr Justice Crane concluded it should remain at 16 years.
Police found the youngster's body hidden in a wardrobe at Armstrong's flat three days after she disappeared. He was described as having a "severely disordered personality".
'Gross violation'
Mr Justice Crane said: "Having regard to all the relevant factors I conclude that the minimum term should be 16 years, as was the tariff set, subject to a deduction of 12 months and 21 days for the period on remand."
He said Rosie had been subjected to "gross violation" and it was the trial judge's view she "had almost certainly died because Armstrong suffocated her when she cried out at the assault".
The judge said a minimum term would likely to have been 28 years and six months on today's principles and even if greater weight was given to his mental state, a term of not less than 25 years would be inevitable.
But he said: "The minimum term was not open to criticism on the principles that applied at the time."
Armstrong, who was 32 at the time of the murder, had been under a hospital's care since March 1992 and re-housed on the council estate where Rosie lived.
He would be able to apply for parole in June 2010, but would only be released if a parole board was satisfied he no longer posed any risk to the public.


---
Chronological history of Shaun Anthony Armstrong
Bernardomahoney.com
30.6.62
Shaun Anthony Armstrong was born at the Littlethorpe Maternity Hospital in Easington, County Durham, to Rachael Teal, who was then unmarried and aged eighteen years. His father was Joseph James Steel, his mother's own father. He was apparently a blue baby, being delivered by forceps and as a result of obstetrical problems his mother was unable to have any further children.
For the first three years of his life Shaun Armstrong was brought up by his maternal grandparents as his mother was either working or in and out of hospital with psychiatric problems from which she had apparently suffered from about the age of fourteen. When he was three years old his mother married George Armstrong who was then fifteen years older than herself and Shaun Armstrong was brought up believing that he was the son of George Armstrong.
Shaun Armstrong alleged that his stepfather showed little affection for him but when his mother and stepfather subsequently separated Shaun Armstrong stated that he really looked up to his stepfather and indeed visited him on a regular basis until October 1989 when all contact ceased following Shaun Armstrong's second marriage.
1969
As an only child Armstrong appears to have been somewhat isolated and lonely and developed a close relationship with a maternal cousin, Andrew Christopher Steel who was almost exactly the same age. Andrew was tragically killed in a road accident in 1969 when both children were aged seven years. This event had a profound effect on Armstrong and led to an immediate deterioration in his behaviour and in his own words "I became a bastard. I became hateful and got mad at everyone". He was apparently referred to a Child Psychologist and possibly a Psychiatrist but no further details of the referrals are available.
Approximately one month after Andrew Steel's death, when Armstrong was aged seven years and two months he was subjected to inappropriate sexual behaviour by his mother. This continued until he was thirteen years when it progressed to full sexual intercourse which took place on an intermittent basis until he was sixteen.
1969-1974
Approximately five months after Andrew Steel's death his mother and stepfather separated when his mother moved back to her parents home taking Armstrong with her. Although they were reconciled about a year later they finally separated in 1974 when Armstrong was twelve years old. His mother in fact finally left to live with Thomas William Matthews whom she subsequently married. However Mr Matthews was described as being excessively jealous and the marriage only lasted four years.
1973
Attended Easington Secondary Modern School. Described as being overweight and a loner, he made few friends as his mother insisted that he went straight home from school and he was not allowed to play with friends.
1976
Aged fourteen he attended the Nautical School at Campden Square, Seaham, where he stated that he did well academically passing five 'O' Levels and two CSE's in Seamanship and Navigation. During holidays he found occasional work in sawmills and as a delivery assistant for a TV retail company.
25.2.1978
Letter written by Dr MR Whalley, consultant Child Psychiatrist to Armstrong's GP refers to contact with Durham Joint Child Guidance Services having been referred on account of overt sexual advances made towards his mother. Letter stated that Armstrong came from a broken home and his mother was concerned as to whether the circumstances of his birth meant he had a permanent mental disability. Dr Whalley stated that he reassured the mother but did consider that Armstrong was a very disturbed boy. There was a suggestion that Armstrong required psychotherapy and Dr Whalley considered discussing this with an Educational Psychologist but there is no further documentation in the GP's Notes.
23.7.1978
Enlisted for Naval training at Plymouth aged sixteen.
2.8.1978
Appeared before Easington Juvenile Court when convicted of offences of dishonesty for which he was given a two year Supervision Order.
17.11.1978
Discharged from the Navy on the grounds that he was psychologically unfit. This was allegedly following stress due to the death of his girlfriend from cervical cancer at the age of seventeen years. This association was alleged to have lasted over two years.
13.3.1979
Easington Juvenile Court. Convicted of offences of Burglary and Theft and given two year Supervision Order.
1979-1985
After his discharge from the Navy, Armstrong returned to the North East where he obtained employment in the sawmills at Carrville and then in the Horden Colliery where he worked for five years until he was made redundant in April 1985. He then worked for a number of employers including a two year spell in London but did not work after 1992.
June 1981
Armstrong left home at eighteen to marry CBM who was born on the 30th December 1954 and who was therefore nearly eight years older than himself. CBM already had two children, a daughter (A) who was seven and a son who was four. After the marriage the family lived at Horden.
28.1.1982
Easington Magistrates Court. Convicted of two offences of Theft and given a 120 Hour Community Service Order.
1982
Armstrong's marriage to CBM broke down. According to his wife this was a result of (a) violence towards her, (b) her discovery of Armstrong having sexual intercourse with his natural mother and (c) sexual abuse by Armstrong of her daughter (A) which she did not disclose at that time. According to Armstrong the breakdown was due to his jealousy when he saw her talking to another man and read more into the situation than actually existed.
1982
First contact with Health Authorities. Took overdose of mother's Parnate and admitted to St. Hilda's Hospital, Hartlepool for two days. During admission he saw a Psychiatrist but on his discharge no follow up arrangements made except a referral to his GP.
18.8.1983
Easington Magistrates Court. Obtaining by deception. Fined £100.
17.11.1983
Easington Magistrates Court. Three offences of dishonesty. Sentenced to three months imprisonment suspended for two years.
18.5.1984
Divorce proceedings initiated by CBM. On receipt of Decree Nisi Armstrong inflicted cuts to both of his arms in an apparent attempt to kill himself and was admitted to St Hilda's Hospital, Hartlepool.
31.5.1984
Easington Magistrates Court. Four offences of dishonesty sentenced to three months imprisonment.
November 1984
Armstrong met EJA who was a friend of his mothers, seventeen years older than Armstrong and with alcohol problems. She was also a divorcee with four children and lived at Peterlee, Co. Durham.
4.12.1984
Easington Magistrates Court. One offence of Assault Occasioning Actual Bodily Harm (to his mother) and five offence of dishonesty. Community Service Order for 160 hours. Armstrong subsequently stated that the assault on his mother followed her disclosure to him of his true paternity, but some doubt exists about this statement in view of his subsequent statement that his mother only disclosed this information after she had been diagnosed as suffering from carcinoma in 1989.
1985
Referred by his GP to St Hilda's Hospital in Hartlepool because of depression. After treatment with antidepressants he was discharged with no Out-Patient follow up.
18.6.1985
Easington Magistrates Court. Two offences of dishonesty. Sentenced to three months imprisonment.
12.5.1986
Teesside Crown Court. Three offences of dishonesty. Sentenced to two years imprisonment.
25.3.1988
Teesside Crown Court. One Criminal Damage and four offences of Dishonesty. Sentenced to 21 months imprisonment.
September 1988
Released on Parole (to February 1989).
18.10.1988
Armstrong married EJA.
October 1989
Armstrong's mother diagnosed as suffering from malignant melanoma. Until then Armstrong had believed that George Armstrong was his father but his mother now disclosed for the first time that Armstrong was the product of an incestuous relationship with her own father which had occurred from when she was twelve to seventeen years old when she became pregnant with Armstrong.
28.2.1990
Armstrong's mother died and Armstrong declined to attend her funeral.
28.3.1990
Armstrong seen at Peterlee Health Centre at request of his GP by Dr F Gowans a Clinical Psychologist from Hartlepool. Armstrong stated that his natural father was his mother's father and that he (Armstrong) had been abused by his mother from the age of eight throughout his school years. He also stated that he had had a nervous breakdown in 1982, after he had left his first wife, when he had just laid in bed shaking and crying.
4.4.1990
Armstrong failed to attend follow up appointment with Dr Gowans, who simply notified the GP of this fact by letter, but gave no details of any assessment or of the information supplied by Armstrong.
28.6.1990
Peterlee Magistrates Court. Fined £50 for Public Order Act offence and £10 for Theft.
July 1991
Attending Alcoholics Anonymous.
13.8.1991
Peterlee Magistrates Court. Fined £100 for Theft.
March 1992
Armstrong assaulted by stepson KA (adult son of EAJ).
20.3.1992
First admission to Ward 15 of Hartlepool General Hospital following a telephone request from his GP Dr Pearson. At the time Armstrong was low and anxious stating that in the past he had self lacerated his arms, had overdosed on his mother's prescribed Parnate, and was afraid that he might harm himself again.
On this admission Armstrong made the following statements to his Consultant or to the Nursing Staff: -
(A) He had received a Dishonourable Discharge from the Navy for shooting a Chief Petty officer.
(B) He had found his wife in bed committing adultery and had thrown the man through a plate glass window. As a result he had been sentenced to two years imprisonment and had in fact served 14 months.
(C) He was constantly fighting with his stepson who was one of the children of his then current wife EJA, who was herself 17 years older than him.
(D) He was annoyed because his step daughter (B) was going out drinking almost daily leaving him to care for her two children aged three and two years respectively.
(E) He was separated from his wife.
(F) He agreed he had both a drink and drugs problem particularly with regard to the drug DP118.
(G) His mother had sexually abused him as a child.
(H) His mother, his current wife EJA and his stepdaughter (B) had all been patients on the Unit.
24.3.1992
His Consultant advised Armstrong that he could stay in hospital for a short while until his marital problems were resolved but that there was no medication which was appropriate for his treatment. He was advised that on discharge he should attend either the North East Council for Addictions or the Alcohol and Drugs Advisory Centre to discuss his drink and drugs dependency but failed to do so.
3.4.1992
Armstrong stated that he felt unable to return to live with his current wife EJA and was exploring the possibility of taking a bedsit in Hartlepool. EJA subsequently stated the marriage had broken up because of violence towards her by Armstrong, her discovery of Armstrong wearing women's clothing and the allegation that Armstrong had abused one of her daughters in 1986.
6.4.1992
Social Worker contacted with regard to Armstrong's housing problem. An interview was arranged for Armstrong to go and look at Benedict House at Park Road, Hartlepool but following a short leave from Hospital, Armstrong returned saying that he had seen his first wife CBM and she had agreed to Armstrong going to live with her in Plymouth. The matter had allegedly been discussed with EJA who was in agreement.
7.4.1992
Armstrong discharged from Hospital. Diagnosis of personality disorder. No follow up appointments were made as Armstrong's new address in Plymouth was not known.
29.11.1992
Armstrong's stepdaughter (B), then aged 22 years, alleged that she and her sister had been sexually abused as children by Armstrong who had subsequently abused her daughter (C) aged two years. As a result of those allegations EJA threw him out of her home.
29 & 30.11.1992
Joint interviews took place between the Police, Social Workers and the child (C) but as nothing conclusive emerged the Social Services Department made the decision that, as Armstrong was no longer residing at his wife's home and no contact was to be allowed between Armstrong and the child (C), there were no further protection issues in respect of the child.
29.11.1992
Armstrong's second admission to Ward 15, Hartlepool General Hospital. Armstrong stated that as a result of pressures in his social life for a period of two months he had slashed both of his forearms and taken an overdose of prescribed medication including Ferricolin Folic, Co-codamol, Tagamet and Temazepam.
30.11.1992
Armstrong seen by his Consultant who diagnosed "Personality problem with addiction problems".
1.12.1992
Armstrong asked to see a Social Worker as he was separated from his wife and homeless.
4.12.1992
Consultant mentioned discharge from Hospital whereupon Armstrong became very threatening and spoke of harming himself in order to stay in Hospital. He threatened to walk under a bus and also talked of nightmares about when he was in the Navy and had killed a man.
7.12.1992
Discharge from Hospital. Non-committal about where he was going and follow up therefore impossible because of lack of address.
11.1.1993
Consultant carried out Domiciliary Visit at Armstrong's Wingate home at his GP's request in relation to Armstrong's drinking problems. Subsequently wrote to Armstrong's GP describing him as suffering from Psychopathic Personality.
11.2.1993
Armstrong failed to attend Out Patient Clinic.
8.3.1993
Police interviewed Armstrong about allegations made on 29.11.1992 by his stepdaughter (B). Totally denied by Armstrong and in the absence of any further proof Police decided to take no further action.
12.3.1993
Admitted to Hartlepool General Hospital Ward 7 (General). Stated that he was of no fixed abode and had taken an overdose following the curtailment of a relationship.
He requested assistance with his housing problem and arrangements were made for him to go to Union House at Southgate. He was accompanied to Union House by a temporary Social Worker attached to the Community Mental Health Team at Hartlepool General Hospital but only stayed one night and left with no forwarding address.
5.5.1993
Admitted to Medical Ward 5 at Hartlepool General Hospital from his Wingate address after an overdose following an argument with his girlfriend CA. Stated that he would take another overdose if things did not work out between himself and CA.
6.5.1993
Armstrong discharged from Hospital with no forwarding address.
5.6.1993
Admitted to Medical Ward 5 in a deeply unconscious state following a serious overdose of at least 28 Noctec and 28 Temazepam which he had taken as a result of an argument with CA. During this admission he stated that his girlfriend had thrown him out without any clothes, he was homeless and needed help with accommodation. He also stated that he intended to kill his girlfriend and then himself.
Subsequently transferred to Ward 15 where he stated that his girlfriend was drinking heavily and she had attempted to set fire to the house on two occasions. He had submitted an application to the Homeless Department at the Civic Centre and expected to be rehoused within two weeks. He had been offered a place at Benedict House but had turned that down as being too rough. His Consultant was asked to write a supporting letter to the Housing Department when he would be allocated a house or flat almost straight away.
Armstrong established a relationship with AS who was also a patient on Ward 15 and this caused some concern to the staff. Armstrong was transferred to Ward 16 but the relationship continued.
15.6.1993
Consultant wrote to Homeless Section at Hartlepool Civic Centre supporting Armstrong's application for Council accommodation.
21.6.1993
Armstrong discharged. Stated that he would contact the Unit with a forwarding address.
22.7.1993
Peterlee Magistrates Court. Fined £60 for Theft.
12.8.1993
Attended Out-Patients Clinic. Had changed address twice and was then living at 32 Lancaster Road, Hartlepool.
August 1993
Armstrong moved to 51 Frederick Street, Hartlepool, an upstairs Council flat.
28.10.1993
Attending Out-Patients Clinic. Still associating with CA who was allegedly pregnant. Also still seeing AS.
Admitted to drinking two litres of cider per day and Consultant made note that admission to Hospital likely in the near future. Advised to contact Keith Appleby at the Alcohol and Drugs Advisory Centre but failed to do so.
3.2.1994
Attended Out-Patients Clinic. Marked improvement noted. Stated that he had a job and a BMW car, was not taking drugs or drinking and was coping well in his flat, all of which were untrue.
5.5.1994
Failed to keep Out-Patients appointment. New appointment notified for 3.11.1994.
30.6.94
Rosie Palmer murdered.
3.7.1994
Armstrong arrested.
27.7.1995
Armstrong pleaded Guilty at Leeds Crown Court to Murder and sentenced to Life imprisonment by Mr Justice Ognall.


---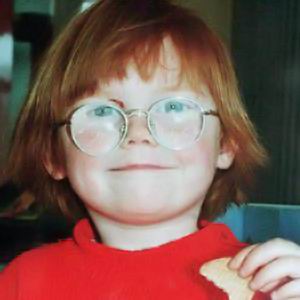 Rosie Palmer, 3.