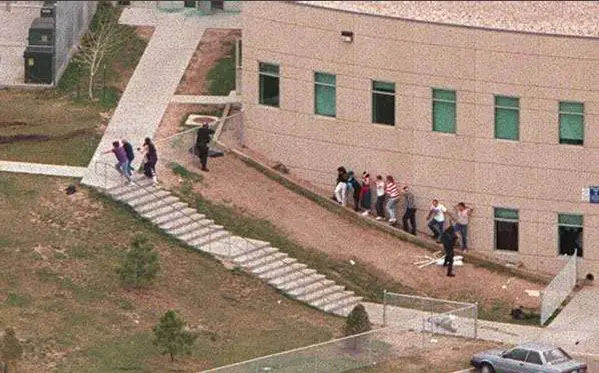 Downhill from Columbine's west entry. At the top of the photo you can see broken
glass from the shot-up doors.
At the bottom of the photo on the far right is the broken window of the teacher's
lounge where SWAT released students and teachers from the school. The white
things heaped on the ground are window blinds. Dan Rohrbough's body can be
seen at the base of the stairs on the sidewalk.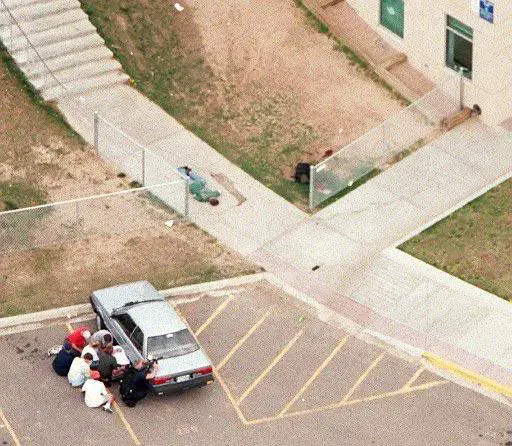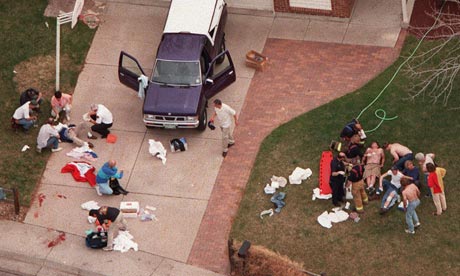 An aerial view shows a triage area near Columbine High School in Littleton.
Medics tend to the wounded in the wake of the massacre.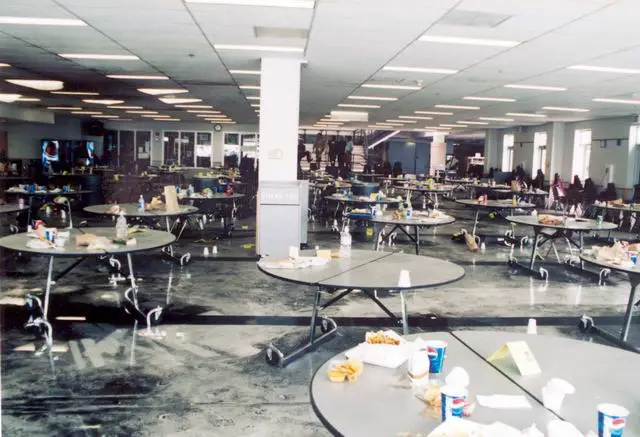 Cafeteria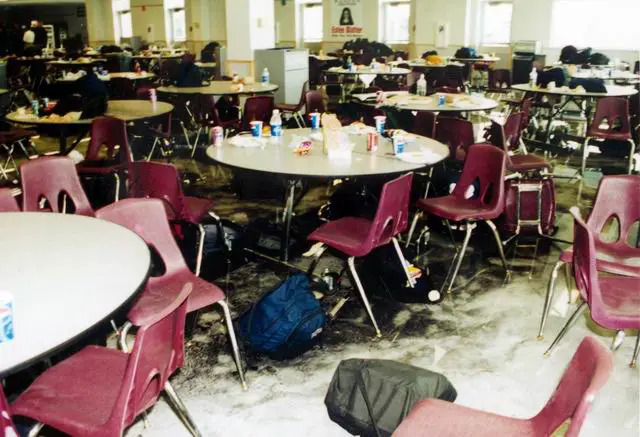 The partially-detonated propane bomb in a duffel bag left behind by the shooters blackened
the floor and set off the overhead sprinklers.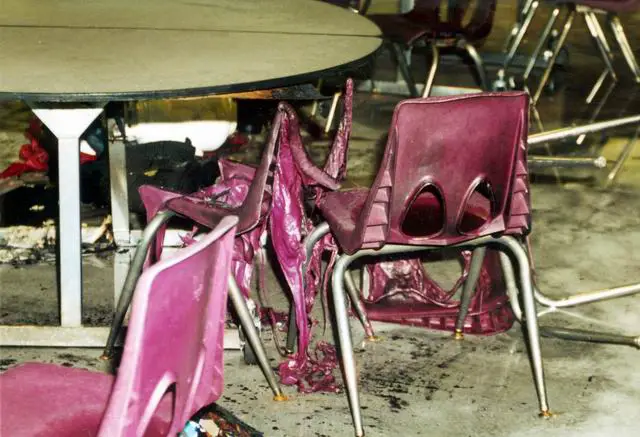 Cafeteria: The small area of fire damage from the Molotov cocktail Dylan hurled at the big bombs.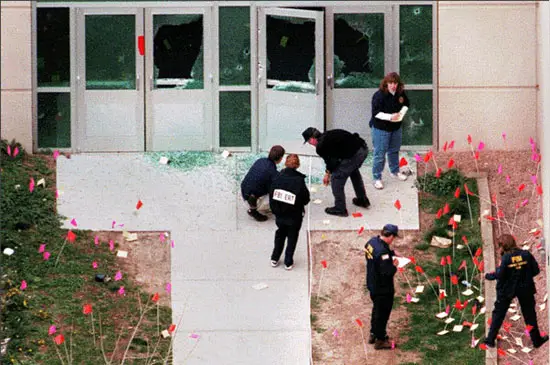 Evidence collection outside the west doors.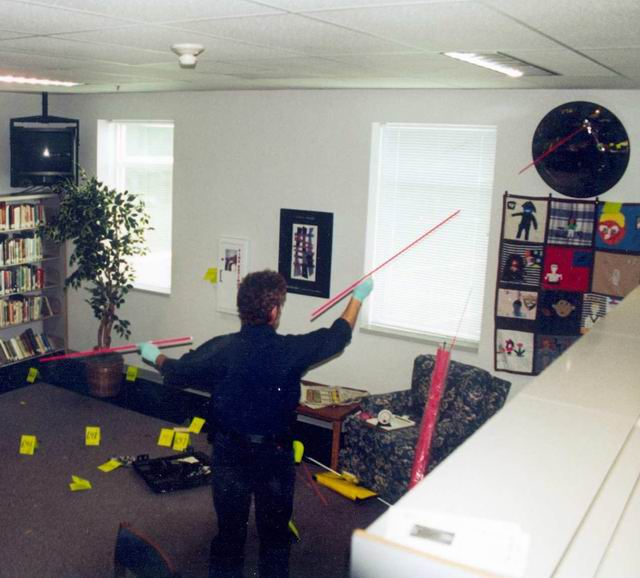 Evidence collection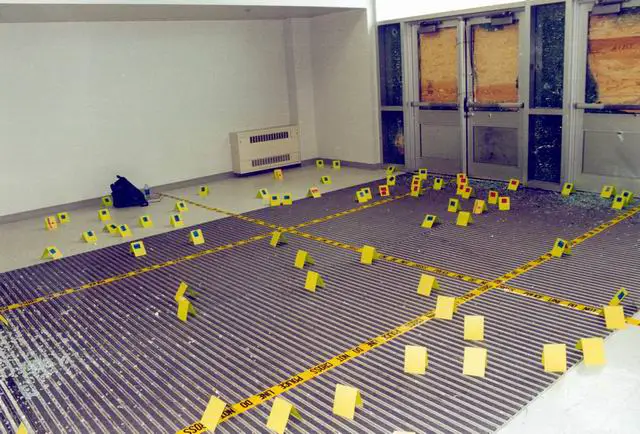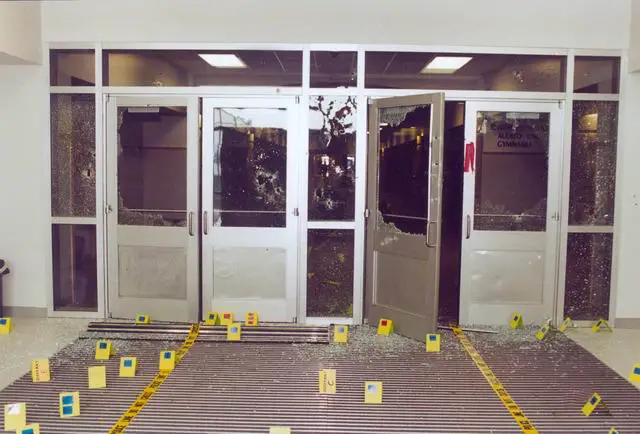 West student entrance where the killers entered the school. The windows were shot out
by Eric when he fired on substitute Patti Nielson and student Brian Anderson. The west
entry was a double set of doors with a short hall between the two sets of doors.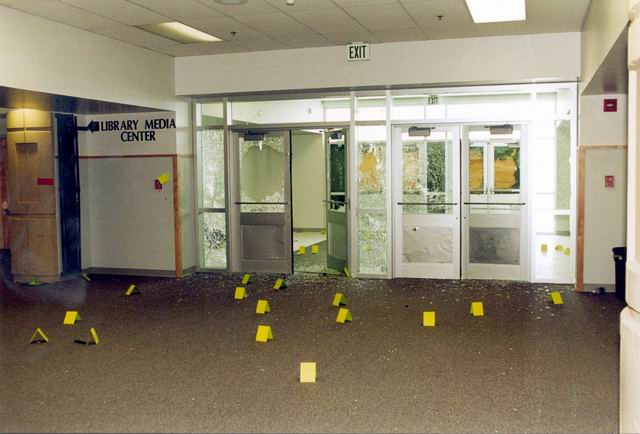 Inside Columbine's hall, facing the west entrance's inside doors.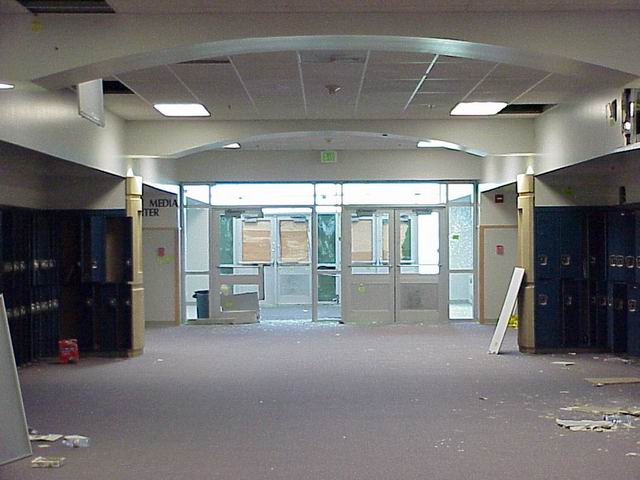 Another shot of the west entry from the hall. You can see where tiles
from the ceiling were shot out.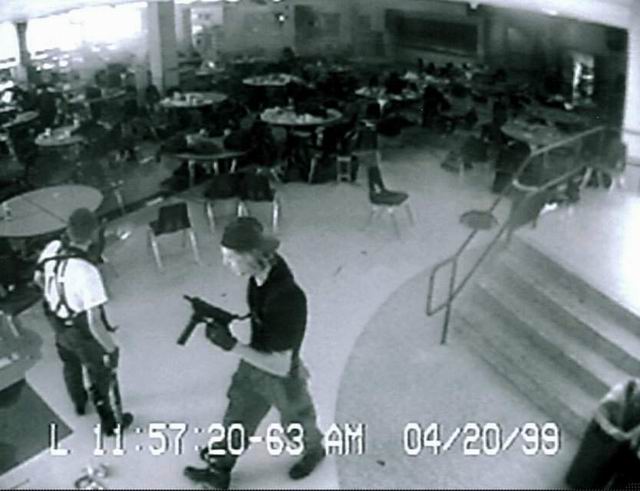 Eric Harris and Dylan Klebold caught on the high school's security cameras in the cafeteria
shortly before committing suicide.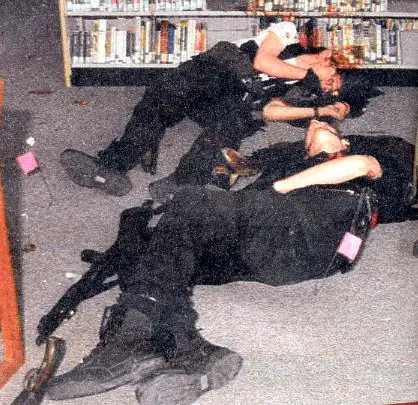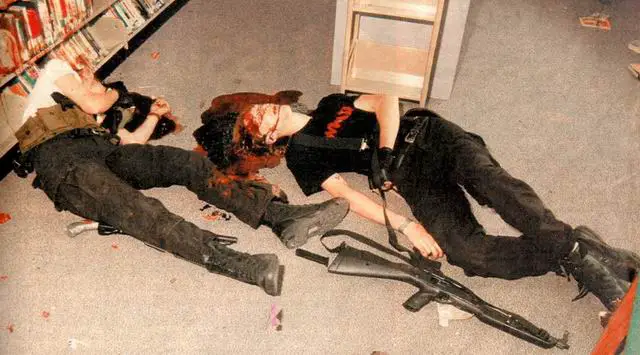 Eric Harris and Dylan Klebold dead.