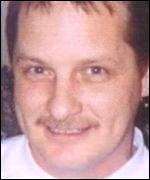 David Morris, 42.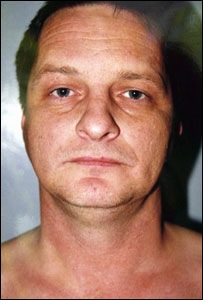 David Morris was caught after a bloodstained gold necklace, ripped from his neck
during the murders, was found in the house by forensic scientists.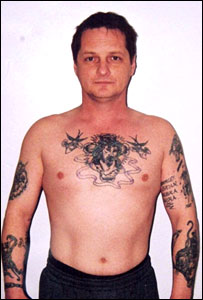 Former scrap metal dealer David Morris.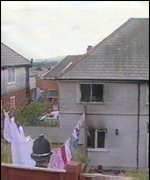 Several fires were started in the house in Kelvin Road, Clydach.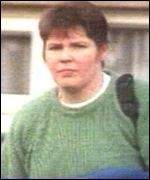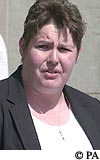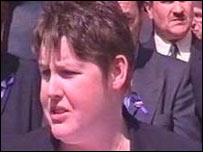 Alison Lewis was the lesbian lover of one of the victims.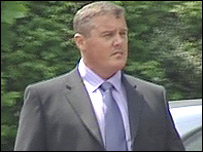 Stephen Lewis said he had no idea of his wife's lesbian affair.
The victims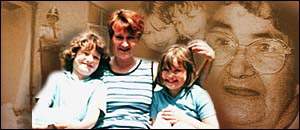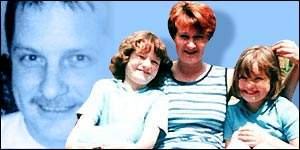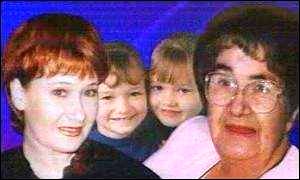 Ms Power, a 34-year-old divorcee, her daughters Katie, 10 and Emily, eight,
and her mother Doris Dawson, 80, were killed at their home in June 1999.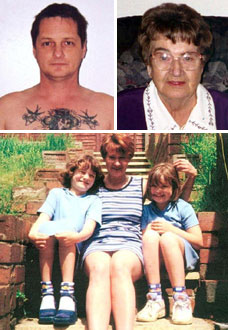 David Morris, clockwise from top left, murdered bed-ridden Doris Dawson, her daughter Mandy Power
and two grandchildren Katie, 10, and Emily, eight.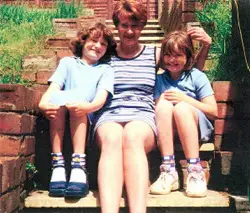 Mandy Power and her daughters were killed at the family home.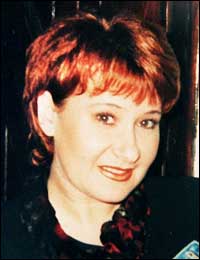 Mandy Power, 34.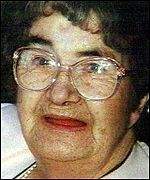 Doris Dawson was disabled and murdered in her bed.