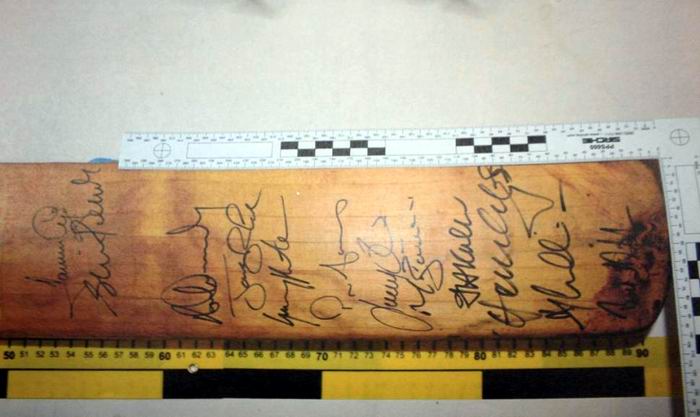 The blood-stained cricket bat Oscar Pistorius used to bash open the door to the bathroom where Reeva Steenkamp
was shot and killed.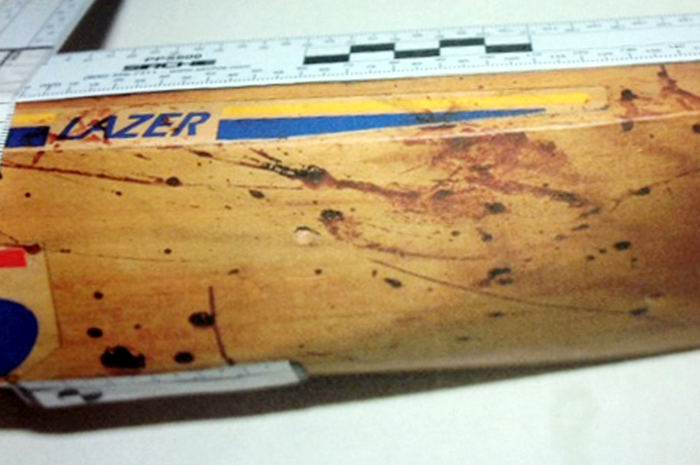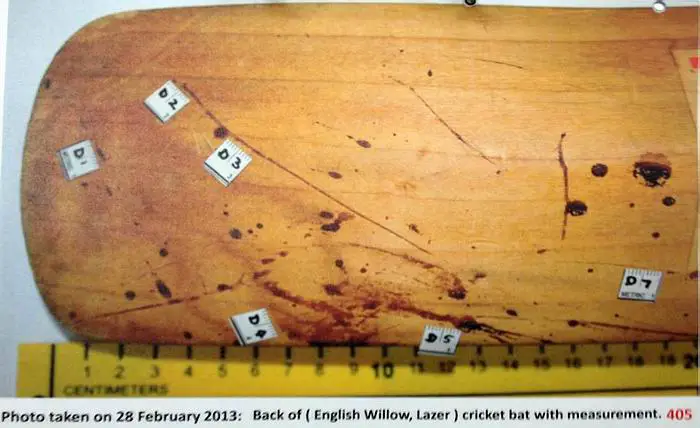 A detalied analysis of blood spatter on the cricket bat that Oscar Pistorius said he used to smash open the door
open to the bathroom where Reeva Steenkamp died.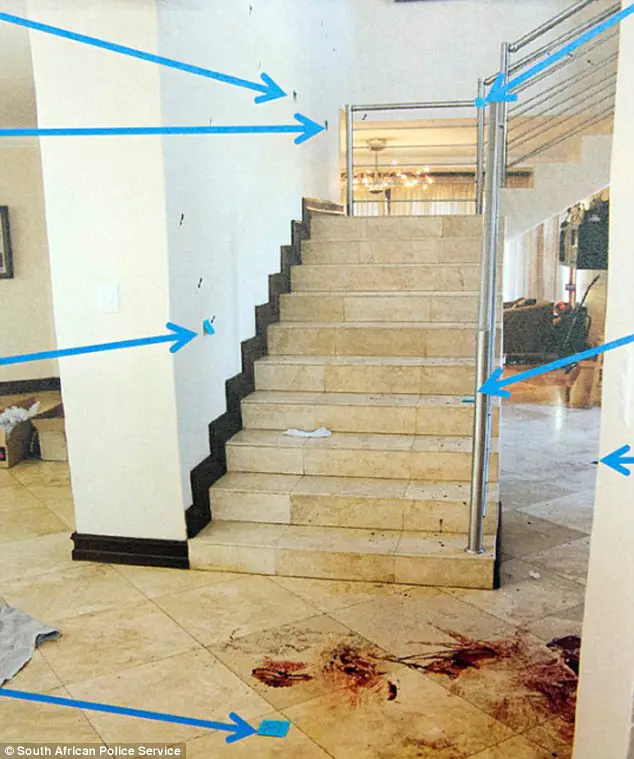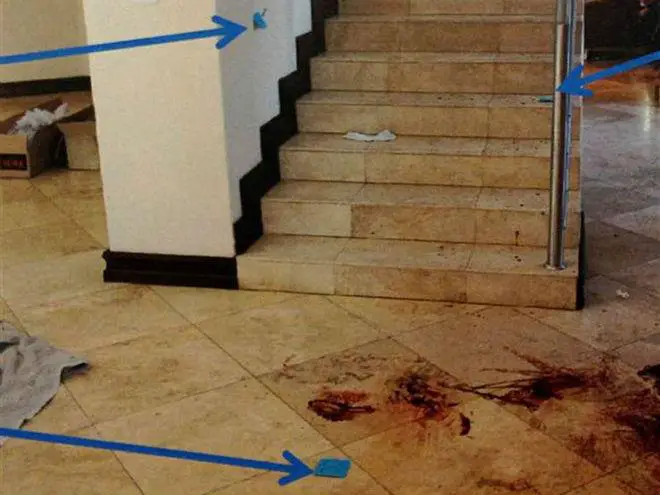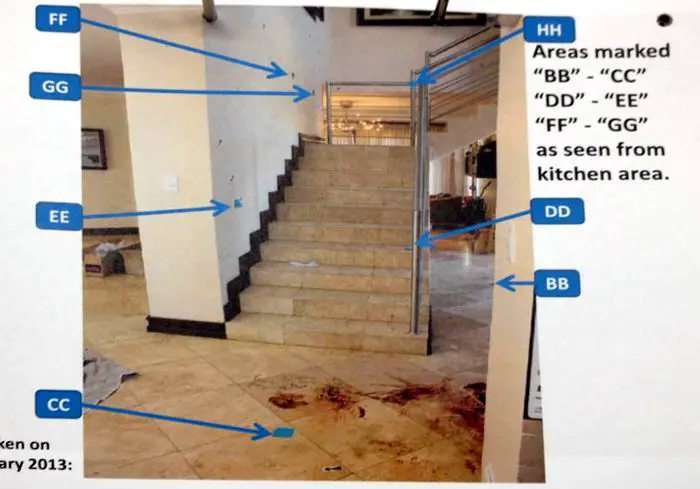 This photo was taken the day after Valentine's Day 2013 at Oscar Pistoriusí house in Pretoria, South Africa.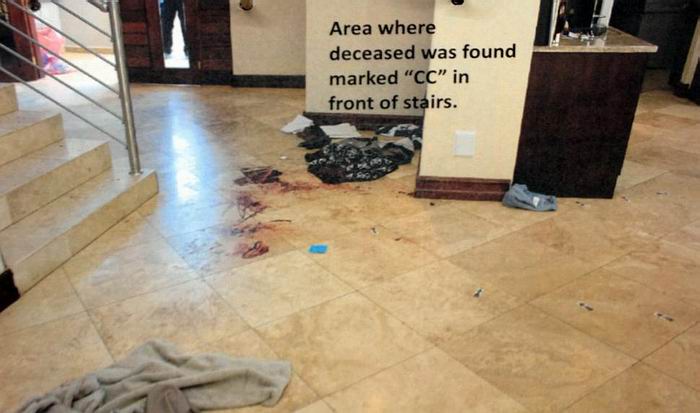 This image shows the location where Reeva Steenkamp's body was found at Oscar Pistoriusí house on Feb. 14, 2013.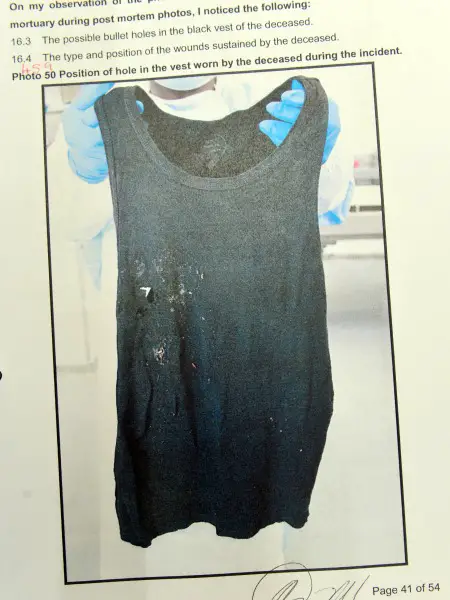 Position of hole in the vest worn by the deceased during the incident.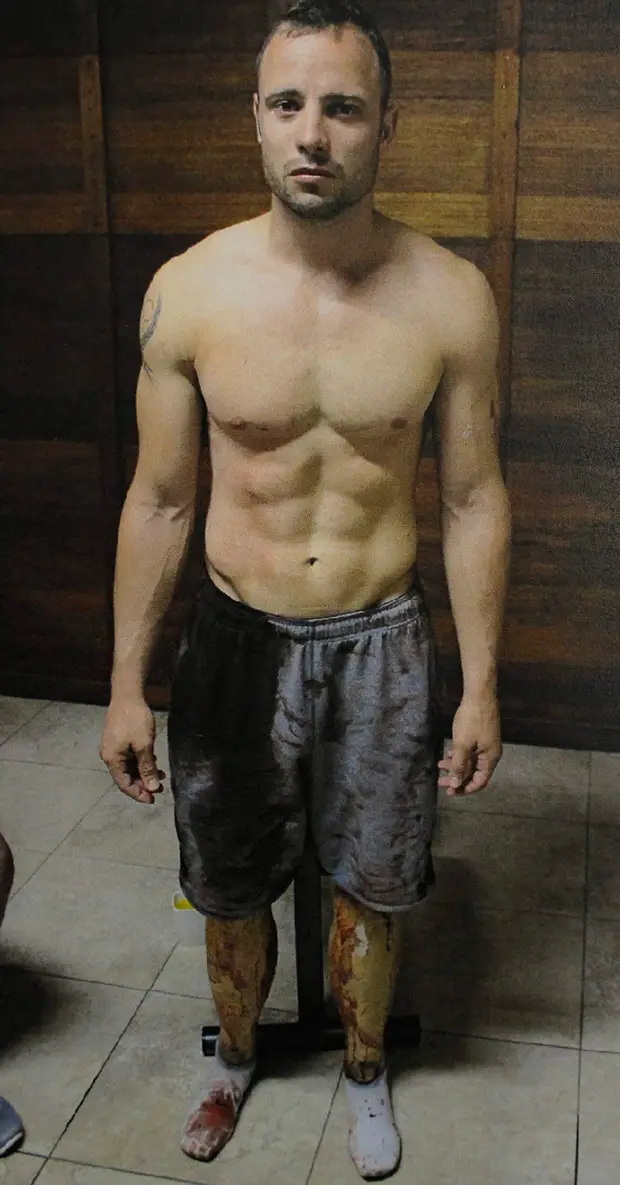 Police photographs of a bare-chested Oscar Pistorius standing in his garage on blood-stained prosthetic legs
and wearing shorts covered in blood, taken shortly after the athlete fatally shot his girlfriend, were shown
to the court at his murder trial.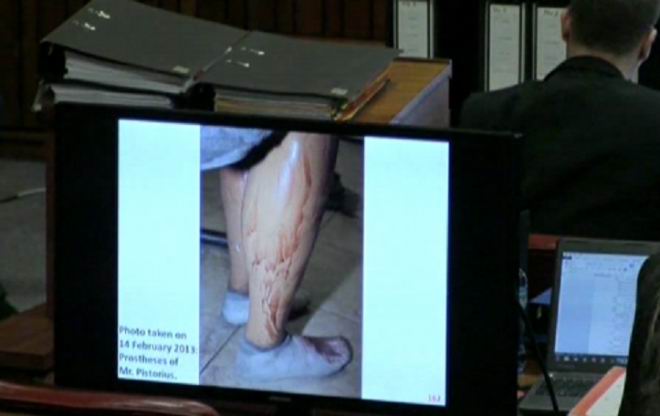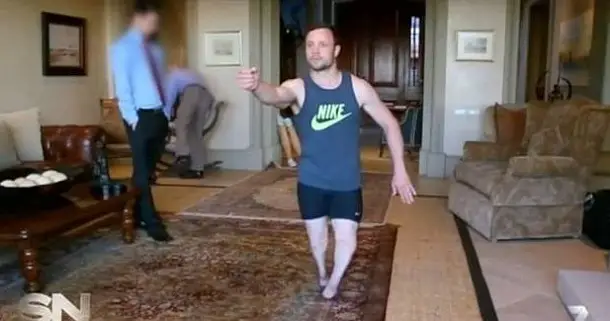 In the footage from Australia's Channel Seven, Pistorius is seen running awkwardly through a living room
without his prosthetic legs. His right arm is stretched out in front of him, as if he was clutching a gun.