A native of Holmen, Wisconsin, born in 1960, Tenneson was serving felony time in the La Crosse County jail when he failed to return from a work-release outing on March 10, 1987.
Ten days later, still in La Crosse, he invaded the home of 73-year-old Lila Bush, shooting her to death, along with her 33-year-old son Kenneth and Kenneth's 35-year-old girlfriend, Debra Reget.
On March 21, traveling as "Michael Leith," Tenneson stepped off a bus in Denver, passing two months in the Rocky Mountain metropolis before he felt the urge to kill again.
On May 20, following a beer and cocaine party, he turned on two new friends -- 23-year-old Jeffrey Sheffield and 22-year-old Mitchell Gonzalez -- shooting both men in the head, at point-blank range, while they slept off the affects of drugs and alcohol. Showing off Sheffield's car the next evening, Tenneson quickly fell under suspicion and was jailed on murder charges. While in custody, he voluntarily confessed to the Wisconsin slayings.
On March 18, 1988, a Denver jury convicted Tenneson on two counts of murder, plus one count each of aggravated robbery and aggravated auto theft. A week later, deadlocked eleven-to-one in favor of execution, jurors were forced to recommend life imprisonment in the absence of a unanimous verdict. Tenneson was sentenced to matching life terms for the murders, plus 32 years on the robbery count and 16 years for auto theft, compelling him to serve a minimum of 104 years before he is eligible for parole.
On June 14, 1988, Tenneson was returned to Wisconsin for trial on triple murder charges and assorted other felonies. He struck a bargain with authorities, against the best advice of his attorneys, telling the court, "It's ridiculous to go through all this."
In return for his guilty plea on three counts of murder, he was sentenced to three more life terms, with dismissal of lesser charges including armed burglary, possession of a firearm after conviction of a felony, and violation of the state's repeat offender statute.
Michael Newton - An Encyclopedia of Modern Serial Killers - Hunting Humans
---
Murderers' Row
By Steve Jackson - Westword.com
In 1988, Michael Tenneson, 28, went on trial in Denver District Court, charged with two counts of first-degree murder after deliberation for the 1987 deaths of Jeffrey Sheffield, 23, and Mitchell Gonzales, 22.
Before the trial had even gotten under way, Tenneson confessed to three more murders in Wisconsin. He'd broken into a home, shot and killed its owner, killed the owner's mother, then killed the owner's girlfriend. But he wasn't confessing because of a sudden attack of conscience: He hoped to be extradited back to Wisconsin, where there was no death-penalty statute.
Denver wanted him first, though. Little was again on the case. Through his attorneys, Tenneson tried to claim that Sheffield had attempted to rob him after a night of drinking and snorting cocaine. But the prosecution proved that Gonzales and Sheffield had been murdered in their sleep. Although the Denver jurors hadn't yet been told of the Wisconsin murders, they easily convicted Tenneson of two counts of first-degree murder after deliberation.
At Tenneson's death-penalty hearing, his Wisconsin confession came into play, as did a previous conviction for raping an elderly woman.
The defense attorneys brought in a psychologist who testified that Tenneson suffered from fetal alcohol syndrome; the result was a "serious personality defect" that impaired the defendant's ability to tell right from wrong. The syndrome wasn't enough to save him from prosecution, his lawyers argued, but enough that Tenneson should be sentenced to life in prison, not death. The prosecution brought in its own psychologist, however, who testified that even if Tenneson were a victim of fetal alcohol syndrome, which he doubted, it wouldn't have caused him to murder people.
And at closing, Little had his own description of Tenneson's personality defect: "He kills people." As the jury went off to deliberate, Little was confident that the defendant would soon be on death row.
In fact, the jurors accepted the prosecution's aggravators and determined that they outweighed any mitigating factors. But they were tripped up by the fourth step.
Eleven of the jurors quickly agreed with Little's assertion that Tenneson deserved to die. The last juror, however, refused to even participate in the deliberations; she had a "gut feeling" it wouldn't be right to vote for the death penalty. The rest of the jurors decided to go home and return the next day, when they might be able to convince the hold-out to at least take part in the discussions, as she'd been sworn to do when she was put on the jury. But the next day, she sat in a corner with her back to the others.
In any other criminal case, a vote of eleven to one either for or against the defendant would have resulted in a mistrial, and the whole process would begin again with a new trial and jury. But in a death-penalty case, a jury had to be unanimous if voting for the "ultimate punishment"; otherwise, the sentence was life in prison. Angry, the eleven jurors were forced to surrender, and Tenneson went to jail for life.
---
SEX: M RACE: W TYPE: N MOTIVE: CE
VENUE: Wis./Colo.
MO: Escaped convict who killed/robbed victims of both sexes
DISPOSITION: two life terms + 48 years in Colo., 1988; three life terms in Wis., 1988.
---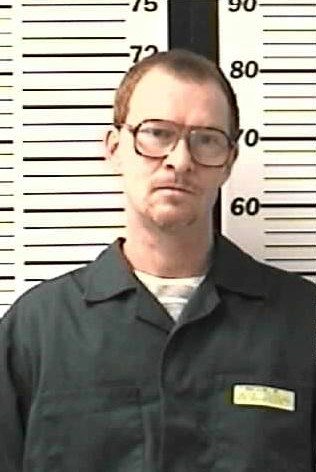 Michael J. Tenneson