Willie James Wilson Jr., 40, was sentenced to death in February 1982 in Pierce County for the shooting deaths of two men during an armed robbery. Alfred Boatwright, 64, and Morris Highsmith, 58, were shot to death June 22, 1981 at Mr. Boatright's handyman store.
At the time, Mr. Wilson was a soldier who was AWOL from Fort Stewart. In March 1991, Mr. Wilson's case was sent back to the trial court on the issue of mental retardation.

---
(250 Ga. 630)
(300 SE2d 640)
(1983)
CLARKE, Justice.
Murder, etc. Pierce Superior Court. Before Judge Blount.
Appellant, Willie James Wilson, Jr., was convicted in Pierce County of armed robbery and two counts of murder. He was sentenced to death for each of the murders and to life imprisonment for the armed robbery. His trial was conducted under the Georgia Unified Appeal Procedure. After careful review, we affirm.
The two victims, Alfred Boatright and Morris Highsmith, were shot at approximately 4:00 p.m. on June 22, 1981, while they were working at Boatright's handy stop near Bristol, Georgia. Ninety dollars was taken from the store. Appellant was arrested later in Hinesville.
In a statement given after his arrest, and in his testimony at trial, appellant admitted that he shot Boatright and Highsmith and took $90 from the store. He contended, however, that the shootings were the result of a misunderstanding and that the theft of the cash was an afterthought.
Appellant had been a soldier stationed at Fort Stewart, near Hinesville. In the middle of June, 1981, he left the base, without permission, so that he could, in his words, "clear up my head. . . [and] . . . get myself together." He spent several days with friends in Blackshear. By June 22, appellant's money was almost gone. He and Darris Miller drove to Hoboken, where appellant filled out two employment applications.
Miller testified that while they were in Hoboken, appellant suggested they "hit" a place, but was dissuaded from doing so by Miller, who told him the Hoboken police were too bad. Miller testified that they went from Hoboken to Waycross, gassed up, and drove west from Waycross, still looking for a place to rob. Appellant pulled a pistol from under the car seat and Miller put two shells in it. Then, according to Miller, appellant "said if he was to ever hit a place, he don't leave no witnesses . . ."
Appellant, testifying in his own behalf, denied that he and Miller had talked about robbing anyone. He testified that when they returned to Blackshear, he dropped Miller off and "went riding," trying to make up his mind whether or not to return to Fort Stewart. His wandering took him to Bristol. He bought a pack of cigarettes at Boatright's and left, but stopped a short distance up the road because he noticed his car was running hot. Upon also discovering that he was nearly of out gas, he returned to Boatright's.
At this point, although appellant admittedly knew that he had less than $15 left and that it would require at least $20 worth of gasoline to fill his tank, appellant instructed Morris Highsmith to fill it up. Afterwards, the two entered the store. Boatright, according to appellant, was standing to the left of the door, behind the counter near the cash register. Highsmith walked toward the end of the counter.
Appellant testified that when he told Boatright he didn't have enough money to pay for the gas, he and Boatright "started exchanging profanity words." Appellant pulled his pistol out of his pocket, intending to pawn it for the gas. Before he could fully explain the situation, however, appellant saw Highsmith bending down behind the counter, got scared, and shot both Highsmith and Boatright. After the "accident" happened, appellant took the cash he saw on the counter near the cash register and fled.
Boatright lived long enough to call for help. When law enforcement officers arrived, Boatright was still alive, sitting in a black chair behind the counter with the telephone in his lap. Blood was observed on the floor between that chair and a brown chair in the rear of the store near the beer cooler. The brown chair also had blood on it. Highsmith was lying face down on the floor in the rear of the store with an overturned folding chair lying across his legs. No weapons were found in the store.
Highsmith died from a gunshot wound which entered his left shoulder and penetrated his spinal canal. In the opinion of Dr. Byron Dawson, who conducted the autopsy, this wound caused instant paralysis of all muscles below the level of the wound and immediate loss of control of heartbeat and breathing.
Boatright suffered a gunshot wound in his right side which caused internal hemorrhaging and, within an hour, his death.
The state, while accepting appellant's admission that he and not some other person shot Boatright and Highsmith, 1 disputes much of the remainder of appellant's testimony.
For instance, the state points out that had the two victims been standing behind the counter in the positions described by appellant, Boatright would have been to appellant's left and Highsmith to his right. It is therefore unlikely, the state contends, that appellant could have shot Boatright in his right side and Highsmith in his left side. Moreover, there was a television set on the counter which, in appellant's scenario, would have been between him and Highsmith.
Finally, given the instant paralysis that Highsmith's wound caused, his body should have been discovered behind the counter, and not in the middle of the floor in the rear of the store with a folding chair lying across his legs.
The state, noting the beer cooler door was open when law enforcement officers arrived, theorizes that appellant, upon entering the store, walked to the beer cooler and opened the door. Then, while Highsmith sat in the wooden folding chair and Boatright sat in the brown upholstered chair, with their backs to the beer cooler, appellant shot both of them, ran to the cash register, took the cash and fled.
Highsmith, upon being shot, immediately fell to the floor, his chair falling across his legs. Boatright walked to the telephone behind the counter, leaving a trail of blood from the brown chair to the telephone.
1. While these theories of the state are conclusions, they can be logically inferred from the evidence. We find the evidence sufficient to support appellant's convictions for malice murder. Jackson v. Virginia, 443 U. S. 307 (99 SC 2781, 61 LE2d 560) (1979). Appellant contends, however, that his armed robbery conviction may not stand, for two reasons.
First, appellant contends that since armed robbery is a lesser included offense of felony murder, where the underlying felony is armed robbery, he cannot be convicted of both. See Odom v. State, 248 Ga. 434 (1) (283 SE2d 885) (1981). Appellant, however, was indicted for malice murder and the trial court charged malice murder. The trial court did not charge felony murder. It follows, then, that appellant was convicted of malice murder and that the armed robbery was not an included offense of either murder. Ruffin v. State, 243 Ga. 95 (11) (252 SE2d 472) (1979).
Second, appellant argues that the armed robbery conviction may not stand because the indictment alleged that the money taken by him was the property of Alfred Boatright, when the evidence showed that it was the property of his daughter, Sue Nell Boatright.
The evidence showed that Alfred Boatright had formerly owned the business but had, in 1979, leased it to Sue Nell. In her absence, Alfred worked at the store and had custody and control of the store and the money in it.
In an armed robbery case, the state must allege and prove that the defendant took property of a person or persons other than the accused. OCGA 16-8-41 (Code Ann. 26-1902); 16-1-3 (3) (Code Ann. 26-401); McKisic v. State, 238 Ga. 644 (2) (234 SE2d 908) (1977).
However, "ownership of the property taken may be laid in the person having actual lawful possession of it, although he may be holding it merely as the agent of another, and it is not necessary to set forth in the indictment the fact that the person in whom the ownership is laid is holding it merely as agent of the real owner." Spurlin v. State, 222 Ga. 179, 182 (7) (149 SE2d 315) (1966). 2 See also, Cline v. State, 153 Ga. App. 576 (3) (266 SE2d 266) (1980).
In any case, there must be a sufficient correspondence between the allegations and the proof: "(1) that the accused shall be definitely informed as to the charges against him, so that he may be enabled to present his defense and not be taken by surprise by the evidence offered at the trial; and (2) that he may be protected against another prosecution for the same offense. . . . [Cits.]" DePalma v. State, 225 Ga. 465, 469-470 (3) (169 SE2d 801) (1969). See also Bell v. State, 227 Ga. 800 (1) (183 SE2d 357) (1971). We find that appellant was not subjected to either of these dangers and that the evidence authorized the armed robbery conviction. Jackson v. Virginia, supra.
2. Appellant's first five enumerations of error allege error in the denial of funds and expert assistance.
(a) Appellant filed a motion for funds to employ a private psychiatrist to examine appellant. At the hearing on the motion, appellant testified that nothing had occurred in his past that had required a mental evaluation, that he had not filed a plea of insanity, and that he did not consider himself to be insane. No evidence was presented which contradicted appellant's testimony, and appellant did not attempt to raise a defense of insanity at trial.
The trial court denied appellant's request for an independent evaluation, but offered an examination by state psychiatrists. This offer was refused.
"The grant or denial of a motion for independent psychiatric examination lies within the discretion of the trial court and will not be overturned unless an abuse of discretion is shown. [Cits.] We find no abuse of discretion in denying an independent psychiatric examination in this case." Messer v. State, 247 Ga. 316 (1) (276 SE2d 15) (1981).
(b) Appellant was arrested June 30, 1981. He was indicted the next day and on July 2, M. C. Pritchard was appointed to represent him. Thereafter, appellant filed a motion for additional legal assistance and funds to hire an investigator. On August 24, 1981, the trial court appointed John Thigpen to assist Mr. Pritchard, but denied appellant's request for an investigator. Appellant's trial began in the latter part of January, 1982.
Appellant had the assistance of two attorneys for five months prior to his trial. The court did not abuse its discretion by failing to provide additional funds for an investigator.
(c) Appellant, in three separate motions, sought funds to pay for the services of experts to conduct a community opinion survey, to be used in his motion for change of venue; to investigate and compute discrepancies between the population of Pierce County and its grand and traverse jury pools, in preparation for his jury challenges; and to conduct a statewide survey to be used to determine whether the death penalty is arbitrarily enforced in Georgia. These motions were denied.
This court has consistently held that the grant or denial of a motion for appointment of expert witnesses for an indigent defendant lies within the sound discretion of the trial court and, absent an abuse of discretion, the court's ruling will be upheld. See, e.g., High v. State, 247 Ga. 289 (2) (276 SE2d 5) (1981). We find no abuse of discretion here, and if, in an appropriate case, due process and fundamental fairness might require the state to provide expert assistance to an indigent defendant, this is not such a case. See, Hoback v. Alabama, 607 F2d 680, 682 (5th Cir. 1979).
3. In his sixth and seventh enumerations of error, appellant contends that the court erred in overruling his grand and traverse jury challenges.
(1970) List Jury List Females 51.2 48.7 51.9
Whites 81.9 86.3 86 (a) "Criminal defendants in state courts may challenge discriminatory selections of grand and petit juries through the equal protection clause of the Fourteenth Amendment. [Cits.]" United States v. Perez-Hernandez, 672 F2d 1380, 1385 (11th Cir. 1982). Moreover, criminal defendants in state courts have the right to challenge, under the Sixth Amendment, petit juries not selected from a fair cross section of the community. Duren v. Missouri, 439 U. S. 357 (99 SC 664, 58 LE2d 579) (1979). The two challenges are not entirely analogous. Id. at 439 U. S. 368, n. 26. See also, Walraven v. State, 250 Ga. 401 (3) (297 SE2d 278) (1982).
However, common to each is the requirement that the defendant must establish prima facie that a distinct and identifiable group in the community is substantially underrepresented on the jury venire being challenged. The percentages established by appellant failed to show such substantial underrepresentation, and the trial court properly overruled appellant's jury challenges. See Machetti v. Linahan, 679 F2d 236 (11th Cir. 1982) and cases cited therein at p. 241.
(b) The jury commission, at the time of the hearing, was composed of four white males, one black male and one white female, all of whom were over 40. Appellant contends the jury commission was unrepresentative of the population of Pierce County. This contention provides no basis for reversal. Cf. White v. State, 230 Ga. 327, 332 (2) (196 SE2d 849) (1973).
4. In enumerations of error thirteen through twenty-four, appellant contends that his challenges to eleven prospective jurors should have been granted.
(a) Two of the prospective jurors were challenged because they were reserve police officers. Charles Foreman was once a part-time police officer with the City of Blackshear. At the time of the trial, he was a member of the inactive reserves, which meant that, should extra help be needed, he might be called. He did not have a uniform, however, and had done no work in connection with this case. Larry Walker was an auxiliary policeman with the Blackshear police department. He stated that he had never done any criminal investigation on behalf of the Blackshear police department and only helped the police department with ball games.
See Jordan v. State, 247 Ga. 328 (6) (276 SE2d 224) (1981).
(b) The other nine prospective jurors were challenged because they knew one or more of the victims or their families.
Juror Ann C. Wall was probably best acquainted with at least one of the victims. She had worked in the local ASCS office for years and through her work had come into contact with Alfred Boatright. Although she never socialized with him, she had "Known him for years as a friend." She conceded to defense counsel that as a result of her friendship with Boatright she might favor his side a "little bit." However, she stated she thought she could be fair and impartial and would consider only the evidence presented in the case. She stated she had no opinion regarding appellant's guilt or innocence.
Most of the rest of the challenged jurors knew one or the other of the victims only casually. None of them had an opinion as to appellant's guilt or innocence, nor did any express a bias or prejudice against appellant. "On this record we cannot find that the trial judge erred in overruling the challenges for favor. [Cits.]" Jordan v. State, Id. at 340. 5
5. In his eighth enumeration of error, appellant contends the trial court erred in denying his motion for change of venue. We find no error. Of the 64 jurors who were examined, only 4 were excused for bias or prejudice resulting from pre-trial publicity. 6 None of the jurors put upon appellant expressed any opinion as to his guilt or innocence. The low number of veniremen excused corroborates the absence of such prejudical publicity as would require the grant of a motion for change of venue. Messer v. State, supra.
6. In his twelfth enumeration of error, appellant contends that because his character was placed in issue during the jury voir dire, the entire jury panel should have been dismissed and a new venire obtained.
When the court asked the fourth juror on the panel the statutory question -- "Have you any bias or prejudice resting on your mind either for or against the accused?" The juror responded that he did because he was a retired military man and he had read that appellant had been AWOL at the time of the alleged offense. The juror was excused, but the trial court refused to disqualify the rest of the jurors, most of whom had heard the answer. Instead, the trial court instructed the other jurors to disregard unresponsive answers by fellow prospective jurors.
Additionally, during the remainder of the voir dire, the court asked each juror if the juror had heard the remark of the fourth juror and, if so, had the remark affected the juror's impartiality in any way. Only one juror indicated a bias concerning the answer and he stated that he had already read the same thing and was already biased before he heard the remark. This juror was excused.
In view of the remedial action taken by the trial court and the responses of the jurors, and especially in view of the fact that, at trial, appellant admitted on direct examination that he was absent without leave from Fort Stewart when he killed Boatright and Highsmith, we find no error in the court's refusal to disqualify the entire jury panel for prejudice and bias.
7. Appellant's tenth and eleventh enumerations of error are not supported by argument or citation of authority. See Supreme Court Rule 45. We have nonetheless reviewed each asserted error pursuant to Rule IV (b) (2) of the Georgia Unified Appeal Procedure and conclude that neither has addressable merit.
8. When the case was called for trial, on January 25, 1982, appellant moved for a continuance on the ground that two witnesses subpoenaed by the defense on January 20 had not been served and were not present to testify. The sheriff testified that he had searched for, but had been unable to locate, these witnesses.
Appellant's attorneys admitted to the trial court that they had not talked to either witness. They contended, however, that, according to information they had, one of the witnesses had been inside Boatright's store when the shooting occurred and would testify that the shooting was not planned, but was the result of an argument; the other witness had been outside the store and had seen the first witness run out the door when the shooting started. No witnesses were offered to substantiate this information.
In our opinion, appellant failed to demonstrate that, had a continuance been granted, he would have been able to locate either of the witnesses. Nor do we think that appellant established, by anything other than speculation, that the testimony of the missing witnesses would have been material. 7 In these circumstances, the trial court did not abuse its discretion by refusing to grant a continuance. OCGA 17-8-25 (Code Ann. 81-1410); Lee v. State, 154 Ga. App. 562 (4) (269 SE2d 65) (1980). Sentence Review
The jury recommended the sentence of death for each of the murders. The supporting aggravating circumstances found by the jury may be summarized as follows: The murder of Alfred Boatright was committed while appellant was engaged in the commission of two other capital felonies, the murder of Morris Highsmith and the armed robbery of Alfred Boatright; the murder of Morris Highsmith was committed while appellant was engaged in the commission of two other capital felonies, the murder of Alfred Boatright and the armed robbery of Alfred Boatright.
9. The doctrine of "mutually supporting aggravating circumstances" precludes simultaneous use of the murder of Boat- right to support the death penalty for Highsmith and use of the murder of Highsmith to support the death penalty for Boatright. Burden v. State, 250 Ga. 313 (6) (297 SE2d 242) (1982); Waters v. State, 248 Ga. 355 (12) (283 SE2d 238) (1981); Gregg v. State, 233 Ga. 117 (210 SE2d 659) (1974). We therefore set aside the statutory aggravating circumstance that the murder of Highsmith occurred during the murder of Boatright.
Since at least one statutory aggravating circumstance remains to support each sentence of death, the elimination of one such circumstance does not require reversal of either sentence. OCGA 17-10-30 (c); (Code Ann. 27-2534.1); Zant v. Stephens, 250 Ga. 97 (297 SE2d 1) (1982). The remaining statutory aggravating circumstances are supported by the evidence. Jackson v. Virginia, supra.
10. The trial court did not err when it allowed the state to introduce evidence of appellant's prior record of convictions during the sentencing phase of the trial. OCGA 17-10-2 (Code Ann. 27-2503); Zant v. Stephens, supra; Horton v. State, 249 Ga. 871 (6) (295 SE2d 281) (1982). Appellant's twenty-sixth enumeration of error is meritless.
11. The sentences of death were not imposed under the influence of passion, prejudice or other arbitrary factor. OCGA 17-10-35 (c) (1) (Code Ann. 27-2537).
12. In his twenty-fifth enumeration of error, appellant contends the trial court erred in refusing to allow him to present to the jury, during the sentencing phase of the trial, evidence of penalties imposed in allegedly similar cases in the Waycross Judicial Circuit. We find no error.
A defendant may present, during the sentencing phase of a death penalty case, evidence relating to the defendant's character, prior record, or the circumstances of his offense. Lockett v. Ohio, 438 U. S. 586 (98 SC 2954, 57 LE 2d 973) (1978); Franklin v. State, 245 Ga. 141 (7) (263 SE2d 666) (1980). See also Horton v. State, supra, Divisions (4), (5) and (6).
However, it is for this court, and not the jury, to determine whether a sentence of death is excessive or disproportionate to the penalty imposed in similar cases. OCGA 17-10-35 (c) (3) (Code Ann. 27-2537). The trial court properly refused to allow appellant to present to the jury evidence of penalties imposed in other cases, and this enumeration of error is meritless.
13. "The similar cases listed in the appendix support the death penalty in this case. Those cases show that juries find that the death penalty is appropriate punishment where [an adult] is found to have been the actual perpetrator of, or active participant in, double murders committed upon victims who are unrelated to the defendant. Features frequently found in such cases are burglaries, armed robberies or kidnappings." Rivers v. State, 250 Ga. 288, 302 (10) (298 SE2d 10) (1982). In this case, appellant, an adult, was found guilty of being the actual perpetrator of the murder of two unarmed, elderly men during the armed robbery of a convenience store.
The sentences of death imposed in this case are neither excessive nor disproportionate to the penalty imposed in similar cases, considering both the crime and the defendant.
Notes
1 This admission is corroborated by other evidence, including, but not limited to, ballistics evidence; the testimony of Sue Nell Boatright, who identified appellant as the person driving a yellow car who entered the store just as she was leaving at approximately 4:00 p.m.; and the testimony of Parnell Sapp, who identified appellant's yellow Grand Prix as the car parked by the side of the road north of Boatright's, who saw the same car a few minutes later at Boatright's, and who heard sirens 10-15 minutes after that.
2 Spurlin was decided before the 1968 Revision to the Criminal Code. However, in the committee notes to Chapter 26-20 of former Ga. Code Ann. (Harrison 1977), (which were to be considered "an expression of the legislative intent"), it was stated: "The new law [of robbery] substantially conforms to the former Code provisions, though the form is different." That portion of the definition of armed robbery pertinent here has been carried down unchanged since 1968. Compare Ga. L. 1968, p. 1298 with OCGA 16-8-41 (Code Ann. 26-1902).
3 The jury lists were drawn up before 1980 census figures were available. At the time of the hearing, preliminary 1980 census figures broken down by race, but not by sex, indicated that the percentage of blacks had decreased to 14% of the total population of Pierce County.
4 These figures may be more readily visualized in chart form:
5 Of the eleven jurors challenged, only one sat on his jury. We note that appellant used only 19 of his 20 peremptory strikes.
6 Two other jurors were excused because of bias or prejudice resulting from friendship with the victims or their families. Three jurors were excused for conscientious objection to the death penalty. Other jurors, not all of whom underwent voir dire, were excused for health reasons or because of kinship within a prohibited degree.
7 At trial, neither appellant's testimony, nor any other evidence, indicated the presence of anyone inside the store, at the time of the robbery, other than appellant and his two victims.
C. Deen Strickland, District Attorney, Michael J. Bowers, Attorney General, Mary Beth Westmoreland, Assistant Attorney General, for appellee. APPENDIX.
M. C. Pritchard, John B. Thigpen, Sr., for appellant.
DECIDED MARCH 1, 1983.


---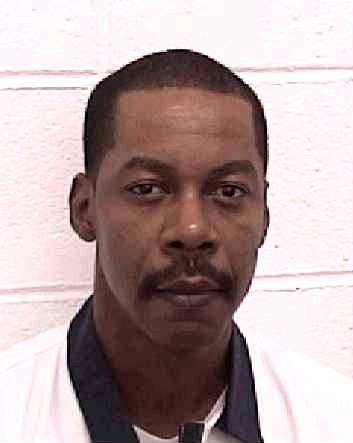 Willie James Wilson