Sixth Judicial Circuit, Pinellas County Case # 9905593
Sentencing Judge: The Honorable Richard Luce
Attorney, Trial: Daniel Hernandez Ė Public Defenderís Office
Attorney, Direct Appeal: Paul C. Helm Ė Assistant Public Defender
Date of Offense: 09/09/80 and 10/03/81
Date of Sentence: 04/14/03
Circumstances of Offense:
In February of 1998, while incarcerated at Hardy Correctional Institution, Winkles requested to speak with officers from Pinellas County. Winkles was serving a life sentence for the kidnapping of Donna Maltby. Winkles confessed to the Elizabeth Graham and Margo Delimon murders, which took place nearly 18 years earlier. He gave the officers detailed information about both murders.
Sometime between September 9, 1980, and July 3, 1981, Winkles abducted and murdered Graham. She worked for Pampered Poodle. Winkles had seen a young woman who worked for the business that excited him. Winkles called the business and requested service to the address of an abandoned house in hopes of abducting the worker. The girl whom he had picked out did not arrive; instead, Graham arrived at the address.
Winkles decided Graham was just as good as the original girl he had wanted and carried out his plan. When Graham opened the vanís side door, Winkles attacked her. He pushed her down, put a pistol to her head, handcuffed her, gagged her, blindfolded her and put her in the back of his station wagon. He punctured the right front tire of the Pampered Poodle van and stole 20 dollars out of Grahamís purse.
Winkles claims to have held Graham prisoner for four days and nights at his grandmotherís house. At one point, however, he said he might have had her at a motor home on his property in the country instead. During the captivity, Graham was kept in shackles and forced to engage in several sexual acts with Winkles.
Winkles feared Graham knew their location from looking at magazines with the mailing address on them and decided he had to kill her. He gave her four Flexeril muscle relaxants, which put her to sleep. Winkles then put an umbrella over Grahamís head to shield blood splatters and shot her three times in the top of her head.
He then removed her clothes and the sheets off the bed and burned them. He buried Grahamís body in Pinellas County. Sixteen days later, he returned to dig up the body and removed the head. He took the skull and ran water through it to make sure no spent bullets remained inside, removed the teeth and lower mandible and then threw the skull into the Steinhatchee River in Lafayette county. Grahamís skull was discovered in July of 1981, but was not identified by DNA testing until the late 1990s.
Winkles abducted Delimon sometime between October 3 and October 21, 1981. Delimon was a realty salesperson. Winkles first met Delimon at an open house viewing. He asked he out for a drink and she refused. The next day he invited her to breakfast and she agreed. At breakfast, Winkles asked Delimon to show him secluded properties in the country.
Delimon took Winkles out to the properties and, at this point, he took advantage of the situation and kidnapped her. Winkles held her captive for four days in an abandoned house neighboring his grandmotherís house. During this time, he sexually assaulted her several times. Winkles claims that Delimon knew their location and could identify him, so he had to kill her.
Delimon was killed by an overdose of 17 sleeping pills. Winkles buried Delimonís body in Pinellas Country. Sixteen days later he decided to move the body to Citrus County. A week after that, he removed the head, took the teeth out and threw it in a wooded area in Hernando County. Delimonís headless body was found on October 21, 1981, and identified by fingerprints on August of 1983. Delimonís toothless skull was found on May 23, 1982.
Winkles had been a suspect in both the Graham and Delimon cases; however, there was insufficient evidence to charge him. The cases would have remained unsolved cases if not for Winklesí confession nearly 18 years later.
During the investigation, evidence was discovered revealing that Winkles always planned his abductions. The passenger door of his vehicle was fixed so that it could not be opened, and the passenger window was made so that it could not be lowered to prevent the escape of his victims.
Winkles also always carried an ďabduction kitĒ which contained cut rope, handcuffs, gags, sleeping pills, liquor and Vicks Vaporub to put under his nose to prevent smelling the decaying bodies. He also had a collection of female undergarments.
Winkles waived his right to a jury and plead guilty to both counts of first-degree murder on 4/03/02. He was sentenced to death on 04/14/03.
Additional Information:
Winkles told detectives that he abducted, raped and killed 62 women. He claims to have killed a total of 26 people between 1967 and 1982. Winkles has not provided information on any of these claimed offenses. Winkles was convicted of assault with intent to commit robbery and attempted robbery in Hamilton County, Florida on September 3, 1963 under the name of Jimmy Delano Hawk.
*****
Trial Summary:
03/25/99 Indicted as follows:
Count I: First-Degree Murder (Elizabeth Graham)
Count II: First-Degree Murder (Margo Delimon)
04/03/02 Winkles plead guilty to all counts of the indictment.
04/14/03 Sentenced as follows:
Count I: First-Degree Murder Ė Death
Count II: First-Degree Murder Ė Death
*****
Case Information:
On 05/21/03, Winkles filed a Direct Appeal in the Florida Supreme Court. He contended that his Sixth Amendment right was violated since the death penalty was not supported by aggravating circumstances found by a jury. Winkles also contended that his right to notice about the nature and cause of the accusations was violated since he was not informed of the aggravating circumstances in the indictment. His final arguments were that he did not enter his guilty pleas knowingly and intelligently and the death sentences were disproportionate.
On 01/13/05, the Florida Supreme Court affirmed Winklesí convictions and sentence.
Winkles filed a Petition for Writ of Certiorari in the United States Supreme Court on 04/11/05. The petition was denied on 10/03/05.
FloridaCapitalCases.state.fl.us
---
Winkles, killer of 2 Pinellas women, dies in prison
By Mark Douglas - Tampa Bay Online
September 10, 2010
CLEARWATER - James Winkles, convicted for the murders of two women in Pinellas County 30 years ago, died Thursday on Florida's death row near Starke while awaiting execution.
Winkles, 70, had been in prison since 1982. He died at 6:25 a.m. of natural causes and the medical examiner will issue a more exact determination, said Gretl Plessinger, spokeswoman for the Department of Corrections.
Winkles gained notoriety in 1998 when he told prison authorities he had information about the unsolved murders of two women in Pinellas County, dog groomer Elizabeth Graham, 19, and real estate agent Margo Delimon, 39.
At the time, Winkles was serving a sentence for kidnapping and robbing a Sanford saleswoman.
He told authorities he'd been having nightmares about the rape and murder of both women and eventually confessed he was the killer. A Pinellas jury convicted him of the murders in 2003 and Winkles has been awaiting execution on Death Row ever since.
Around the time he was admitting to those killings, Winkles gained more notoriety by claiming he had slain 26 people between 1967 and 1982. The statements came in interviews with former WFLA-TV news reporter Marcia Crawley.
Winkles told Crawley in chilling detail about killings and locations but investigators could never substantiate them.
Winkles said at the time he was breaking 18 years of silence because he feared he wouldn't outlive his prison sentence. He suffered from high blood pressure and heart disease.
No one had claimed Winkles' body Friday, said Plessinger, with the corrections department. If no one steps forward, he will be buried in the inmate cemetery at nearby Union Correctional Institution.
---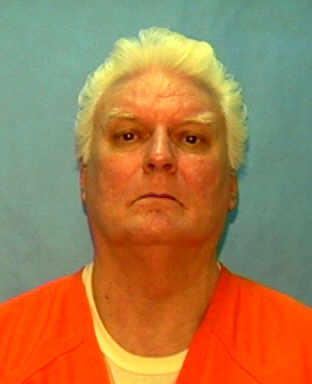 James Delano Winkles