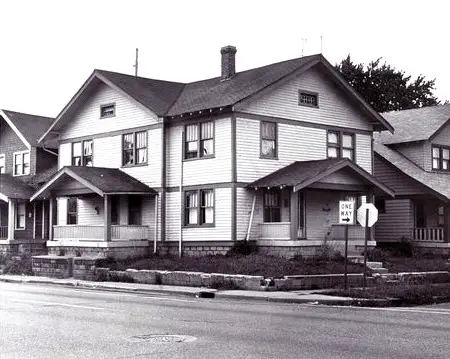 The Gertrude Baniszewski home where Sylvia Marie Likens was tortured.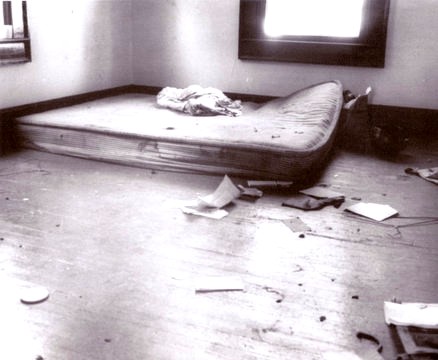 May 4, 1966 -- Where Branded Girl Died -- State and defense attorneys today viewed
this mattress laying on the floor of the Gertrude Baniszewski home where police said
they found the beaten and branded body of Sylvia Marie Likens. A tour of the house
also was arranged for a jury hearing the murder trial of Mrs. Baniszewski
and four teenagers.
AP Photo (file for The Star)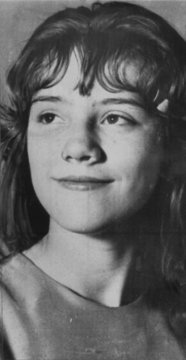 Sylvia Likens 1965 file photo.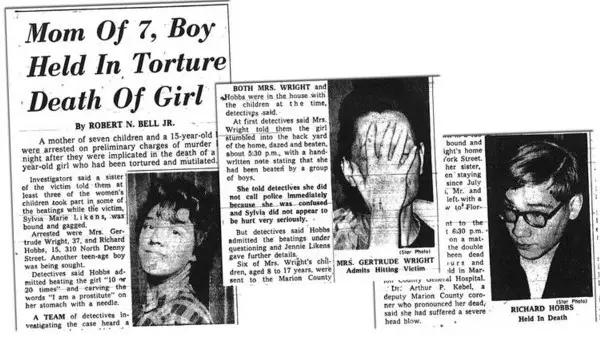 A clipping on the arrest of Gertrude Baniszewski for the Oct. 26, 1965 murder of Sylvia Likens.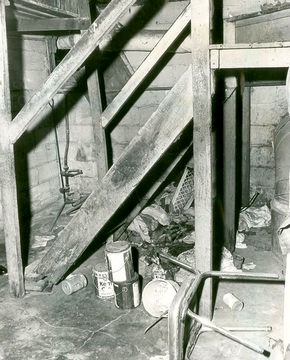 Sylvia Likens was reported to have slept under this stairway. Jurors visited the home
to get a first hand look at the living conditions. May 3, 1966.
(Nick Longworth/The News)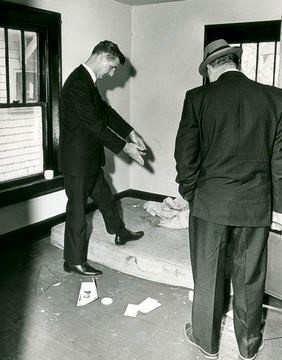 The blood soaked mattress of Sylvia Likens.
(Nick Longworth/The News)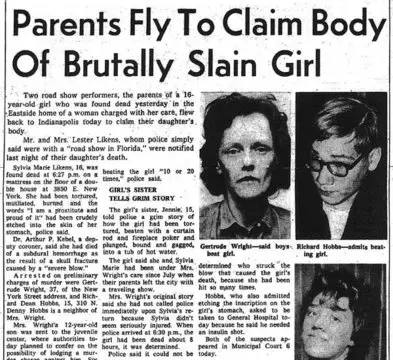 Clipping from the Oct. 27, 1965 Indianapolis Star on the murder of Sylvia Likens the day before.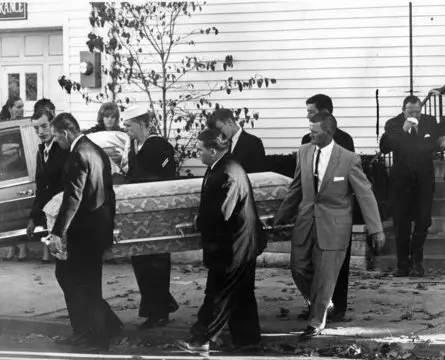 Pallbearers carry the body of Sylvia Likens, while her father Lester Likens follows
behind them (wiping his face). Nov. 1, 1965.
(Frank Fisse/The Star)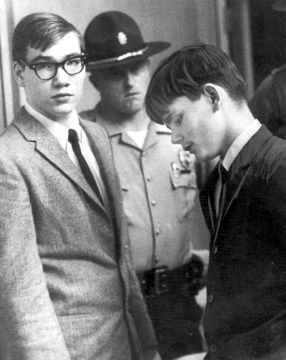 Richard Hobbsand John Baniszewski during their trial for the torture death
of Sylvia Likens. May 18, 1966.
(James Ramsey/The Star)

Six defendants and two defense attorneys in the Sylvia LIkens murder trial await the
opening of court session April 20, 1966. Seated, left to right, are attorney John
Nedeff, Stephanie Baniszewski, Richard Hobbs, Paula Baniszewski, John Baniszewski,
Coy Hubbard, Gertrude Baniszewski and attorney William Erbecker.
(Randy Singer/the News)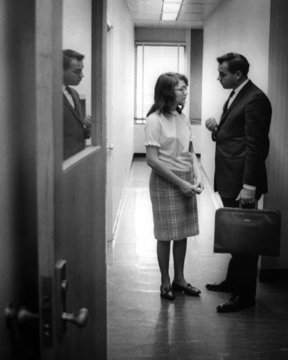 Stephanie Baniszewski confers with ? april 25, 1966.
(Randy Singer/The News)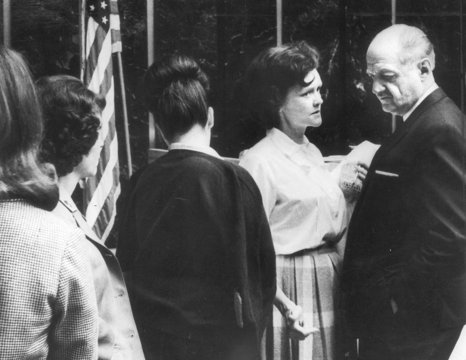 Gertrude Baniszewski,talks with her attorney, William Erbecker, before the second day of jury
selection began in the trial of six defendants charged with the torture slaying of Sylvia Likens.
IndyStar.com