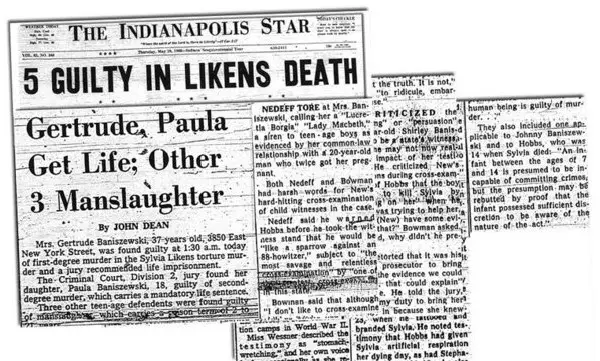 A 1966 clipping from The Indianapolis Star reporting on the conviction of Gertrude Baniszewski
for the murder of Sylvia Likens.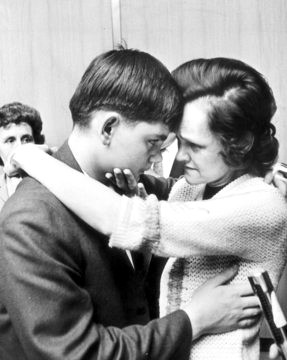 Gertrude Baniszewski and son John, 13 say goodbye following the trial for the murder of Sylvia Likens.
(William Oates/The Star - May 25, 1966)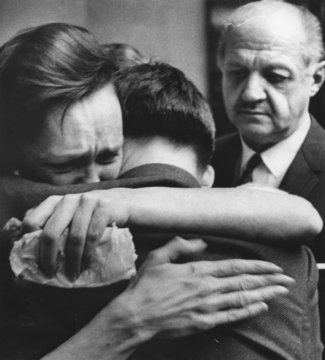 Gertrude BAniszewski says goodbye to her son John, 13, after both were sentenced May 25, 1966
in the torture slaying of 16-year old Sylvia Likens. Baniszewski was convicted of first degree
murder and given life imprisonment. John Baniszewski was sentenced to the Indiana
Reformatory for 2 to 21 years after being convicted of manslaughter.
(Randy Singer/The News)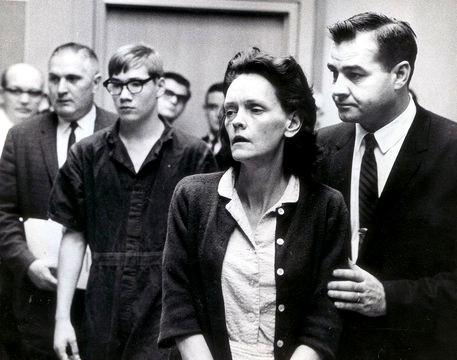 Richard Dean Hobbs, 15 and Gertrude Baniszewski listen to Judge Harry Zaklan as he orders
then bound over to the Marion County grand jury Nov. 1, 1965. Both were charged
with the murder of Sylvia LIkens.
(Joe Young/The News)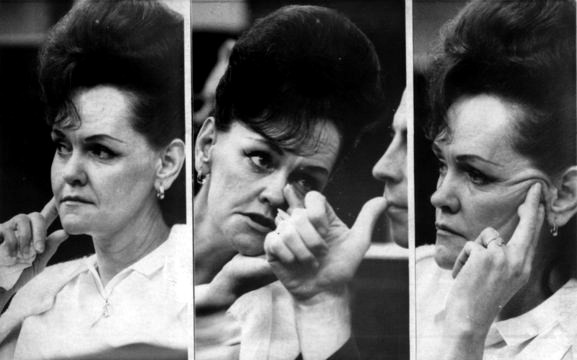 The various faces of Gertrude Baniszewski during her second trial in connection with
the 1965 torture slaying of Sylvia Likens. July 31, 1971.
(AP file photo)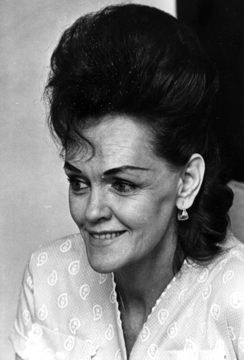 Gertrude Baniszewski, Sept. 8, 1970.
(Bob Doeppers/The News)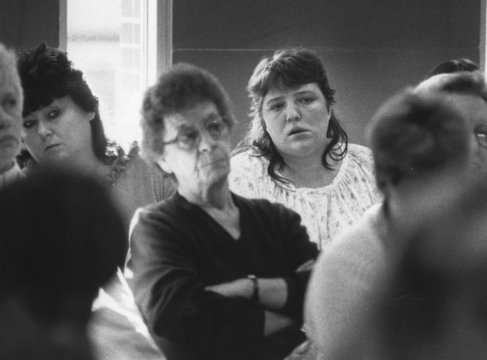 Jenny Likens listens during the parole hearing for Gertrude Baniszewski. Dec. 4, 1985.
(Sar fiile photo)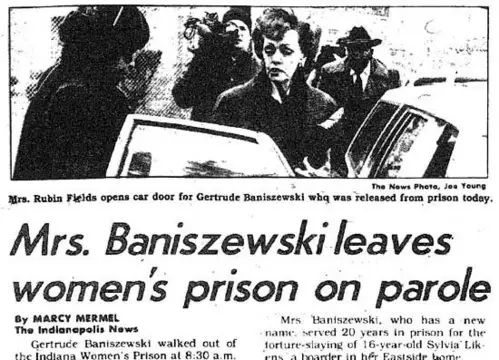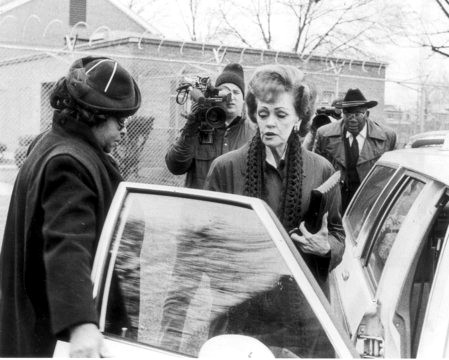 Gertrude Baniszewski was released from prison, Dec. 4, 1985.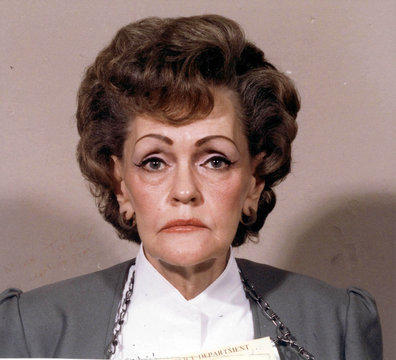 Gertrude Baniszewski led the torture of Sylvia Likens. Twice convicted of first-degree murder,
she won parole in 1985, the year this photo was taken, and died in 1990.
(1985 file photo)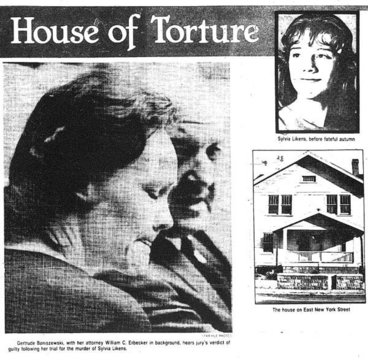 Intro to the 1985 Indianapolis Star retrospective on the 1965 Sylvia Likens murder case
and the anticipated parole that year of Gertrude Baniszewski.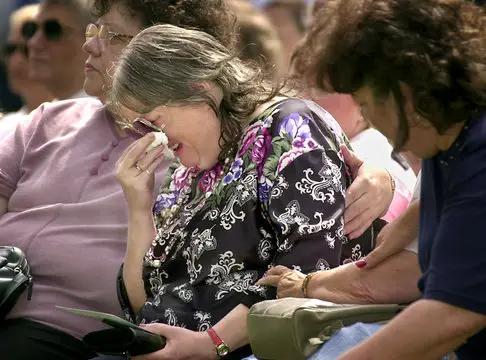 June 22, 2001 - Jenny Likens Wade of Beech Grove is comforted by Marjorie Martin during
a ceremony held in honor of her sister Sylvia Likens. The Sylvia Likens Memorial
was unveiled at Willard Park on East Washington Street.
(Matt Detrich photo)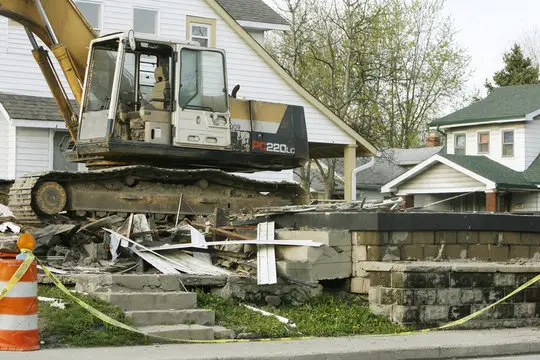 The house where Sylvia Likens died was demolished in 2009. This photo was taken
on 4/23/09 at the corner of East New York and Denny Street.
(Rob Goebel/Indianapolis Star)
IndyStar.com