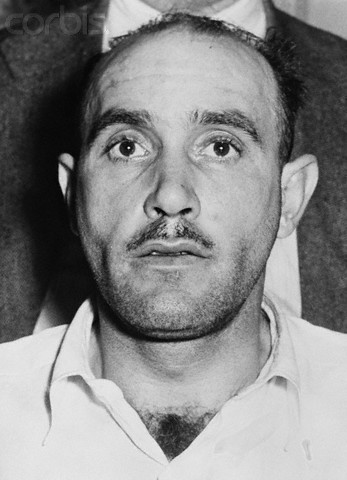 Raymond Fernandez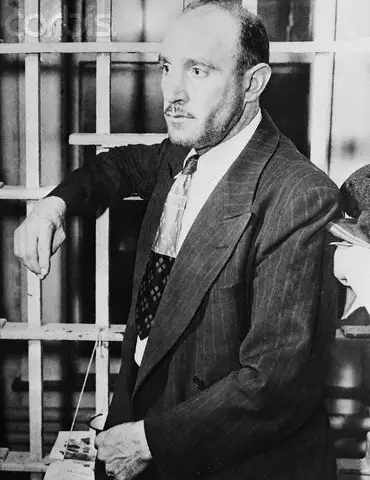 March 3, 1949 - Grand Rapids, MI: Raymond Fernandez' face appears as an expressionless mask as he is
pictured for the first time behind bars following his arrest upon the sonfession of the "lonely hearts"
murder of Club member victims. Fernandez and his accomplice Martha Beck admitted the slaying
of Mrs. Deliphene Downing and her daughter, Rainell, 21 months old. (Bettmann / Corbis)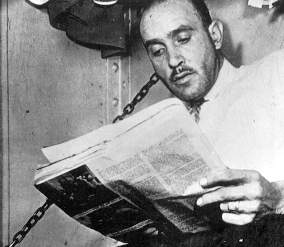 Raymond Fernandez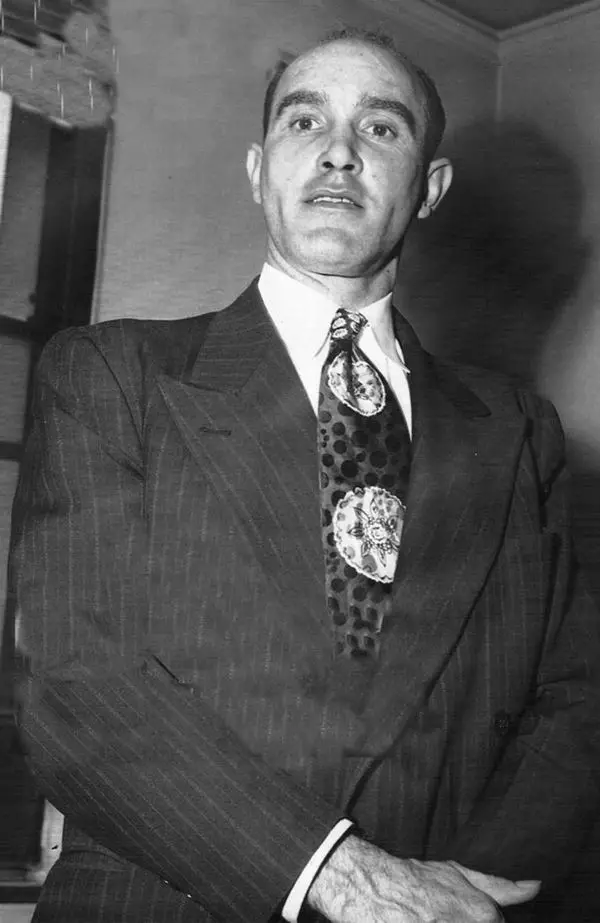 Raymond Fernandez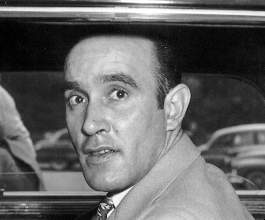 Raymond Fernandez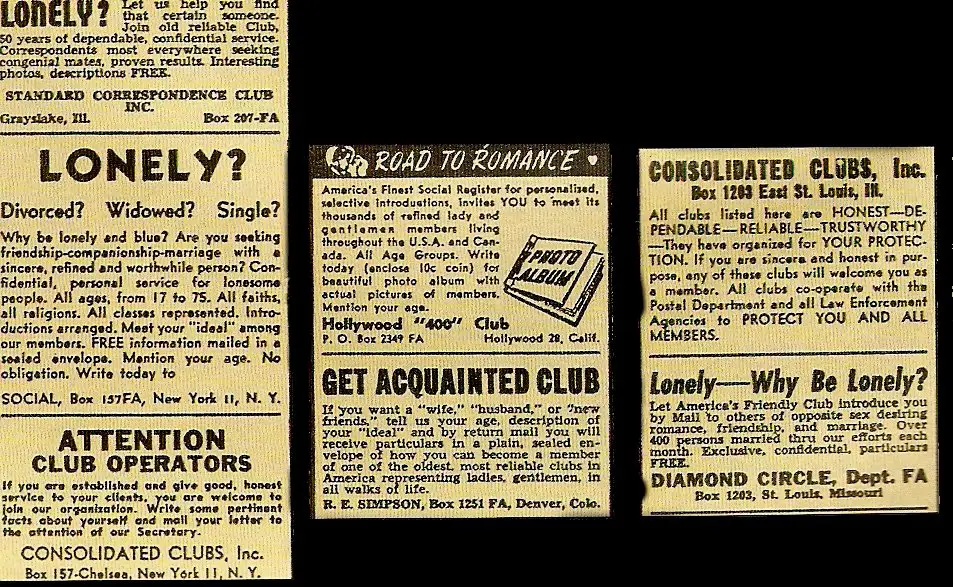 Fernandez began writing dozens of letters to women in lonely hearts clubs. After gaining their trust,
he would steal money, jewelry, and other items, and then disappear. The victims were often too
embarrassed to report him to the police, and he was able to work the con again and again.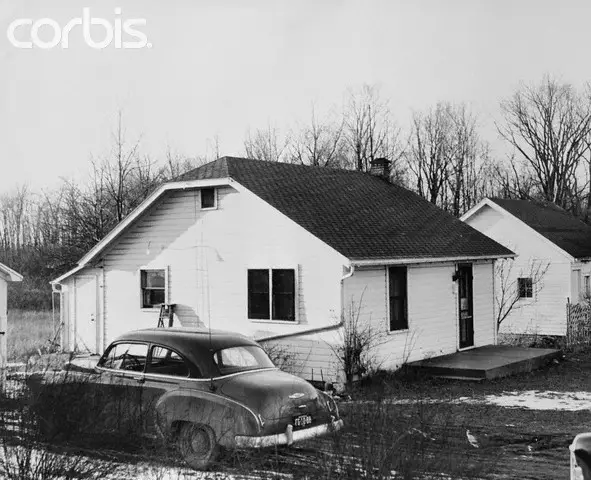 Exterior of the home of Delphine Downing and her daughter, who were murdered by Martha
Beck and Raymond Fernandez, the infamous lonely heart killers. (Bettmann / Corbis)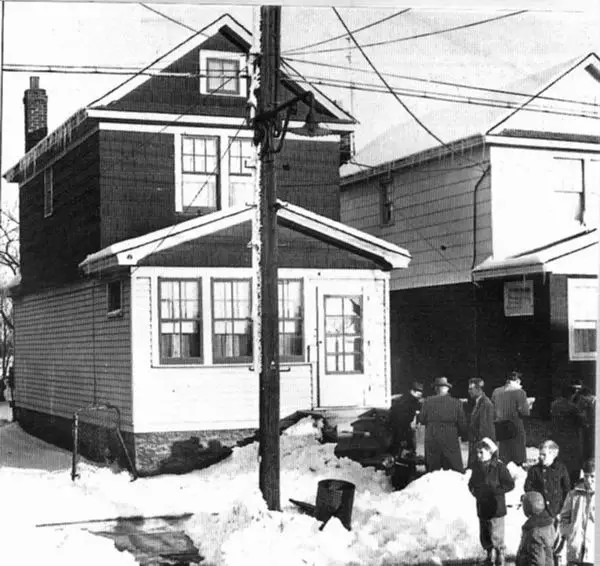 Exterior of the home of Delphine Downing and her daughter.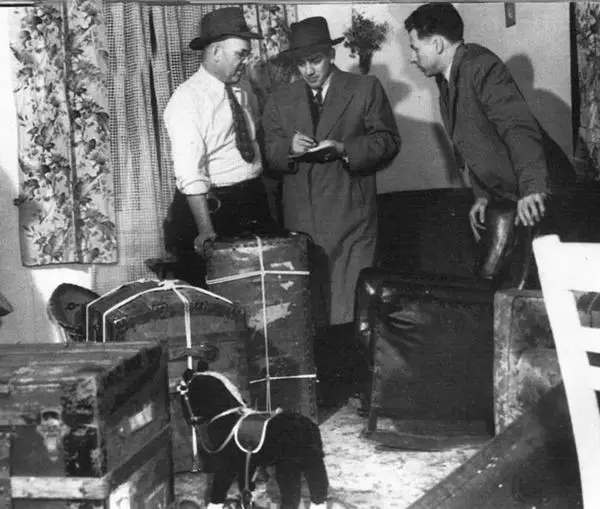 Evidence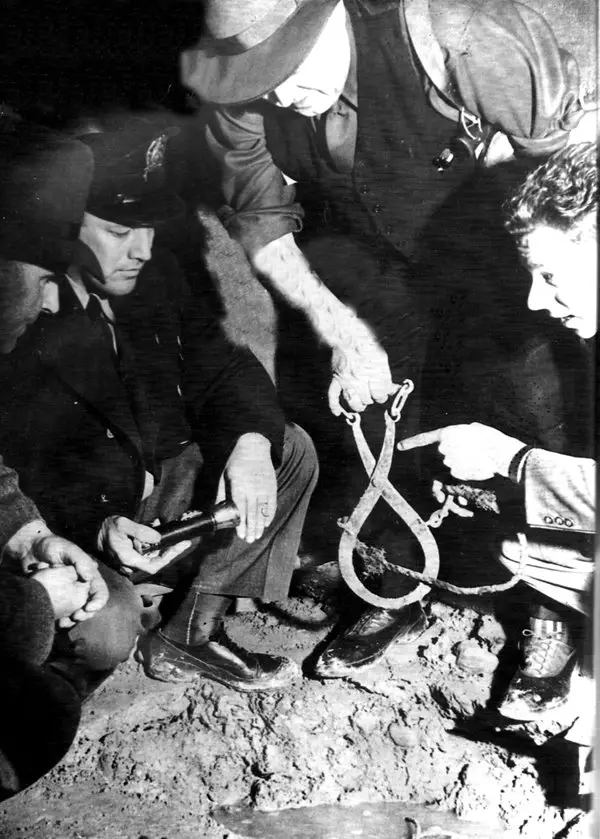 Evidence
On August 14, 1948, Fernandez and Myrtle Young were married in Cook County, Illinois.
Martha posed as Raymondís sister this time and did everything she could to make sure
that the marriage was never consummated.
Raymond gave her a heavy dose of drugs
which caused her death.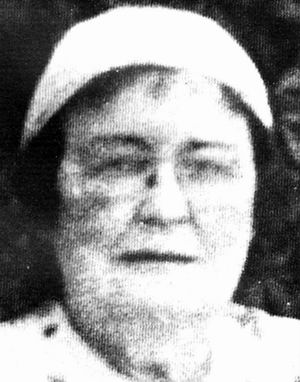 Janet Fay rented a spacious apartment in the downtown part of the city and, more
importantly, had money in the bank. She had a habit of writing letters to lonely
hearts clubs and despite warnings from her friends and family, she continued the
practice.
She was bludgeoned into unconsciousness with a ball-peen hammer
and then garroted using a scarf as a tourniquet around her neck.