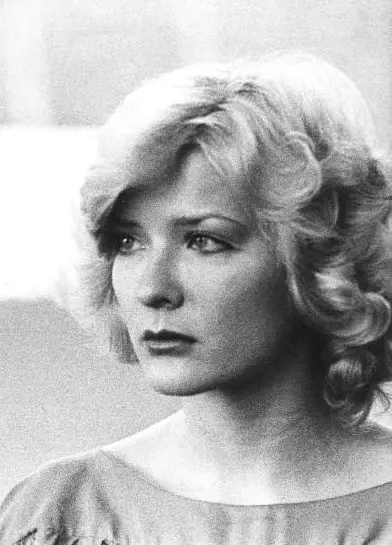 Laurie Bembenek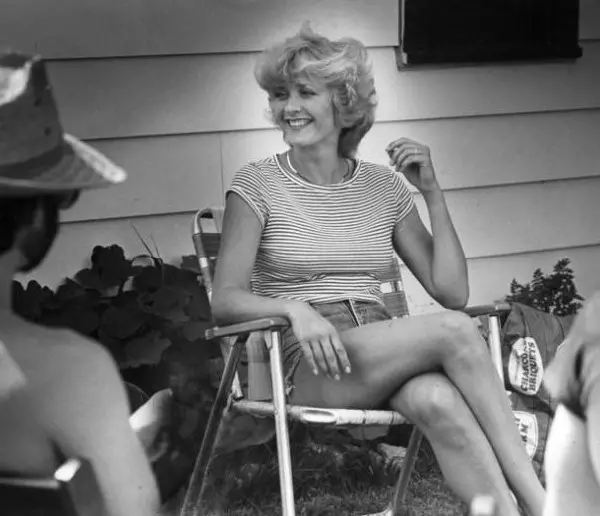 Bembenek relaxes at a family get-together at her parents' home in 1981, shortly after
she was charged in Christine Schultz's death.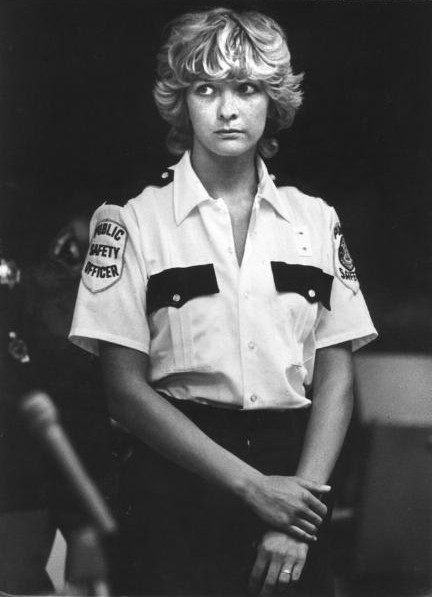 Bembenek made her first court appearance in 1981 in her Marquette
University public safety officer uniform.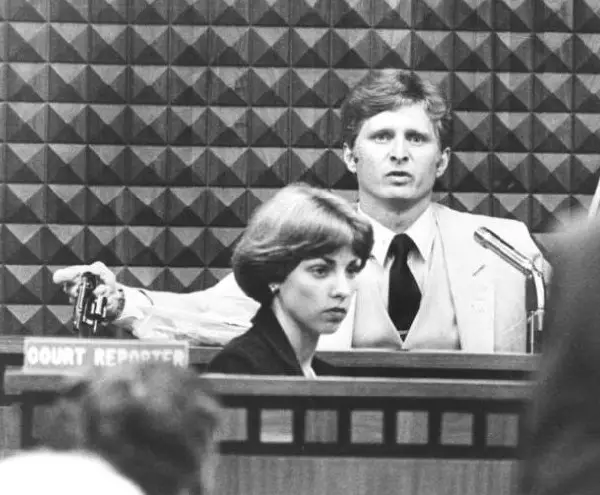 Elfred O. Schultz testifies during a September 1981 preliminary hearing
leading up to Bembenek's murder trial.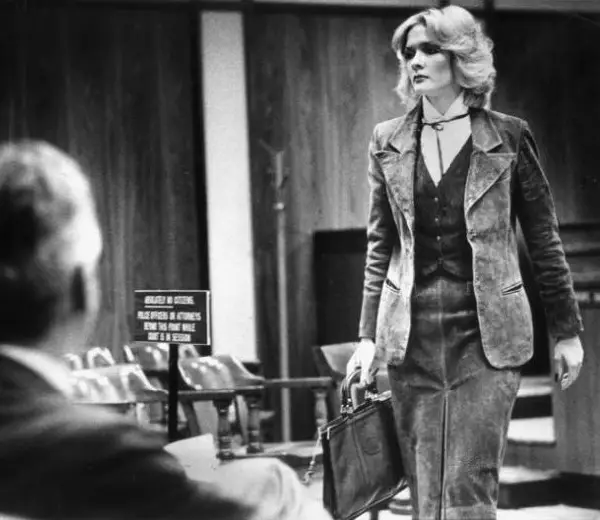 Bembenek appears in court in October 1981.
(Photo by Mike Sears)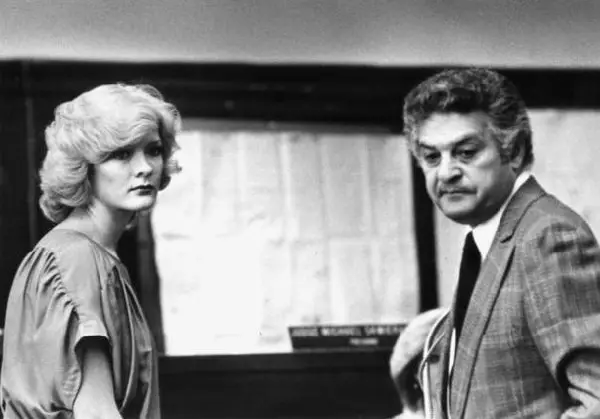 Bembenek and lawyer Donald Eisenberg in court, November 1981.
(Photo by Ernest Anhauser)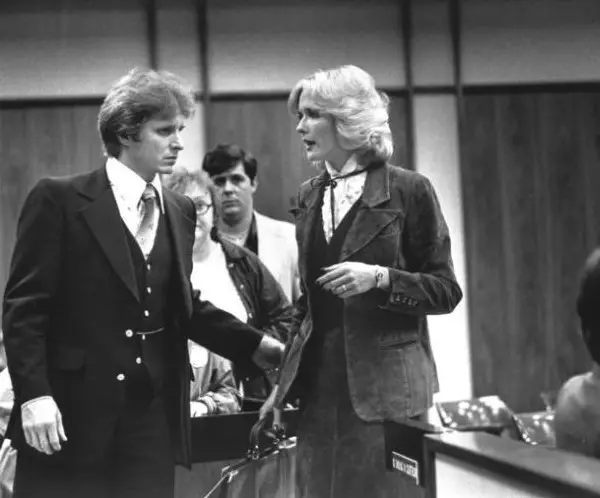 Elfred O. Schultz and Bembenek talk in court during her trial.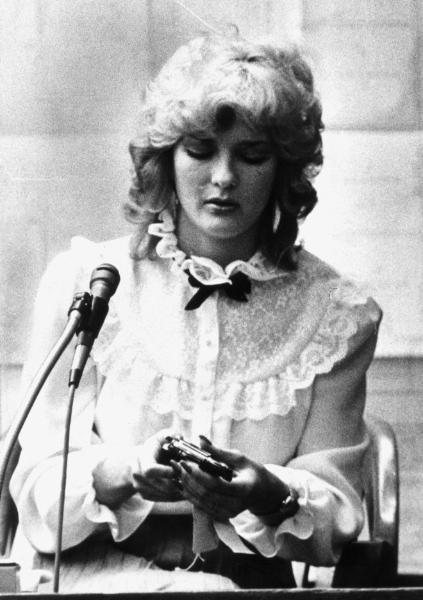 Bembenek holds the gun during testimony at her trial in March 1982.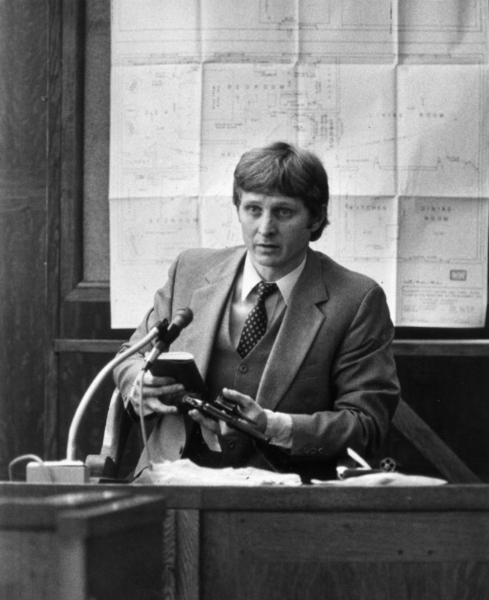 Elfred O. Schultz talks about the gun's serial number during the 1982 murder trial
of his then-wife, Lawrencia Bembenek.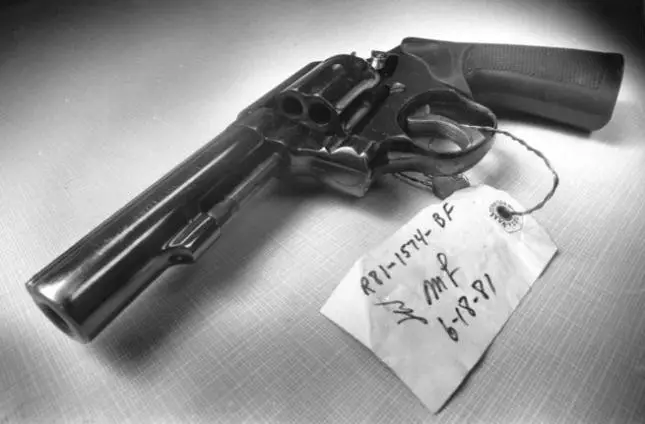 Elfred O. Schultz's .38-caliber gun issued by the Police Department was found to have
blood stains on the barrel, but the origin of the blood was not determined.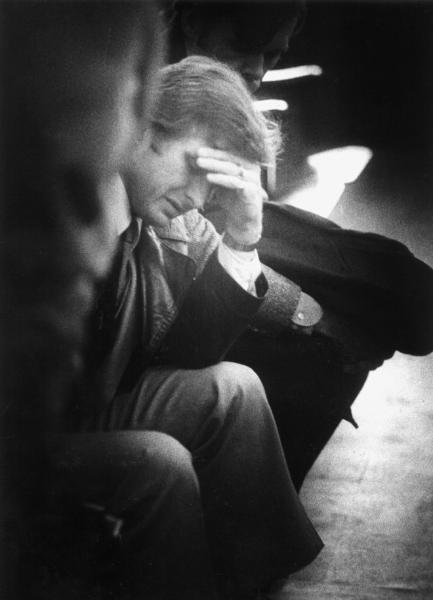 Elfred O. Schultz weeps after Bembenek is convicted March 9, 1982.