Clover Boykin, 19, kills her 5-month-old son, Dayton, in Florida on October 27, 1994. She also confesses to killing 9-month-old Kayla Basante in November 1993 while baby-sitting the child. Clover Boykin was sentenced to life in prison.
---
Babysitter Gets Life In 9-month-old's Death
Boykin Gets Extra 40 Years For Killing Son
By Sarah Ragland - Sun-Sentinel.com
February 2, 1996
The pain is still there. The anger, too. But for the Basante family there is some comfort in this: The woman who admits killing 9-month-old Kayla Basante in 1993 will spend at least 25 years behind bars.
Clover Boykin, 21, pleaded guilty on Thursday to the first-degree murder of Kayla and the second-degree murder of Dayton Boykin, her own 5-month-old son.
Boykin was sentenced to life in prison for the Basante murder and an additional 40 years, to be served concurrently, for the murder of her son. She will be eligible for parole in 25 years.
"The only thing we can say is, it's over, and we won't have to deal with her anymore," said Gisele Basante, Kayla's grandmother. "I hope they don't give her parole. I hope they keep her there forever."
The plea bargain - ironed out on Wednesday - came three weeks after an earlier deal fell through after Boykin balked when the judge asked her to admit she killed the babies.
Alysoun Powell, Boykin's attorney, said Boykin still can't voice the words, "I did it." But, she was able to affirm her guilty plea and agree that the state could prove its case against her.
"She decided to enter this plea because it is in her best interest," Powell said.
Boykin was arrested and charged with the killings in October 1994, a few days after her son was found dead. She confessed to killing her son and then to suffocating Kayla Basante - a child she was babysitting - a year earlier. Until that point, Kayla's death was considered accidental.
Boykin contended the murders stemmed from her own abuse as a child.
"This is a very sad set of circumstances for everyone involved, including Clover," Powell said. "What happened is the result of a very emotionally deprived childhood."
Boykin was passed among her relatives - her mother, grandmother and an aunt and uncle - after her father abandoned her mother when she was 7.
"There's a lesson in this," Powell said. "It sounds almost trite, like an excuse, but it's an explanation for why some of these crimes happen, and it's parents not recognizing or ignoring the emotional needs of their children. When these needs are not fulfilled, this is another example of what can happen."
Gisele Basante, Kayla's grandmother, sees it differently.
"All that baloney about child abuse; I don't believe in that," she said. "A person who lives a year hiding a murder and sees the face of the mother of the baby she murdered every day and jokes and laughs with her ... She's not crazy. She's not insane. She is evil. ... If I am alive when she wants parole, they will hear from me."
Basante said Boykin's sentencing should give her family some peace after months of court dates and meetings with prosecutors. But, she said, justice has not been served.
"I'm sorry, but it's a joke, justice here," she said. "She killed her own baby and another 9-month-old, a little angel. We have to live with this the rest of our lives. It is impossible to forget."
But, she said, the family gained some satisfaction when her son, Bill, confronted his baby's killer in court on Thursday morning.
Bill Basante, with angry tears in his eyes, told Boykin that if she ever gets out of jail, his face will be the first thing she sees, Gisele Basante said.
Steven Boykin, Dayton's father, and Steven Boykin's parents and his fiancee were also at the courthouse for the sentencing. They could not be reached for comment on Thursday night, nor could Bill Basante.
Clover Boykin's mother and grandmother were not present during the hearing.
"It was Clover's choice not to have them here," Powell said. "It was easier for her this way."
---
Sitter Refuses Plea Deal In Baby's Strangulation
By Stephanie Smith - Sun-Sentinel
January 12, 1996
The family of Kayla Basante strained forward on the courtroom bench, breaths held back to better hear the words they hoped would help put their sorrow behind them. Those words never came.
Twice, Clover Boykin balked when the judge asked her if she strangled 9-month-old Kayla, whom she had baby-sat. He hadn't yet asked her about the killing of her own 5-month-old son.
Twice, she tearfully halted the plea bargain proceedings on Thursday to speak privately to her attorneys. Circuit Judge Edward Garrison re-worded the question of guilt again.
"I don't want to drag you through all the gory details. I do need to know if the essential facts are true," Garrison said.
There was a long silence. Boykin's right hand, clenched into a fist, shook uncontrollably as she stood before the judge with her back to the courtroom gallery. Then with a small cry, Boykin shook her head from side to side. "Uh, uh. No," she told the judge.
Garrison rose from the bench. "This case is set for trial," he said and left the courtroom.
With the judge's departure, the courtroom stirred. Each member of the Basante family reacted in their own way: Kayla's father, Bill Basante, covered his face with his hands; his wife, Rebecca Basante, stared vacantly ahead; and Kayla's grandmother, Giselle Basante, fell back against her seat. Tears welled in her eyes.
Bill Basante was seething after the hearing. Boykin had again strung along the family in her need for drama and attention, Basante said.
"She's just turning the knife once more," he said. "I wanted to hear the guilt."
Boykin, 20, had agreed to plead guilty to first-degree murder of Kayla in exchange for prosecutors agreeing to waive the death penalty. She would have served a life sentence with a minimum of 25 years in prison under the plea bargain.
The killing of her own child, Dayton Boykin, 5 months, would be reduced to second-degree murder, and the 35-year sentence would be served at the same time as the life term.
The paperwork had been completed and the question-and-answer session in court on Thursday was supposed to be a formality. Boykin confessed to both killings in October 1994, when her own baby was found dead.
For a year, the Basantes had thought their daughter died of sudden infant death syndrome while under Boykin's care, and Boykin had mourned with them. Rebecca Basante was among the first to rush to Boykin's side after Boykin's son's death, before an autopsy found the infant had been strangled.
Boykin's grandmother, husband and mother-in-law were also at Thursday's hearing. They seemed equally stunned by what happened.
Boykin's grandmother, Clover Ulrich, said she found the hearing deeply upsetting. "She said she didn't do this. I feel she didn't do this. I can't believe it."
Rebecca Basante said after the hearing that the family had agreed to the plea bargain to spare Boykin's life and to move on with their own lives. Now they must wait for the trial in April, where Boykin will face the death penalty or life in prison if convicted.
"I want my life. I'm just thinking of my son. My life comes first, not hers," Rebecca Basante said.
---
Woman Pleads Innocent
Sun-Sentinel.com
November 16, 1994
A Royal Palm Beach woman pleaded innocent on Tuesday to two counts of first-degree murder in the killing of two babies - one her own.
Clover Boykin, 19, said nothing during her brief arraignment hearing in Palm Beach County Circuit Court.
Her public defender, Allison Powell, entered not guilty pleas to the two counts of first-degree murder for Boykin and demanded a jury trial.
Boykin is accused of strangling or suffocating her 5-month-old son, Dayton Boykin, last month and a friend's child, 9-month-old Kayla Basante, a year ago.
Because a grand jury indicted Boykin last week for first-degree murder, she faces a possible death sentence if convicted.
---
Grand Jury Indicts Woman On Charges Of Killing 2 Babies
Sun-Sentinel.com
Npvember 11, 1994
WEST PALM BEACH — There is enough evidence for Clover Boykin to stand trial for the murders of two babies - one of them her own son, a Palm Beach County grand jury ruled on Thursday.
An indictment charging Boykin, 19, of Royal Palm Beach, with two counts of first-degree murder was released by the State Attorney's Office on Thursday. Boykin is accused of "strangling and/or suffocating" 5-month-old Dayton Boykin and 9-month-old Kayla Basante.
The grand jury found that the murders of the babies was premeditated, which means Boykin could face death in Florida's electric chair if convicted.
A panel of senior prosecutors will make a decision within a month about whether to seek the death penalty, said Mike Edmondson, a spokesman for the State Attorney's Office.
Boykin's friend, Joe Simpson, has been staying in touch with her in jail.
"I just talked to her a few minutes ago and she's not doing too well," Simpson said on Thursday night. He declined to elaborate.
Steven Boykin, Clover's husband, could not be reached Thursday.
Kayla's father, Bill Basante, declined to comment on Thursday about the indictment. In an interview last week, Basante said he hoped prosecutors would pursue the death penalty in Boykin's case.
"I think the electric chair would be a fitting end to this story, let's leave it at that," he said.
Boykin told sheriff's detectives she strangled her son, Dayton, on Oct. 27 after waking up from a nightmare. She told detectives she thought the child was her abusive father. An autopsy found bruises on the infants neck.
She also confessed to choking Kayla, daughter of a family friend, while babysitting on Nov. 16, 1993. Kayla died seven days later. The death was ruled an accident, but the case was reopened two weeks ago when Boykin told a detective she had seen another baby die.
---
Woman Confesses To Killing 2 Infants
By Jose Luis Sanchez Jr. - Sun-Sentinel.com
October 30, 1994
A South Florida woman has confessed to child homicide, admitting she killed her own infant on Thursday and another infant in November.
A Royal Palm Beach woman was arrested Saturday night after she confessed to the Thursday slaying of her 4-month-old son and the killing last year of the 9-month-old daughter of a family friend, Palm Beach County sheriff's investigators said.
Both children were strangled, investigators said.
Clover D. Boykin, 19, who lives in the 10000 block of Carmen Lane in Royal Palm Beach, confessed shortly before 10 p.m. Saturday to killing Dayton Allen Boykin, her son, on Thursday, investigators said. He had been born June 3.
She also confessed to killing Kayla Basante, the daughter of family friends, in November.
She is charged with two counts of first-degree murder and two counts of aggravated child abuse and will remain in jail overnight, investigators said.
Investigators on Thursday had initially thought Boykin's son had choked on baby formula while lying unattended in a bed, investigators said. But evidence from an autopsy made investigators suspicious.
Investigators began talking with Boykin on Thursday. They brought her in for questioning at 7 p.m. Saturday. She then confessed to her son's killing and the killing of the child last year.
She told investigators that she injured Kayla Basante in November; the child died five days later but the death was not considered suspicious by investigators at the time, said Lt. Steve Newell of the Palm Beach Sheriff's Office.
She admitted to killing Kayla after sheriff's detectives questioned her on Saturday, based on information they had gathered during the course of the investigation of her son's death, Newell said.
Boykin was baby-sitting Kayla at the time of the November killing. That death was thought at the time to have resulted from sudden infant death syndrome, sheriff's investigators said.
"Boykin said she was having emotional problems," Newell said during a news conference at the Sheriff's Office complex in West Palm Beach. "The reason she did it was she was having emotional problems because she had been an abused child herself, and was taking it out on others."
Sheriff's investigators identified Kayla's parents as William and Rebecca Basante, of Palm Springs.
"Palm Springs did not consider that death suspecious at the time," Newell said. "The child lived for five days before she died, and then her body was harvested (for organ donations)."
Sheriff's investigators said Clover Boykin and her husband, Steven Boykin, live in a four-bedroom house at the Counterpoint Estates in Royal Palm Beach, sharing their home with Steven Boykin's mother and a sister of Clover Boykin.
The Boykins were married in January, investigators said. Clover Boykin works as a secretary, investigators said.
Investigators said at the time of Dayton's death, Steven Boykin was at work, and the sister and mother-in-law were asleep in the house.
Investigators said Kayla Basante was born Feb. 13, 1993, and died Nov. 23. Newell said Dayton Boykin's grandmother and aunt checked on him at 10:30 a.m. Thursday and found that he was not breathing. They called 911. Rescue workers from the Royal Palm Beach Fire Department tried to revive him, but he was pronounced dead 11:45 a.m.
---
Baby Slayings Shock Families
Doting Mother 'Just Snapped,' Husband Says
By Marego Athans, Phil Davis and Jim Di Paola - Sun-Sentinel.com
October 31, 1994
At the Boykin house, a place of Italian meals and doting grandparents, Clover Boykin played the loving mother well.
There were no signs of demons inside her head.
So no one was more shocked than her husband Steven and his extended family to hear what she confessed to police:
She strangled their 5-month-old son Dayton in her waterbed on Thursday, then got up and went to work.
She also confessed to killing another baby almost a year ago, an infant she was baby-sitting, in a death that detectives investigated but ruled accidental.
''I really don't know what happened,'' Steven Boykin said Sunday from the driveway of his Royal Palm Beach home. "All I know is something happened with my wife."
''She was always happy to have a child. She always played with him. ... She just snapped, I guess. Nobody knew.''
The 19-year-old woman's confession on Saturday also jolted the family of 9-month-old Kayla Basante, the Palm Springs infant who died last November a week after she was found with a blanket around her neck.
Everyone thought it was accidental asphyxia.
''We're going through hell,'' said the child's grandmother, Gisela Basante, 59, of Lantana.
Clover Boykin was being held in the Palm Beach County Jail's mental health unit without bail on Sunday night, charged with two counts of first-degree murder and aggravated child abuse. Just as South Florida thought it had seen enough child killings, it was struck with another.
Clover Boykin told police she strangled a son she never wanted on Thursday after she awoke from a nightmare and thought the boy was her sexually abusive father.
As she confessed to that crime, she admitted killing Kayla. She choked that baby, she said, because Steven Boykin - then her boyfriend - was seeing another woman, and she wanted attention. The child lived a week after the injury.
''I never had guessed she could do anything like this,'' said Michelle Galan, a family friend. ''It's so horrendous, I just can't imagine. Any person in their right mind couldn't think of such a thing.''
Clover Boykin, then Clover Smith, came to live with the Boykins in their tidy neighborhood almost a year ago, when she and Steven were still dating. They met working at Winn-Dixie and were married in January by a West Palm Beach Justice of the Peace. Boykin was five months pregnant.
Steven now works as a meat cutter at Publix; Clover, until last week, worked in the filing department of a plastic surgeon's office. They lived with Steven's parents in a brown four-bedroom home in Counterpoint Estates in Royal Palm Beach.
There was no sign of the trouble that would rock the family, said William Boykin, the baby's grandfather.
Based on statements from Clover Boykin and other family members, police gave this account:
On Thursday morning, Clover Boykin was sleeping in her waterbed, her son beside her, when she awoke from a nightmare. In her dream, her father was chasing her for sex, she told police.
She had been sexually and physically abused by her father and mother's boyfriend, she said, and she also feared her father-in-law was trying to take away her son because of problems in her marriage.
She thought her little boy was her father, so she grabbed his throat and strangled him. Then she got up and dressed, told mother-in-law Renata Boykin that the boy was asleep in her room, and went to work.
When she got there, Boykin called home and told her sister-in-law, Patricia, to give the cat its medicine. She called again an hour later to tell Patricia to look for her glasses in her bedroom, where the baby lay dead. She knew her glasses weren't there.
That's when Patricia Boykin found Dayton ``unresponsive and blue,'' according to the arrest report, and called 911.
The dispatcher told Patricia Boykin to check Dayton's pulse.
''There's no pulse! Oh my God! Oh my God!'' she screamed into the phone. The child was rushed to Wellington Regional Hospital, but pronounced dead at 11:45 a.m. Neighbor Deanna Cauley, 16, said she peered through the window when the ambulance arrived and saw the baby, his legs dangling limply.
Clover Boykin told detectives she thought Dayton died of Sudden Infant Death Syndrome.
Clover and Steven Boykin spent Thursday night with a family friend, with whom Clover had been having an affair for two months. Early the next morning, after husband Steven returned to his family, Clover Boykin and the friend had sex.
And then came the autopsy, which ruled the cause of death ''traumatic asphyxia,'' and revealed signs of hemorrhaging to the throat.
Dayton's death is similar to a Palm Springs case last November 16, when infant Kayla Basante was found unconscious and died a week later.
Clover Boykin, then Clover Smith, told police she found the child in her crib with a blanket wrapped around her throat.
The Palm Beach County Medical Examiner's Office also ruled that death traumatic asphyxia, but everyone concluded it was accidental and the case was closed.
Except the parents.
John Rooney, a friend of the Boykins, said Steven Boykin told him ''the woman's husband never forgave her, but the woman did.''
Medical examiner investigator Doug Jenkins said his office had not checked the records on the Basante death.
The Basante family said they were too shaken up to talk on Sunday, and wanted more information from sheriff's deputies first. Gisela Basante, the child's grandmother, does not blame the police for dropping the investigation. ''The police have been very good, very good. They are human beings,'' she said.
Standing at the front door of his apartment, William Basante, father of Kayla, said he was just coming to grips with the shocking news.
Inside, three pictures of his dead daughter were arranged on a table in the corner of his living room. The house was dark and quiet. Toys his older son plays with were scattered around the front porch.
''It's been a year, and it hasn't gone away,'' he said.
While Clover Boykin was appearing in front of a judge for an arraignment early Sunday, her husband and his family and friends were making funeral arrangements.
And they were trying to cope.
Boykin said it wasn't until detectives told him what Clover Boykin said in a confession that he knew his wife had serious problems. She had mentioned some past sexual abuse, he said, but did not elaborate.
''She always kept it bottled inside,'' he said.
Clover Boykin's father's whereabouts were unknown on Sunday, and relatives declined to comment.
At the time of Kayla's death a year ago, Clover Boykin said she also thought of killing Steven because ''she could see her father in him.''
During her confession to police, she told Detective Kim Martin:
''I thank Detective [Ole) Olsen for stopping me, or I would have gone on hurting someone else."
---
Clover Boykin killed babies because she wanted attention
Now, because of the unwanted attention she received from other convicts in the Florida prison system, Clover sits alone most of the time, separated from the inmates who view baby killers as the lowest of the low in the rigid caste system prisoners embrace.
Killing one infant and getting away with it wasn't enough for Clover, so she found she had to murder again. The second time, she chose her own son. She would have kept on killing if police hadn't stopped her, she admitted.
"I'm evil," she said in a confession. "I thank Detective Olsen for stopping me, or I would have gone on hurting someone else."
When Kayla Basante was born in 1993, it wasn't too difficult for her parents to settle on 18-year-old Clover Boykin as a day care option. Their families had been friends for years and Clover was seen as a warm, responsible young woman. Inside her head, however, something was terribly wrong.
"Just everything stays bottled up inside me and there's just always a mixture of everything that goes around in my head, so it's never one particular thing that always gets me," she told police in one interview.
In November 1993, Clover stood over Kayla's crib as the 9-month-old baby lay sleeping. With her eyes closed, she seethed with rage, angry over the fact that her boyfriend had indicated he still had feelings for a former girlfriend. That was enough to set her off.
"She said she remembered seeing a blanket wrapped around Kayla's throat," wrote Detective Olsen. "She then noticed that Kayla's face was turning blue."
She came out of her fugue state and called 911. A Palm Springs police officer was able to resucitate the baby, but brain damage had occurred and she was placed on life support. A few days later, the distraught parents disconnected Kayla from the machines and donated her organs. The manner of death was accidental and the cause listed on her death certificate was "traumatic asphyxiation."
In the course of their investigation into Kayla's death, police were not told about the phone call Clover made to her future husband and Dayton's father, Steven, on the day Kayla was strangled.
Out of the blue, Clover brought up Sudden Infant Death Syndrome, something Steven had never heard of. "Basically, that's when a baby stops breathing and dies," Clover told him. Then, as if the conversation had worried her, Clover started to sign off. "Well, I have to check on Kayla."
"I'm like, 'You don't have to check on Kayla, she'll be fine,'" Steven recalled later. "'That will never happen.' Later on that day I got a call that it happened."
The phone call would not come up until almost a year later, when the brief marriage of Clover and Steven was foundering, and Clover was in custody for strangling 5-month-old Dayton.
The Boykins were living a strange lifestyle at this point, with Clover having an affair with the tacit approval of her husband.
"Her husband didn't want anything to do with her, and I did," the man told the Palm Beach Post.
As the marriage disintegrated, Steven Boykins told Clover that he intended to seek custody of their son.
The fear of losing her son — a child she was apparently ambivalent about having — prompted Clover's twisted act.
At first, she claimed the murder was the result of acting out in a nightmare.
In her dream, her father, who had abandoned his family when Clover was a young teen but had never abused his daughter, was trying to sexually assault her. She reached out and grabbed the baby, who was sleeping next to her in her bed, and throttled him until he was dead.
"I had another nightmare that I had fallen," Clover told police. "My father was on me wanting me to sleep with him, and I grabbed him around the neck, and instead it wasn't my father, it was my son."
Then she got up, dressed and went to the doctor's office where she worked as a file clerk.
Over the course of the next several hours she called her sister-in-law twice, waking her up the first time for a nonsensical reason, and the second time sending her into her bedroom in search of her glasses, knowing that the woman would discover Dayton dead in the bed.
When they heard of the tragedy — before foul play was suspected — the parents of Kayla Basante rushed to the hospital to comfort the grieving mother.
"We consoled her, and she played it so well," the father told the media. "By then, I was having my doubts."
It took several days for authorities to complete their investigation, during which time Clover began exhibiting increasingly bizarre behavior.
"Clover wasn't crying or showing any kind of remorse," one detective wrote. "She stated to family members, 'Today at work, while I was working one of the doctors told me to get him a cup of coffee. I told him that wasn't in my job description. What nerve he had.'"
After leaving her dead son with the medical examiner, Clover returned to her lover and the two had sex.
The next day, at work, she described how Dayton was "cut up" during the autopsy — despite the fact that no autopsy had yet taken place.
She said it "with a totally straight face, like she had this audience," one coworker recalled.
When the autopsy showed blood collected in Dayton's throat, police brought Clover in for an interrogation.
"Clover explained that no one ever gives her attention and that she needs and wants attention," Detective Olsen wrote his report. "She asked me if I would help her, and I advised I would do the best I could."
Shortly after, Clover admitted to killing Dayton and then revealed she was responsible for Kayla's death.
"I killed my baby and Kayla, and I need help," she said.
In 1996, Clover Boykin pleaded guilty to two counts of murder and was sentenced to life in prison. Her family, baffled by her meltdown, disputes that she was ever a victim of abuse. Her former husband has tried to move on with his life. She spends most of her time in close custody — alone — for her own protection.
While Clover Boykin is never far from the minds of the people she hurt, in the end, no one pays any attention to her. She is, for all intents and purposes, buried alive.
And that's how it should be.
MarkGribben.com
---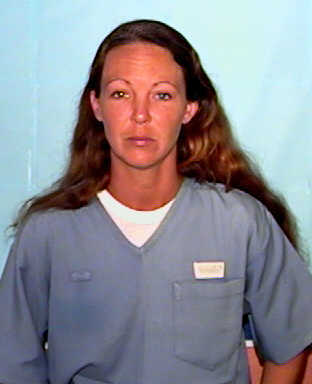 Clover Boykin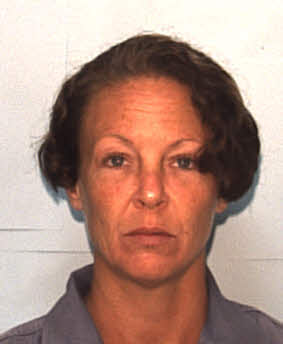 Clover Boykin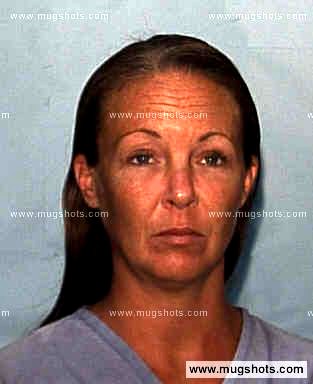 Clover Boykin