Betty Butler was executed June 11, 1954, for strangling and then drowning Evelyn Clark, 35, in front of witnesses. Ms. Butler didn't deny the killing but argued it was justified because Ms. Clark made sexual advances toward her.
Ms. Butler, 26, of the West End, was convicted of using a handkerchief to strangle Ms. Clark in Sharon Woods Park and then, in front of fishermen, dragging her to the lake and holding her head underwater.
Other female inmates nicknamed her ''The Sphynx'' because, while polite, she rarely interacted with them.
---
Betty Evelyn Butler strangled and drowned a woman. According to Betty she defended herself as the woman made "unwanted advantages" to her. Other testimony sugested that Betty was bisexual and killed the woman in rage over her attentions to another woman.
Betty was condemned to death.
She was considered polite but never friendly during her imprisonment.
Betty chose scrambled eggs with cheese, a piece og toast, two glasses of milk and a dish of apricots for her last meal.
On June 11, 1954 at 8:00 p.m. Betty walked her last mile betwen two chaplans. The 26 years old woman was dressed in a pink-and-black print dress, white oxfords and white boby socks.
Betty was calm, carrying a rosary she sat down for the last time only a quiet murmur.
A few minutes later, at 8:10 p.m. Betty was pronounced dead.
Rowdiva.com

---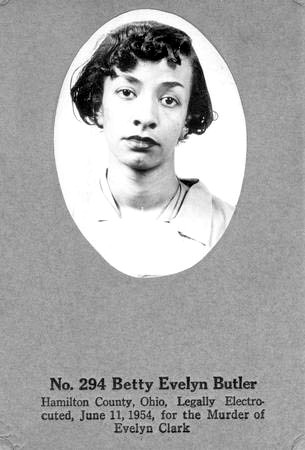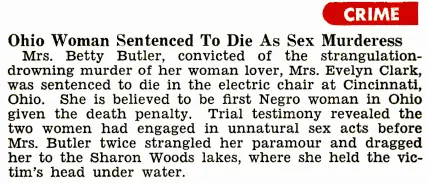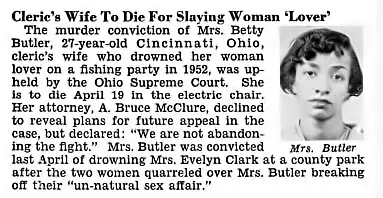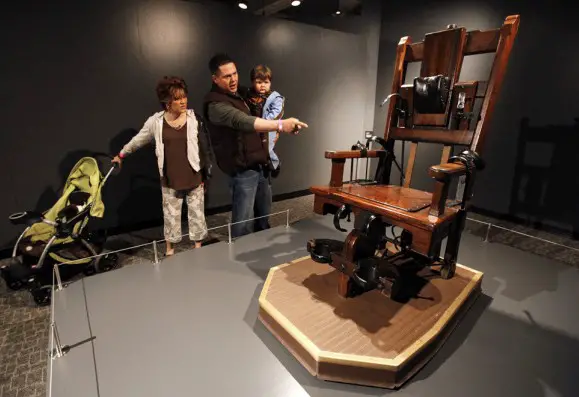 Ohio Historical Center visitors look at the electric chair used to execute
315 Ohio inmates between 1897 and 1963.
(Photo by Jeff Hinckley / Dispatch.com)