Sabrina Butler was seventeen when her nine month old child stopped breathing. Sabrina took her baby to the hospital, where doctors tried but failed to resuscitate him. She was later questioned by police and arrested the same day her young son died.
She was convicted of child abuse and capital murder, and sentenced to death. Her conviction was overturned by the Mississippi Supreme Court in 1992. (Butler v. State, 608 So.2d 314 (Miss. 1992)). The court held that the prosecution had failed to prove that the incident was anything more than an accident. She was acquitted in re-trial on Dec. 17, 1995.
---
Sabrina Butler, an African-American woman, spent five years on Death Row in Mississippi after being convicted of killing her infant son, Walter, in 1990.
During the trial, the prosecution claimed that Sabrina killed the child with ablow to the stomach. According to the defense, Sabrina, who was 18 at the time and was borderline mentally retarded, discovered the child not breathing and, after attempting to resuscitate him, took him to a hospital emergency room. Walter was pronounced dead on arrival.
The state charged and convicted Sabrina of child abuse and murder – a capital offense.
Sabrina gave conflicting versions of what happened to the authorities, possibly because of her shock and panic over her son's death, compounded by the effects of her borderline mental retardation and inability to explain herself clearly. These contradictions were used against her at trial.
Defense attorneys contended that the child's injuries were caused by Sabrina's attempts to resuscitate him, but failed to provide adequate evidence to support this theory. The Mississippi Supreme Court overturned Sabrina's conviction and sentence in 1992.
Ather second trial in 1995, a leading death penalty defense lawyer represented Sabrina. The lawyer called different witnesses, including a neighbor who had tried to help Sabrina reviveher son and who corroborated Sabrina's version of events. The lawyer also got the physician who conducted the autopsy to admit that his work had been inadequate. After a very brief jury deliberation, Sabrina was acquitted.
Authorities now believe that the baby died of cystic kidney disease or sudden infant death syndrome, not as a result of any criminal behavior.
---
Sabrina Butler was a Mississippi teenager who was convicted of murder and child abuse in the death of her nine month old son. She was later exonerated of all wrongdoing.
Death of baby
On April 12, 1989, teenage mother Sabrina Butler rushed her nine month old son, Walter Dean Butler, to the hospital after he suddenly stopped breathing. Doctors had attempted to resuscitate the child for thirty minutes, but failed, and Sabrina's baby died the next day. The very day of her son's death, Sabrina was arrested for child abuse due to the bruises left by her resuscitation attempts.
Trial
Sabrina Butler's murder trial commenced on March 8, 1990. At the trial, prosecutors sought to prove that Sabrina's account of the events leading to her son's death were false, and that she had inflicted the fatal wounds intentionally. Sabrina Butler did not testify at her trial. Sabrina was convicted of both murder and child abuse following her trial, and even though she was only a teenager, she became the only woman on Mississippi's Death Row in 1990, condemned to die by lethal injection.
Appeal
Following her conviction, Sabrina filed an appeal with the Supreme Court of Mississippi on several bases. The courts reversed and remanded her convictions on August 26, 1992. The court said that the prosecution had failed to prove that the incident was anything more than an accident.
Retrial
In 1995, Sabrina Butler's case went to retrial. By this time, more evidence emerged about how Sabrina did not murder her son. At the trial, one of Sabrina's neighbors had come forward with evidence that corroborated her account: that the injuries to her son occurred during the course of an unsuccessful attempt to administer CPR. In addition, the medical examiner changed his opinion about Walter's cause of death, which he now believed occurred due to a kidney malady. On December 17, 1995, Sabrina was acquitted and exonerated.
Today
When Sabrina was acquitted of murder, she had spent more than five years in prison and thirty-three months on death row. She is still the only woman in the United States exonerated after being sentenced to death row. Today, she is living in the same Mississippi town in which she was convicted, has remarried, and is raising three children. She is now hoping to be a criminal investigator.
---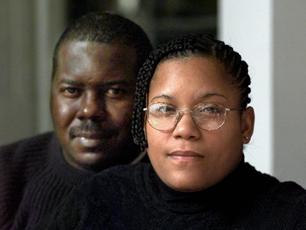 Five years after being convicted in Mississippi of murdering her 9-month-old child, Sabrina Butler, here with her husband, was acquitted in a new trial.
(Photo Credit: Michael S. Green, Associated Press)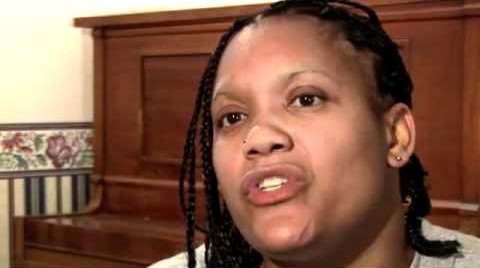 Sabrina Butler