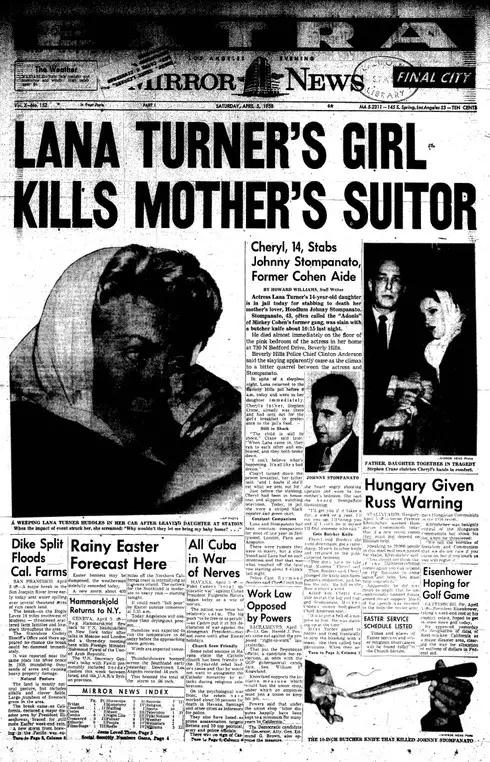 Above, the Mirror brings out an extra on the Johnny Stompanato killing.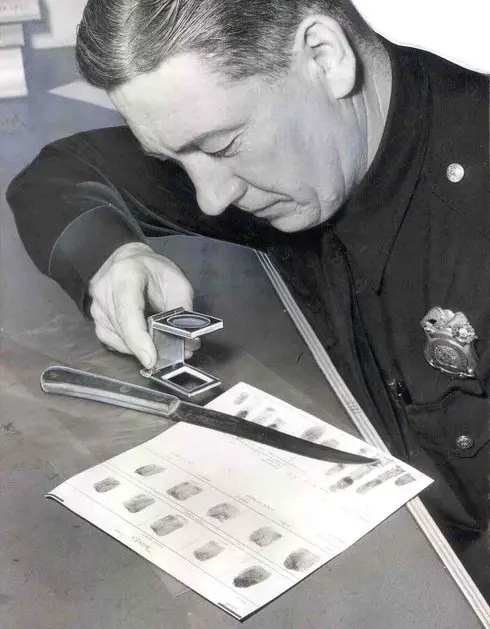 Beverly Hills Police Officer Joe Head examines the knife that killed Johnny Stompanato.
Note that the knife handle has been retouched in white to make it stand out against the
background. It's not visible in the scan, but yes, that is Cheryl Crane's fingerprint card.
Photograph by Delmar Watson / Los Angeles Times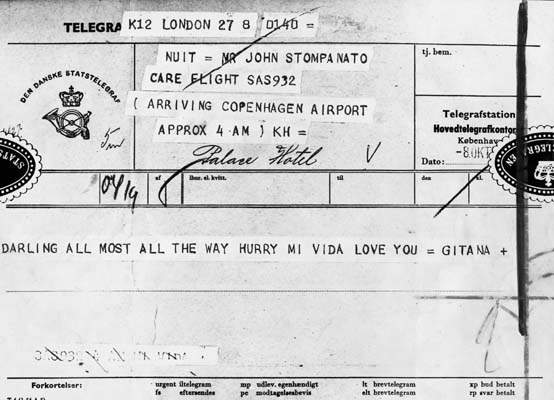 Hours after Johnny's death someone broke into his apartment. Letters which were published in the
Herald Examiner five days after Johnny's death were among the items stolen. This telegram was
found folded inside one of the letters to Stompanato. The postal mark apparently is Danish,
but the message is romance in any language.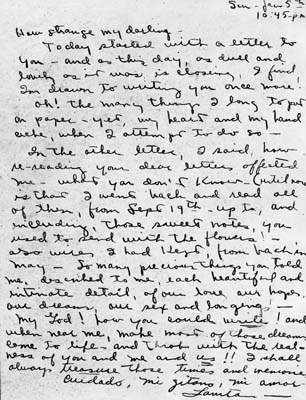 Lana's love letters to Johnny were published in the Herald Examiner five days after his death.
The letters were damaging to Cheryl's defense and to Lana's reputation. She wrote to Johnny
about her deep love for him, how she ached to be with him, referring to him
as "My Darling" in this letter
.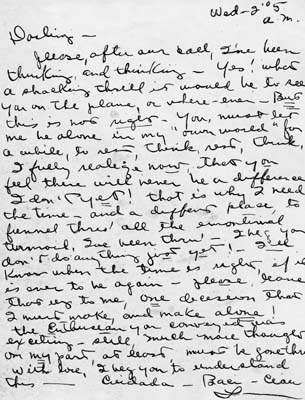 Another one of the love letters released by the Herald Examiner. There were twelve love letters
in all which were printed in the newspapers from coast to coast for two days.
Publication of the letters coincided with Stompanato's funeral on April 9
.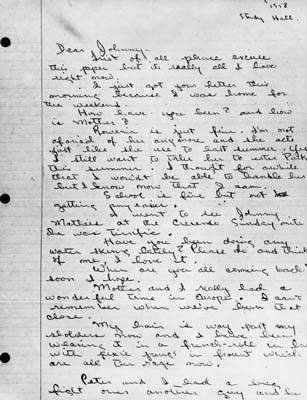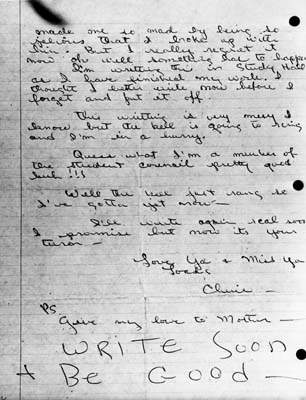 Among the letters released by the Herald Examiner, there were letters to Johnny from Cheryl. This
letter ended with, "Love ya and miss ya loads". The letters were damaging to Cheryl's defense
.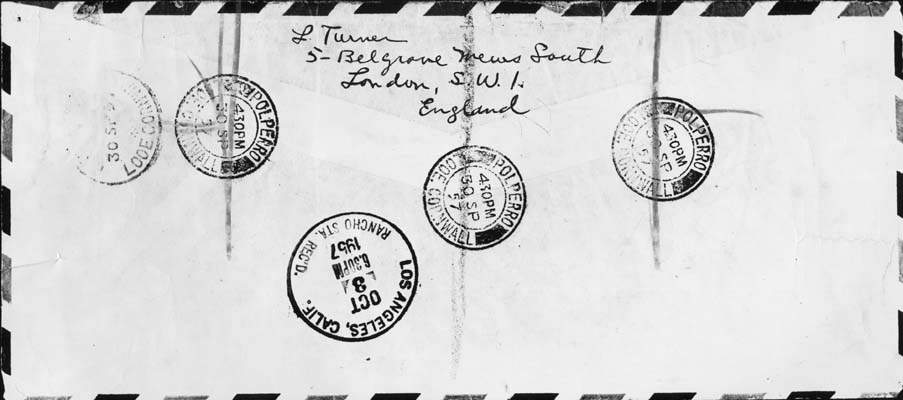 Lana's signature on back of one of the envelopes. This envelope, like others, contained
a love letter to Stompanato. It has postmark October 3, 1957
.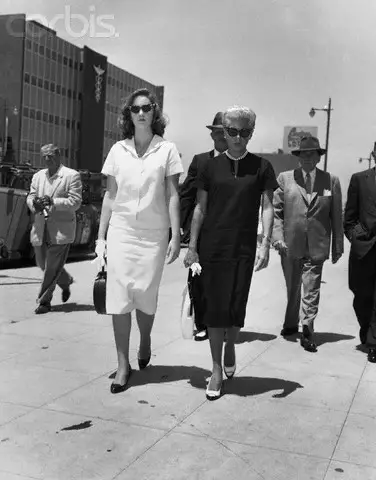 Hollywood, CA: Cheryl Crane (Left) talks with her mother, Lana Turner, in the office of attorney
William Pollack where depositions are being taken by Pollack in the $705,000 damage suit
being brought in behalf of John Stompanato III. The suit is the result of the stabbing of
Johnny Stompanato in April. Defendants are Miss Turner, her daughter, and stephen Crane,
Cheryl's father. In background is attorney Jerry Giesler, who is acting for Miss Turner.
June 23, 1958.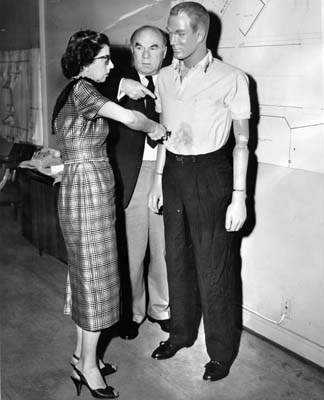 As Evelyn Marcocchio tests knife in dummy of Johnny Stompanato, attorney, William Jerome
Pollack looks on. Pollack is trying suit against Cheryl Crane, daughter of Lana Turner
.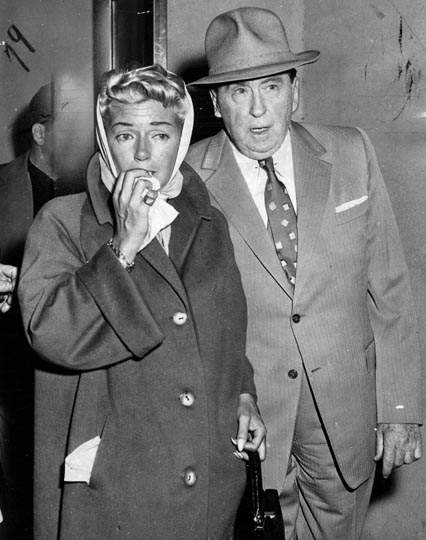 Grieving actress Lana Turner is accompanied by her attorney, Jerry Giesler, on November 23, 1958
.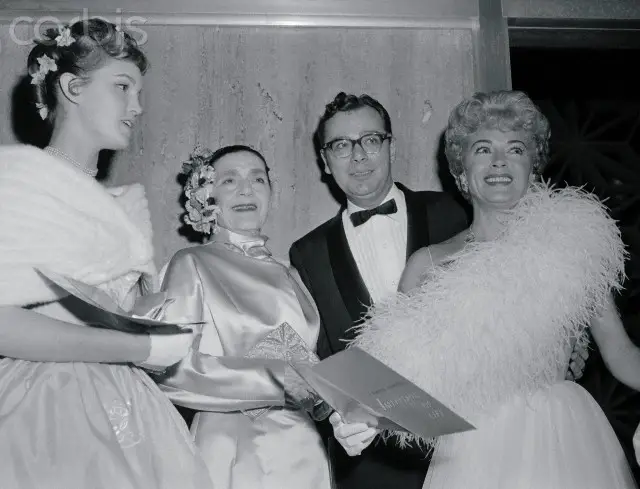 All Together. Hollywood, California: Actress Lana Turner (right) and daughter Cheryl Crane (left)
are shown on arrival for the premiere of the movie, Imitation of Life, in which Miss Turner stars,
here. Also on hand are novelist Fannie Hurst, upon whose life the film is based, and producer
Ross Hunter. February 19, 1959.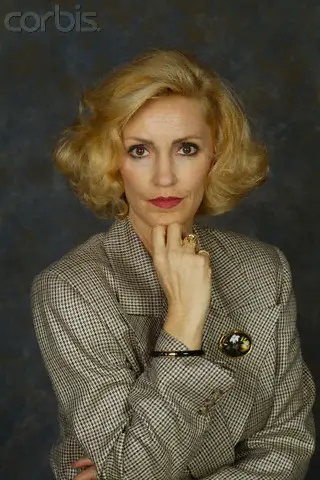 Cheryl Crane
February 26, 1988.