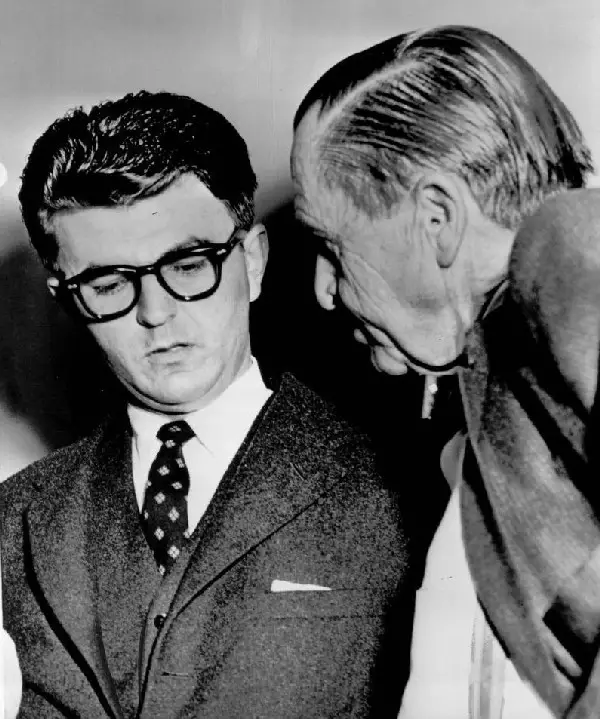 Frank Duncan, left, held a conference with his mother's attorney, J. Ward Sullivan, after
a grand jury indicted Mrs. Olga Duncan and two men for the murder of Duncan's wife.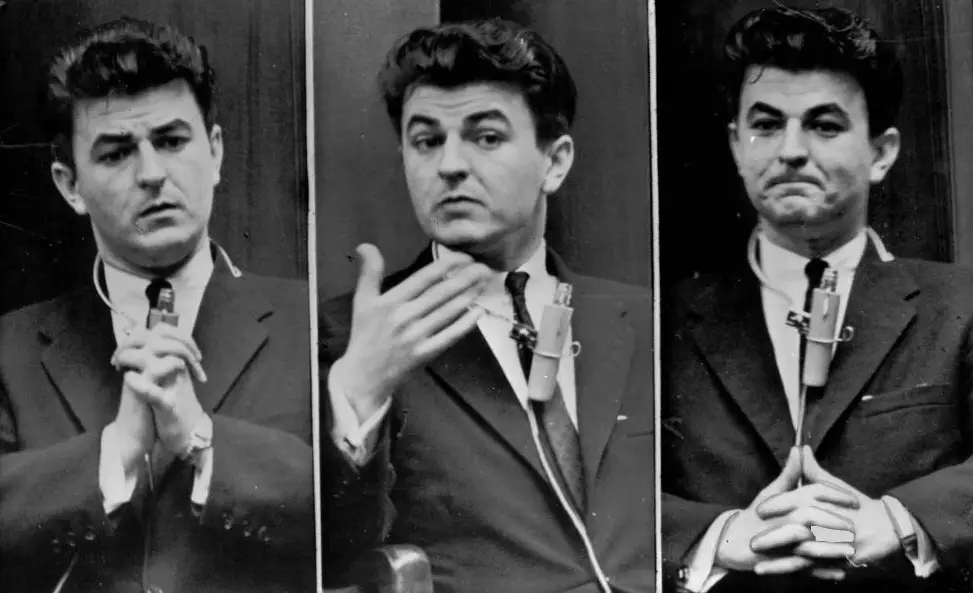 Frank Duncan testifies at her mother's trial.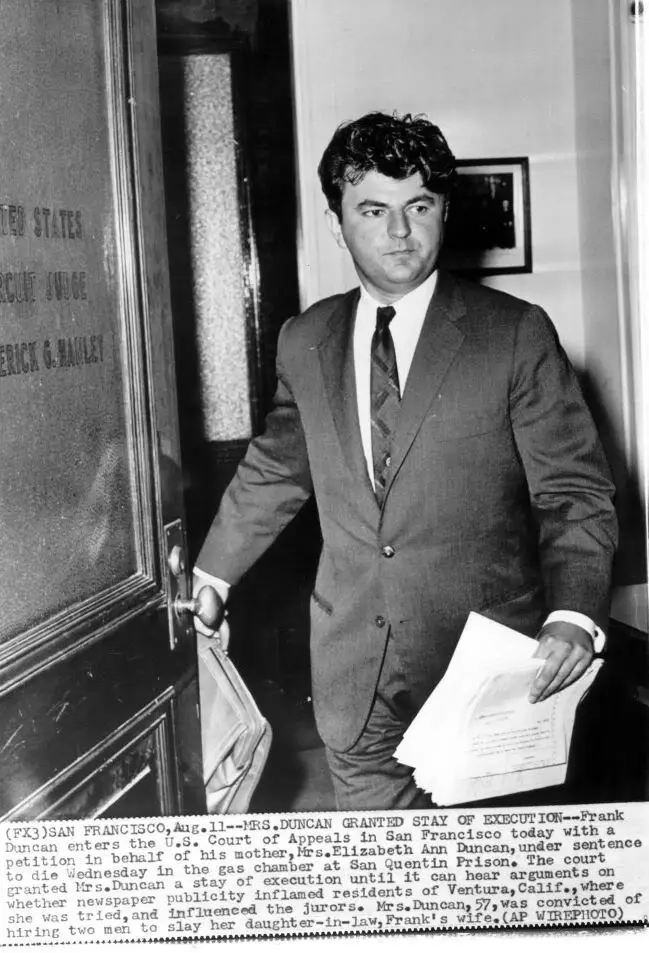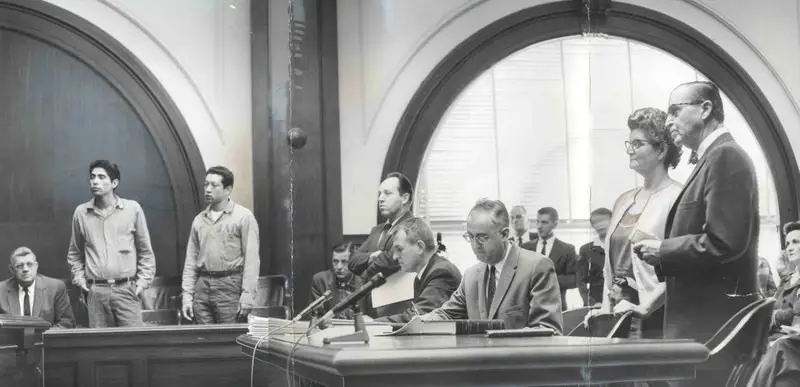 Defendants Augustine Baldonado, left, and Luis Moya stand during the arraignment of
Elizabeth Ann Duncan, with attorney S. Ward Sullivan, in Ventura County.
(Photograph by John Malmin / Los Angeles Times)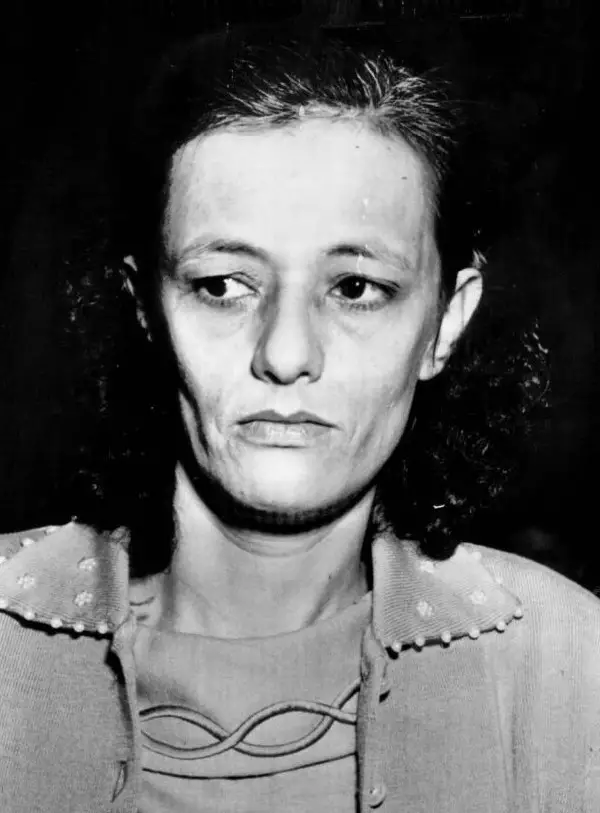 Mrs. Esperanza Esquivel testified she introduced Mrs. Duncan to two men who have confessed
the "for-life" slaying of Mrs. Duncan's daughter-in-law.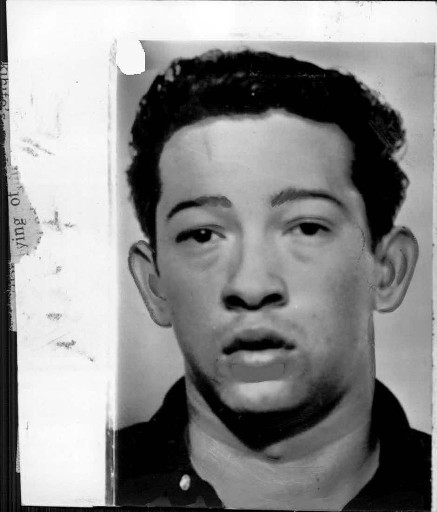 Luis Moya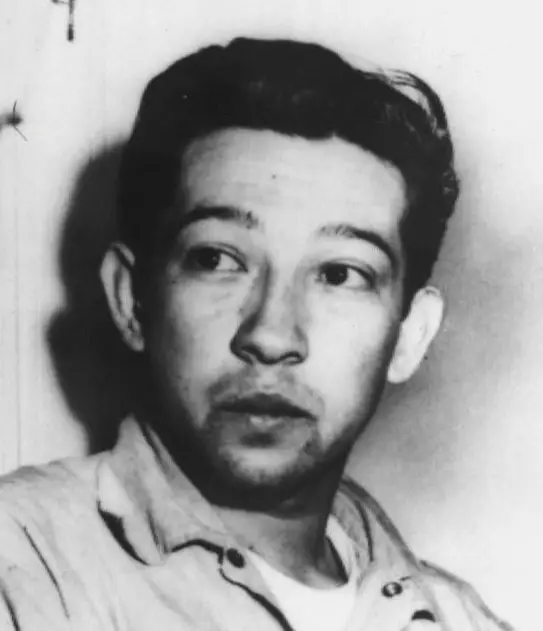 Luis Moya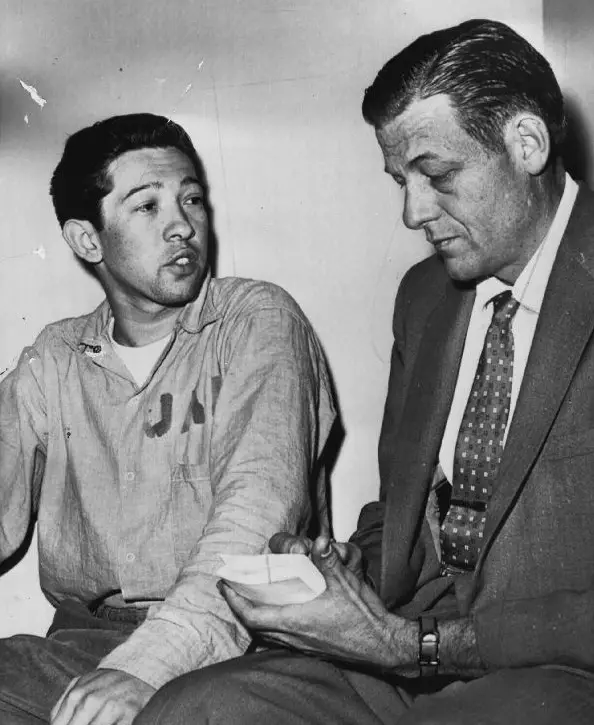 Luis Moya is shown here with sheriff's investigator Ray Higgins, right, to whom Moya
first confessed on Christmas night.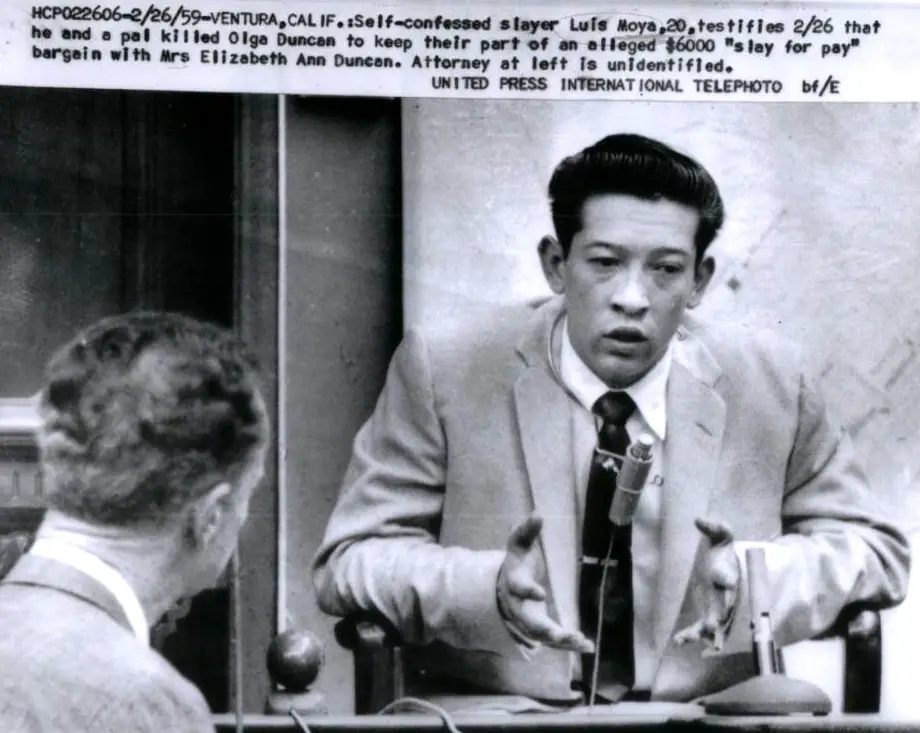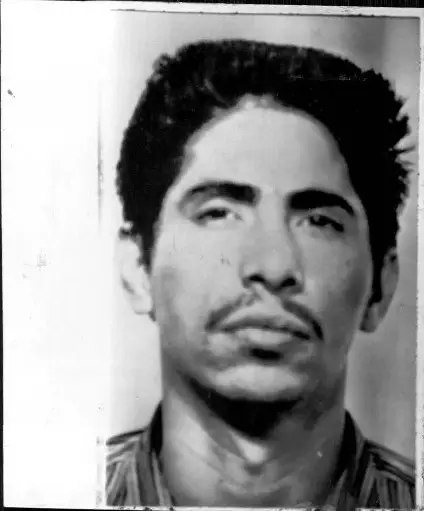 Augustine Baldonado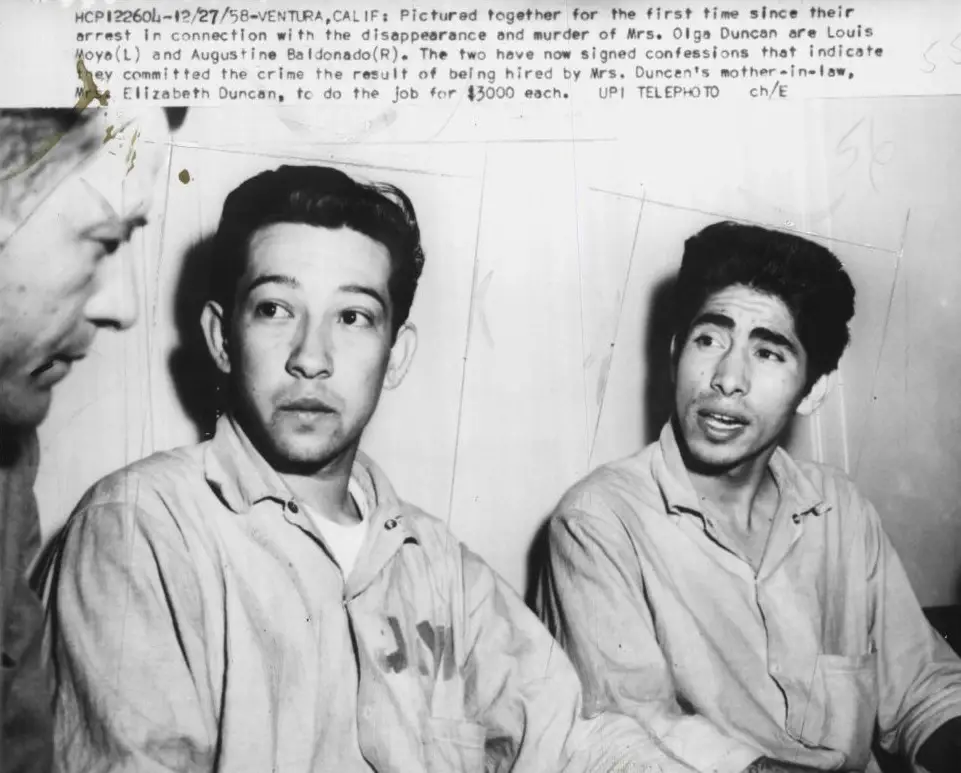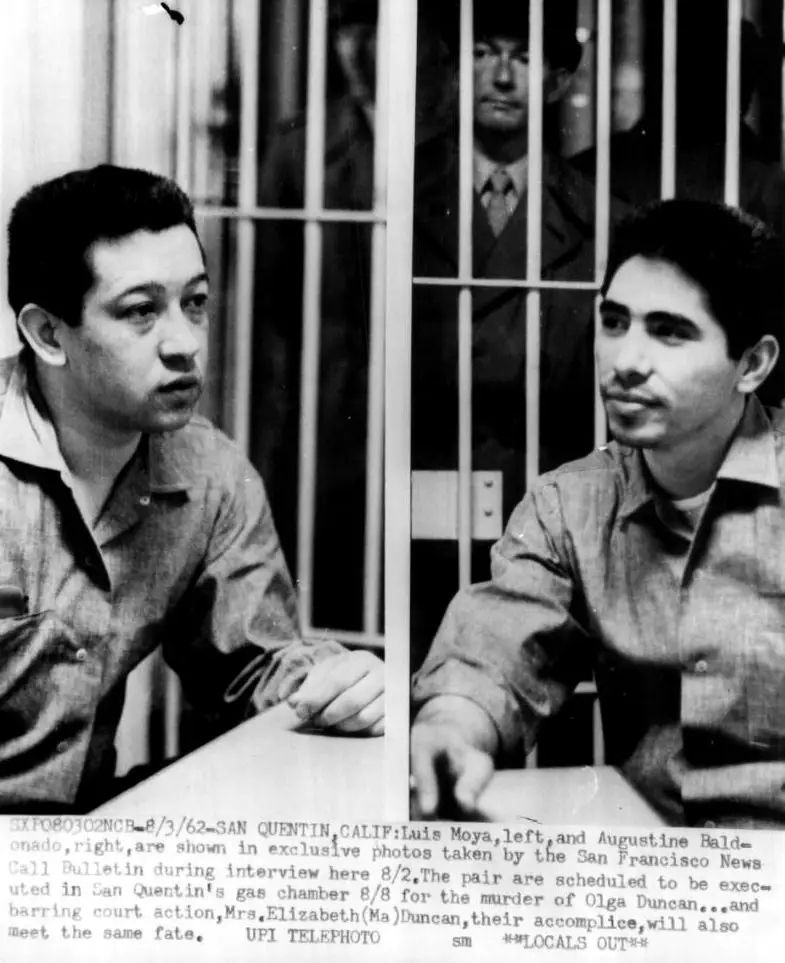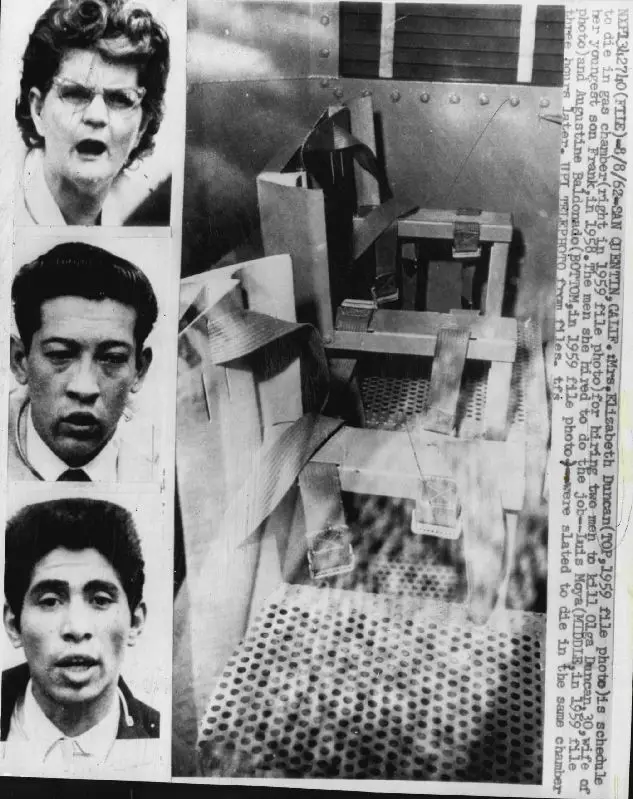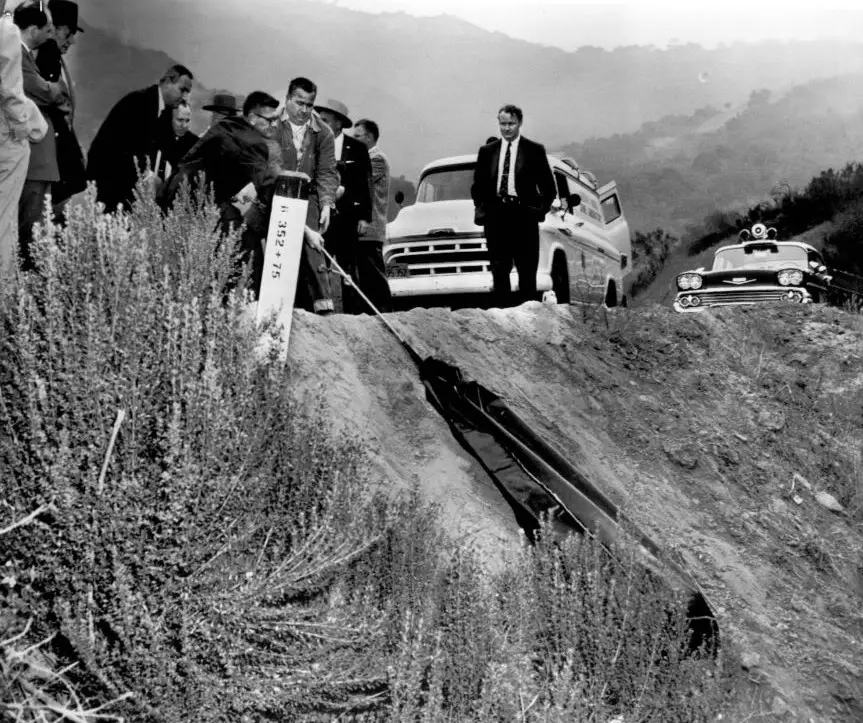 Ventura, Califonia - December 22, 1958 - Police officers haul the body of Mrs. Olga Duncan
up the side of a steep ravine in the hills near here where it was found in a shallow grave
in the hills near here yesterday.
The victim