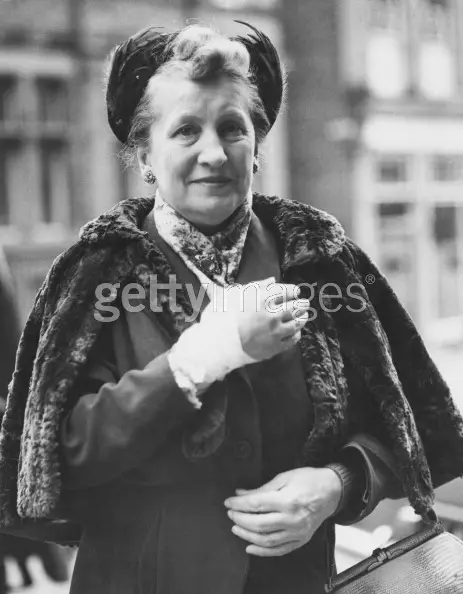 Gladys Yule arriving at the Old Bailey to give evidence in Ruth Ellis' murder trial, Mrs Yule's hand
was wounded during the fatal shooting of David Blakely in Hampstead, 29th April 1955.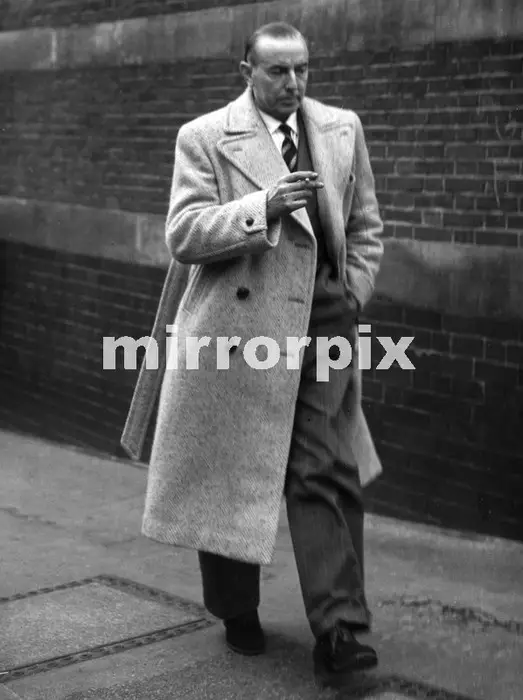 George Ellis, former husband of accused Ruth Ellis, arrives at the hearing in Hampstead, London.
28th April 1955.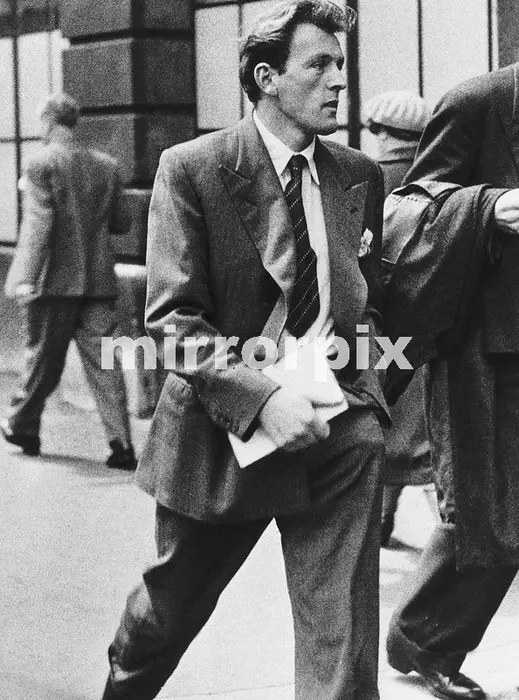 Clive Gunnell during the trial of Ruth Ellis for the murder of David Blakely.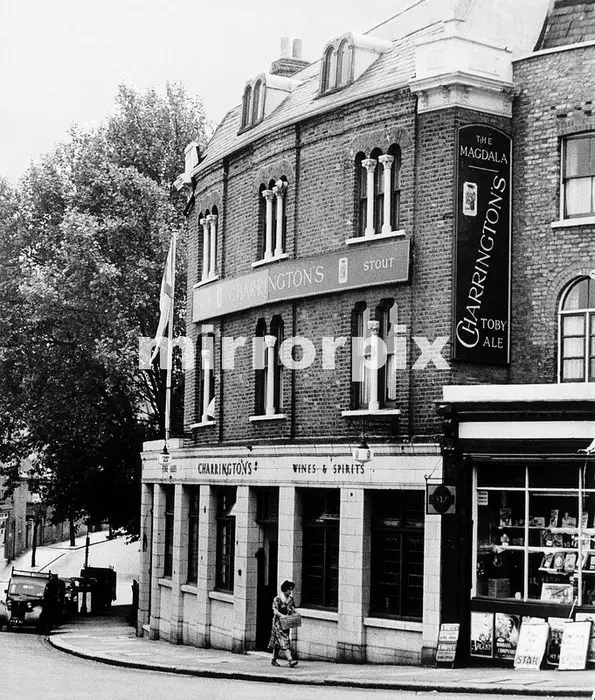 The Magdala pub in Hampstead where David Blakely was killed by his lover Ruth Ellis.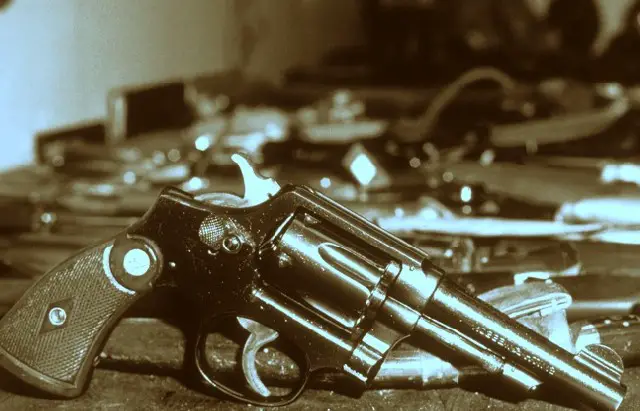 The actual .38 Smith and Wesson revolver that killed David Blakely.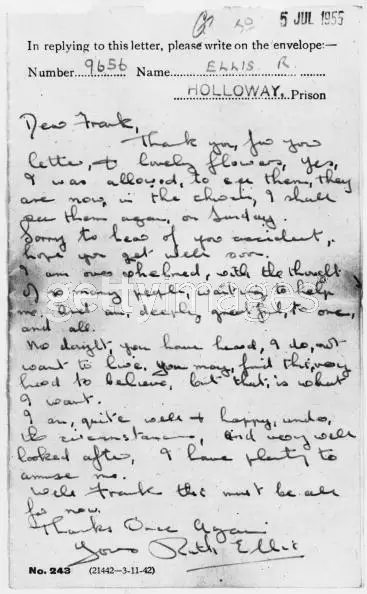 A letter from Ruth Ellis to Frank Neale, sent from Holloway Prison in London,
to thank him for a bouquet of flowers, 5th July 1955.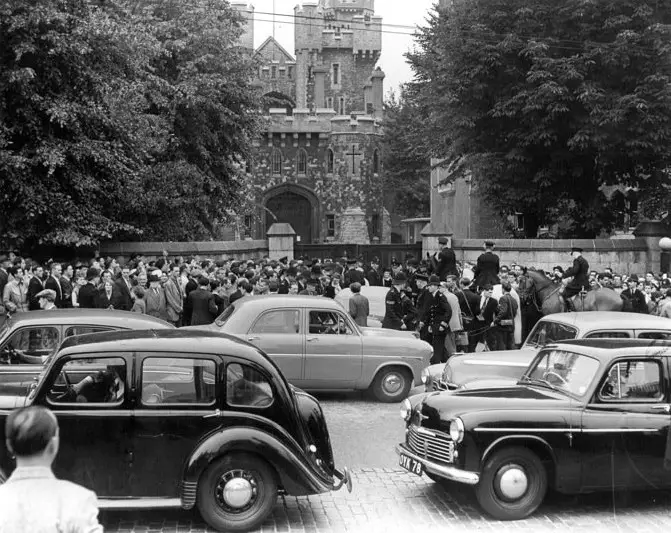 Crowds outside Holloway Prison the day before Ruth Ellisís execution.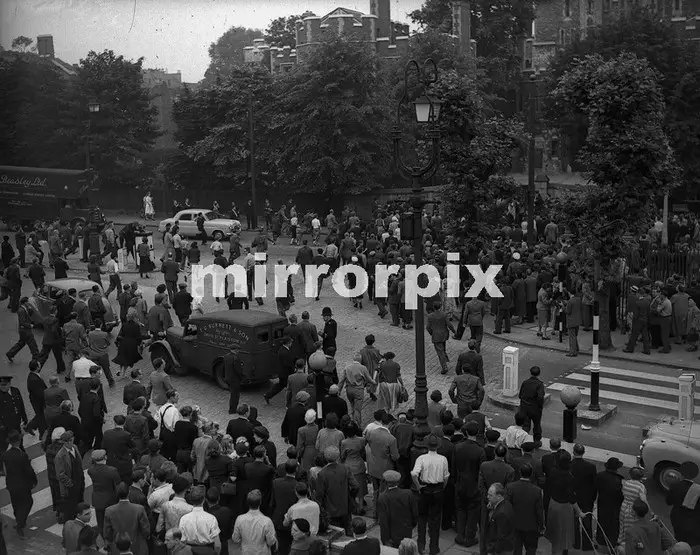 Scenes outside Holloway Gaol when Ruth Ellis was hanged.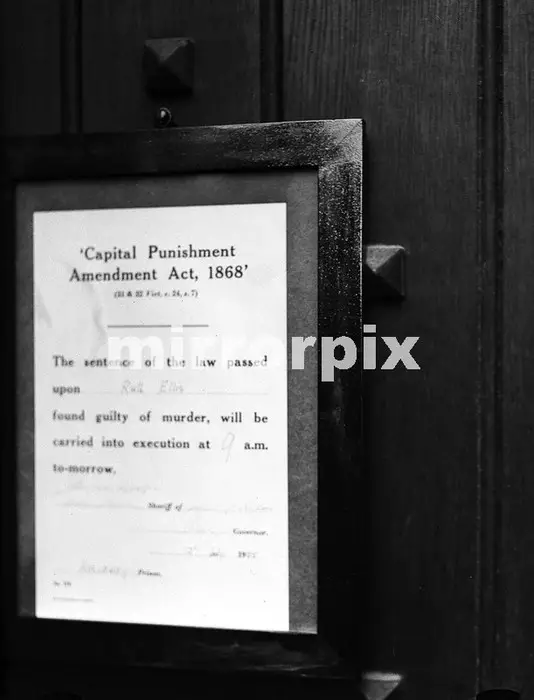 Notice of the hanging of Ruth Ellis on Prison door on the day of execution 1955.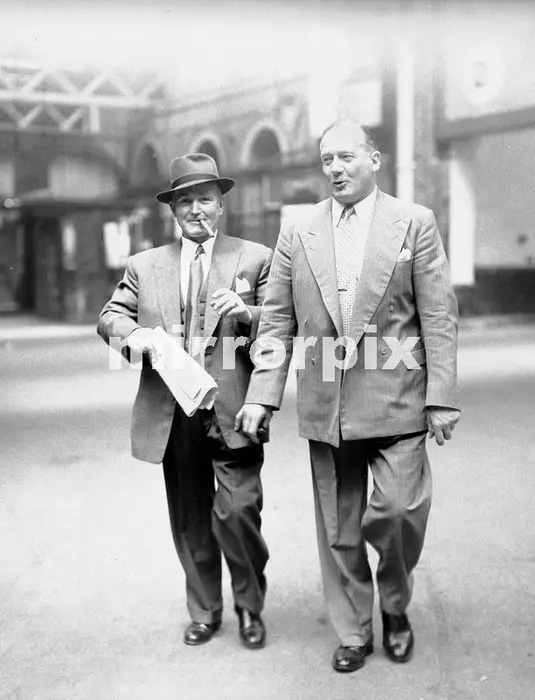 Hangman Albert Pierrepoint left seen here at Euston Station traveling home by train after
the execution of Ruth Ellis. He is accompanied by Chief Inspector Robert Fabian.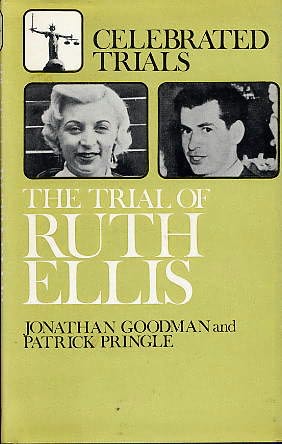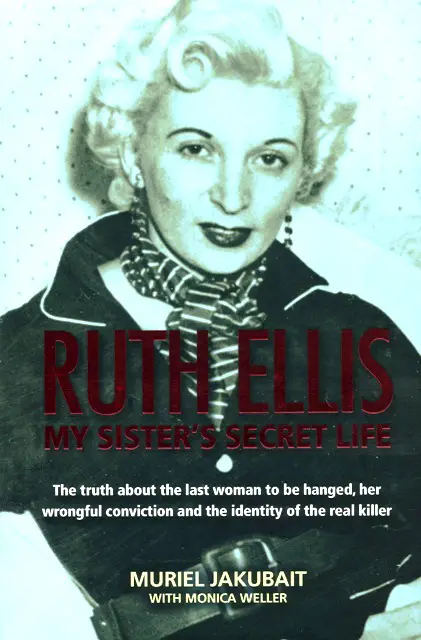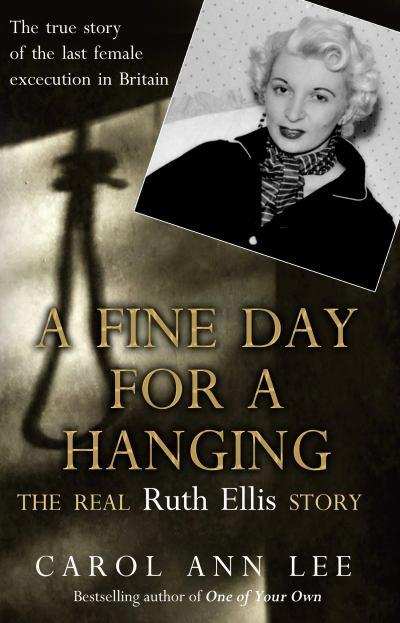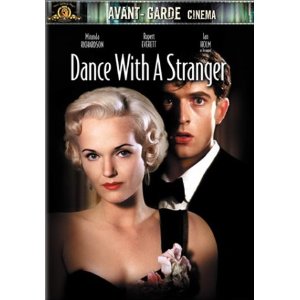 Her famous "crime passionel" was recaptured 30 years later in the film "Dance with a Stranger".