Child-killer Gets Death Penalty For 2nd Murder-her Husband
By Joseph Sjostrom - ChicagoTribune.com
October 10, 1992
Guinevere Garcia, convicted for the second time of murdering a member of her family, this time her husband of one month, became the first woman to be sentenced to death in Du Page County after a hearing Friday.
The sentence was imposed in the shooting of George Garcia in Bensenville last year. Guinevere Garcia, 33, previously had served a prison sentence for murdering her 11-month-old daughter on Aug. 8, 1977, by placing a plastic bag over the infant's head, and for setting four fires in Chicago apartment buildings.
Referring to the 1977 case before passing sentence in the latest slaying, Judge John J. Nelligan said: "One can only roughly imagine the terror of that child, held in that position by her own mother."
Noting the four arsons, the murders of her child and husband, and her failure to express remorse for any of the crimes, Nelligan said: "What more aggravating factors could there be?"
The death sentence had been sought by the prosecutors, Assistant Du Page County State`s Attorneys Kathryn Creswell and Michael Wolfe.
"Is there a shred of humanity left in Guinevere Garcia?" asked Creswell in arguments earlier in the week. "Is there a shred of humanity in a person who would kill a child, her own child . . . and then kill her husband?"
Garcia's attorney, Thomas J. Riggs, argued that she should be spared the death penalty because of her poor mental condition.
Because the murder conviction was Garcia's second, Nelligan was restricted to giving her the death penalty or natural life without parole.
The woman, formerly known as Guinevere Falakassa, was convicted of shooting George Garcia in the early morning hours of July 23, 1991, while he sat in his pickup truck outside his condominium at 920 W. Irving Park Rd., Bensenville.
At the time, she had been out of prison on the arson and murder charges for about four months.
According to evidence presented at her trial in August, she had been drinking for a good part of the day before she and a companion, John Gonzales, decided to rob Garcia. Gonzales previously pleaded guilty to attempted armed robbery and was sentenced to 7 years in prison.
A psychiatrist who interviewed Guinevere Garcia earlier this year testified during the sentencing hearing that her father abandoned the family when she was born and that her mother was an alcoholic who died in a fall from a second floor window when Garcia was 14 months old.
She was raised by her grandparents and said an uncle sexually molested her from the time she was 6 until she was a teenager, said the psychiatrist, Dr. Lyle Rossiter.
He testified that Garcia suffers from chronic depression and from borderline personality disorder to a degree that is just short of legal insanity.
However, Judge Nelligan said Friday, "Under the law, the defendant is legally responsible for her actions. No one else is at fault for her action." At the time of her daughter's death, Guinevere Garcia was 18 and on supervision for a prostitution conviction. The incident occurred just after she argued with a boyfriend.
At the time, authorities accepted her claim that the baby accidentally suffocated while playing with the plastic bag. Almost four years later to the day, she confessed to Chicago police officer George Graham and to Terry Chiganos, then a Cook County prosecutor and now a defense attorney, that she killed the child because she feared her grandparents would have her declared an unfit mother and get custody of the child.
She also was convicted of two fires in 1980 and two more in 1981, which all occurred around the anniversary of the baby's death. Three of the fires were in Chicago apartments where she was living, and one was in her grandparents' apartment in Chicago.
---
Wife Stands Trial For Man's Death
By Art Barnum - ChicagoTribune.com
August 5, 1992
Guinevere Garcia was either a 32-year-old woman who coldly planned and carried out the murder of her 60-year-old husband last summer with the help of a boyfriend, or accidentally shot him to death while protecting herself.
Those were the versions of George Garcia`s death offered by prosecutors and defense attorneys Tuesday as a jury began hearing evidence against his wife.
Garcia was shot in the front seat of his pickup truck in the parking lot of his condominium at 920 W. Irving Park Rd., Bensenville, in the early morning hours of July 23, 1991.
Guinevere Garcia had moved out the previous week after less than a month of marriage, the second time the couple had been wed.
"He was crazy about her, but she wanted nothing to do with him except get his possessions and his $15,000 insurance policy," said prosecutor Kathryn Creswell. "She took a handgun and blew a hole in his chest while they talked and showed no remorse, no tears."
But Thomas Riggs, the defense attorney, said his client will take the stand and tell "what really went on in the truck, the struggle and how she accidentally shot her husband."
George Garcia`s body was found by a passerby, and Guinevere Garcia initially claimed to have no knowledge of the incident, according to police investigators.
Later the next day, they said, she called from a Chicago tavern and said she had heard her boyfriend, John Gonzales, 28, say he had killed her husband. But after further questioning, she admitted firing the shot, according to Bensenville police.
Gonzales, who acknowledged driving Guinevere Garcia to the parking lot, has since pleaded guilty to attempted armed robbery of the victim, and has been sentenced to 7 years in the state prison. He is expected to be testify as a prosecution witness later this week.
Riggs conceded that his client initally lied to police about the circumstances of the shooting, but contended, "Many people in similar situations would have done the same thing."
---
Wife Who Killed Baby Held In Husband's Death
By Joseph Sjostrom - ChicagoTribune.com
July 26, 1991
A woman convicted of murdering her baby daughter in 1977 and later convicted of setting four fires in Chicago apartment buildings has been indicted in Du Page County in connection with the death of her husband.
Guinevere Falakassa Garcia, 32, of 3706 N. Spaulding Ave., Chicago, was charged along with John Gonzalez, 28, of 2958 W. Nelson St., Chicago, with murder following the fatal shooting of George Garcia, 60, on Tuesday in Bensenville.
The Du Page County charges were contained in an indictment returned by the grand jury on Wednesday and made available on Thursday.
Guinevere Garcia and Gonzalez were being held in the Du Page County Jail in Wheaton.
Garcia was also charged with unlawful possession of a firearm by a felon. That charge is based on an Illinois law that prohibits people convicted of a felony from possessing a firearm.
Garcia told police in 1977 that her 11-month-old daughter, Sara Swan, had accidentally suffocated on a plastic clothing bag. Fire Department paramedics took the girl to Ravenswood Hospital, where doctors tried to revive her but failed, according to accounts given by authorities at the time.
However, in 1981 Garcia was charged with the murder of the infant and also with four counts of arson for setting fires in three Northwest Side Chicago apartment buildings. Two of those fires occurred in the building where she lived in the month following her baby`s death; the other two fires were in buildings where she lived near the time of the third and fourth anniversaries of the death.
In 1981, Garcia told police investigating the arsons that she could lead them to the grave of a prostitute who had been killed by her pimp, according to authorities. She took police to a cemetery plot in the southwest suburbs, but when investigators checked cemetery records, they discovered that the plot was occupied by Garcia`s deceased daughter. Following an investigation, she admitted killing her daughter and setting the fires. She pleaded guilty in 1982 in Cook County Circuit Court, was sentenced to 20 years in prison, and was released on parole in March.
It is not known when she married George Garcia, said Bensenville Police Chief Michael Toomey. Toomey said they had not been living together recently. On Tuesday, Guinevere Garcia and Gonzalez encountered George Garcia in the parking lot of the apartment building where he lived at 920 W. Irving Park Rd., Bensenville, and Guinevere Garcia used Gonzalez`s handgun to shoot her husband, Toomey said.
Toomey said the shooting appeared to be financially motivated, but he said police have not determined exactly how Garcia expected to benefit from the death.
Toomey said investigators interviewed Garcia and Gonzalez Tuesday in the Bensenville police station. Then later Tuesday, Garcia called police from a tavern at Kedzie Avenue and Grace Street in Chicago and implied she could implicate Gonzalez in the shooting, Toomey said.
Officers picked up Garcia and Gonzalez at the tavern and brought them to the Bensenville police station, where they were questioned and then charged in the shooting.
---
SEX: F RACE: H TYPE: T MOTIVE: PC-domestic
MO: Killed her daughter (1977) and elderly husband (1991).
DISPOSITION: 20 years on guilty plea to daughter's death, 1982 (paroled 1991); condemned, 1992 (commuted to life).
---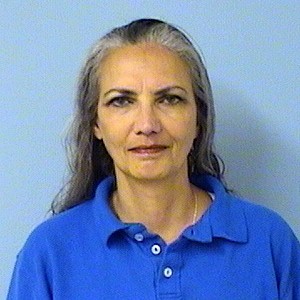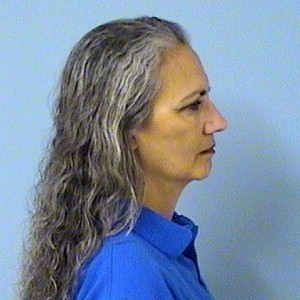 Guinevere Falakassa Garcia