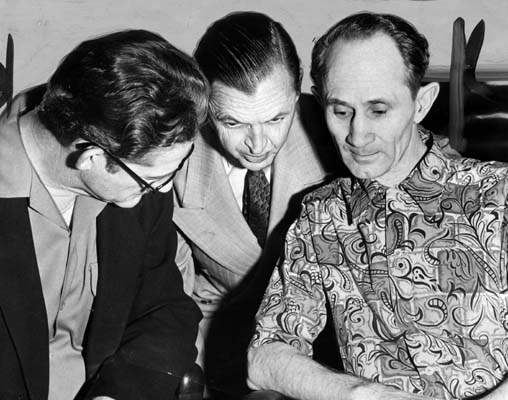 Jack Santo, left, and Emmett Perkins, right, co-defendants with Barbara Graham
at the Monohan murder trial, confer with their attorney, S. Ward Sullivan.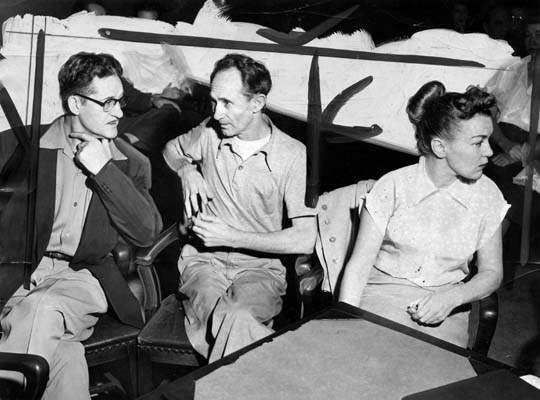 Photo of Jack Santo (left), Emmett Perkins and Barbara Graham. Sentenced to death in the Monohan
murder, Santo and Perkins tried to saw their way out of jail but was foiled in their escape try. As the
trial went on, Barbara Graham (right) tried vainly to disassociate herself from her co-defendants.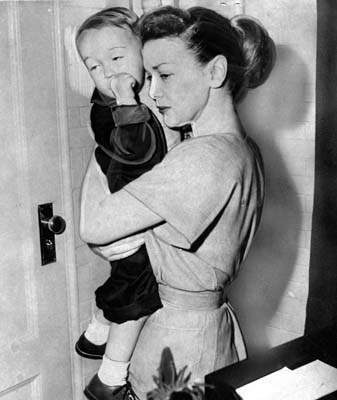 Convicted murderess Barbara Graham chokes back tears and hugs her 20-month old son, Tommy,
as she says good-by to him before being taken to San Quentin prison where she must die in
the gas chamber for the murder of Mabel Monohan.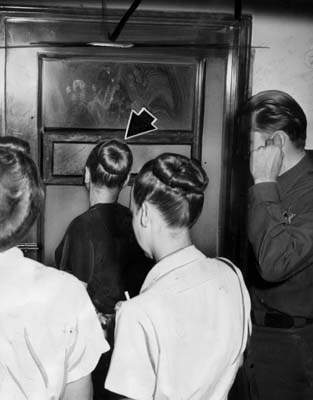 Barbara Graham (arrow) is seen talking to Jack Santo and Emmett Perkins who are
on the other side of the jailhouse door. No faces can be seen, just voices heard.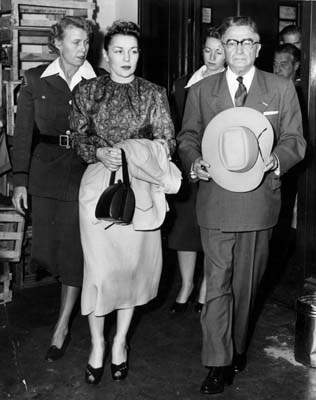 Photo of Barbara Graham being escorted by Sheriff's. From left to right: Deputy Sheriff Gladys
Culler, Barbara Graham, Deputy Sheriff Jewell Sloan (in rear) and Sheriff Eugene Biscailuz.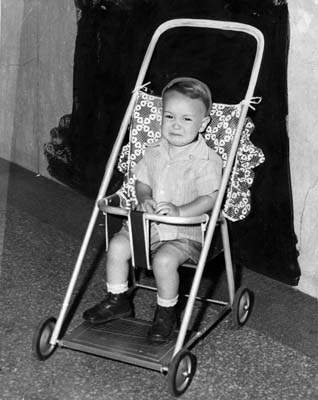 Photo of Tommy Graham sitting in his stroller. He is the son of Barbara Graham
in the Monohan murder trial.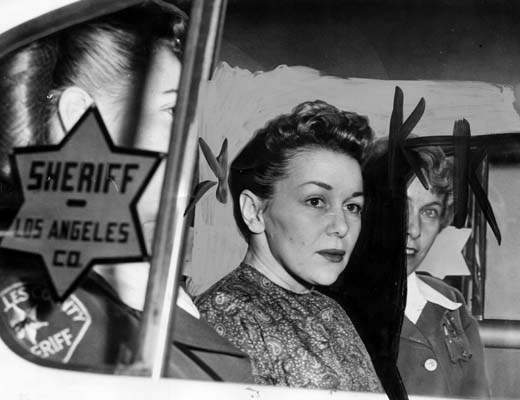 Police matron and other guards accompany Barbara Graham (left) on trip to San Quentin.
Graham's execution to held soon.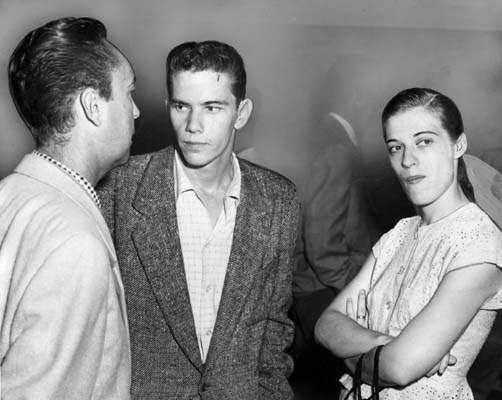 Here are two of three defense witnesses who have been subpenaed to testify in the Monohan murder
trial and upon whom Barbara Graham depends on to support her statement that "I was having a fight
with my husband" at the time Mrs. Monohan was slain. At left is her husband, Henry L. Graham.
In center is William Croft, a former neighbor who claims he heard the fight. Right: Mrs. Croft.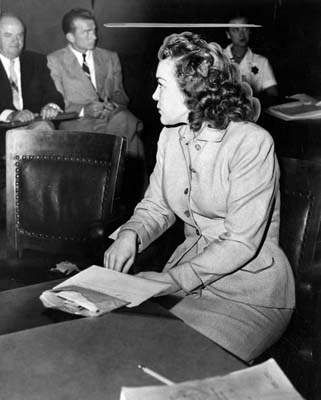 Photo of Barbara Graham sitting at the table in the courtroom.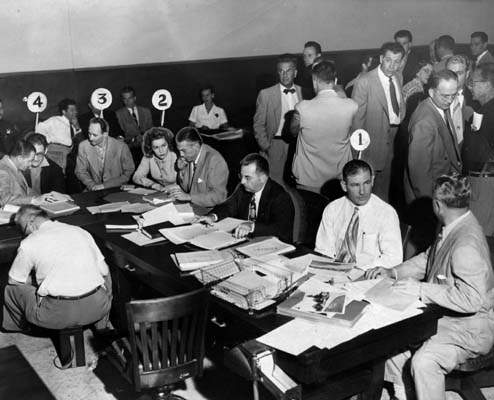 Sitting only a few seats from each other, (1) John True, the State's star witness, and three
defendants (2) Barbara Graham, (3) Emmett Perkins and (4) Jack Santo are shown at the
Monohan murder trial. John True took the witness stand yesterday and gave an eye-witness
account of the brutal slaying.