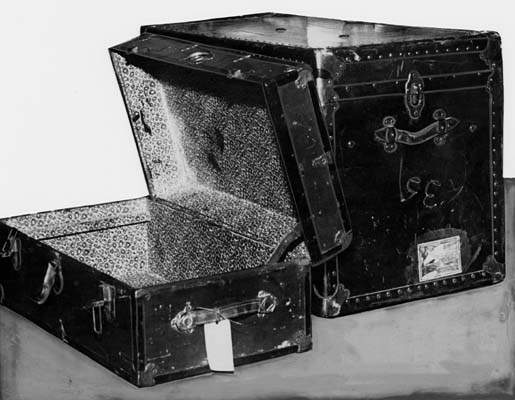 Photograph of the two black trunks that held the dismembered parts of Winnie Ruth Judd's victims.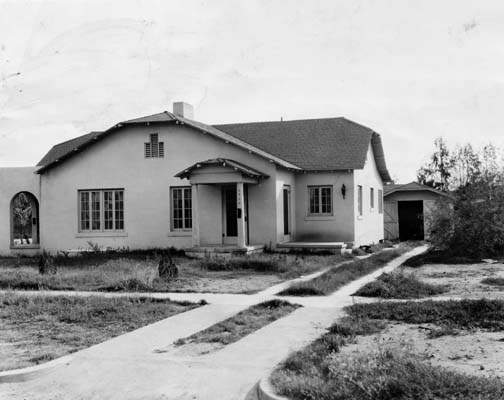 Photograph of the house where Samuelson and LeRoi were murdered by Winnie Ruth Judd.
The victims lived with Judd in this cottage in Phoenix, Arizona.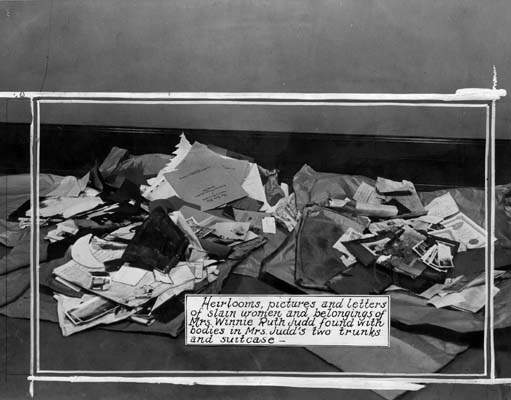 Heirlooms, pictures, and letters belonging to the slain women and their murderer, Winnie Ruth Judd,
were found in the two trunks and suitcase. Judd had put the two bodies and their belongings into
these trunks, and attempted to ship them to California. Many of the articles were bloodstained.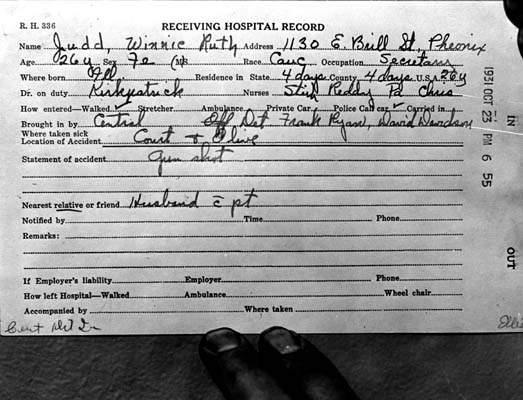 Photo of the receiving hospital record paperwork filed for Winnie Ruth Judd, admitted for the
self-inflicted gunshot wound to her hand. Paperwork dated October 23, 1931.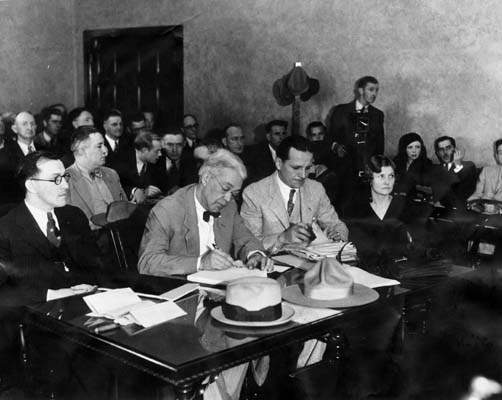 Courtroom scene shot at the beginning of the Winnie Ruth Judd murder trial. At the counsel table,
left to right: Herman Lewkowitz, Paul Schenck, and Joe Zaversack, attorneys for Mrs. Judd,
and Judd at far right.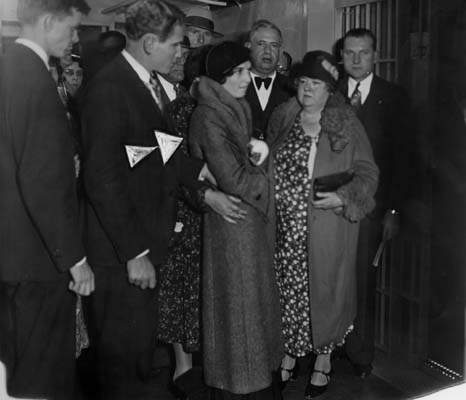 Winnie Ruth Judd enters the elevator on the 13th floor of the Hall of Justice on her way from a jail
hospital ward to court for arraignment on a fugitive warrant. She is surrounded by relatives,
attorneys, and officers. Her brother, Burton McKinnell, is shown with his hand on her arm, while
a policewoman holds an arm about her. Caroline Judd, her sister-in-law, is at right.
Winnie's outfit was given to her by Caroline Judd.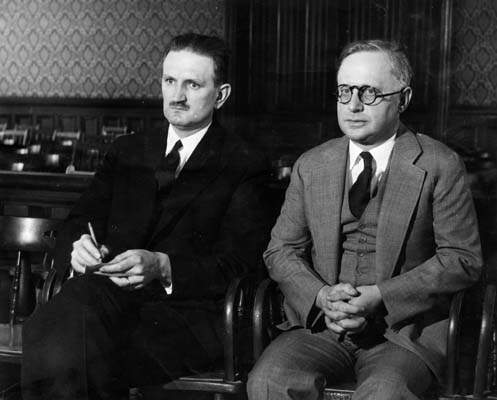 Psychiatrists at the Winnie Ruth Judd sanity trial. Pictured are Dr. Joseph Cotton of San
Francisco (left), and Dr. Paul Bowers of Los Angeles. An Associated Press photo.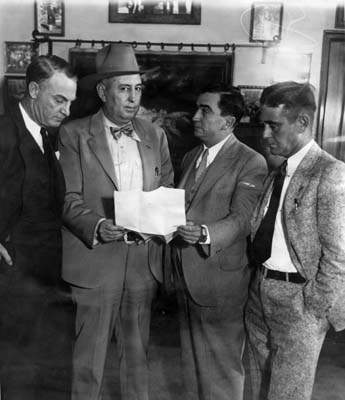 Sheriff J. J. McFadden of Phoenix serves Undersheriff Eugene Biscailuz of Los Angeles with extradition
papers to take Winnie Ruth Judd to Arizona for trial. Also pictured are Chief Deputy Sheriff Frank
Dewar of Los Angeles at left, and County Attorney Lloyd Andrews of Phoenix at right.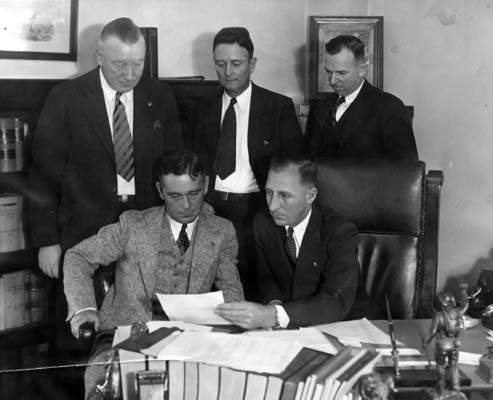 Conference on Habeas Corpus Writ in the Winnie Ruth Judd case. Seated left to right, Lloyd Andrews,
District Attorney in Arizona, and District Attorney Buron Fitts. At rear, Joseph Taylor, Harry Johnson,
and David Davidson.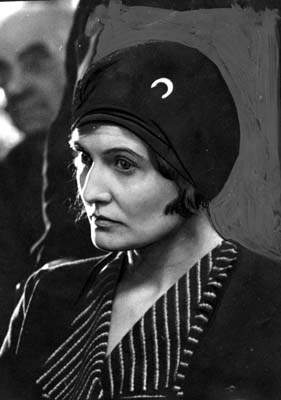 Close-up of Winnie Ruth Judd, wearing a cap, probably in the courtroom.