Diana Lumbrera (1976-1990) systematically suffocated 6 of her own children in Fort Worth, Texas. She would consistently rush each child (already dead) to the hospital, saying they had stopped breathing, and then blame medical staff for not resuscitating the child.
The case prompted a nationwide concern for the problem of "crib death", but hospital officials eventually became suspicious, and she was tried and convicted, receiving three life sentences.
---
Diane Lumbrera -- Lubbock, Texas, 1976-90
Lumbrera's six children and a niece left in her care died over a 14-year period. She told authorities a former mother-in-law had put a curse on her so that all of her children would die young. But in 1990, at age 33, she was convicted in Kansas for the suffocation death there of her 4-month-old son. She then pleaded no contest in Texas to killing an infant son and was given another life sentence.
---
Lumbrera, Diana
A Texas native, Diana Lumbrera was seventeen years old when she married Lionel Garza in 1974. Their marriage was troubled almost from the start, but the quarreling Garzas made up frequently enough to produce three children in as many years. Daughter Melissa was born in 1975, Joanna in 1976, and their first son, Jose Lionel. in 1977.
Unfortunately, while Diana was adept at bearing children, she had no luck at keeping them alive. Joanna was the first to die, barely three months old when Diana brought her lifeless body to the community hospital in Bovina, Texas.
According to Diana, the baby had experienced convulsions before she suddenly stopped breathing, and a pathologists report blamed Joannas death on strangulation due to asphyxiation due to convulsive disorder. Under the circumstances, no autopsy was required. Jose was two months old when Diana brought him into the Bovina emergency room, on February 10, 1978.
The baby had suddenly gone into convulsions and stopped breathing, she told physicians, but he was still alive when they reached the hospital. Resuscitation was successful, but doctors could find no apparent cause for the convulsions, and they sent Jose off to Lubbocks pediatric intensive care unit for observation. The babys condition was listed as stable by February 13, when a 1:00 A,M, alarm brought a nurse to his room, in time to see Diana retreating from the crib.
Jose seemed well enough that afternoon, when Diana phoned her husband to tell him the infant was dying. Her prophecy came true shortly after 6:30 P.M., when a nurse saw Diana run from the babys room in tears; investigating, she found Jose cyanotic, and thirty minutes of CPR failed to revive him. Less than eight months later, on October 2, Diana walked into the Bovina emergency room with daughter Melissa in her arms.
The three-year-old was dead on arrival, Diana relating the familiar tale of unexplained convulsions followed by rapid death. An Amarillo pathologist's report ascribed Melissas death to asphyxia due to aspiration of stomach contents, and the case was closed. Diana divorced her husband in 1979, but she was seldom with-out male companionship.
Over the next seven years, beginning with daughter Melinda in 1980, she would bear three more children out of wedlock, each with a different father. None would live to see the inside of a kindergarten classroom, and even the children of Dianas relatives were not entirely safe.
On October 8, 1980, Diana went for a drive with six-week-old Ericka Aleman, the daughter of a cousin. Thirty minutes after setting out, they wound up at the local emergency room, Ericka already dead when Diana spilled out her now-familiar story of lethal convulsions. Incredibly, despite Lumbreras four-year record of domestic tragedy, physicians saw no reason to suspect her of harming the child. Daughter Melinda never made it as far as the hospital.
On August 17, 1982, the two-year-old was pronounced dead at her mothers home, the cause officially listed as acute heart failure due to increased taxation on a case of congenital heart disease. Once again, if physicians suspected foul play, they kept their doubts to themselves. Fifteen months later, Diana bore another son, named Daniel.
On March 25, 1984, he was treated by physicians for an ear infection, with no apparent complications. Three days later he was back in the emergency room, dead on arrival, with the cause listed as septicemia--a fatal blood infection. Curiously, blood tests from his prior visit showed no evidence of septicemia, but the anomaly was dismissed as inexplicable. In 1985, Diana pulled up stakes and moved to Garden City, Kansas. Impregnated by yet another boyfriend soon after her arrival, she delivered her third son, Jose Antonio, on February 21, 1986.
The hardiest Lumbrera child, he managed to survive four years and three months in his mothers care, but Joses time ran out in the spring of 1990. He was already dead when Diana carried him into a hospital emergency room on May 1 ... but this time her luck, like Joses, had run out. The day before Joses death, Diana had taken him to a local physician, citing her usual complaint of mysterious convulsions.
The doctor could find no logical cause, but he wrote a prescription for antibiotics, which Diana never bothered to fill. In retrospect, authorities would say that this, like many other doctors visits through the years, had been deliberately staged to lay the groundwork for a subsequent fatal attack. This time around, hospital staffers called the police, and Detective James Hawkins questioned Diana at length, compiling a list of her previous children, along with the places and dates of their deaths.
In Texas, authorities from Palmer, Lubbock, and Castro Counties launched new investigations, discovering that each of Dianas children had been insured for amounts between $3,000 and $5,000. (In Melissas case a second insurance policy was purchased one day before she died.) Diana was the only person who observed the various convulsive episodes, and--with the exception of Jose Lionel--all were beyond help when Diana sought medical care. Kansas authorities were first off the mark with a murder indictment, in Jose Antonios death.
In July 1990, a Palmer County, Texas, grand jury indicted Diana for first-degree murder in the cases of Joanna, Melinda, and Melissa. Lubbock County weighed in with charges stemming from Jose Lionels death, and Castro County indicted Diana for Ericka Alemans slaying on September 10. Dianas murder trial in Garden City opened two weeks later, with any reference to the Texas killings barred.
Dianas employer and an officer from her credit union were called to describe how she used false tales of misfortune--including a bout with leukemia for Jose and her own fathers death in a nonexistent car wreck--to secure $850 in sympathy loans from the credit union. Prosecutors also noted that Jose Antonio was insured for $5,000 when he died, and Dr. Eva Vachel blamed the childs death on deliberate suffocation.
Dr. William Eckert appeared for the defense, blaming Joses death on a massive viral infection. According to Eckert, Joses heart, lungs, and liver were normal, revealing no evidence of murder. Prosecutors countered by noting that Eckert had never examined said organs, since they were removed during autopsy and never replaced in the corpse.
Convicted of murder after less than an hours deliberation. Diana was sentenced to life imprisonment, with a minimum of fifteen years inside before parole. A few weeks later, Texas Rangers flew Diana back to Palmer County, where she faced three counts of murder, with a possible death sentence under a new serial-murder statute.
In the interest of self-preservation, Diana pled guilty to Melissas murder, while charges were dropped in the cases of Melinda and Joanna. Lubbock County was next in line, handing down a third life sentence after Diana pled no contest--with no technical admission of guilt--to her first sons death. Castro County, in turn, waived prosecution on outstanding charges to save an estimated $50.000 in court costs.
By June 1991, Diana was back in Kansas, officially beginning to serve her time.
Michael Newton - An Encyclopedia of Modern Serial Killers - Hunting Humans
---
Mother Accused After 6 Children Die in 14 Years
She is convicted of smothering one and charged in the deaths of four others. All were under age 5. Friends and family cite witchcraft
By Chip Brown - Los Angeles Times
January 6, 1991
BOVINA, Tex. — One by one, Diana Lumbrera buried each of her six children, weeping and fainting as the tiny bodies were lowered into the ground, begging on her knees for her little ones to come back.
Each of the children died before his or her 5th birthday, and doctors ascribed each death to natural causes. Diana Lumbrera knew better than that; she had been cursed by her former mother-in-law, she said.
But now, authorities say the children's deaths were neither natural nor supernatural. They say that Diana Lumbrera, 32, killed her offspring.
She has been convicted of killing one 4-year-old son; she faces charges that she killed three daughters, a son and the daughter of a cousin; authorities are investigating the death of another son.
Still, her friends and family insist that a terrible mistake is being made.
"She was a loving mother and she took care of those children," said her aunt, Elodia Flores. "She worked hard every day and made those children No. 1. in her life. I just don't believe she killed those children."
Joanna Garza, age 3 months, died Nov. 30, 1976. The cause of death: "strangulation due to asphyxiation due to convulsive disorder."
Jose Lionel Garza, 2 1/2 months, died Feb. 13, 1978. The cause of death is listed as undetermined.
Melissa Garza, 3, died Oct. 2, 1978, The cause: "asphyxia due to aspiration of stomach contents."
Erica Aleman, Lumbrera's 6-week-old cousin, died Oct. 8, 1980. Medical records are missing.
Melinda Ann Garza, 2, died Aug. 17, 1982. The cause is listed as "heart failure due to increased taxation on a case of congenital heart disease."
Christopher Daniel Lumbrera, 5 1/2 months, died March 28, 1984, of what doctors said was septicemia--a fatal infection of the blood.
Jose Antonio Lumbrera, 4, died May 1, 1990. The cause of death was listed as "asphyxia due to smothering."
For 14 years, as Lumbrera's children died one after another, law enforcement authorities in Texas suspected nothing. The death certificates gave them no reason to be suspicious.
Then authorities in Garden City, Kan., where Lumbrera had moved, were handed a murder case. Doctors there attributed Jose Antonio's death to smothering, and a jury agreed in October, taking just three hours to convict Lumbrera of murder. She was sentenced to life in prison.
The Kansas charges prompted a massive investigation into the other deaths, resulting in the five murder indictments in three West Texas counties.
"A death certificate may say death due to heart failure. Everyone who dies suffers from heart failure," said Parmer County Dist. Atty. Johnny Actkinson, who will prosecute Lumbrera in an upcoming trial.
"The question is, what caused the heart failure?"
Actkinson says there was no cover-up; instead, he suggested that those who issued the death reports probably did not want to think the worst.
"Those kids' deaths were such a horrible state of affairs that no one considered a mother would murder her own children. So the doctors look for another way to explain it. I am not being critical. It's just human nature."
Lionel Garza, Lumbrera's second husband and father of four of the dead children, says he was shocked by her conviction in Jose Antonio's death.
"All my life I lived thinking my kids died of natural causes. Now all the doors of question are open and the pain is rushing back in," he said.
Still, Garza--who filed for divorce from Lumbrera in 1980, two years after their third child's death--apparently harbored suspicions about his wife, according to authorities acquainted with his grand jury testimony.
"Lionel was suspicious of Diana after the third death," said Bovina Police Chief Gary Coleman. "Especially since he said he was playing with the child (Melissa Garza) early that morning before going to work.
"He said the child was healthy and he didn't detect anything wrong. Thirty minutes after he arrives at work, he's called and told the child has died."
Garza said the allegations against his wife "gave me a lot of anger. But now I just want the truth. I want to know if she killed my babies."
Virginia Bribiesca, Lumbrera's sister, says she was there when Garza's mother cursed her, telling Lumbrera her children would die at their mother's hands. "I heard the woman say it," she said.
Garza denies that it ever happened. His wife "never said anything to me about the children being cursed by my mother," he said.
Parmer County Deputy Sheriff Richard Bonham, who helped lead the investigation into the deaths of Lumbrera's children in Texas, says the witchcraft argument is irrelevant: "In our investigation, that holds no water for defense of what she has done."
But those who know Lumbrera--a frail former meatpacker--say there is no doubt that she believes in the supernatural.
Maria Antillon, a close friend, said the defendant is high-strung, emotional and frequently talks about her fervent belief in spiritual healers and "curanderos" -- witchcraft doctors prevalent in Latino culture who have the power to bless or curse a person's life.
"She told me several times about witchcraft and things she believed in like curses and things like that," Antillon said. "She used to tell me that she felt her mother-in-law had cursed her. She said if you believe in the curanderos they will get to you. If you don't, they won't."
Antillon is one of Lumbrera's defenders.
"Diana went to church every Sunday when she lived here," she said. "Everybody liked her. She wasn't the type of person that would get in trouble with a neighbor. I never heard that she had gotten into an argument with someone else. And she loved her kids."
Her aunt, Elva Hernandez, notes that Lumbrera suffered from polio when she was a child. "Diana was often sick when she was young. How can they just disregard that the kids could have died because of sickness?"
Other friends and family members are suspicious of authorities' motives in pressing the case. Robert Olvera, 33, Lumbrera's cousin, says the police have actively pursued the case because the defendant is Latino.
"You think this would happen to a Diana if she was white? No way. Absolutely not," Olvera said.
"The police are just looking for publicity, if you ask me," he said. "That is the only way you can explain all this coming out so many years later. The doctors ruled the children died of natural causes."
Bribiesca fears that the Kansas conviction will doom her sister in Texas.
"She didn't get a fair trial" in Garden City, said Bribiesca, who resides in Kansas. "Before this, I think she could have gotten one in Texas, but not now. Not after this. They're going to think she killed all her kids. But Diana's not going to give up, I'll tell you that."
In late January, Lumbrera faces trial on murder charges in Parmer County in the deaths of Joanna, Melissa and Melinda; the grand jury said she smothered the three children to collect $15,000 in life insurance benefits.
She also faces separate trials in Lubbock and Bailey counties in the deaths of Jose Lionel and Erica Aleman. An investigation into the death of Christopher Lumbrera continues. If she is convicted in any case, she could face either life in prison or the death penalty, administered by lethal injection.
Gordon Green, Lumbrera's lawyer, would not allow her to be interviewed.
"It's not an everyday case," said Green, refusing to comment further.
Lumbrera is being held in the Parmer County Jail on $300,000 bond. Fifteen miles away, at the Bovina Cemetery, elaborate headstones stand over the graves of five of Lumbrera's children.
Each bears the same epitaph: "Darling, we miss thee."
---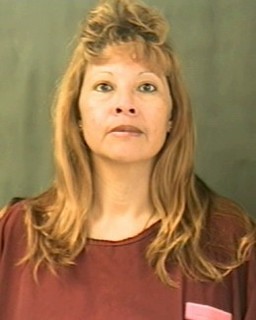 Diana Lumbrera