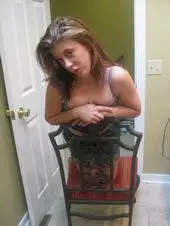 Taylor Marks
(MySpace.com)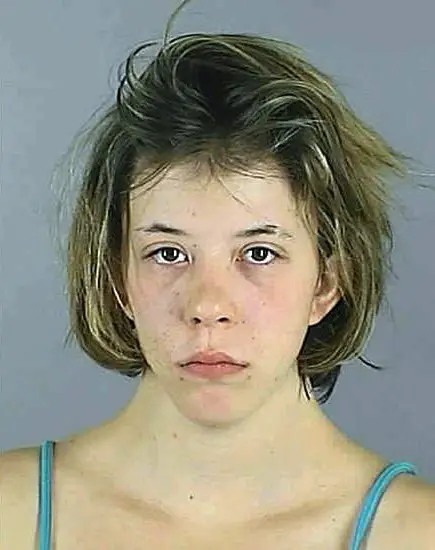 Taylor Marks mug shot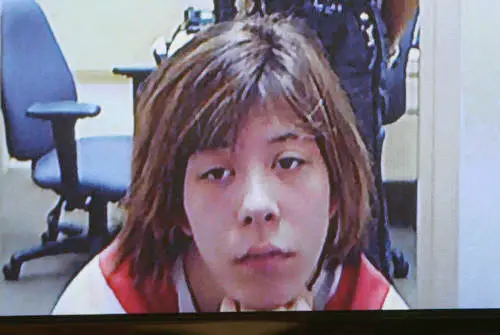 Taylor Marks, 20, charged with the aggravated murder of her mother, Kristie Marks,
during her video arraignment at the Summit County Courthouse.
(Karen Schiely/Akron Beacon Journal)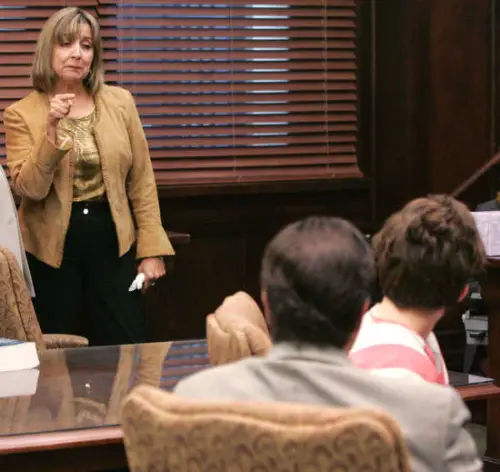 Family friend Aline McMahon (rear) delivers a victim impact statement to defendant Taylor Marks
(foreground), after Marks plead guilty in the murder for hire killing of her mother Kristie Marks
in Summit County Common Pleas Court.
(Mike Cardew/Akron Beacon Journal)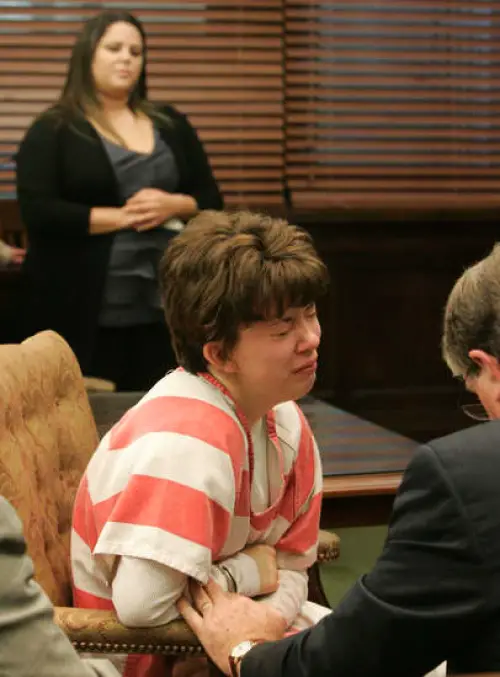 Gail McEnteer, best friend and business partner of murder victim Kristie Marks, confronts Taylor
Marks during her impact statement. Marks plead guilty in the murder for hire killing of her
mother Kristie Marks in Summit County Common Pleas Court.
(Mike Cardew/Akron Beacon Journal)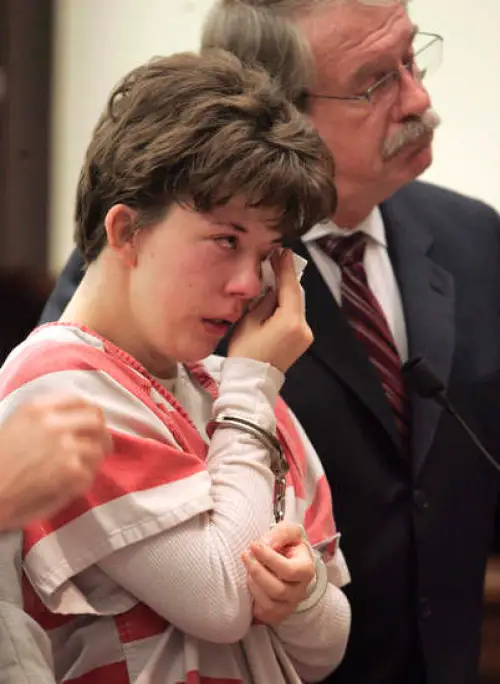 Taylor Marks wipes away her tears after pleading guilty in the murder for hire killing of her mother
Kristie Marks as she stands next to attorney Lawrence Whitney in Summit County Common Pleas
Court. Marks plead guilty under a plea agreement that removed the death penalty and gave
her a sentence of life without parole.
(Mike Cardew/Akron Beacon Journal)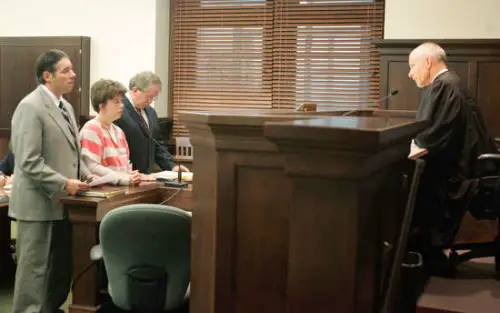 Defense attorney Joe Gorman (left) stands next to defendant Taylor Marks, and attorney Lawrence
Whitney while Summit County Common Pleas Judge Tom Parker explains the rights Marks is giving
up by pleading guilty in the murder for hire killing of her mother Kristie Marks on Wednesday in
Akron. Marks plead guilty under a plea agreement that removed the death penalty and gave her
a sentence of life without parole.
(Mike Cardew/Akron Beacon Journal)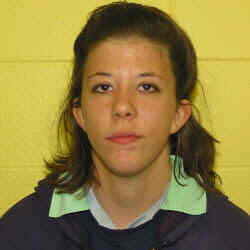 Taylor Marks
(Ohio Department of Corrections)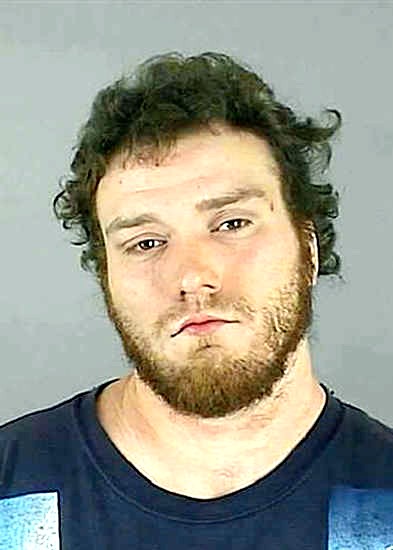 Taylor's boyfriend Brian Smith helped her plot the hit for weeks.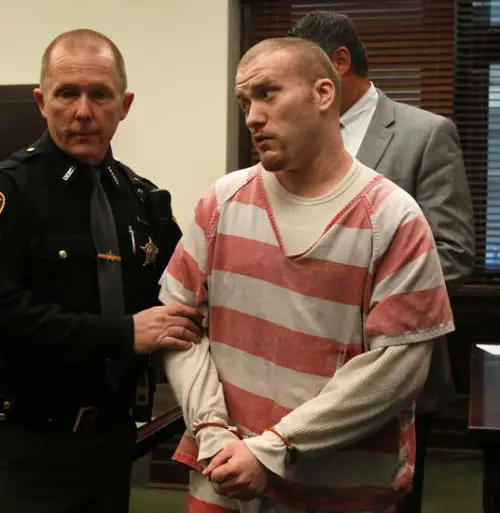 Summit County Sheriff deputy Chuck Bowen (left) leads Brian Scott Smith, the final defendant
in the murder-for-hire case involving the 2009 slaying of Kristie Marks, from the court room
after being sentenced to life in prison without the possibility of parole by Summit County
Common Pleas Judge Tom Parker on April 4, 2011.
(Paul Tople/Akron Beacon Journal)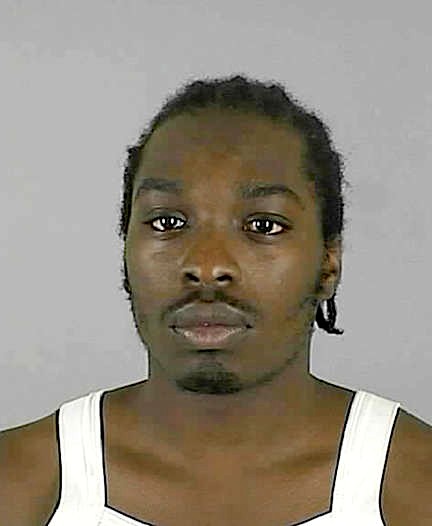 Troy A. Purdie II: Accused of stabbing Kristie Marks for a $5,000 payday.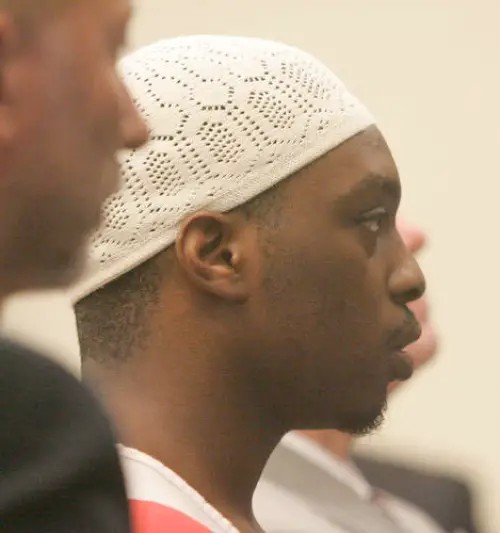 Troy A. Purdie II, 19, pleads guilty to the murder of Kristie Marks before Judge Tom Parker
in the Summit County Courthouse Tuesday, Aug. 24, 2010. Purdie agreed to a plea deal
of life in prison without the possibility of parole.
(Karen Schiely/Akron Beacon Journal)
The victim