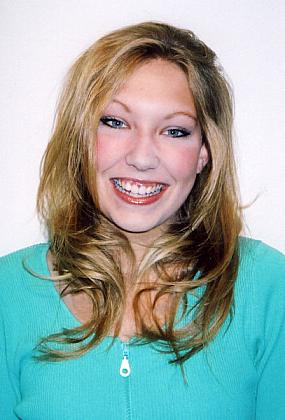 Rachael Mullenix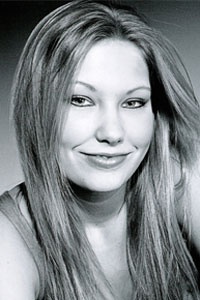 Rachael Mullenix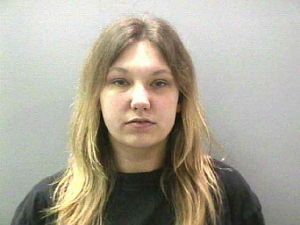 Rachael Mullenix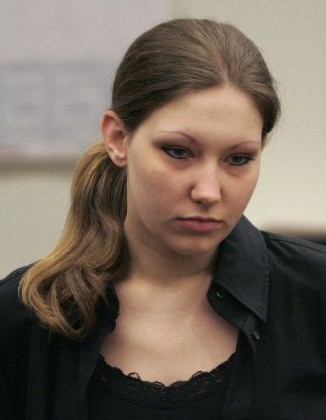 Rachael Mullenix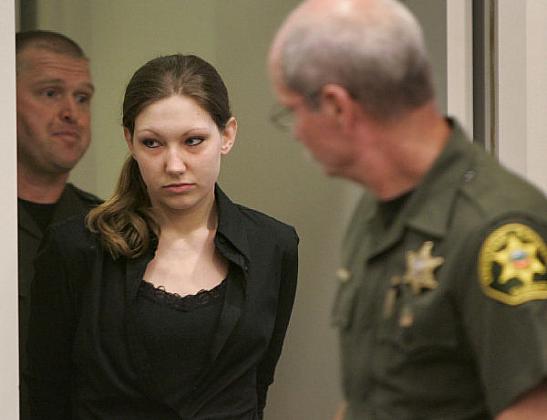 Rachael Mullenix, 19, was convicted of stabbing Barbara Mullenix on Sept. 13, 2006, and then
packing her bloodied corpse in a cardboard box before dumping it in Newport Bay. Here she
is escorted into court for final arguments by the prosecution and defense.
(Bruce Chambers, The Orange County Register)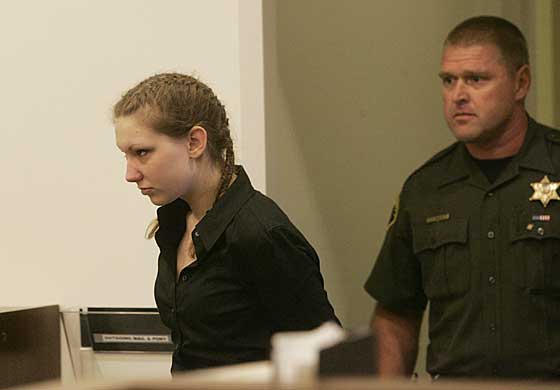 Rachael Mullenix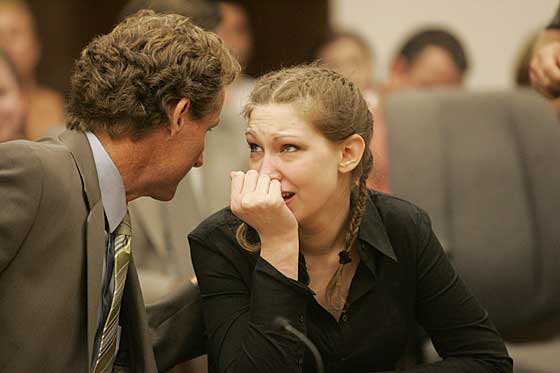 Rachael Mullenix begins to sob in the courtroom before the reading of the verdict. She was found
guilty of the jury of killing her mother.
(Paul Rodriguez, The Orange County Register)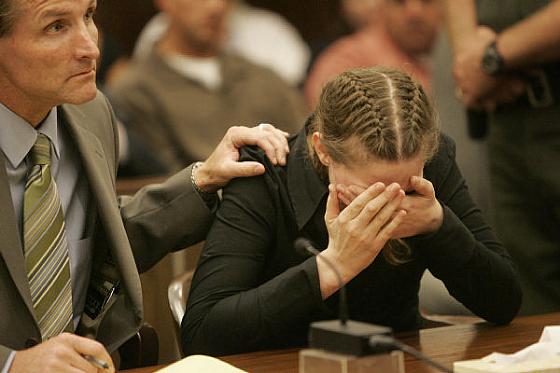 VERDICT ANNOUNCED: With her attorney, David Cohn, at her side, Rachael Mullenix sobs
as she hears the verdict read. She was found guilty of killing her mother.
(Paul Rodriguez, The Orange County Register)
In closing arguments, attorney Sonia Balleste says Rachael Mullenix, lower right,
must have helped boyfriend 'butcher' her mother.
(Bruce Chambers, The Orange County Register)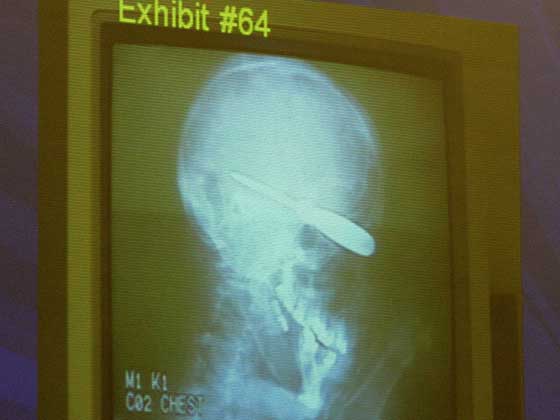 During prosecuting attorney Sonia Balleste's final arguments in the murder case of Rachael Mullenix,
she showed the jury an x-ray of Barbara Mullinex's skull with a butter knife still inside the eye socket.
(Bruce Chambers, The Orange County Register)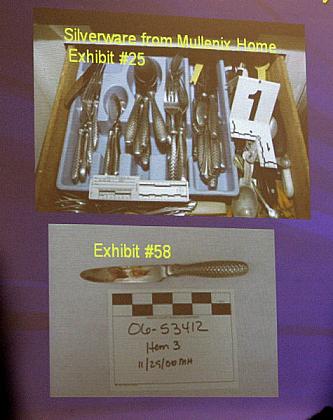 During the prosecution's final arguments in the Rachael Mullenix murder case, photos
of knives used in the slaying were presented to the jury for consideration.
(Bruce Chambers, The Orange County Register)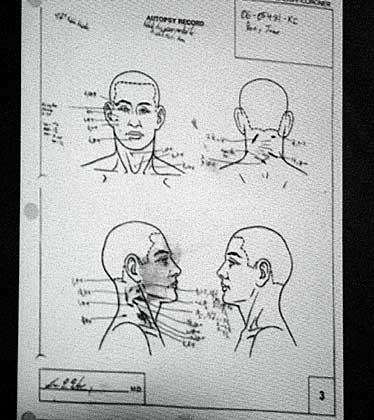 During final arguments in the murder trail of Rachael Mullenix, the Huntington Beach teen on trial
for slaying her mom, the prosecution put up a slide from the autopsy report that recorded the
wounds to Barbara Mullinex's head and neck.
(Bruce Chambers, The Orange County Register)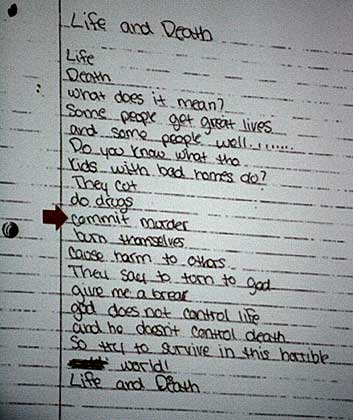 Part of the prosecution's final arguments of the murder case against Rachael Mullinex,
the Huntington Beach teen on trial for slaying her mom, was to present a poem
written by Rachael Mullenix, describing violent behavior.
(Bruce Chambers, The Orange County Register)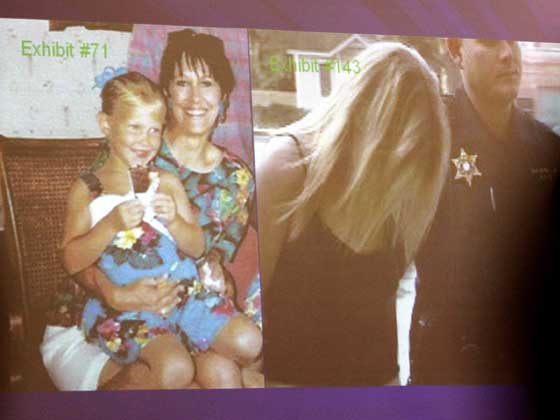 During final arguments in the murder trail of Rachael Mullenix, the Huntington Beach teen on trial for
slaying her mom, Barbara Mullenix, the prosecution put up contrasting photos of mother and
daughter in happy times and when Rachael was arrested for her murder.
(Bruce Chambers, The Orange County Register)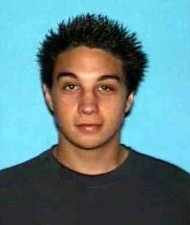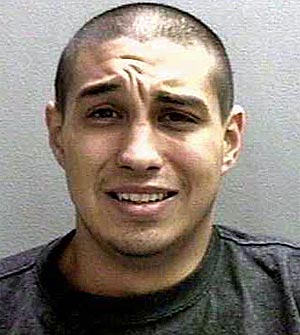 Rachael Mullenix's boyfriend at the time, Ian Westleigh Allen, was also convicted of
a single felony count of murder and sentenced to 25 years to life in prison.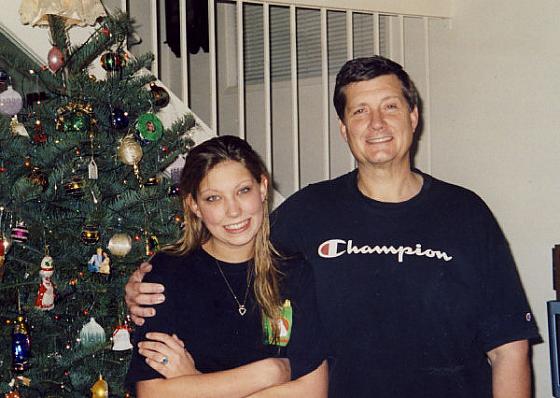 Rachael Mullenix, left, and her father Bruce Mullenix around Christmas.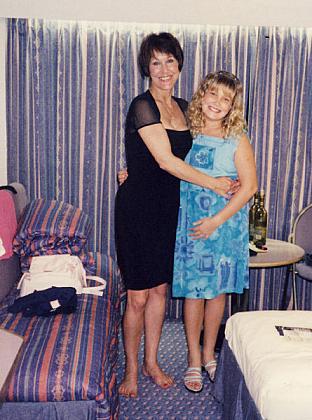 Barbara, left, and Rachael Mullenix during a cruise in October 1999.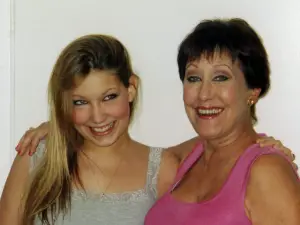 Rachael and Barbara Mullenix
The victim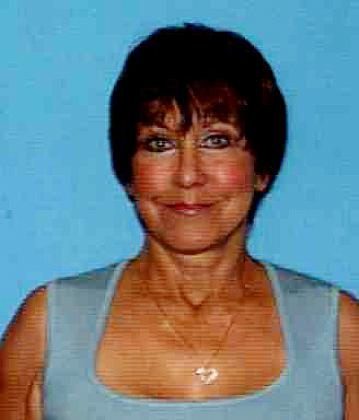 Barbara Anne Mullenix, 56.