Stella Nickell is a Seattle-area woman who was sentenced to 99 years in prison for killing her husband in June 1986 (when she was 42 years old) by lacing his Excedrin capsules with cyanide after buying him life insurance policies amounting to $176,000.
She had put three other poisoned bottles back in the store to make it look like the work of a serial killer, killing another woman, 40-year-old Sue Snow, in the process. She had been inspired by the Chicagoland Tylenol scare of 1982. Her May 1988 conviction and prison sentence was the first where product tampering was the charge.
---
Stella Nickell (born August 7, 1943) is an American woman who was sentenced to 90 years in prison for product tampering after she allegedly poisoned Excedrin capsules with lethal cyanide, resulting in the deaths of her husband Bruce and of Susan Snow. Her May 1988 conviction and prison sentence were the first under federal product tampering laws instituted after the Chicago Tylenol murders.
Early life
Stella Nickell was born Stella Maudine Stephenson in Colton, Oregon, to Alva Georgia "Jo" (née Duncan; later changed her name to Cora Lee) and George Stephenson, and grew up poor. By age sixteen, she was pregnant with her daughter Cynthia. Nickell then moved to Southern California, married, and had another daughter. She began to have various legal troubles, including a conviction for fraud in 1968, a charge the following year of beating Cynthia with a curtain rod, and a conviction for forgery in 1971. She served six months in jail for the fraud charge, and was ordered into counseling after the abuse charge.
Stella met Bruce Nickell in 1974. Nickell was a heavy equipment operator with a drinking habit, which suited Stella's lifestyle, and the two were married in 1976. In the course of their twelve-year marriage, Bruce Nickell entered rehab and gave up drinking. Reportedly, Stella resented this. Her bar visits were curtailed by Bruce's sobriety, and Stella cultivated a home aquarium as a new hobby.
Deaths
On June 5, 1986, the couple were living in Auburn, Washington when Bruce Nickell, 52, came home from work with a headache. According to Stella, Nickell took four Extra-Strength Excedrin capsules from a bottle in their home for his headache and collapsed minutes later. Nickell died shortly thereafter at Harborview Medical Center, where treatment had failed to revive him. His death was initially ruled to be by natural causes, with attending physicians citing emphysema.
A second death, less than week a later, forced authorities to reconsider the cause of Nickell's death. On June 11, Susan Snow, a 40-year old Auburn bank manager, took two Extra-Strength Excedrin capsules for an early-morning headache. Snow's husband, Paul Webking, took two capsules from the same bottle for his arthritis and left the house for work. At 6:30 am, the Snows' fifteen-year-old daughter found Susan Snow collapsed on the floor of her bathroom, unresponsive and with a faint pulse. Paramedics were called and transported Snow to Harborview Medical Center, but she died later the same day without regaining consciousness.
Initial investigation
During an autopsy on Susan Snow, Assistant Medical Examiner Janet Miller detected the scent of bitter almonds, an odor distinctive to cyanide. Tests verified that Snow had died of acute cyanide poisoning. Investigators examined the contents of the Snow-Webking household and discovered the source of the cyanide: the bottle of Extra-Strength Excedrin capsules that both Snow and Webking had used the morning of Snow's death. Three capsules out of those that remained in the 60-capsule bottle were found to be laced with cyanide in toxic quantities.
A murder by cyanide was sensational news in Washington. When another tainted bottle from the same lot was found in a grocery store in nearby Kent, Washington, the manufacturers of Excedrin, Bristol-Myers, responded to the discovery with a heavily-publicized recall of all Extra-Strength Excedrin products in the Seattle, Washington area, and a group of drug companies came together to offer a $300,000 reward for the capture of the person responsible.
In response to the publicity, Stella Nickell came forward on June 19. She told police that her husband had recently died suddenly, after taking pills from a 40-capsule bottle of Extra-Strength Excedrin with the same lot number as the one that had killed Susan Snow. Tests by the FDA confirmed the presence of cyanide in Bruce Nickell's remains and in two Excedrin bottles Stella Nickell had turned over to police.
Initial suspicions were directed at the manufacturers of the Excedrin capsules. Both Paul Webking and Stella Nickell filed wrongful death lawsuits against Bristol-Myers, and the FDA inspected the Morrisville, North Carolina plant where Extra-Strength Excedrin lot 5H102 had been packaged, but found no traces of cyanide to explain its presence in the Washington bottles.
On June 18, Bristol-Myers recalled all Excedrin capsules in the United States, pulling them from store shelves and warning consumers to not use any they may already have bought; two days later the company announced a recall of all of their non-prescription capsule products. On June 24, a cyanide-contaminated bottle of Extra-Strength Anacin-3 was found at the same store where Susan Snow had bought her contaminated Excedrin. On June 27, Washington State put into an effect a 90-day ban on the sale of non-prescription medication in capsules.
Examination of the contaminated bottles by the FBI Crime Lab found that, in addition to containing cyanide powder, the poisoned capsules also contained flecks of an unknown green substance. Further tests showed that the substance was an algaecide used in home aquariums, sold under the brand name Algae Destroyer.
Focusing the investigation
With contamination of the Excedrin at the source having been ruled out, investigators began to focus their investigation on the end-users of the product. The FBI began an investigation into possible product tampering having been the source of the poison. At the time, Excedrin was packaged in plastic bottles with the mouth of the bottle sealed with foil and the lid secured to the bottle with plastic wrap.
Both Paul Webking and Stella Nickell were asked to take polygraph examinations. Webking did so, though he complained in subsequent press about his treatment by the FBI. Nickell declined to take a polygraph exam through the lawyer representing her in the wrongful-death suit she had filed, who told reporters that she was too "shaken up" to be subjected to the examination.
Investigators' suspicions began to turn to Stella Nickell when they discovered that she claimed that the two contaminated Excedrin bottles that she had turned over to police had been purchased at different times and different locations. A total of five bottles had been found to be contaminated in the entire country, and it was regarded as suspicious that Nickell would happen to have acquired two of them purely by chance.
With investigatory focus turned to Stella Nickell, detectives uncovered more circumstantial evidence pointing to her as the culprit. Nickell had taken out a total of about $76,000 in insurance coverage on her husband's life, with an additional payout of $100,000 if his death was accidental. She was also known to have, even before Susan Snow's death, repeatedly disputed doctors' ruling that her husband had died of natural causes. Further FBI investigation showed that Bruce Nickell's purported signatures on at least two of the insurance policies in his name had been forged.
Investigators were also able to verify that Nickell had purchased Algae Destroyer from a local fish store; it was speculated that the algaecide had become mixed with the cyanide when Nickell used the same container to crush both substances without washing it in between uses.
Nickell finally consented to a polygraph examination in November 1986. She failed it and investigators narrowed their focus to her even farther; however, concrete evidence proving that Nickell had ever purchased or used cyanide was lacking, and despite their relative certainty that Stella Nickell had orchestrated the poisonings as either an elaborate cover-up for an insurance-motivated murder of her husband, or as a desperate attempt to force her husband's death to be ruled an accident, to increase her insurance payout, they were unable to build a strong enough case to support an arrest.
Breaking the case
In January 1987, Stella Nickell's adult daughter, Cynthia Hamilton, approached police with information: Nickell had spoken to her daughter repeatedly about wanting her husband dead. He was a bore, Nickell said, who after having gotten sober, preferred to stay home and watch television rather than go out to bars. Nickell, Hamilton claimed, had even told her that she had tried to poison Bruce previously with foxglove. When that failed, she had begun library research into other methods and hit upon cyanide. Cynthia also claimed that Nickell had spoken to her about what the two of them could do with the insurance money if Bruce Nickell were dead.
Records from the Auburn Public Library, when subpoenaed, showed that Nickell had checked out numerous books about poisons, including Human Poisonings from Native and Cultivated Plants and Deadly Harvest. The former was marked as overdue in library records, indicating that Nickell had borrowed but never returned it. The FBI identified Nickell's fingerprints on cyanide-related pages of a number of the works she had checked out from the library in this period.
By the summer of 1987, even Nickell's attorneys acknowledged that she was the prime suspect in the case.
Arrest and trial
On December 9, 1987, Stella Nickell was indicted by a federal grand jury on five counts of product tampering, including two which resulted in the deaths of Susan Snow and Bruce Nickell, and arrested the same day. She went on trial in April, 1988 and was found guilty of all charges on May 9, after five days of jury deliberation.
Despite Nickell's legal team's claims of jury-tampering and judicial misconduct having occurred, a motion for a mistrial was denied and Nickell was sentenced to two ninety-year terms for the charges relating to the deaths of Snow and Bruce Nickell, and three ten-year terms for the other product tampering charges. All sentences were to run concurrently, and the judge ordered Nickell to pay a small fine and forfeit her remaining assets to the families of her victims.
Nickell will be eligible for parole in 2018, when she will be 73 years old.
Appeals and subsequent petitions
Nickell continued to maintain her innocence after her trial. An appeal based on jury-tampering and judicial misconduct issues was rejected by the United States Court of Appeals for the Ninth Circuit in August 1989. A second appeal, beginning in 2001 with the assistance of Innocence Project and private detectives Al Farr and Paul Ciolino, requested a new trial on the basis of new evidence having been discovered that the FBI may have withheld documents from the defense.
The appeal was denied, though Nickell and her team continue to assert her innocence. She claims that her daughter Cynthia lied about Nickell's involvement in the case in order to reap the $300,000 of reward money being offered. Cynthia Hamilton eventually collected $250,000 of that money. Nickell also alleges that the testimony of various smaller cogs in the case, such as the store owner who testified about her having purchased Algae Destroyer, was influenced by promises of payment.
FDA regulations
After the 1982 Tylenol murders, FDA regulations went into effect which made it a federal - rather than just a state or local - crime to tamper with consumer products. Local and state authorities are not, however, prevented from also filing charges in such cases. Under this law, Nickell's crime was prosecutable as a federal product tampering case as well as a state murder case, and she was convicted not of murder, but of product tampering that caused death. The possibility of state charges for the actual murders of Susan Snow and Bruce Nickell continues to exist.
In media
A 2000 made-for-TV film was to be made about the Stella Nickell case, but it was cancelled shortly before production began based on strong objections from advertisers, including Johnson & Johnson, owner of the Tylenol brand of painkillers, which had featured in the Chicago Tylenol murders, a prior product-tampering case. The film was to have aired on USA Network, directed by Jeff Reiner and starring Katey Sagal.
Seattle author Gregg Olsen wrote about the Nickell case in his book, Bitter Almonds: The True Story of Mothers, Daughters and the Seattle Cyanide Murders. The case was also featured on episodes of Forensic Files, The New Detectives, and Snapped, as well as two episodes of Deadly Women.
Wikipedia.org
---
Stella Nickell
Approximately four months following Elsroth's murder another copycat killing occurred that was reminiscent of the Tylenol killings. On June 11, 1986, a 40-year-old Washington state bank manager, Sue Snow, woke up with a headache at 6 a.m., went to her kitchen and took two Extra-Strength Excedrin capsules. After wishing her 15-year-old daughter Haley a good morning, she went into her bathroom, plugged in her curling iron and turned on the shower.
Some 40 minutes later, Haley went into the bathroom to see what was taking her mother such a long time to get ready and found her mother lying unconscious on the floor. She immediately phoned 911, and Sue Snow was taken to a nearby hospital. Doctors worked frantically to determine what was wrong with Sue, but, after just a few hours, she died.
During the autopsy of Sue Snow, Assistant Medical Examiner Janet Miller suspected cyanide poisoning from the distinct odor of bitter almonds emanating from the body. Laboratory tests proved her right. The source of the cyanide was traced to an innocuous looking bottle of Extra-Strength Excedrin capsules. In response to the death, the manufacturer of the drug, Bristol-Myers, nationally recalled the product hoping to avert any more deaths.
On June 17, 1986, one day following the highly publicized massive recall, the police received a telephone call from a widow who feared her husband could have been poisoned less than two weeks earlier. The woman, Stella Nickell, told investigators that her husband Bruce suddenly died on June 6, 1986, shortly after taking four Extra-Strength Excedrin Capsules. Bruce Nickell's death was initially determined to have been due to complications from emphysema. However, after laboratory tests conducted on his blood on June 19, 1986, there was no doubt that his death was caused by the ingestion of cyanide. That same day, investigators recovered two tainted Excedrin bottles from the Nickells' residence.
Like with Chicago's Tylenol murders, fear swept through Washington state as a result of the two cyanide-laced Excedrin deaths. The FBI joined forces with Washington law enforcement agencies in an effort to find the murderer and prevent further deaths. Investigators determined that the drugs were most likely taken from area stores, filled with cyanide and then returned to the stores.
In the months that followed, two more bottles of Excedrin Extra-Strength Capsules that were recalled from stores in Auburn and Kent, Washington were also found to contain cyanide. All five bottles were taken to the FBI crime lab in Washington, D.C., and examined by Roger Martz for fingerprints and other evidence that might connect the victims to their killer. During Martz's investigation of the bottles, he made an unusual discovery.
CBSNews.com reported Martz found each tainted capsule contained minute specks of a green crystal-like substance. Martz was able to link the tiny green crystals with algaecides used in aquariums and fishponds. Moreover, he was able to pinpoint the exact brand of algaecide found in all the capsules, which was known as Algae Destroyer. The murderer could have used a container that once held the Algae Destroyer to mix the cyanide before it was eventually introduced into the capsules. Martz's connections proved to be one of the most critical pieces of evidence in the on-going investigation.
Upon further investigation, law enforcement officials discovered that Stella Nickell not only owned a fish tank but had also bought Algae Destroyer from a pet store prior to the murders. Investigators also learned that Stella took out three life insurance policies on her husband in the year prior to his death worth a total of $71,000. According to Detective Mike Dunbar who worked on the case, Stella stood to gain an additional $100,000 from her insurance company if she was able to prove that his death was accidental. Intriguingly, following Bruce's death Stella confronted her doctor on several occasions about his decision to list her husband's death as natural. The new evidence led investigators to shift their focus onto Stella Nickell as the primary suspect in the cyanide-laced Excedrin deaths.
Following Stella's failure to pass a lie detection test on November 18, 1986, the investigators became convinced that she murdered her husband. The FBI and state police theorized that she placed the cyanide in the Excedrin capsules, repackaged them and placed three of the bottles in area stores and kept the other two bottles to use to kill her husband. Stella attempted to make her husband's death look like the work of a serial poisoner, thus escaping any responsibility for the crime. The only problem the investigators faced was trying to prove their theory.
Less than two months later, their big break came. Stella's 27-year-old daughter from a previous marriage, Cindy Hamilton, came forward with critical information. Cindy told police that her mother often talked about killing Bruce, because she was bored with the relationship. Cindy stated that her mother even admitted to her that she tried to kill him with foxglove, but her attempt failed. According to CBSNews.com, Cindy told investigators that several months before Bruce's death, her mother conducted research on cyanide at the local library.
Early in 1987, the FBI collected as much evidence concerning Stella's possible involvement in the killing of Bruce Nickell and Sue Snow. Library computers were searched and the books that Stella checked-out were obtained by the FBI. One of the books that Stella read was called Deadly Harvest, from which the FBI was able to collect fingerprints. The pages that contained the most prints were those relating to cyanide.
Stella was charged with the deaths of Sue Snow and Bruce Nickell on December 9, 1987 and her court trial began four months later. On May 9, 1988, a jury found Stella Nickell guilty of murder. She was sentenced to 90 years in prison with eligibility for parole in 2018. Stella Nickell was the first person to be tried and convicted for committing murder using product tampering.
CrimeLibrary.com
---
Poisoned Painkiller Panic: The Snow-Nickell Cyanide Murders
HistoryLink.org Essay 5643
In June 1986, two Auburn residents were killed by painkillers laced with cyanide. America immediately thought of the unsolved 1982 Chicago Tylenol product-tampering murders in which seven people died. Four years later, the scenario seemed to be playing itself out again in King County Washington. But this time, there was a suspect and an arrest. Because of product tampering legislation passed in response to the Chicago killings, these murders became a federal case.
Death By Emphysema?
On June 5, 1986 at 5:02 p.m., Stella Nickell called an emergency volunteer fire department on the Kent-Black Diamond Road. Her husband, heavy-equipment operator Bruce Nickell, 52, was in distress in their single-wide trailer home just off Lake Moneysmith Road in the town of Auburn. When emergency personnel arrived, she told them that Bruce had taken Excedrin capsules and fallen unconscious. She showed them the bottle. Bruce Nickell was rushed by helicopter to Harborview Hospital in Seattle, where he soon died. After an autopsy, the cause of death was declared to be emphysema.
Six days later, on June 11, just after 6:30 a.m., 15-year-old Hayley Snow found her mother, bank manager Sue Snow, 40, collapsed in the bathroom with a faint pulse. Paramedics rushed to the home at 1404 N Street NE in Auburn. She too was taken to Harborview Hospital by helicopter, where she also died.
The Scent of Bitter Almonds
But this time, pathologists smelled the telltale scent of bitter almonds during the autopsy, and determined that cyanide poisoning had killed Sue Snow. The Food and Drug Administration soon announced that Extra Strength Excedrin capsules found at Snow's home contained cyanide. They informed the FBI, who took jurisdiction of the case.
Manufacturer Bristol-Myers initiated a nationwide recall of Extra Strength Excedrin capsules, and immediately stopped making the product. A consortium of drug companies, alarmed about product tampering, posted a $300,000 reward.
Bristol-Myers and the industry were following in the footsteps of Johnson & Johnson, whose swift reaction to the 1982 Tylenol case has been held up as a model of corporate responsibility and good public relations. Johnson & Johnson warned the public not to buy its product, stopped making and advertising it, and recalled more than 30 million bottles worth more than 100 million dollars. They also posted a $100,000 reward.
A sweep of grocery and pharmacy shelves in King County produced another tainted bottle from Johnny's Market in Kent, and the lot number of the bottle recovered from Sue Snow's home was publicized.
The next day, Bruce Nickell's widow Stella, a 42-year old raven-haired security screener at Seattle-Tacoma International airport, characterized by a neighbor as "a washed-up honky-tonk girl," called police. She said she had a bottle of Excedrin in her home with the same lot number as the bottle that had killed Sue Snow.
Correction: Death By Cyanide
When police arrived, Stella handed over two bottles of Excedrin. Both were found to contain cyanide-laced capsules. She said she had bought the bottles on two occasions, one somewhere in Auburn, the other at Johnny's Market in Kent. A subsequent test of the deceased Bruce Nickell's blood sample showed that he, like Sue Snow, had died of cyanide poisoning.
The revised cause of death made a difference to Stella Nickell. Under her husband's insurance policy, which paid out more for accidental death, she stood to receive an extra $100,000.
On June 24th, a fifth bottle of cyanide-laced pills appeared on retail shelves in South King County. This time it was a bottle of Maximum Strength Anacin-3 at the Pay 'n Save store where Sue Snow was thought to have bought her fatal Excedrin.
A total of five bottles containing cyanide-laced capsules were recovered: the bottle Sue Snow had purchased, the two bottles Stella Nickell had turned in, the Excedrin found on the shelves at Johnny's Market in Kent, and the Anacin capsules discovered at Pay-n-Save in Auburn. In all the tainted capsules, the cyanide was flecked with small green crystals, determined to by an algae killer used to clean the water in aquariums.
Remarkable Coincidences
Investigators found it remarkable that of only five tainted bottles out of the 15,000 that had been screened, Stella Nickell had turned in two of them, saying she had purchased them two weeks apart at separate locations.
They also recalled that Stella Nickell had several fish tanks in her trailer home. They learned she had purchased the algae killer found in the cyanide, and that she had been told by the clerk to crush it before using. Investigators speculated she had used the same container to crush algae killer and store cyanide.
Two more insurance policies on Bruce's life now came to light. Stella's payoff now totaled $175,000. FBI document examiners determined that Bruce's signature on the applications had been forged. Suspicious investigators, noting that $100,000 of that would only be paid out because the cause of death was now known to be cyanide, wondered if Stella had randomly killed Sue Snow by planting the bottle that killed her on the Pay-N-Save shelf, simply to bring attention to the fact Bruce had been poisoned and increase her take.
Bored To Death
Around the time Stella failed a FBI polygraph, her daughter from a previous marriage, Cindy Hamilton, 27, came forward. Cindy said that her mother had talked of killing Bruce Nickell, at one point discussing hiring a hit man. Cindy told the FBI that her mother had wanted to kill recovering alcoholic Bruce because after he had gone through rehab and sobered up, he had become a bore. Instead of partying with Stella, long a regular fixture on the Auburn-Kent tavern circuit, he chose to stay home watching television or talking CB lingo on his citizen's band radio.
According to Cindy, Stella had pointed out that if Bruce died, she and Cindy would have the cash they wanted to open a tropical fish store, or perhaps a ceramics store, another of Stella's hobbies. Cindy told FBI investigators that Stella had researched toxic local plants and other poisons at local libraries.
"C" For Cyanide
The Auburn Public Library, responding to an FBI subpoena, revealed that Stella had checked out titles such as Deadly Harvest and Human Poisoning from Native Plants. Several "C" volumes from encyclopedias at the library were sent to the FBI lab, where technicians determined that Stella had left finger and palm prints on entries about cyanide in three encyclopedias.
Stella was indicted in federal court and Cindy testified against her at the trial. Cindy subsequently received $250,000 of the $300,000 drug industry award. This has led some to speculate that she may have initially conspired with her mother against her stepfather, then testified against her mother for the reward after her mother failed an FBI polygraph
Stella Nickell was found guilty in federal court not of murder but of product tampering on May 9, 1988, and was sentenced to 90 years. The Chicago Tylenol case had resulted not only in the 1983 Federal Anti-Tampering Law under which she was charged, but FDA requirements that products be packaged with tamper-resistant technology such as blister-packs, bottle mouth seal covers, shrink wrap bottle covers, visible seals that must be broken to open the bottle, and taped box ends.
She maintains her innocence, claiming her daughter lied for the reward money. She will be eligible for parole in 2017. In the unlikely event she is paroled, at age 73, she could still face state murder charges, which have never been filed.
---
Who Killed Bruce Nickell and Sue Snow?
reproduced from
"Who Killed Sue Snow"
Reader's Digest, Feb 1991
It was just after 6 a.m. on June 11, 1986, when Sue Snow, a 40 year-old bank manager in the Seattle suburb of Auburn, pulled herself out of bed. She went to the kitchen and took two Extra-Strength Excedrin capsules to help fight a throbbing headache. Then, after greeting her daughter, Hayley, she went into the bathroom and plugged in her curling iron.
At 6:40, Hayley, 15, noticed her mother was taking a long time. "Mom?" she called out. There was no answer--only the sound of running water. Entering the bathroom, she found her mother sprawled unconscious on the floor, her fingers splayed across her chest, her breathing labored. Rushed to a hospital, Sue Snow died hours later without regaining consciousness.
Doctors suspected an aneurysm in the brain, but found no evidence of internal bleeding. The symptoms also suggested an overdose, but Hayley insisted her mother didn't drink or smoke, much less take drugs. Since the cause of death could not be determined, an autopsy was ordered.
During the examination, one of the pathologist's assistants detected a faint odor of bitter almonds emanating from the body--a telltale sign of cyanide. Could Snow have been poisoned? A lab test came back positive. Police questioned the distraught family. Would Sue Snow have tried to poison herself? Certainly not, they said. But thinking back to that horrible morning, they wondered: Could the capsules have been tainted?
Another lab test confirmed it: the capsules contained cyanide. When ingested, cyanide prevents cells from using oxygen. It looks like table salt and a small dose can kill rapidly. It's the perfect poison for murderers. On June 16, the Food and Drug Administration published the lot number of the tainted capsules. The manufacturer, Bristol-Myers, cabled stores across the country to take the capsules off their shelves. Meanwhile, police found two other bottles of contaminated painkillers in Auburn and in Kent, a Seattle suburb adjoining Auburn.
Hysteria spread through Washington. Police stripped all nonprescription capsules from pharmacy shelves. The King County Medical Examiner's office began checking recent unexplained deaths to see if any were cyanide-caused, and a state of emergency was declared in the county. A Head for Details. The investigation was turned over to the FBI. Product tampering had been made a federal crime after seven Chicago-area people died from cyanide-spiked Extra-Strength Tylenol capsules in 1982--a case that remains unsolved.
Sixty agents were assigned to the Snow case. One of the agents who was to play a major role was Jack Cusack. At 43, the street-smart, prematurely gray 16-year veteran knew how to read a killer's mind. His offhanded charm and casual style lured suspects and witnesses into giving him crucial information. At first Cusack thought the killer might be a political terrorist or a disgruntled co-worker, but no one called to take credit or make demands. Then on June 17, a 42 year-old woman named Stella Nickell telephoned the police. She reported that 12 days earlier her husband, Bruce, 52, had died suddenly after taking Extra-Strength Excedrin capsules.
Bruce Nickell had already been buried, and his autopsy reported the cause of death as emphysema. However, because he had volunteered to be an organ donor, a sample of his blood serum had been preserved. A test of the serum on June 19 showed cyanide present. By that time the police had discovered two bottles of contaminated capsules in the home.
To an increasingly jittery public, it now looked as if a random killer was loose. A policeman in Auburn voiced the dread that many felt: "We've got a maniac out there." Cusack searched for some connection between Bruce Nickell, a heavy-equipment operator for the state, and banker Sue Snow, but none became apparent.
Then an alert young chemist at the FBI crime lab in Washington, D.C., discovered something peculiar about the cyanide in the five contaminated bottles--each contained tiny crystal-like specks of green. Breaking the particles down chemically, he identified the substance as an algae killer used in home fish tanks. He even came up with the brand name: Algae Destroyer.
Someone must have mixed the cyanide in a container used earlier for crushing algicide pellets.
Daily, the file on the killer grew thicker. An agent was needed who could cut through the ponderous material. Ron Nichols, an Annapolis-educated detective with a head for details, was chosen.
As Nichols read through the file, one thing kept bothering him. The FDA had examined more than 740,000 over-the-counter capsules in Washington, Oregon, Idaho and Alaska. Only the capsules in five bottles had turned out to be laced with cyanide, and two of those were found in Stella Nickell's home.
If Stella had bought the two bottles at the same time, it would seem a simple case of bad luck. The problem was, Stella had said she bought them at different times in different stores. The odds that it was a coincidence were infinitesimal.
"The Woman Who Jingled." Stella Nickell seemed an unlikely suspect. A grandmother, she had two daughters and worked as a security guard at the Seattle-Tacoma airport. To all appearances she and Bruce had been happy together. They lived in a trailer on a large woody lot. Neighbors described her as cheerful and hard-working. She seemed genuinely shocked and despondent when Bruce died.
Then one of the agents remembered something seemingly insignificant from her investigation. "Stella Nickell has a fish tank in her trailer," the agent told Cusack, who by now had become the case supervisor.
Agents canvassed pet stores, asking if anyone recalled selling Algae Destroyer to Nickell. On August 25 they hit pay dirt. A clerk at a store in Kent identified Stella from a photo montage. He remembered her because she had a little bell attached to her purse. He called her "the woman who jingled."
The clerk's recollection, though tantalizing, was neither enough to support an indictment nor enough to convince Cusack this grandmother was a killer.
Yet, gradually, another side of Stella Nickell began to emerge. An FBI background check turned up convictions in California for check fraud, forgery and child abuse between 1968 and 1971. The Nickells were chronically short of money. They barely survived a brush with bankruptcy, and before Bruce died, the bank was moving to foreclose on their trailer.
By late summer, the agents began digging into the Nickells' life-insurance records. Bruce's policy from the state paid Stella $31,000. But if his death was "accidental," she would collect an extra $105,000. Further, Stella had taken out two additional $20,000 policies on his life in the year before he died.
In all, she stood to receive $176,000 if Bruce's death were judged accidental. (For insurance purposes, death by cyanide poisoning is considered an accident.) But the doctor who examined Bruce's body had failed to detect cyanide. Curiously, Stella had called the doctor several times to question his findings that her husband had died a natural death from emphysema.
A chilling thought now crept into Cusack's mind. He tried to dismiss it. It persisted. There was the appalling possibility that Sue Snow was murdered--and many others could well have been--so Stella could make her husband's death look like an accident.
The Lie. On November 18, Cusack and Nichols met Stella Nickell for the first time in an interview at FBI head-quarters in Seattle. Cusack watched as a darkhaired, middle-aged woman in a buckskin coat came in. As she sat down, a bell on her purse jingled lightly.
Cusack wanted Stella to believe this was a routine interview, so he tossed out questions in a flow of easy conversation. He went over the details of her husband's death, where and when she had bought the tainted bottles. Had she ever bought Algae Destroyer? She told him no. Had she ever bought extra insurance on her husband? Again, she said no. That lie nudged Stella one rung higher as a suspect.
Finally Cusack asked if she would take a polygraph test. She refused, sobbing that she couldn't go through any more questions.
For several days, Cusack bided his time, hoping her doubts would wear her down. It was, he explained, his pebbles-on-the-roof technique. "The suspect gets the impression we're interviewing everyone they know. They begin to think we know about every mistake they make. It's like they're almost asleep at night and there it is again--ping, ping, ping on the roof." Four days later, Stella called him and agreed to take the test.
During the subsequent polygraph, Cusack and Nichols watched Stella closely. When Cusack asked if she put cyanide in Excedrin capsules, she calmly denied it, but her jump in pulse rate and breathing convinced the agents otherwise.
Of course, believing she did it and proving it were two different things. The agents knew polygraph data are normally inadmissible in court. They needed to corner their quarry and pressure her into a confession.
Cusack switched the machine off. "Stella, listen to me," he said softly. "Based on your physiological responses, I am positive you caused Bruce's death." Stella went white. Then she looked coldly at Cusack and said, "I want to see my attorney."
Grisly Tale. Cusack realized that if he was going to crack this case, it would have to be without Stella's confession. He began phoning witnesses again, asking if there was anything more they could add.
Six weeks later, friends of Cindy Hamilton, Stella's 27-year-old daughter, called Cusack. Cindy had defended her mother when Cusack had questioned her months earlier. Now, after the polygraph she had begun to have second thoughts. And when Cusack questioned her this time, a grisly tale unfolded. Her mother, she said, had talked about killing her stepfather for years. Stella was bored, but she didn't want a divorce because she'd lose half the property. Stella had even talked about hiring a "hit man" to shoot Bruce or run his car off the road. Once, she tried to poison him with toxic seeds, but they only made him drowsy. A few months before his death, Cindy said, Stella began talking about cyanide.
When her mother told her about Bruce's death, Cindy said, Stella had looked hard at her and said, "I know what you're thinking, and the answer is no." So Cindy had stifled her suspicions until the polygraph results revived them.
Cindy talked for nine hours straight. Cusack tried to remain calm, but his mind was racing. This could bring a conviction, but Cindy hadn't seen her mother pack cyanide in capsules or place bottles in stores. There was no smoking gun.
Cindy agreed to testify so long as her mother was not executed. Cusack assured her that the most severe penalty in a federal product-tampering conviction was life imprisonment. But a warning light was blinking in his brain. What if this were only a mother-daughter feud? Will she flip-flop and deny everything in court?
One part of Cindy's conversation haunted Cusack. "I knew my mother was capable of doing this," she had tear- fully confided. "I just didn't want to believe it." Cusack now realized the enormity of what Stella had done. She had killed an unsuspecting victim to make the murder of her husband seem accidental so she could collect more insurance money. She had even filed a wrongful-death suit against Bristol-Myers for "contributing to" her husband's death! Cusack wondered: What if Sue Snow's daughter, Hayley, also had taken the capsules that morning? What if the other two bottles had found their way into people's homes? How many people would Stella Nickell willingly have killed for an extra $105,000?
By February 1987, with the grand jury now hearing testimony, the FBI team had shrunk to Cusack the inter- viewer, Nichols the analyzer and an energetic rookie named Marshall Stone. What they needed was that last link in the chain of evidence against Stella Nickell. But most of the leads they checked out went nowhere.
Learning that Stella was interested in tarot cards and fortune-telling, they visited dozens of occult shops, searching for a connection to cyanide. They found nothing. Then Cusack remembered something Cindy had told him. In the months before her stepfather's death, her mother had researched cyanide at libraries. Stone volunteered to canvass the local libraries. One of the first he visited was in Stella's hometown of Auburn.
"Do you have a library-card holder by the name of Stella Nickell?" Stone asked the librarian. The woman searched the library's files and returned with a piece of paper which she handed to Stone. It was an overdue notice for a book Stella had borrowed and never returned. Its title: Human Poisoning.
Armed with Stella's card number, Stone combed the aisles for all the other books Stella had borrowed. When he opened a volume on toxic plants called Deadly Harvest, he found her number stamped twice on the checkout slip-- both dates before Bruce's death.
He packed the book and the volumes that covered cyanide from three encyclopedias and sent them to the FBI crime lab. Fingerprint analysis revealed 84 of Stella's prints in Deadly Harvest--the biggest concentration on the pages discussing cyanide.
Stella Nickell pleaded not guilty in a federal court trial that began in April 1988. It took 31 witnesses to stitch together a portrait of a woman in an unhappy marriage who felt financially desperate and saw murder as a solution. The prosecutor called her an "icy human being without social or moral conscience."
The jury found her guilty on May 9. Judge William Dwyer, citing "crimes of exceptional callousness and cruelty," sentenced Stella to 99 years, with no parole consideration for 30 years.
As a result of the case, the FDA tightened its regulations, requiring more anti-tampering protection for over-the-counter medicines. Bristol-Myers, the maker of Excedrin, joined the manufacturers of Tylenol and other drugs in abandoning two-piece nonprescription capsules, replacing them with one piece "caplets," thus effectively ending the threat of capsule tampering by crazed killers.
When he thinks about the case now, Cusack wonders about the "what ifs." For instance, what if the curious FBI chemist hadn't detected the tiny specks of algae? Stella Nickell might have committed the perfect crime. But she didn't. Plain, dogged persistence nailed her.
"It's the old lesson," says Cusack. "You turn every stone, leaving nothing to chance. This time, it worked.
---
Bitter Pill: A Wife On Trial
By David Kohn - CBSNews.com
February 11, 2009
In 1988 in Washington state, Stella Nickell was convicted of killing her husband Bruce, and Sue Snow, a bank manager, by putting cyanide in Excedrin capsules. The crime was chillingly similar to the Chicago Tylenol murders four years earlier. Seven people died in that case, which was never solved.
That case moved Congress to enact tough tampering laws. Nickell was the first to be convicted under it. Now, private detective Al Farr and his partner Paul Ciolino are on a mission to prove what they both firmly believe: Nickell is innocent. Farr says that there is no credible evidence against her. 48 Hours reports on the search.
"I am not guilty," says Nickell. "And I won't quit fighting until I prove it."
Farr and Ciolino have been traveling the country without pay, interviewing witnesses and friends, talking to anyone who may help them. They have a history of helping people they feel have been unfairly convicted.
Stella Nickell grew up poor in the Pacific Northwest. At 16, she gave birth to a daughter, Cynthia. In the next 12 years, there would be a failed marriage and a second daughter. In early 1974, when she was 32, she met Bruce Nickell. They were married two years later.
One June evening in 1986, he came home with a headache and four Excedrins. Nickell says her husband walked out on the deck to watch the birds, and suddenly collapsed. He was taken by helicopter to a Seattle hospital. The doctors said it was emphysema, but Stella says that never made sense, because he didn't have that disease. Nearly two weeks later, she heard about Sue Snow. Reports said Snow died after swallowing cyanide-laced Excedrin. She told police, and doctors realized that Bruce Nickell had also been poisoned.
Police initially focused on Snow's husband Paul Webking. But he took a polygraph, passed, and was eliminated as a suspect. They then looked toward Nickell.
Authorities became suspicious because she told them she had bought two bottles of Excedrin at different times, probably in different places. This seemed unlikely, because out of thousands of bottles checked in the entire region, authorities found only five with tainted capsules, and Stella had two of them.
Gregg Olsen, whose book "Bitter Almonds" chronicles the case, says that is why the FBI zeroed in on her. But why would she bring the poisoning to police attention in the first place?
Detective Mike Dunbar, who worked on the case, says she wanted insurance money. Bruce's insurance paid an extra $100,000 if he died by accident, including poisoning.
"I think that she probably killed Bruce and expected them to find out that he died from cyanide poisoning," he says.
Investigators in Seattle say her plan was foiled when Bruce's death was attributed to emphysema - a natural cause. They say she was desperate to establish an accidental cause of death. So she put poisoned painkillers in stores, they say, hoping someone else would die and the tainted capsules would be discovered.
With Snow dead, Stella could step forward and notify police. As the investigation continued, the FBI lab found an important clue: green crystals mixed in with the cyanide. They turned out to be algae destroyer, a product used to kill algae in fish tanks. Stella had an aquarium, but says she never bought algae destroyer.
But Tom Noonan, who managed the local fish store at the time, says she did buy algae destroyer. According to Olsen, the police theory is that Stella Nickell crushed the algae tablets in a bowl, and then later, when she mixed the cyanide, used that same bowl without cleaning it. Noonan claimed she bought so much algae destroyer, he had to special order it just for her. Farr and Ciolino say that is not true.
Although investigators were sure they had the right person, they had very little to take to a jury: No fingerprints, nor any way to prove that Stella Nickell ever bought or possessed cyanide.
Then Stella Nickell's daughter, Cindy Hamilton, began talking to police. Now 27, Hamilton had been in and out of Stella's life for years. She had a history of abusing drugs. Olsen says Hamilton and her mother had a combative relationship. She told the FBI that her mother had talked for years about killing her husband, and went to the library to research poisonous plants and cyanide.
"I started reaing books to find out what plants I might have on the property that would be a danger to kids and pets," Stella says. The FBI found Stella's fingerprints on several books. Stella says she researched cyanide after her husband died.
A year and half after Bruce Nickell died, Stella Nickell was arrested and stood trial in federal court. Hamilton testified. Although the defense challenged her credibility, the jury believed her and convicted Stella of fatally poisoning her husband and Sue Snow.
Retracing the case
Cindy Hamilton was paid a $250,000 reward for her help in the case against her mother. The reward money came from a drug manufacturer's trade association. During the trial, the reward was never brought into evidence.
Stella's lawyer said nothing about the reward because a deal was made. The defense agreed not to cross-examine Cindy about the reward. In return, the prosecution agreed not to reveal that Cindy said she came forward when she heard her mother failed a polygraph.
"My belief is that the polygraph was a ruse to try and coerce a confession out of her," says Stella's new lawyer, Carl Colbert. Colbert says that he has never seen the polygraph graph, although he has asked to. Her first lawyer also asked to see it, and never did.
The detectives also question how she first became a suspect. She originally called police and turned over two bottles of Excedrin. "Why in the world would she have a second bottle of contaminated capsules just sitting there waiting to hand over to law enforcement," asks Farr.
The police say Stella told them she bought them at different times, probably at different stores. Stella denies this, and says she told them she didn't know where she had bought the bottles. Stella's friend A.J. Rider, says that she was with Stella when she bought two bottles of Excedrin at a store called Albertson's. The government says all required documents were handed over.
The detectives discovered an FBI memo that seems to support Rider's account. It was found among a thousand pages never turned over to the defense. In these documents, there are reports about other possible suspects and mysterious fingerprints on Sue Snow's bottle. Another memo mentions that Stella's two Excedrin bottles came from one store, Albertsons. The FBI refused to comment.
Rider was never called to testify. She lived with the Nickells months before Bruce died. But by the time of the trial, Rider says, the FBI had convinced her that her friend was the killer. She refused to help the defense team. A few years later, though, she had a change of heart. "It all just kind of dawned on me, wait a minute, this was a whole setup," she says.
Farr and Ciolino talked to other people who were also rewarded for their role in the case. Stella's neighbor, Sandy Scott, became a spy for the FBI. She was paid $7,500. She even searched Stella's home for algae destroyer. She found none, something the jury never heard. Noonan, the fish store manager, was paid a $15,000 reward.
Stella is not perfect: She once served four months in jail for check fraud. When Cindy was 9, Stella was charged with hitting her with a curtain rod, bruising her legs. Stella denies abusing her children: "(Hamilton) wasn't feeling good. She wanted to stay home. There was nothing wrong with her. I sent her to school; she told the nurse I had beat her that morning. They arrested me and I was only in jail overnight."
Stella, who was ordered to go to counseling, says her daugher was jealous of her.
Farr and Ciolino believe that finding Hamilton is the key to their case. After searching for months, they found her in Southern California. Over a few weeks, Farr met with her twice. She said that she didn't testify for the reward.
They are not sure where the dialogue will lead. "She can sometimes be very, very skillfully evasive," says Farr.
She stands by her testimony that her mother had talked about killing Bruce, though she never said Stella confessed. She told Farr that she is not sure her mother is really guilty.
On the basis of their new findings, Stella's legal team filed a request for a new trial. This third attempt to reopen the case was later denied. Police investigators and the federal government still firmly believe she is guilty. The detectives say they simply don't know who the killer is.
"It's entirely possible that the real killer is walking around somewhere out there," says Farr. "But more importantly, I know who didn't do it and that's Stella Nickell."
---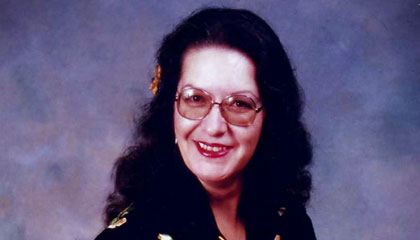 Stella Nickell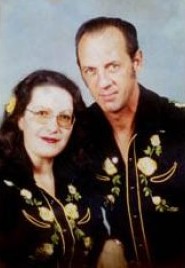 Stella and her husband Bruce Nickell.
Stella Nickell