Michaela Roeder known as the Angel of Death
In 1989 nursing sister Michaela Roeder was charged at Wupppertal, West Germany, with the murder of seventeen patients by injection with Catapresan, a drug which affects high blood pressure.
Public prosecutor Karl-Hermann Majorowsky accused her of playing 'mistress of life or death' over patients in the intensive care unit of St Peter's Hospital in Wuppertal-Barmen, by her random selection of who should live or die.
Twenty-eight bodies were exhumed after a nurse claimed to have seen Sister Roeder injecting a cancer patient with Catapresan. Seventeen of the corpses were found to contain traces of the drug.
Newspaper reports said that even before suspicion was first aroused, Sister Roeder -who denied the murder charges- had been nicknamed 'The Angel of Death' by her colleagues, because of the high death rate in the ward.
She was alleged by police to have admitted involvement in six deaths 'because she could not bear to see patients suffer unnecessarily'.
The Serial Killers by Colin Wilson and Donald Seaman
---
'Angel of Death' Nurse Gets 11 Years
Los Angeles Times
September 11, 1989
Wupertal, West Germany — A West German nurse dubbed "the angel of death" was sentenced to 11 years in prison today for killing patients with lethal injections to end their suffering.
Michaela Roeder, 31, was found guilty of six counts of manslaughter and one each of attempted manslaughter and mercy killing.
The prosecution had demanded a life sentence and the court's decision that compassion was Roeder's motive angered some members of the public in the courtroom.
Unsuspecting colleagues called Roeder "the angel of death" because of the number of people who died while she was on duty.
---
Nurse says she killed nine patients
Upi.com
January 19, 1989
WUPPERTAL, West Germany -- A nurse called 'the angel of death' in one court document admitted at her trial Thursday she gave eight elderly patients lethal injections to put them out of their misery and accidentally killed a ninth.
Michaela Roeder, 30, told a senior magistrate's court in the western German town of Wuppertal she killed eight of her patients because they had no chance of recovering, but she acknowledged only one actually asked to be killed.
She also said that in one case she accidentally killed a patient with the wrong injection.
Roeder is accused of killing 17 patients at the Wuppertal hospital between 1984 and 1986. Fourteen of her alleged victims were over 70, and the other three were over 53.
She is accused of giving the patients injections containing a heart-paralyzing drug and another drug that reduces blood pressure levels.
At the trial's opening last week, State Prosecutor Karl-Hermann Majorewsky said Roeder had killed 'to assert and satisfy her own feeling of superiority' as 'master over life and death.'
Roeder was arrested in March 1986 and appeared at lengthy preliminary proceedings that came under sharp criticism from the press, including Der Spiegel, which described them as 'raving and degrading.'
The weekly took exception to a court document that referred to Roeder as 'the angel of death' and suggested she may have had sexual relations with her female superiors.
---
Nurse Goes On Trial For Allegedly Giving Fatal Medicine Doses
By Terrence Petty - Associated Press
January 9, 1989
BONN, West Germany (AP) _ A nurse's colleagues jokingly called her "Angel of Death" because elderly patients kept dying during her shift. Now, she is going on trial, charged with killing 17 patients in a two-year period.
Michaela Roeder admits giving the fatal doses to six of the patients, and says she did it to spare them pain. But prosecutor Karl Hermann Majorowsky alleges she did it just as a "demonstration of her power."
"The accused posed as a mistress over life and death. We are dealing here with cold-blooded murder out of base motives," a Jan. 9 issue of Der Spiegel magazine quoted Majorowsky as saying.
Ms. Roeder's murder trial begins Tuesday in district court in Wuppertal, about 37 miles north of Bonn. She faces a possible sentence of life in prison if convicted.
The accusations against Ms. Roeder, 30, have absorbed the West German press, who have called the alleged killings "nearly the perfect murder" because they went almost unnoticed by police.
On a tip from a hospital employee, authorities had the bodies of 28 deceased former patients of the intensive care unit at St. Petrus Hospital in Wuppertal exhumed.
According to court records, the examinations showed that 17 of the patients had received a "fatal dose" of drugs that can severely affect blood pressure or the heart.
Ms. Roeder is accused of issuing the fatal injections between February 1984 and February 1986 while working in the St. Petrus intensive care section.
After Ms. Roeder's arrest in March 1986, she admitted to law officials that she gave fatal injections to six patients because she wanted to spare them suffering from their ailments. Majorowsky says in court papers there are "no clues that these patients would have died."
Most of the 17 patients were elderly and had been brought to the intensive care section after operations for ailments ranging from appendicitis to cancer, according to news reports. The oldest victim was 94, according to the reports.
The official cause of death for the 17 patients was heart or circulatory failure, the reports said.
Ms. Roeder began working at the hospital in 1978 and was jokingly dubbed the "Angel of Death" by her colleagues when elderly patients under her care started dying, according to Der Spiegel.
"They didn't call Michaela Roeder the 'Angel of Death' because they suspected foul play," the magazine wrote. "The little joke in this name was meant to help console her over her bad luck and these unfortunate coincidences."
The magazine said Majorowsky is expected to have difficulty proving murder against Ms. Roeder.
"The weak point of the charge is the motive brought against the defendant. Killing in order to demonstrate power, to feel that she was a mistress over life or death?," the magazine asked rhetorically.
Der Spiegel said the trial will likely investigate whether Ms. Roeder may have been unable to withstand the stress and demands of working in an intensive care unit. More than 40 witnesses and medical experts are expected to testify.
If there is insufficient evidence for premeditated murder, Ms. Roeder could be found guilty of manslaughter, which carries a minimum sentence of five years in prison.
---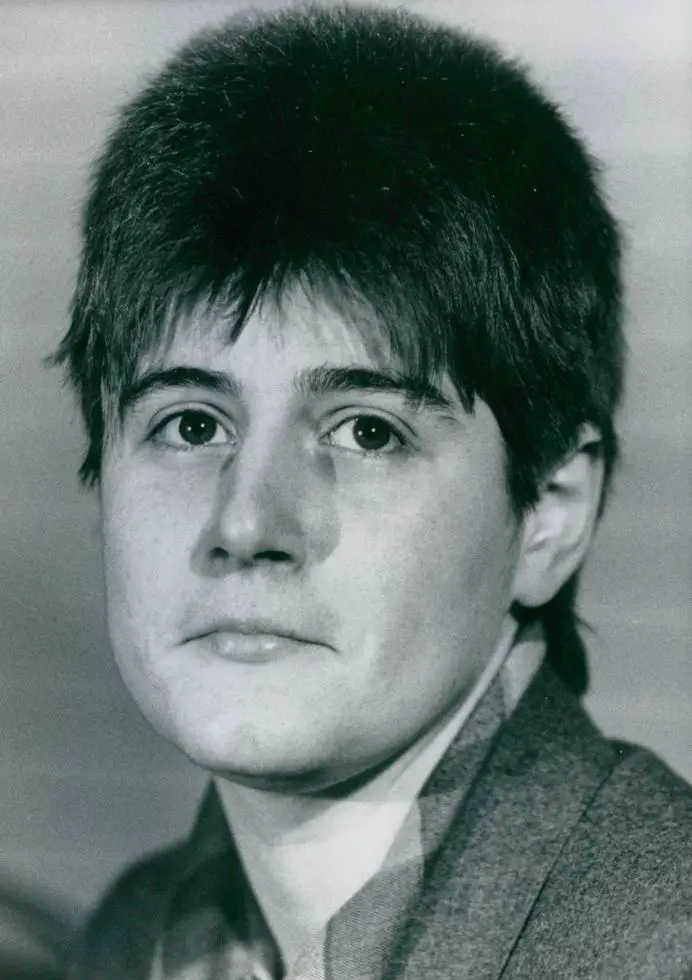 Michaela Roeder