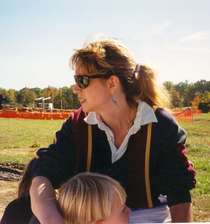 Piper Rountree during happier times with one of her children.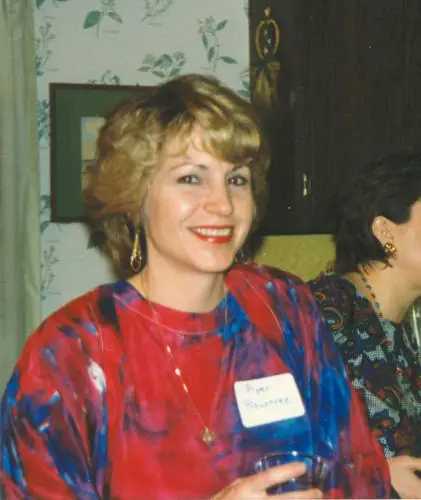 Piper at a neighborhood party, before the bitter divorce.
By the time Piper returned to Houston, she'd become progressively odder, here her
business card with the dark angel of justice, from one of her own paintings.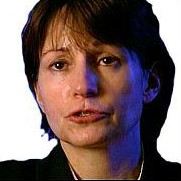 Piper Rountree before court.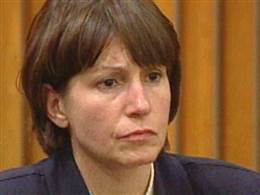 Piper Rountree took the stand in her own defense.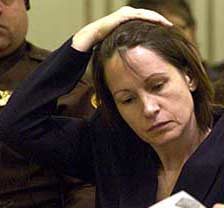 Piper Rountree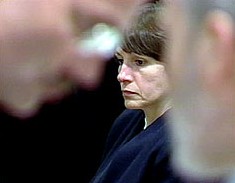 Piper Rountree after sentence.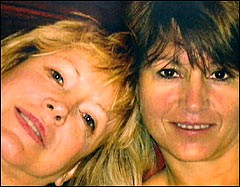 Piper, right, and her sister Tina Rountree.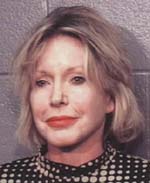 Tina Rountree, Piper's sister.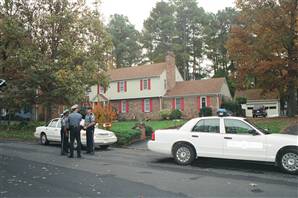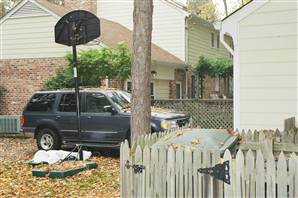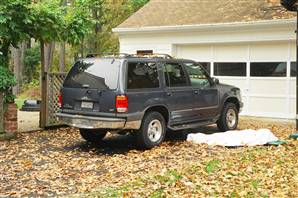 Jablin's body, discovered by police.
Piper and Fredric in 1985.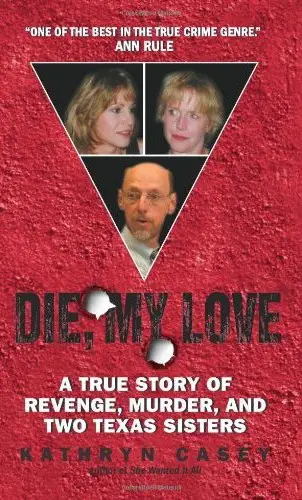 The victim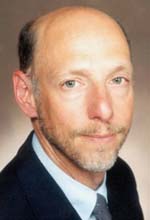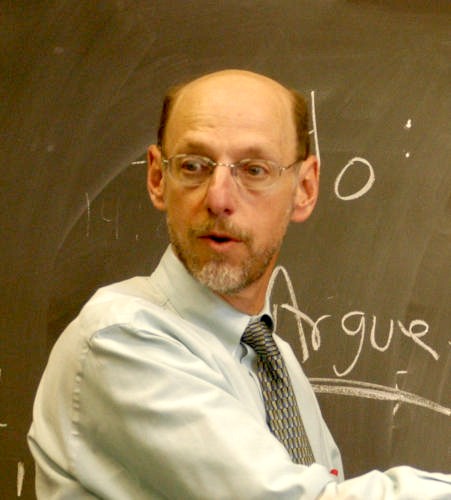 Professor Fredric Mark Jablin.