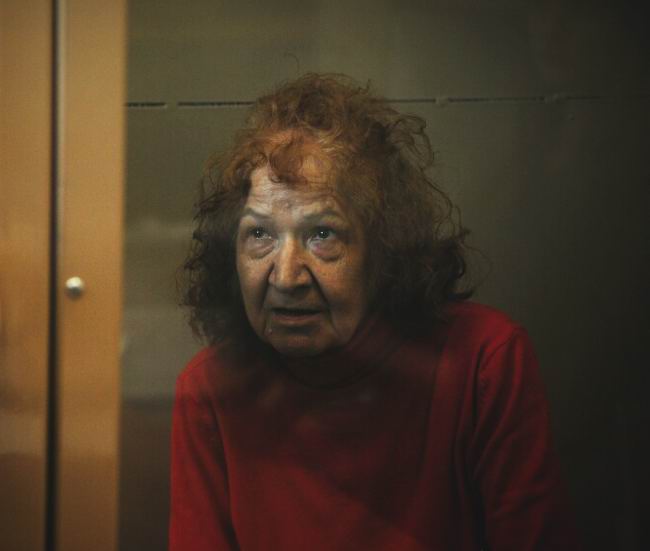 Russian police fear that serial-killing Russian grandmother Tamara Samsonova may have been a cannibal.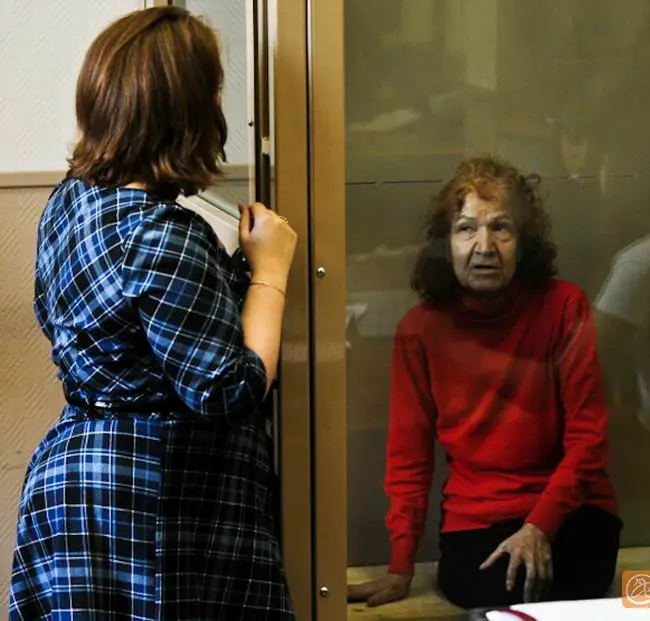 Tamara Samsonova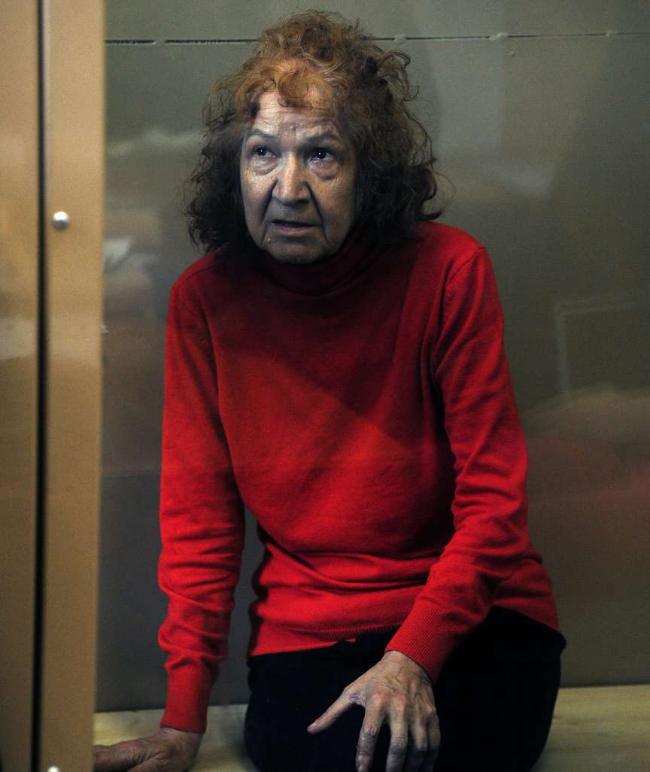 Tamara Samsonova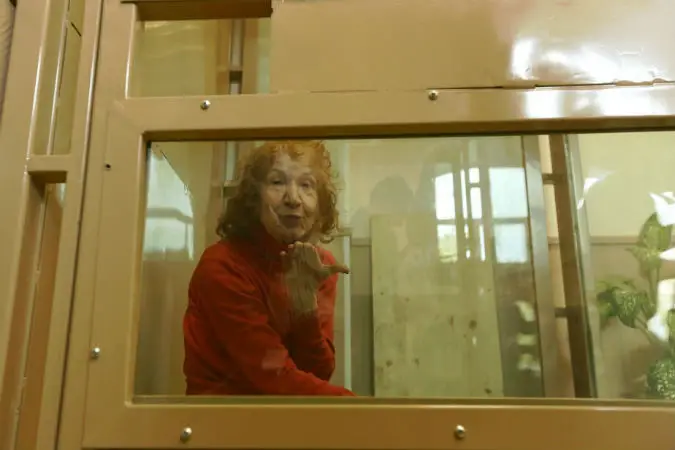 While in court, Samsonova (pictured) blew a kiss to reporters and told them: 'I knew you would come.
It's such a disgrace for me, all the city will know'.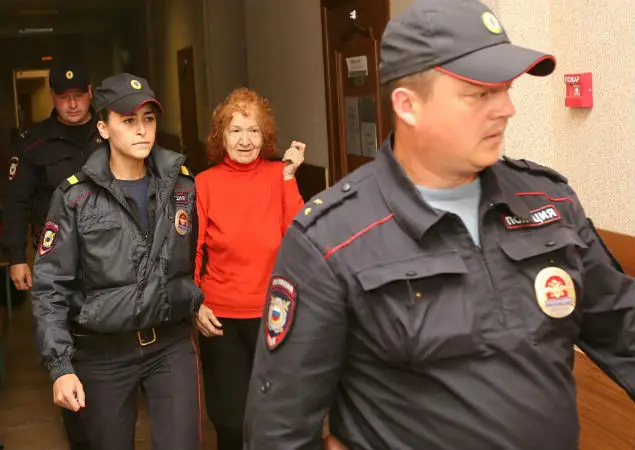 Police now fear Samsonova - who was arrested last month after CCTV emerged apparently showing her
with a victim - could be responsible for further killings after mysterious human remains were
found dumped in bags.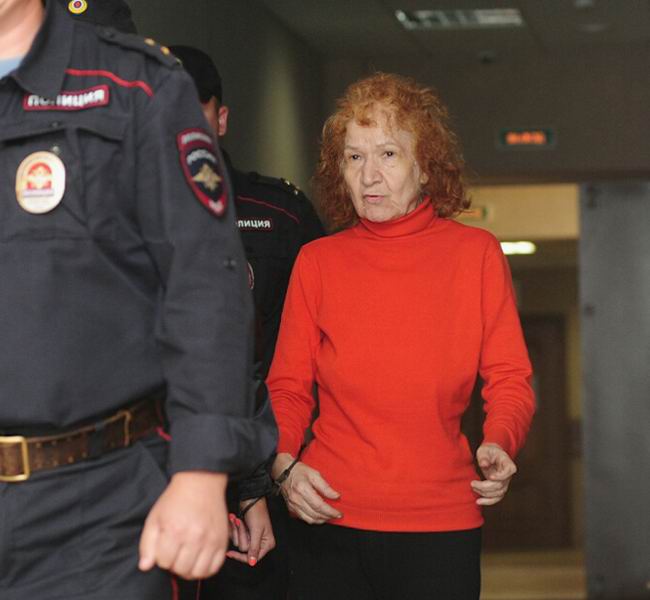 Tamara Samsonova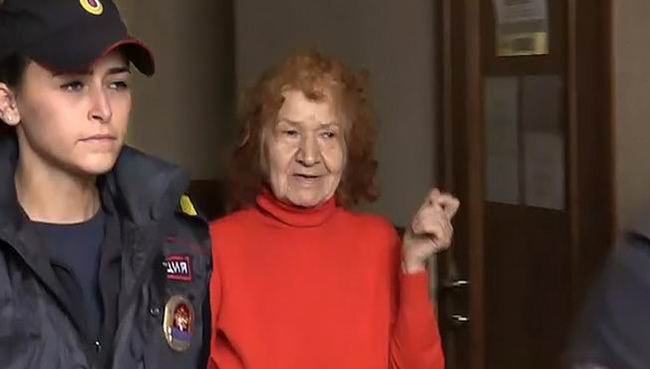 Tamara Samsonova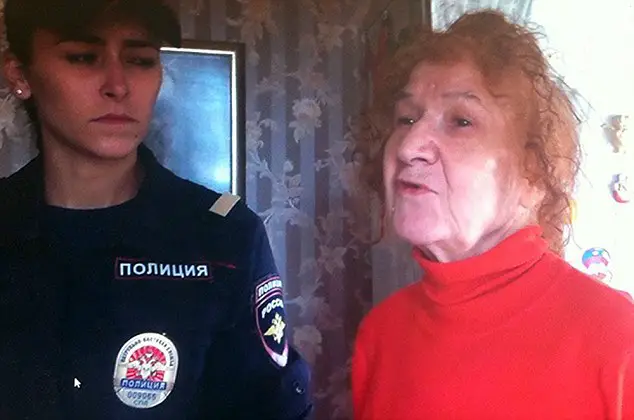 During an interrogation by Russian police, Samsonova (right) admitted to boiling the severed head
and hands of her victim after sawing up her body.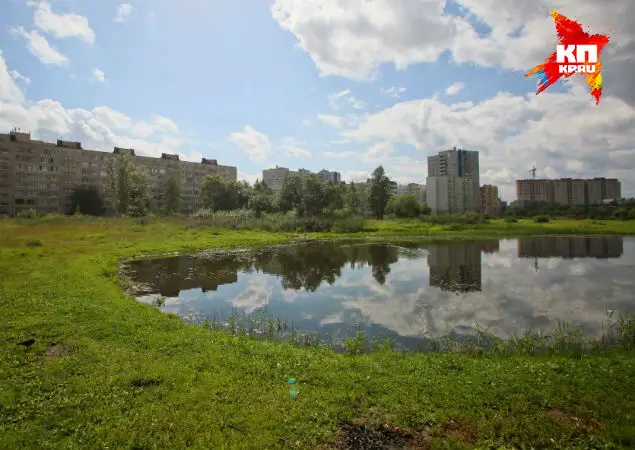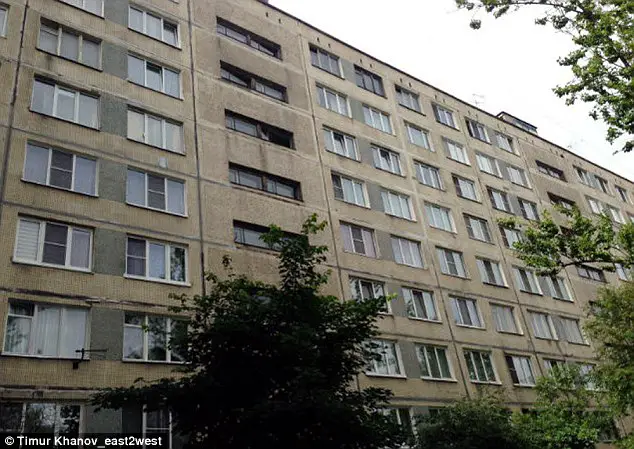 The apartment block on Dimitrova Street in St Petersburg where Tamara Samsonova lived for 40 years.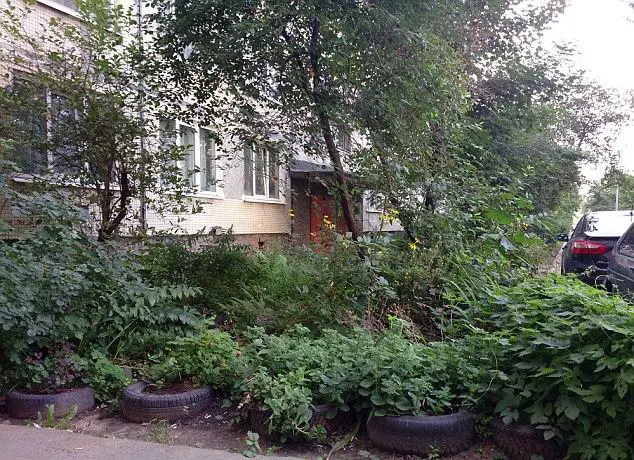 Police found Samsonova's bizarre diaries - written in English, German and Russian - after they arrested
her at her and searched her apartment bock in St Petersburg (pictured).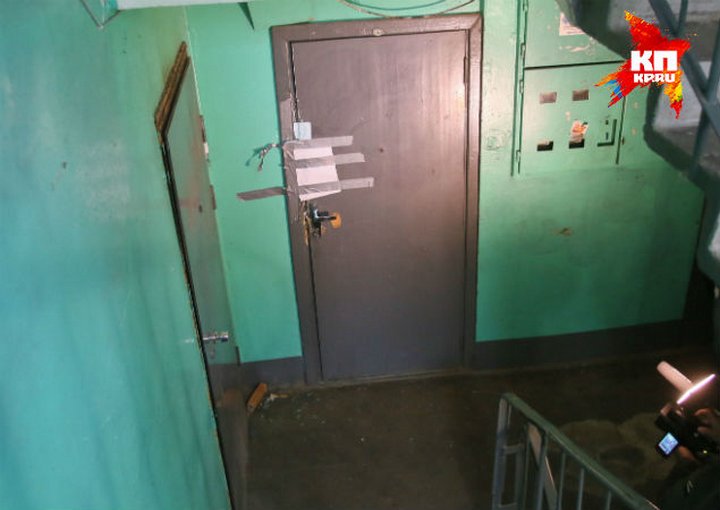 Pictured is the front door of suspected serial killer Tamara Samsonova. Her neighbour said: 'I do believe
she committed all these horrible murders right on the other side of my wall'.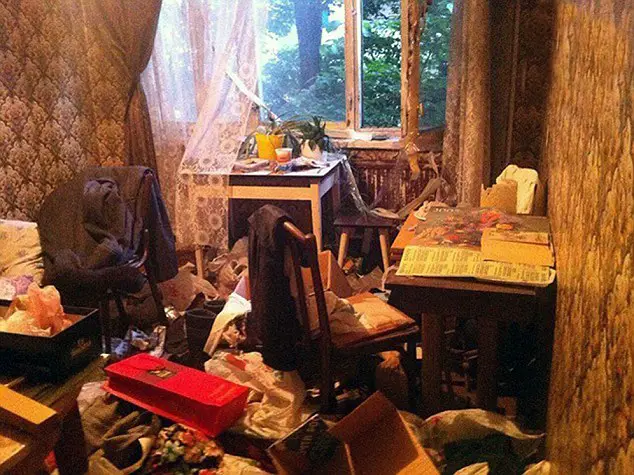 Police arrested Samsonova in July after sniffer dogs found the remains of a body near her St Petersburg
flat (pictured) - where they found bizarre diaries written in German, English and Russian.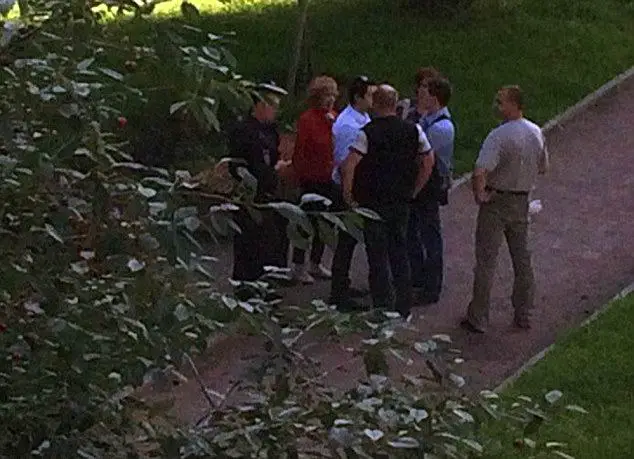 Samsonova was taken back to the grounds of the St Petersburg apartment block (pictured)
to help search for the severed head in August.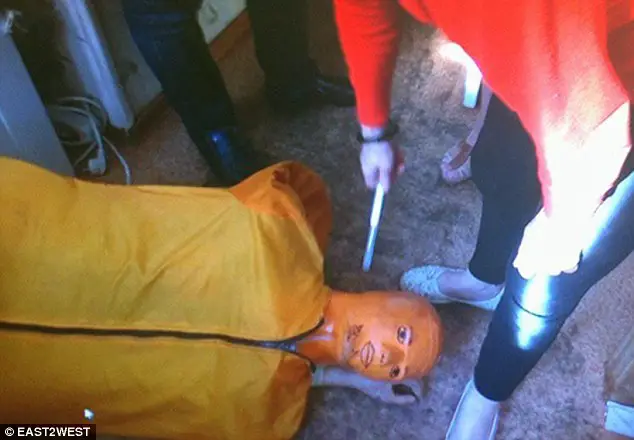 'Granny Ripper' Tamara Samsonova reenacts how she beheaded her final victim
before boiling her head in a saucepan.