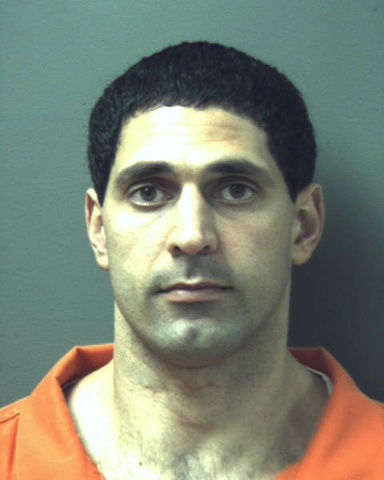 This 2008 photo released by the Loudon County, Va. Sheriff's Office shows Elias Abuelazam,
a suspect in a string of 18 stabbings that terrorized people across three state.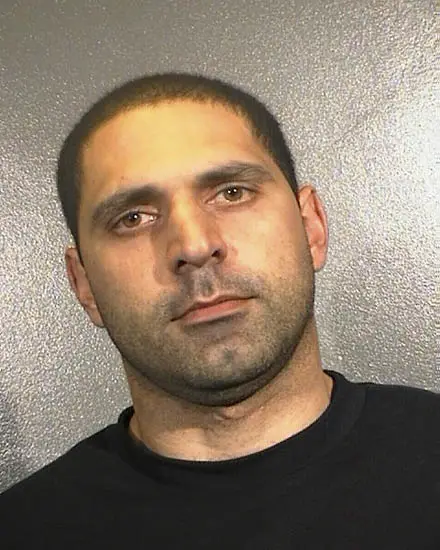 This undated photo released by the Arlington, Va., County Police Department shows Elias Abuelazam.
(Arlington County Police Department / Associated Press)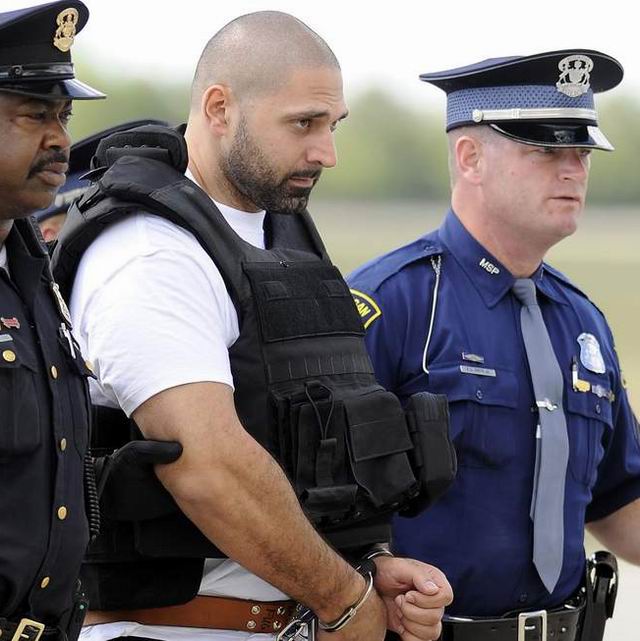 Elias Abuelazam is escorted by authorities after arriving at AV Flight in Flint.
(David Coates / The Detroit News)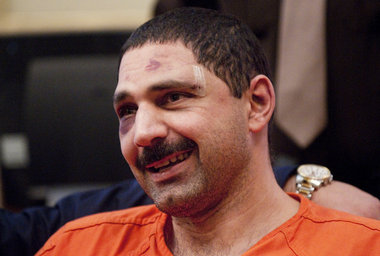 Elias Abuelazam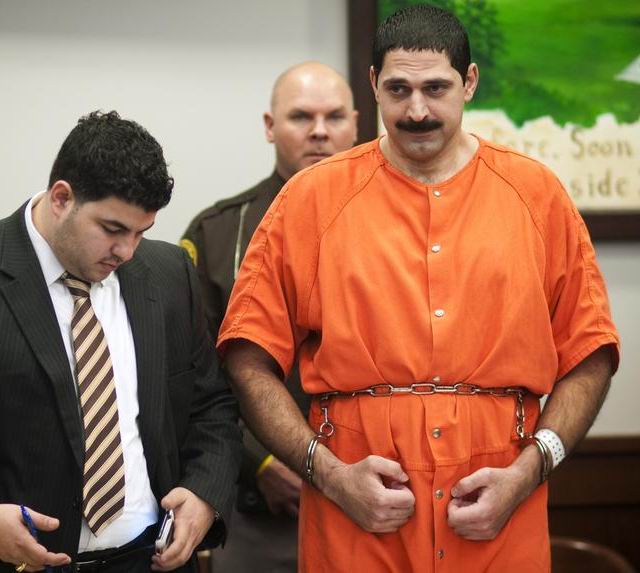 Accused serial stabber Elias Abuelazam, right, and his attorney Edward Zeineh waits for
the judge to enter the room during his first of three preliminary hearings, Friday,
Nov. 12, 2010, at the Genesee County Courthouse in Flint, Michigan.
(AP Photo/The Flint Journal, Ryan Garza)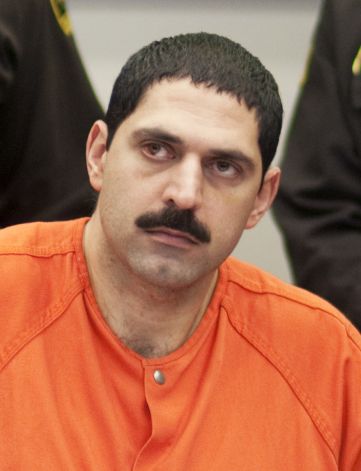 Elias Abuelazam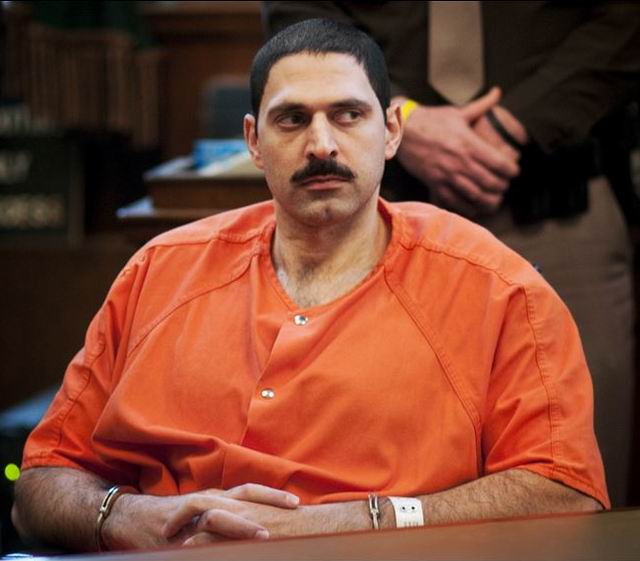 Elias Abuelazam
Elias Abuelazam attends an extradition hearing in Fulton County Superior Court
in Atlanta on August 13, 2010.
(Erik S. Lesser/AP/pool)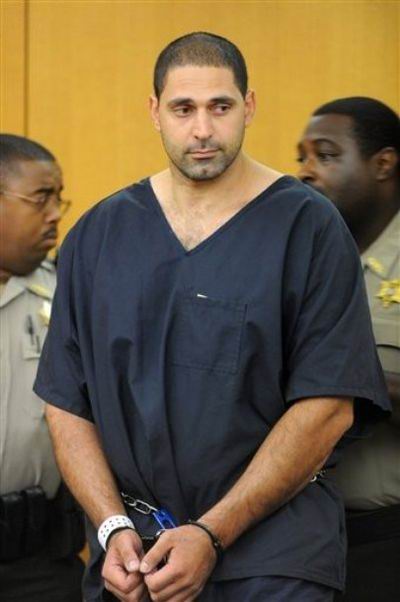 Elias Abuelazam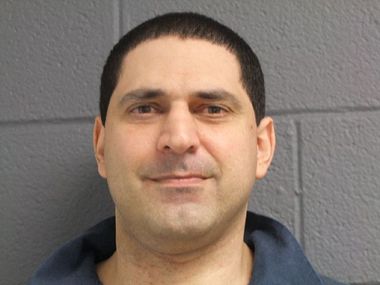 Elias Abuelazam, 2012.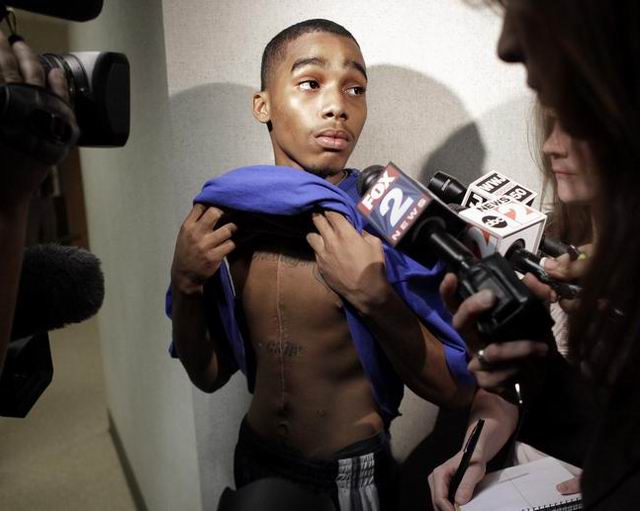 Etwan Wilson, 17, shows his knife wound and scar from surgery outside the Elias Abuelazam
arraignment at 68th District Court in Flint, Mich., Thursday, Aug. 26, 2010. Wilson's attack
on Aug. 1, 2010 is one of the 14 stabbings being investigated in the Abuelazam case.