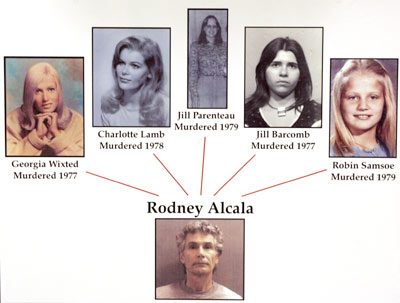 The victims and Alcala.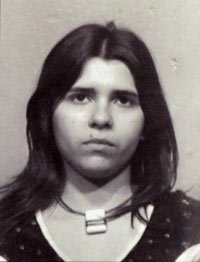 Jill Barcomb was a woman from Oneida, NY, who was killed in Southern California at age 18 in 1977 by serial killer Rodney James Alcala. Barcomb had been in Southern California for about three weeks when her body was found on a dirt path near Mulholland Drive in Los Angeles. Barcomb was found in a knee-to-chest position and naked from the waist down. There were signs of sexual assault, and she had been strangled with a pair of blue slacks and beaten. She also had three bite marks on her right breast, according to the Los Angeles County Coronerís Office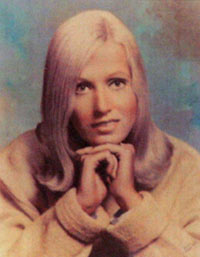 Georgia Wixted was a registered nurse who was killed at age 27 by serial killer Rodney James Alcala. Wixted's bruised and battered body was found on the floor of her Malibu studio apartment near her brass bed on Dec. 16, 1977. She was naked and had been sexually assaulted before she was tortured, bludgeoned and strangled. A hammer was found next to her body.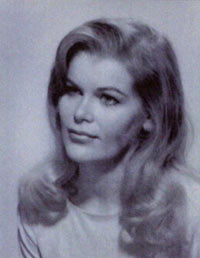 Charlotte Lamb was a legal secretary from Santa Monica who was killed at age 32 by serial killer Rodney James Alcala. Lamb's naked body was found on June 24, 1978, in the laundry room of a large apartment complex in El Segundo. She had been sexually assaulted and strangled with a shoelace. The apartment manager found her body lying face up with her hands behind her back, but residents said they had never seen her before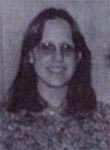 Jill Parenteau was a computer program keypunch operator who was killed at age 21 by serial killer Rodney James Alcala. Parenteau was killed on June 14, 1979 by an intruder broke into her Burbank apartment by jimmying window louvers. She was 21. Her nude body was found on the bedroom floor propped up by pillows.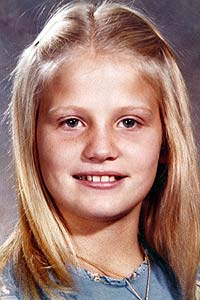 Robin Samsoe was a girl from Huntington Beach who was abducted and killed in 1979 at age 12. Her slaying quickly became one of the most notorious murder cases in Orange County history. Serial killer Rodney James Alcala has been thrice tried and convicted for her death. Samsoe was abducted on June 20, 1979 as she rode a borrowed bicycle from her neighborhood in Huntington Beach to ballet practice. Her decomposing body was found about 12 days later, dumped off Santa Anita Canyon Road.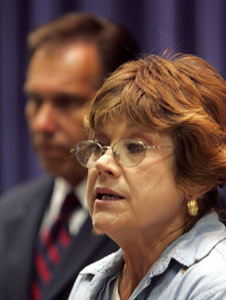 Marianne Connelley, Robin Samsoe's mom, addresses the media.
Orange County District Attorney Tony Rackauckas is in the background.