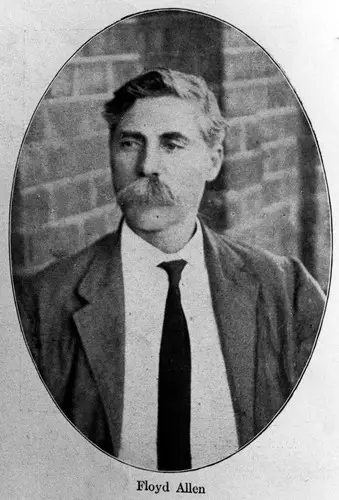 Floyd Allen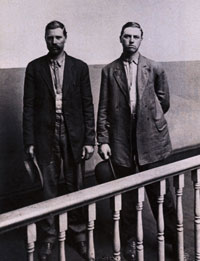 Sidna Allen (left) and his nephew, handcuffed, after their arrest in Iowa.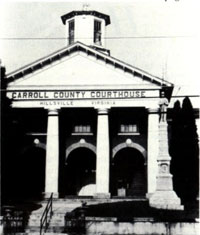 The gun battle, which erupted inside the courtroom, spilled out into the streets with some
of the Allens hiding behind the Conference soldier statue while reloading weapons.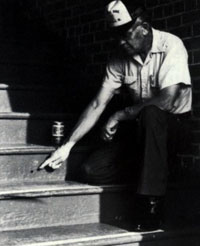 Carroll County Courthouse custodian and massacre buff Bill White
points out bullet hole still visible in the courthouse steps.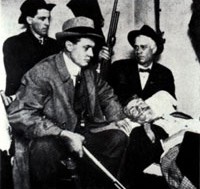 A wounded Floyd Allen is arrested by Roanoke's Baldwin-Felts Detectives,
Thomas L. Felts (left), Charles Patton (back), and Dan O. Baldwin.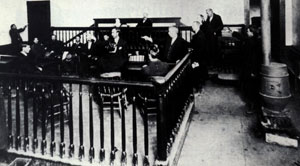 Posed reenactment of the infamous courthouse shootout probably was used as a trial exhibit.
The photo, which belongs to Rufus Gardner, contains no identification, but it does give a rare
view of the courtroom as it looked at the time of the shooting.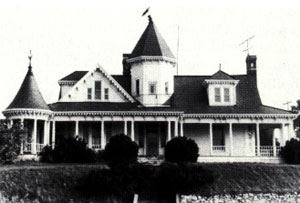 Storekeeper Sidna Allen's house- "the finest in Carroll County" - as it appears today.
Floyd Allen spent the night here before hearing the jury's guilty verdict the next morning.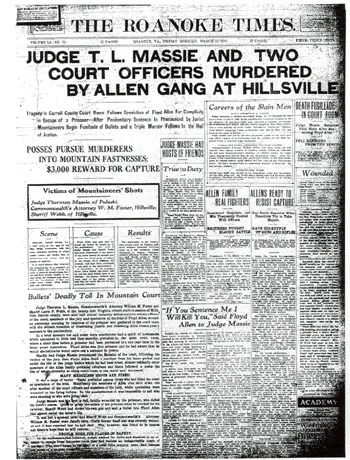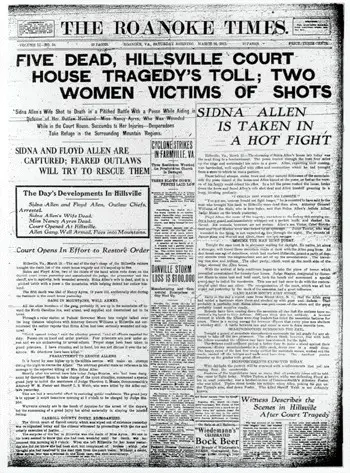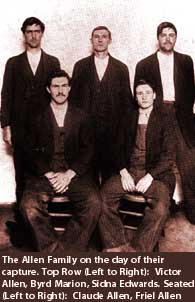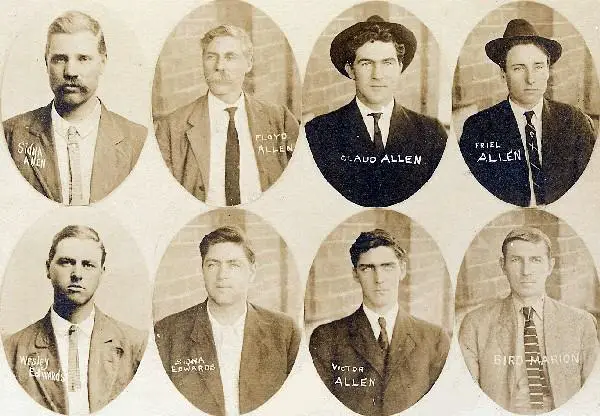 A great photo postcard of Floyd Allen and his son Claud Allen and other Allen cousins involved
in the Hillsville, Carroll County Virginia, Courthouse Tragedy.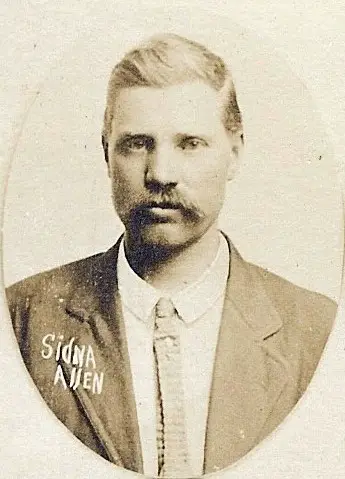 Sidna Allen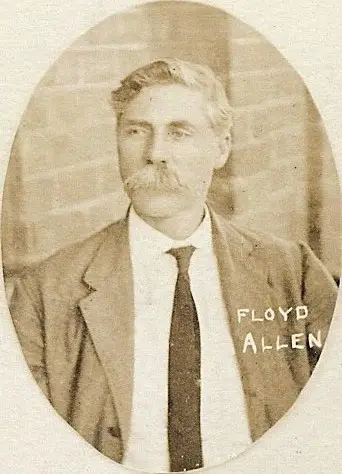 Floyd Allen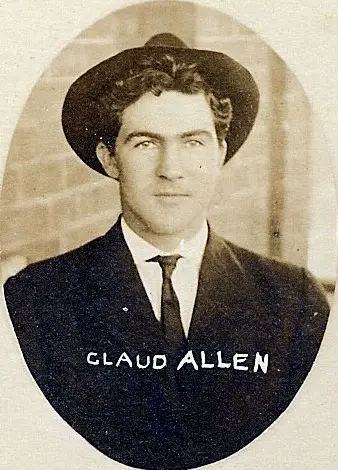 Claud Allen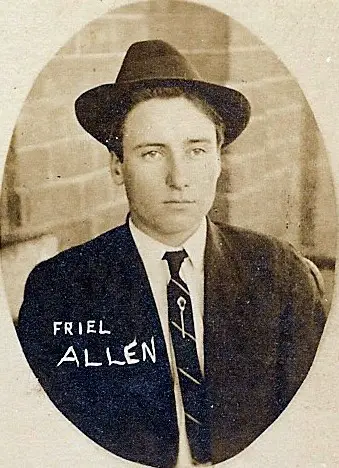 Friel Allen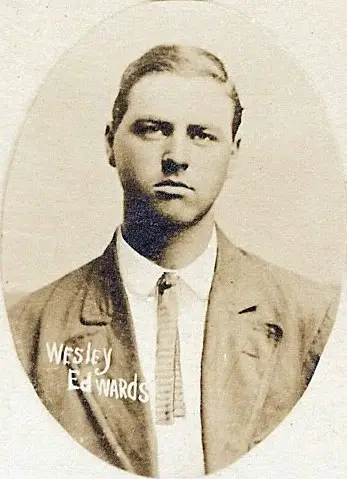 Wesley Edwards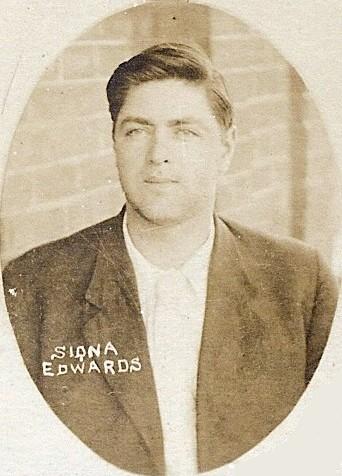 Sidna Edwards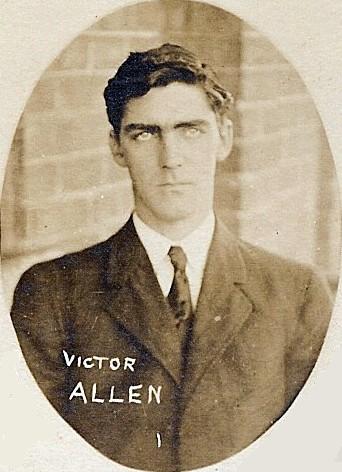 Victor Allen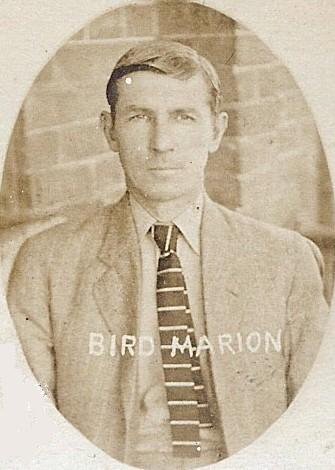 Bird Marion