Two men wanted in a rash of shootings that left three dead and two injured in Virginia were arrested yesterday by the New York City police after being pulled over for what investigators called a routine traffic infraction in the Bronx.
The suspects, both from Prince William County, Va., were also being questioned last night in connection with two shootings in Queens on Monday. In those incidents, a 20-year-old bodega employee and a 61-year-old off-duty traffic enforcement officer were injured.
The police arrested Jamel Crawford, 22, and Joshua Andrews, 19, after they were pulled over about 12:30 p.m. at the corner of Exterior Street and East 146th Street. The authorities in Virginia said the arrests followed an urgent exchange of information with New York detectives on Monday night, after the shootings in Queens.
The charges pending in Virginia include first-degree murder and armed robbery in connection with two shootings in December in Prince William County and one on Jan. 4 in Stafford County, said Officer Dennis Mangan of the Prince William County Sheriff's Department.
The first of the Queens shootings occurred at 8:30 p.m. Monday, when investigators said two men entered a store at 134-16 Guy Brewer Boulevard in Springfield Gardens, ordered an employee to the rear of the store and shot him in the face. The two men fled after one was wrestled to the ground by the store's owner, the police said.
The other Queens shooting occurred 20 minutes later, when two men drove their car onto the lawn of the off-duty traffic enforcement officer. He was shot and slightly injured when he confronted them, the police said. The police declined to identify the victims, who were in stable condition at Queens hospitals, according to the authorities.
---
2 Charged In Fatal Spree Were Out on Bail
Chris L. Jenkins; Washington Post Staff Writer
January 13, 2002
The two Woodbridge men charged in a month-long crime spree that left three Prince William County men dead and four other people wounded have long histories of violent crime and were free on bail during the rampage, court records show.
Jamel Saleks Crawford, 22, and Joshua Wayne Andrews, 19, are each charged with two counts of capital murder, one count of murder and two counts of attempted murder, among other crimes, in a shooting binge that began Dec. 12 and stretched from Stafford County to New York City.
Despite histories that include other murder charges and violent crime, both were free on relatively low bail for unrelated crimes in Prince William during the spree. Surviving victims and family members of those slain questioned the record-checking of the judges who set the bail.
"I'm still trying to understand how these men were able to be on the streets," said Wilbur Henry Morrison, the father of Robert Morrison, who was killed Jan. 2 in his Prince William apartment. "How can [people] like that get out on bail? It's just shocking."
A look at the criminal histories of the two men shows that a combination of weak court cases, favorable sentencing and friendly bail has kept them out of jail for much of their lives. Crawford, in fact, walked into the bustling Prince William General District Court on Dec. 28 -- after police say he killed a man and was about to kill the others -- to ask a judge for a free lawyer on unrelated weapons offenses.
Crawford, known as "Divine" in his Woodbridge neighborhood, was charged Nov. 16 with three weapons violations stemming from a July 30 incident in Woodbridge.
Crawford avoided arrest for nearly four months on those charges until he was stopped for speeding in Stafford and the officer noticed the arrest warrant on his computer, records show.
Prince William Magistrate Marian B. Evans set bail at $1,000; Crawford posted 10 percent of that, $100, and was released the next day, court records show. The bail came five months after Crawford was taken off probation for fatally shooting a man in Virginia Beach in 1997.
Andrews, 19, was free on $5,000 bond in connection with felony larceny charges in October, court records show. His criminal history also includes his acquittal on two counts of murder in the deaths of his brother and his brother's girlfriend in Colorado. Those charges came after nearly a dozen juvenile charges that began when he was 11, Colorado officials said.
Survivors of the recent violence and family members of the victims said more attention should have been paid to Crawford's and Andrews's pasts before setting them free.
"Society gave these people too much leeway," said James Celestine, a New York City Transit Police worker who was shot last week in New York City, allegedly by Crawford and Andrews.
"I wish something more had been done to keep these people off our streets."
Crawford and Andrews are being held in New York City and do not have lawyers on the murder charges. Crawford's attorney on the weapons charges, Mark T. Crossland, did not return telephone calls to his office last week.
Evans said she did not remember the specifics of Crawford's release but acknowledged that $1,000 bail was unusually low. She added that she might not have had details of his charges or his past in front of her because Crawford was transferred from Stafford.
"One thousand dollars bail doesn't make sense to me," she said yesterday. " . . . It makes me very angry. . . . You hate to think that you've let someone out who's done all of these things."
Virginia law requires any judicial officer considering bail to "the extent feasible, obtain the person's criminal history." In determining bail, magistrates and judges are expected to consider whether defendants might flee and whether their freedom would "constitute an unreasonable danger to himself or the public," the law says.
Crawford and Andrews are charged with going on a shooting spree that began Dec. 12 in Woodbridge with the death of a man in a middle school parking lot less than a month after Crawford was released on bail. Crawford and Andrews are also accused of killing two men near Dumfries on Jan. 2. The spree allegedly ended Tuesday in New York with a shooting at a Queens bodega and on Celestine's front lawn.
Court records show that several near-misses have kept Crawford and Andrews out of jail.
In August 1998, Crawford pleaded guilty to voluntary manslaughter -- murder charges were dropped as part of the plea bargain -- in the shooting death of Kareem Jonax, a 20-year-old Virginia Beach man.
The shooting occurred a month before Crawford's 18th birthday, and he was tried as an adult. But he was sentenced as a youthful offender, given time served and one year of supervised probation. Judge Edward Hansen, who sentenced Crawford, declined to comment, although a clerk indicated that the sentence was in step with Virginia law.
Former prosecutors said they did all they could given the evidence. "We didn't feel as if we really had enough to convict him on the original murder charge," said Bob Dautrich, who prosecuted the case in Virginia Beach and is now in private practice in Norfolk. He added that a statement made by Crawford to Virginia Beach police had been suppressed by Hansen.
Andrews, who goes by the street name "Scarface," also had brushes with the criminal justice system. He was arrested for minor offenses in Denver when he was 11, then was charged with increasingly violent misdemeanors and felonies until he was charged with the April 3, 2000, murder of his brother, Roman Martin, 20, and Martin's girlfriend, Krisunda Temple, 15, authorities said.
A jury found him not guilty last year. The forewoman told Denver's Rocky Mountain News that jurors thought Andrews was guilty but that the prosecution had not proven it beyond a reasonable doubt. Andrews and his mother, Imani Taymullah, have maintained that he is innocent.
Taymullah said Andrews moved to Virginia about six months ago and that he met Crawford on a street corner in Woodbridge.
Andrews told his mother that he took park in the Virginia killings, Taymullah said, but he shifted much of the blame to Crawford. She feels helplessness and anger toward her son but said she also feels for the victims' families.
"I know exactly how these families feel," she said, referring to the slaying of her son Roman. "I'm just so sorry that this had to happen."
Family members of the victims say they are trying to cope with the deaths of the three young men and wonder whether the pair police say are responsible could have been kept in jail.
"I'm not sure what to think about criminal justice right now," Wilbur Morrison said.
Copyright 2002 The Washington Post
---
Grand Jury to Study Triple Slaying
The Washington Post
Friday, March 24, 2006
A Prince William County grand jury will hear the case of a man charged in a shooting rampage that stretched from Prince William County to New York, a General District Court judge ruled yesterday.
Joshua W. Andrews, 23, who was extradited from New York in January, is charged with killing three men four years ago. Two of the men, Romanno A. Head and Robert I. Morrison, both 22, were shot in the head at their Dumfries apartment after being told to strip and stand in the bathtub, according the prosecution's case. Several weeks earlier, in December 2001, Clayton Breeding, 24, was found shot in the head in the parking lot of Rippon Middle School in Woodbridge.
Andrews's attorneys, Mark Petrovich and Tom Walsh, declined to comment after yesterday's preliminary hearing. Andrews was charged with three counts of murder and three counts of robbery. He also has been charged with five firearm violations.
Jamel Crawford, 26, who is also charged in the Dumfries killings, was extradited from New York on Monday. His preliminary hearing is set for May 3.
After the Prince William slayings, police said, the pair shot and robbed a man in Stafford County and then fled to New York.
There, they were convicted of shooting a Queens convenience store worker, who was hit in the face, and later that day firing at an off-duty traffic enforcement agent, grazing him on the head and on one hand.
---
Va. Man Convicted In Fatal Shootings
Jury to Pick Death Or a Life Term in 2002 Slayings of 2
By Maria Glod - The Washington Post
Wednesday, July 25, 2007
A Prince William County jury convicted a 25-year-old Woodbridge man yesterday of capital murder in connection with a 2002 shooting rampage that stretched from Virginia to New York, and a prosecutor urged the panel to send the killer to death row.
The jury found that Joshua W. Andrews went to a Dumfries-area apartment Jan. 2, 2002, as part of a planned robbery. Prosecutors said he forced the three men inside to climb naked into the bathtub and started shooting.
Roommates and high school friends Romanno A. Head and Robert I. Morrison, both 22, were killed. Their friend, Rutherford Berry, was shot in the head but survived.
In seeking the death penalty for Andrews, Assistant Commonwealth's Attorney James A. Willett told jurors after the conviction was announced that Andrews has threatened court officials, attacked an inmate who testified against him and offered a guard cash to help him escape. Willett also told the jury that Andrews shot and wounded two people in New York after the apartment shootings.
"You know what he's done in his past. . . . You fully understand the horror that those three young men had to go through because of him," Willett said during his opening statement in the penalty phase of the trial. "He's more dangerous, more violent, more cold and calculated than he has ever been in his life."
Andrews's defense team described the defendant's troubled past as they asked the jury to spare his life. The lawyers said Andrews grew up with a father who was on death row, a drug-addicted mother and an abusive stepfather. They said that Virginia law allows only two sentences for capital murder, life without the possibility of parole or death.
"He'll die in jail, that's the bottom line," defense attorney Thomas B. Walsh said in court. "We're going to ask you for mercy. . . . We're going to ask you to have him spend the rest of his life in a 6-by-8 cell."
The jury will begin hearing from witnesses in the sentencing phase today.
During the trial in Prince William County Circuit Court, prosecutors said that Andrews and another man, Jamel S. Crawford of Woodbridge, went to Head and Morrison's apartment that January evening in 2002 to steal cash and marijuana.
Crawford, 28, a key prosecution witness who also is charged in the shootings, testified that he helped plan the robbery but that he never intended for anyone to get hurt. He is scheduled to go on trial next month.
Yesterday's verdict came after about 5 1/2 hours of deliberations over two days. The jury also found Andrews guilty of several other offenses, including robbery, abduction and weapons charges, in connection with the apartment shootings.
The jury acquitted Andrews of first-degree murder in the unrelated death of a 24-year-old Woodbridge man who had been slain a few weeks before the apartment shootings. Clayton Breeding was shot Dec. 12, 2001, in the parking lot of Rippon Middle School in Woodbridge.
Breeding's mother, Karol Santmyer, said she is distraught by the acquittal but takes some comfort in knowing that Andrews will never be free. "He's evil, that's what his name is," she said.
Andrews's mother, Imani Taymullah, who wept outside the courtroom after the verdict was read, said she cannot imagine that her son committed the crimes.
"I'm sorry for the pain that the families are going through. I've always prayed for them," she said. "I hope they can find it in their hearts to forgive."
Walsh said in court that Taymullah took drugs when her son was a child and that she was married to a man who beat both of them. Andrews was a baby when his father was sentenced to death; he was later fatally stabbed by another inmate.
When Andrews was 8, a neighborhood boy pushed him into a shed and set it on fire. Andrews was burned on his face and hands, and kids called him "crispy critter" and "mummy."
In spring 2000, Colorado police charged Andrews with the shooting deaths of his brother and his brother's girlfriend. He was acquitted.
Authorities said that after the Virginia apartment shootings, Andrews and Crawford went to New York, where they robbed and shot a convenience store clerk in Queens. After that shooting, they fled to the Bronx, where they shot another man. Andrews and Crawford were convicted of attempted murder in New York.
---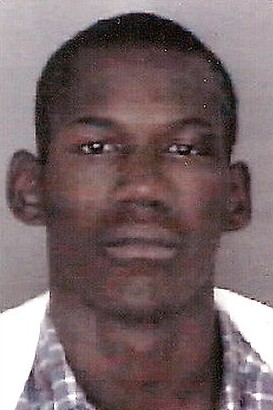 Joshua Wayne Andrews