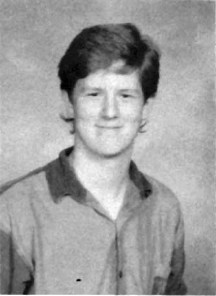 Eric Armstrong photo, taken from his Junior High School yearbook in New Bern, NC.
The photo depicts Armstrong in 1991, at the age of 17.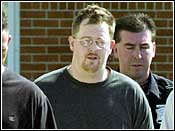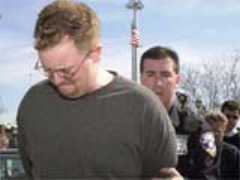 Armstrong got arrested around 12:30 a.m. on April 12, 2000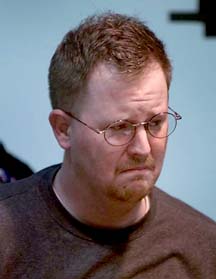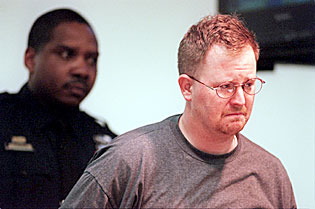 Armstrong strangled women inside his car while he was engaged in sexual intercourse with them.
Armstrong also had sex with some of his victims after they died.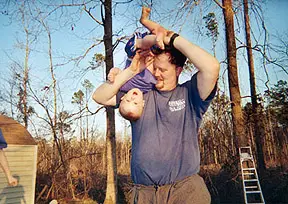 A family photo catches John Eric Armstrong playing inNorth Carolina
last March 2000, with his 14-month-old son, Austin.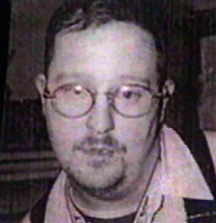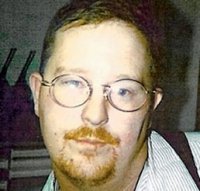 Ones he was 'sailer of the month', now he's known as a serial killer.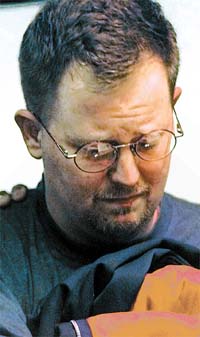 Shipmates called Armstrong 'Opie'.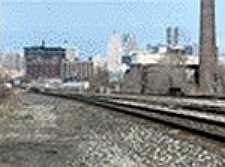 Railroad yard in southwest Detroit
Armstrong's transition from suburban dad to accused serial killer unfolded rapidly and by chance on april 10, 2000, after a passenger on a train passing through southwest Detroit reported what appeared to be corpses near the tracks. The bodies turned out to be Rose Marie Felt (32), Kelly Hood (34), Robbin Brown (20), all prostitutes. They were killed at different times, then dumped in the isolated area. The first body had been placed in the area up to four weeks ago, the second three weeks ago and the third April 10, 2000. Police arrested Armstrong two days later and charged him in five deaths.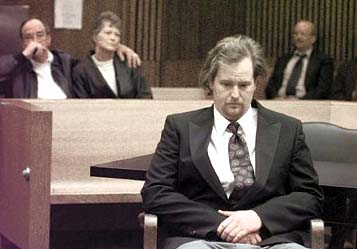 John Eric Armstrong, front, and his parents, stepfather Ron Pringle, left rear,
and Linda Pringle, listen as the jury's guilty verdict is announced March 8,
2001, in the Frank Murphy Hall of Justice in Detroit.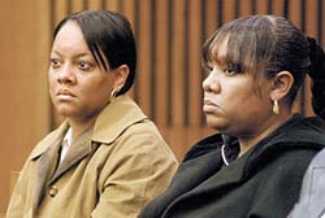 Bonnie Jordan, left, and Judy Jordan, sisters of
murder victim Wendy Jordan, sit in court.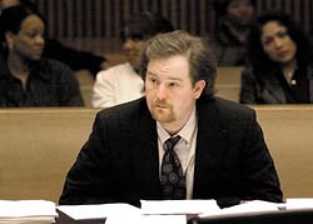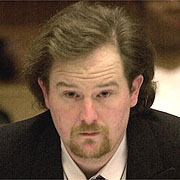 During closing arguments, at the first trial, Prosecutor Elizabeth Walker dramatically held
up her arm, looked at her watch and said: "The pathologist testified that it took at least
30 seconds for Mr. Armstrong to strangle Wendy Jordan, and maybe even longer.
This is how long 30 seconds takes." The courtroom was still as the time ticked by.
"And you can imagine that she was not just laying there waiting, wondering how
long it would take to die. She probably struggled for her life".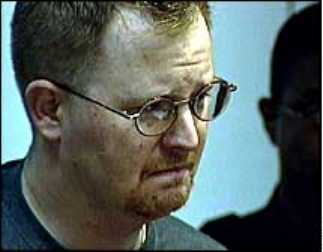 John Eric Armstrong