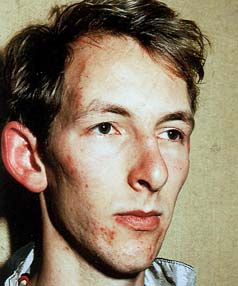 David Bain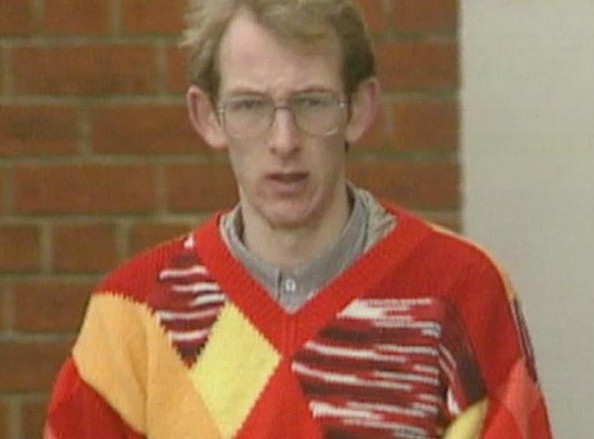 David Bain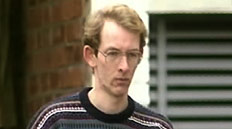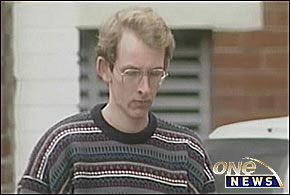 David Bain
David Bain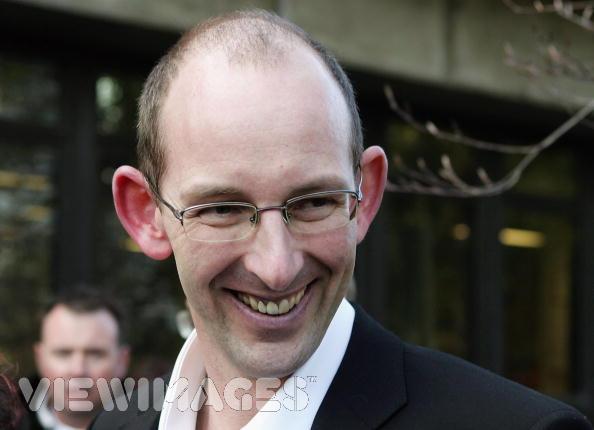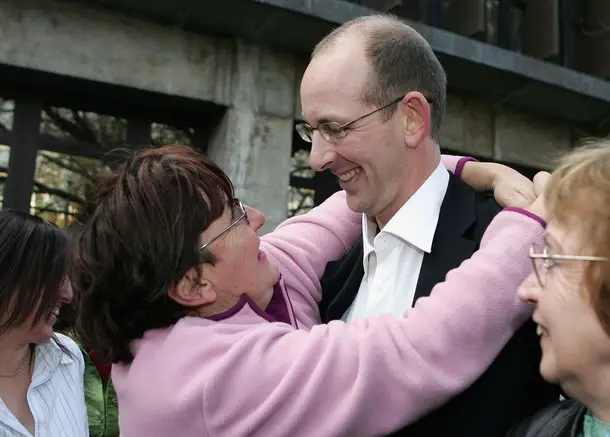 David Bain is hugged by some of his supporters after being released on bail at the Christchurch High
Court May 15, 2007 in Christchurch, New Zealand. Bain was released on bail after the Privy Council's
decision last week to quash his convictions for the 1994 murders of his five family members.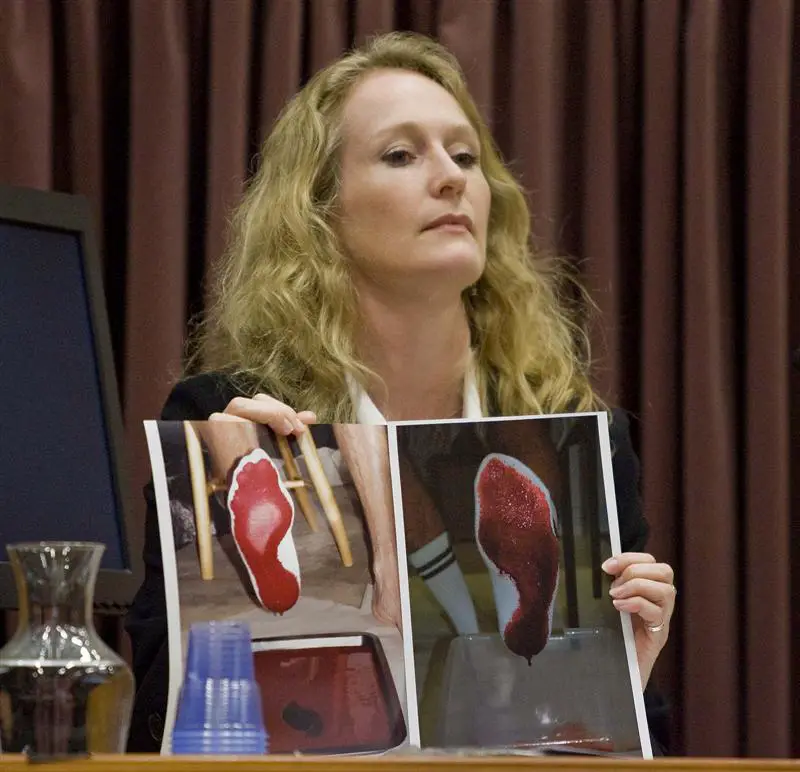 Forensic scientist Dr Anna Sandiford displays photos of bloodied feet at the Bain retrial.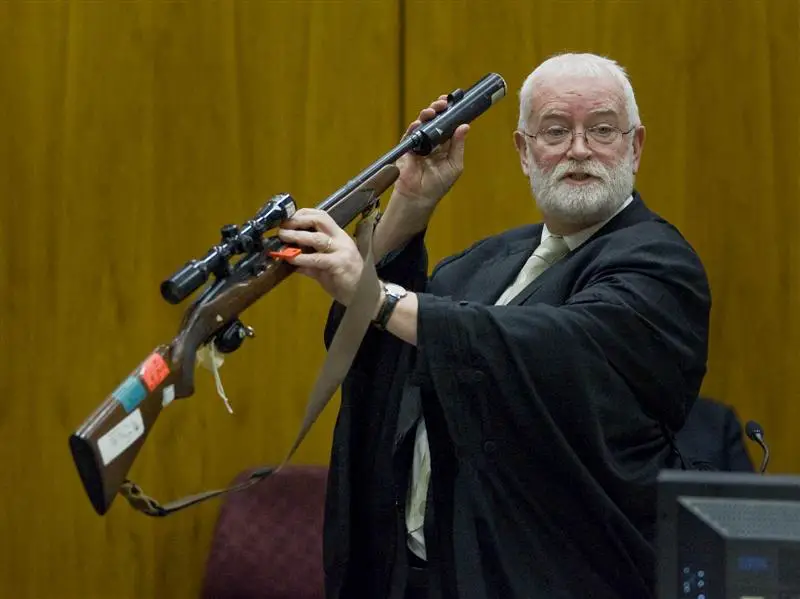 Kieran Raftery QC (above) explains that Stephen Bain left fingerprints on the murder weapon while
fighting his killer, during his closing of the Crown's case during the retrial of David Bain.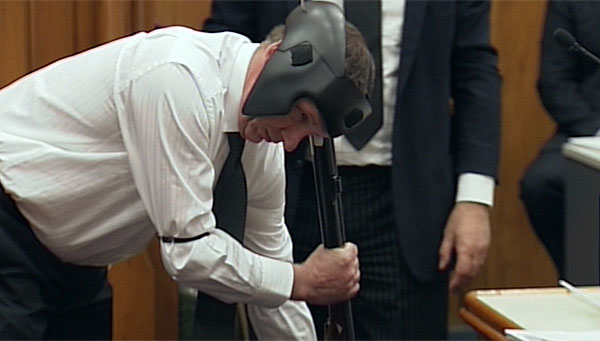 Defence witness Philip Boyce holds a rifle as suggested by a previous witness during a demonstration on
how the bullet wound in Robin Bain's head could have been self-inflicted during the retrial of David Bain.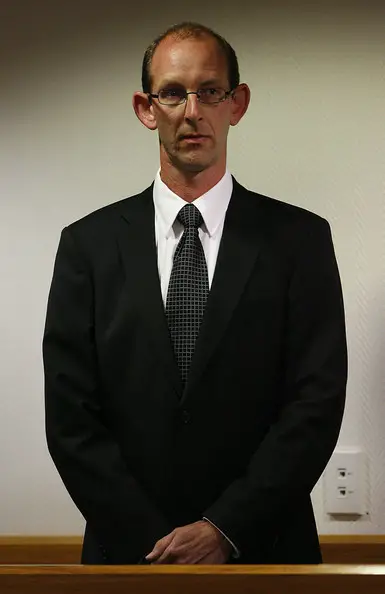 David Bain stands in Christchurch High Court for the first day of his re-trial on March 6, 2009 in Christchurch, New Zealand. David Bain was convicted in 1995 for murdering his family and served
12 years of his life sentence. On his final appeal in 2007 the Privy Council quashed his
convictions and recommended a re-trial.
(Photo by Kirk Hargreaves-Pool/Getty Images)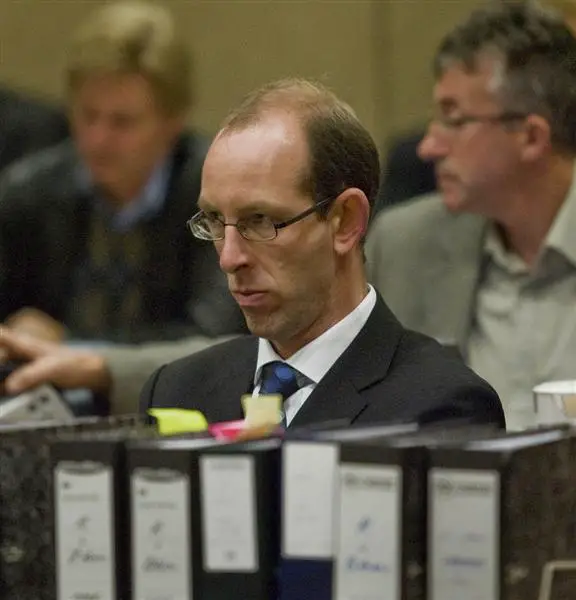 David Bain at his retrial in the High Court, Christchurch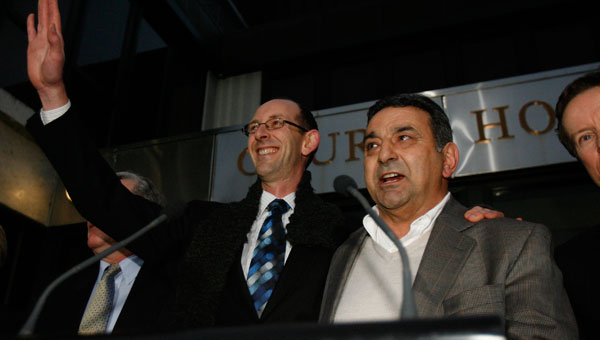 David Bain leaves the High Court in Christchurch with Joe Karam after a jury found him
not guilty of the murders in 1994 of five members of his family.
The victims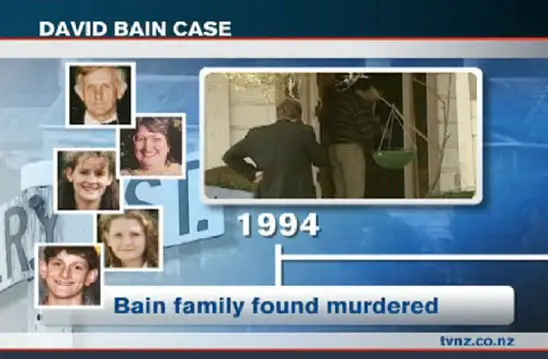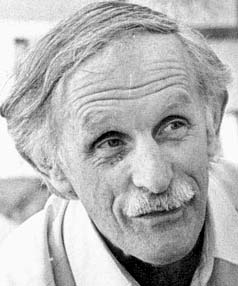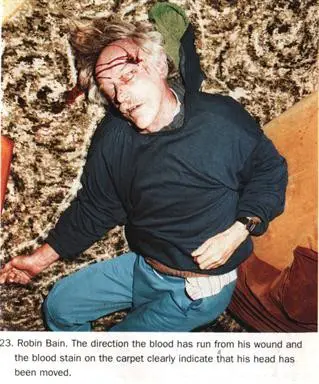 Robin Irving Bain, David's father.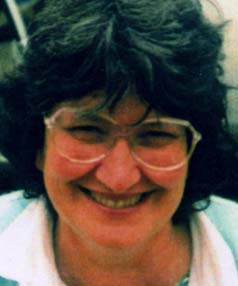 Margaret Arawa Cullen, David's mother.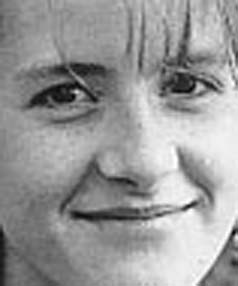 Arawa Mary Bain, 19.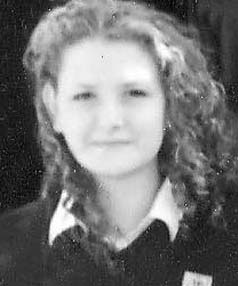 Laniet Margaret Bain, 18.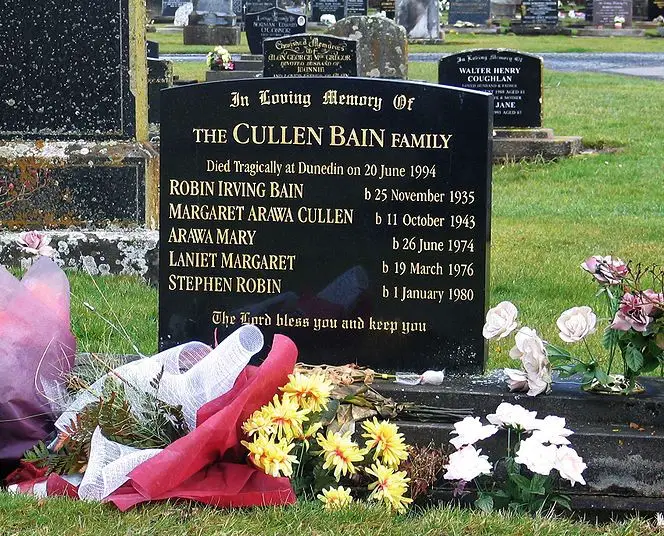 Memorial to the family of David Bain, Mosgiel, Dunedin, New Zealand.