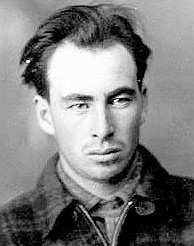 Accused killer Charles Bannon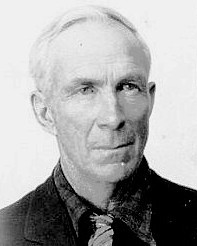 His father James Bannon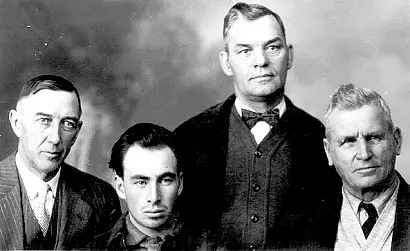 State's Attorney J.S. Taylor, accused killer Charles Bannon, Williams County
Deputy Sheriff Earl Gorden and Sheriff Charles Jacobson.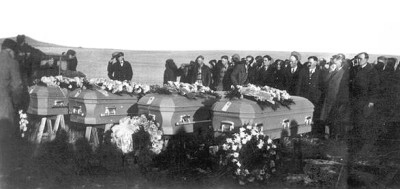 Murdered members of the Haven family were buried together in Schafer Cemetery.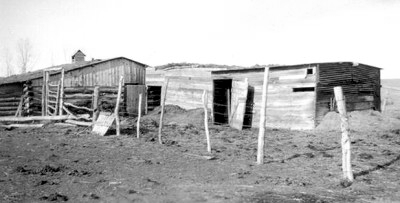 The Haven farmyard: The killings started in the barn, left,
and Bannon hid the bodies in the shed, right.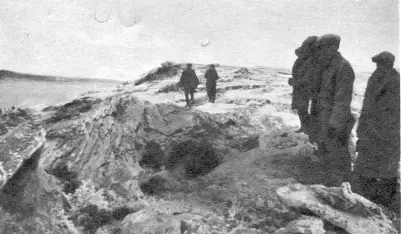 The remote cave where Lulia Haven's body was found.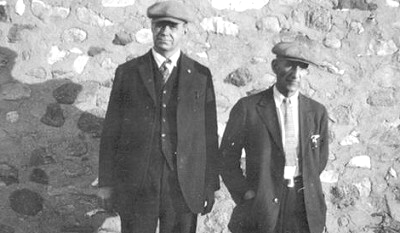 McKenzie County Sheriff Syvert Thompson and Deputy Peter Hallan tried to stop the lynch mob.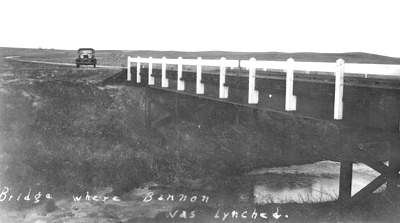 Bannon was hung from this bridge over Cherry Creek.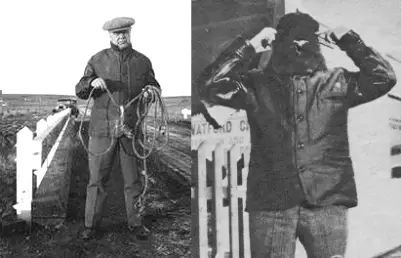 Watford City newspaper editor James Curran displays the noose used to hang Bannon
and shows how the lynchers disguised themselves.
Ndcourts.gov