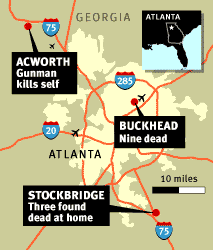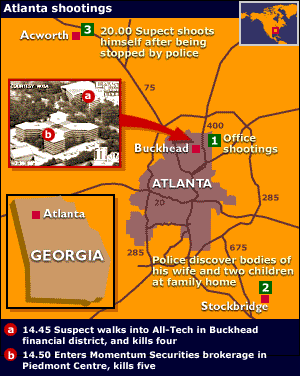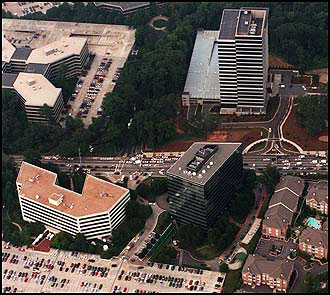 Mark Barton walked into these buildings in Atlanta's financial district and started shooting.
As well as those killed, at least a dozen were injured.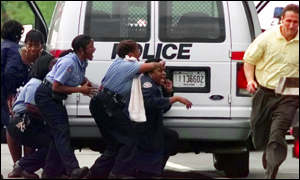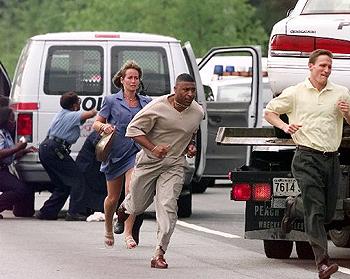 With the gunman still at large, police evacuated the buildings.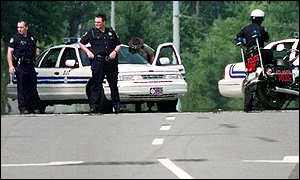 Police cordoned off the area in an attempt to capture Barton.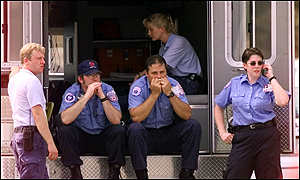 Police officers at the scene were as much in shock as the general public.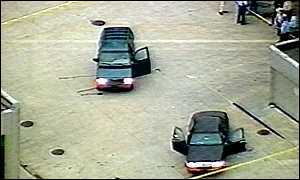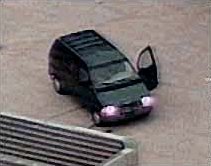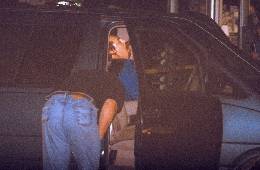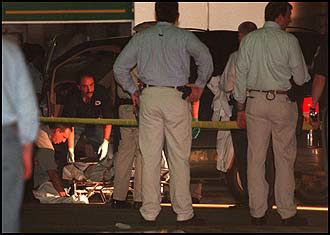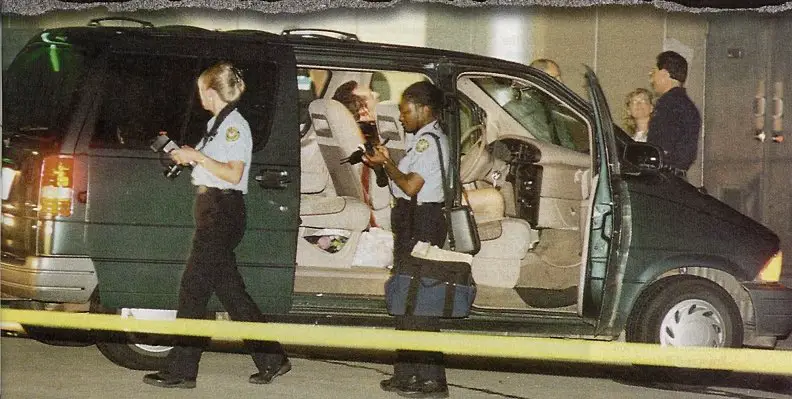 Barton was followed by police and asked to pull over at a petrol station, where he shot himself
in his van before police could arrest him.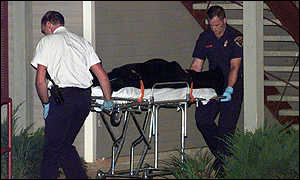 The bodies of Barton's second wife and two children were found at his home.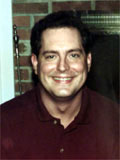 Mark Barton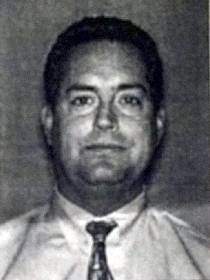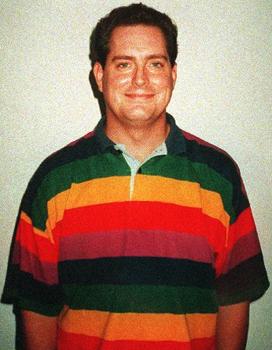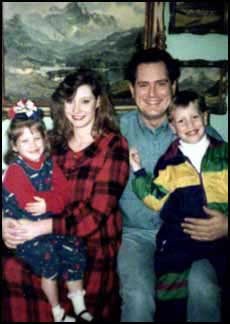 Mark Barton is shown here with his wife Leigh Ann, 27, and his two children
from his first marriage, Matthew, 11, and Elizabeth Mychelle, 7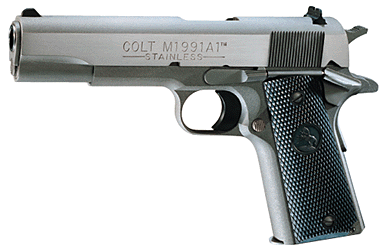 Some victims