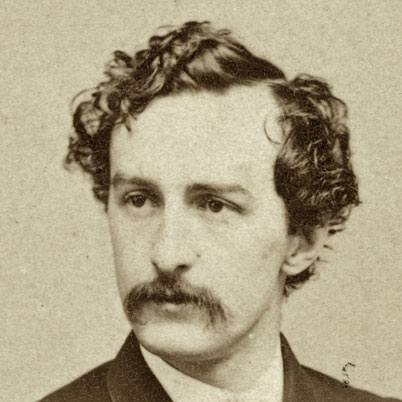 John Wilkes Booth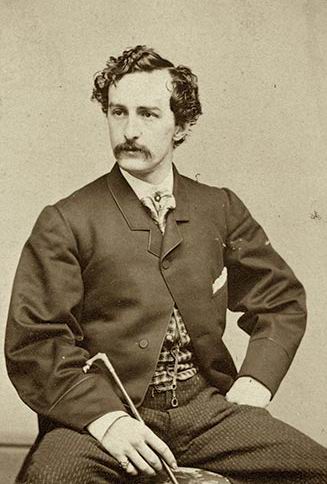 John Wilkes Booth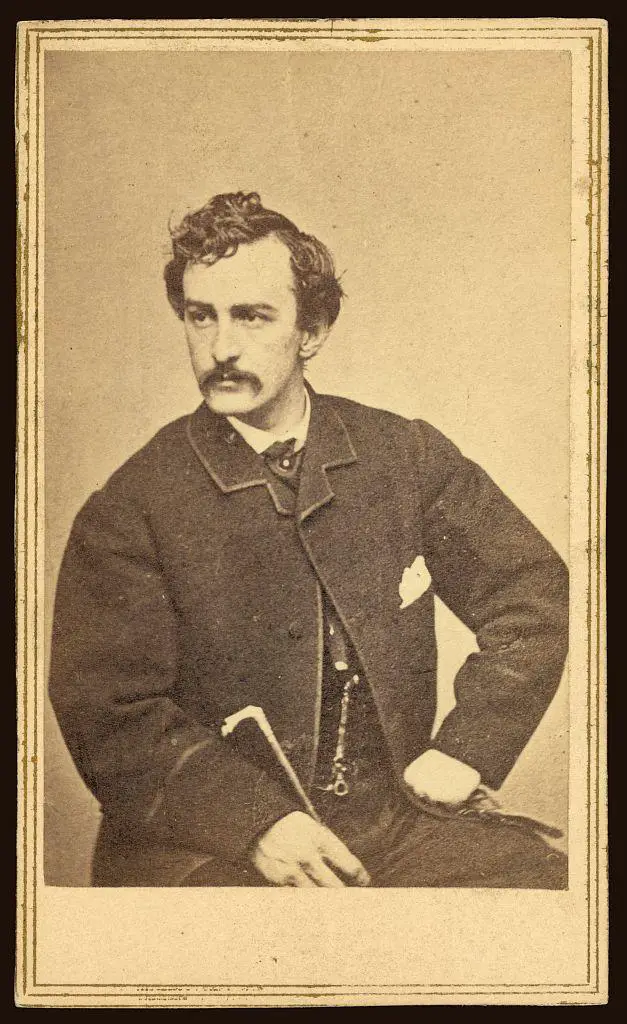 John Wilkes Booth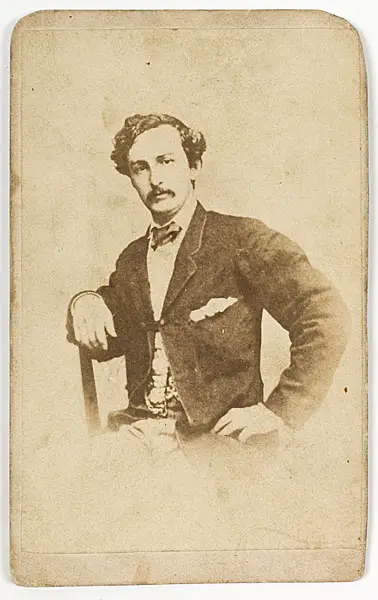 John Wilkes Booth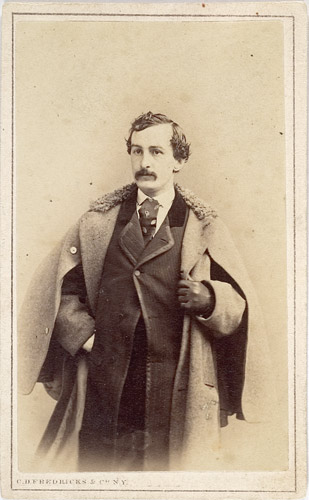 John Wilkes Booth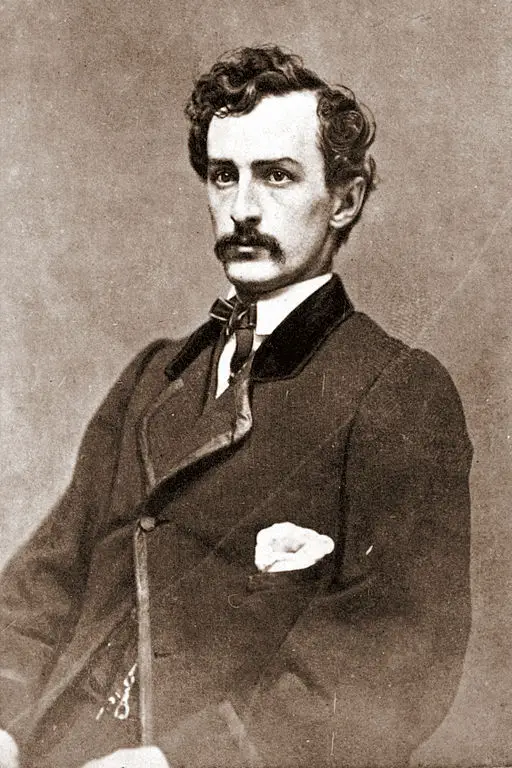 John Wilkes Booth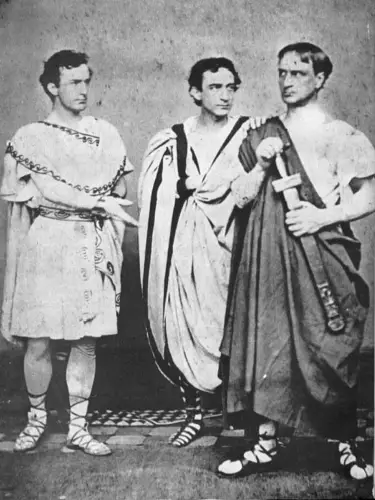 John Wilkes Booth with brothers Edwin Booth and Junius Booth, Jr. (from left to right)
in Shakespeare's Julius Caesar in 1864.

The playbill advertising John Wilkes Booth as Pescara in The Apostate at Ford's Theatre,
Washington, D.C., on March 18, 1865 – Booth's final acting appearance and where
he would assassinate Abraham Lincoln the following month.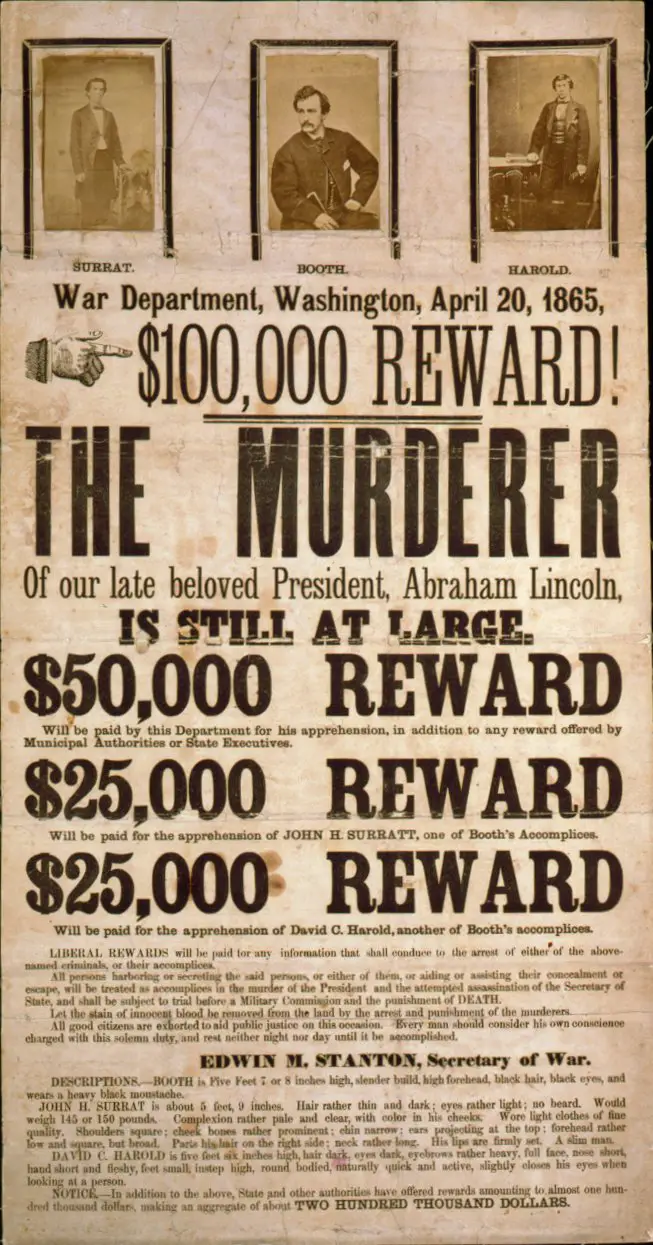 Broadside advertising reward for capture of Lincoln assassination conspirators, illustrated with photographic
prints of John Surratt, John Wilkes Booth, and David Herold.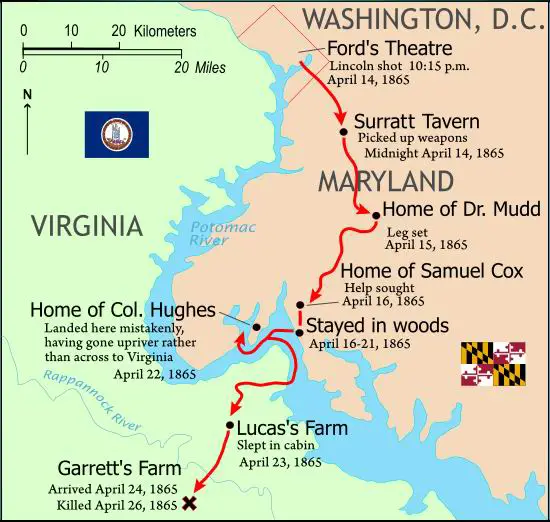 Booth's escape route.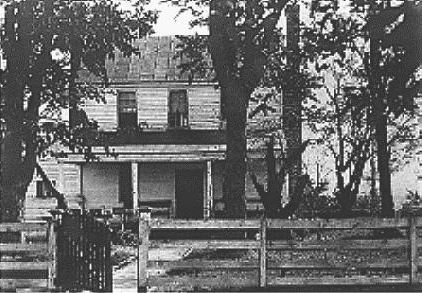 Photo of the Garrett Farm near Port Royal, Virginia, where John Wilkes Booth,
the assassin of U.S. President Abraham Lincoln, died.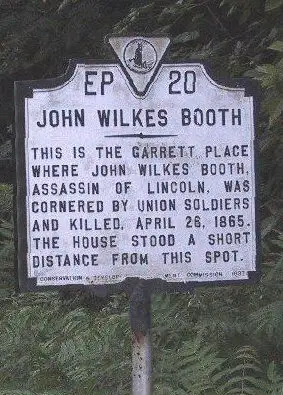 The Historic Site marker on U.S. Route 301 near Port Royal, where the Garrett barn
and farmhouse once stood in what is now the highway's median.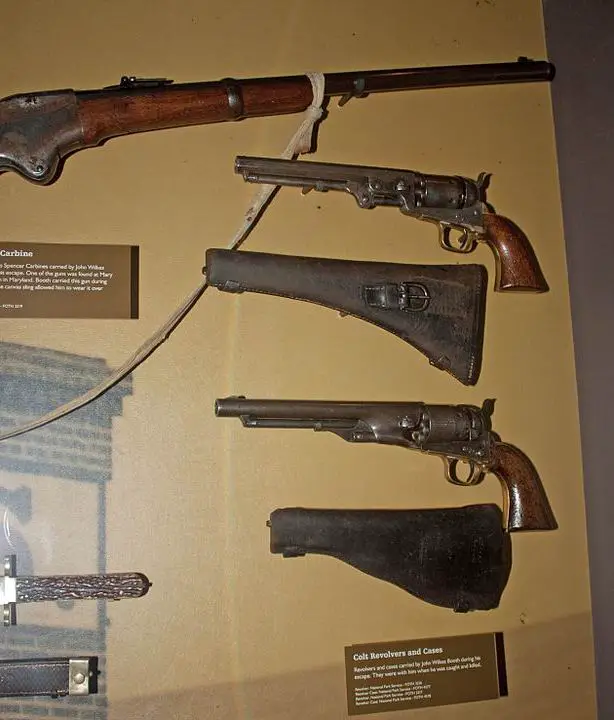 Guns carried by John Wilkes Booth when he was captured/killed, on display
at Ford's Theatre museum in Washington, D.C.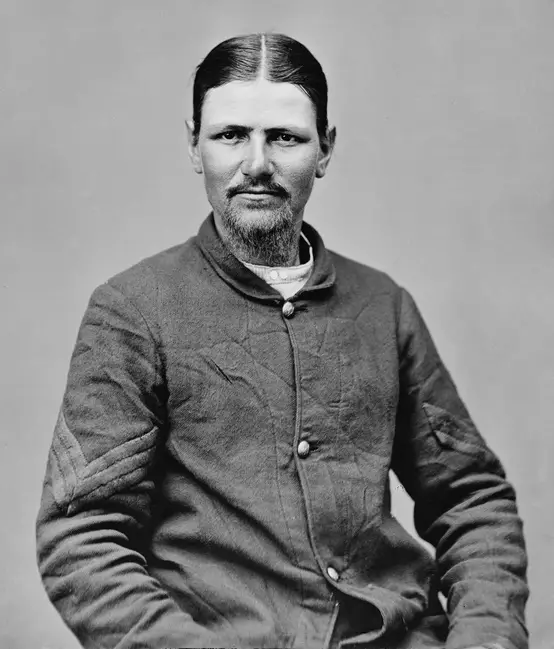 Boston Corbett, the Union Sergeant who shot and killed John Wilkes Booth.