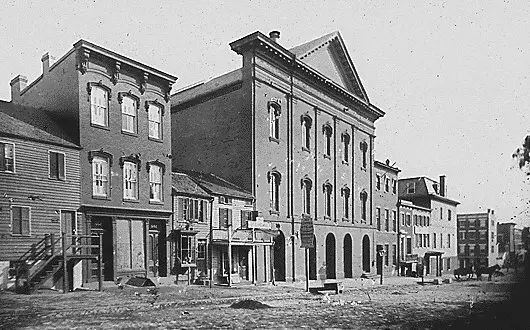 Ford's Theatre in Washington, D.C., site of the assassination of U.S.
President Abraham Lincoln in 1865.
(Photograph by Mathew Brady)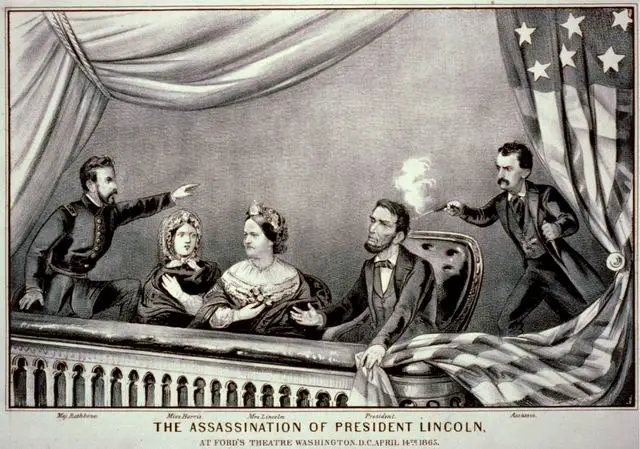 Lithograph of the Assassination of Abraham Lincoln. From left to right: Henry Rathbone,
Clara Harris, Mary Todd Lincoln, Abraham Lincoln, and John Wilkes Booth.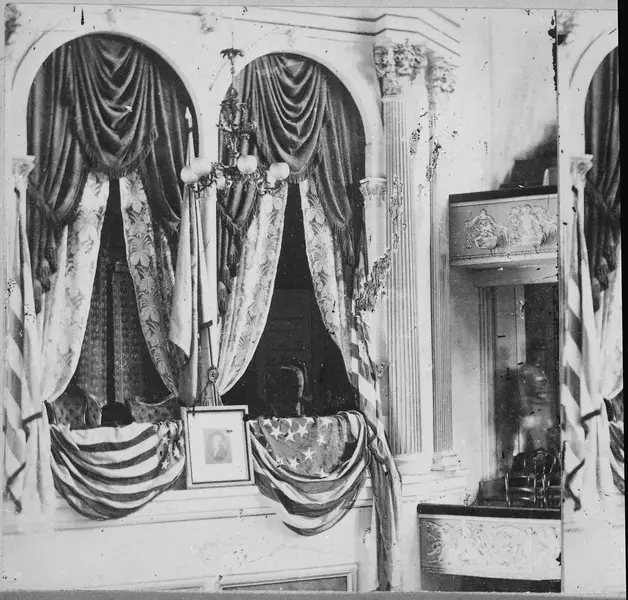 The Presidential Box at Ford's Theatre, where Lincoln was assassinated.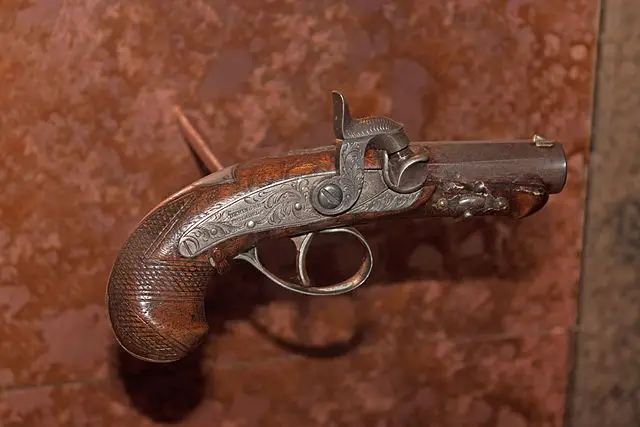 The gun Booth used to kill Lincoln. In the Ford's Theatre basement museum.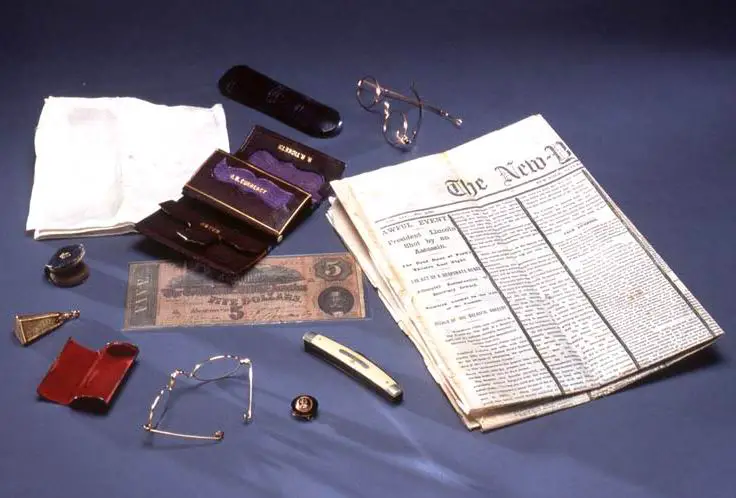 When Abraham Lincoln was shot at Ford's Theatre in Washington, D.C. on April 14, 1865, he
was carrying two pairs of spectacles and a lens polisher, a pocketknife, a watch fob, a linen
handkerchief, and a brown leather wallet containing a five-dollar Confederate note and
nine newspaper clippings, including several favorable to the president and his policies.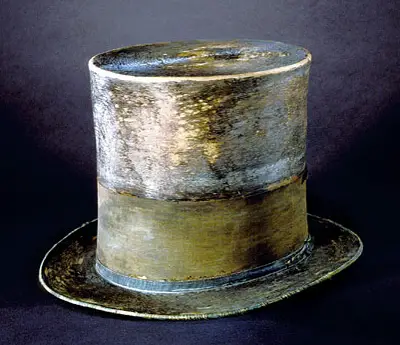 The top hat Lincoln wore on the night of the assassination.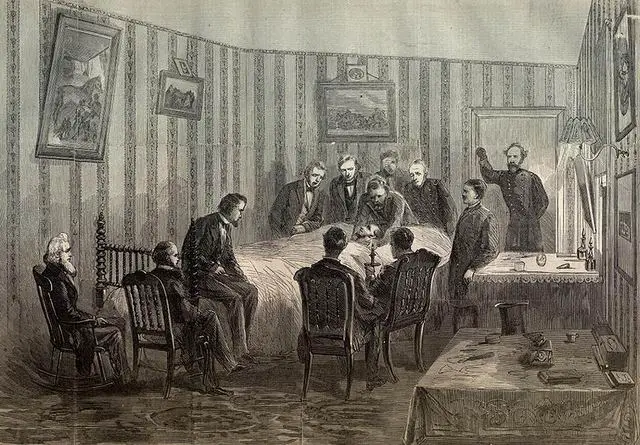 President Lincoln on his death bed.
(From Harper's Weekly, May 6, 1865)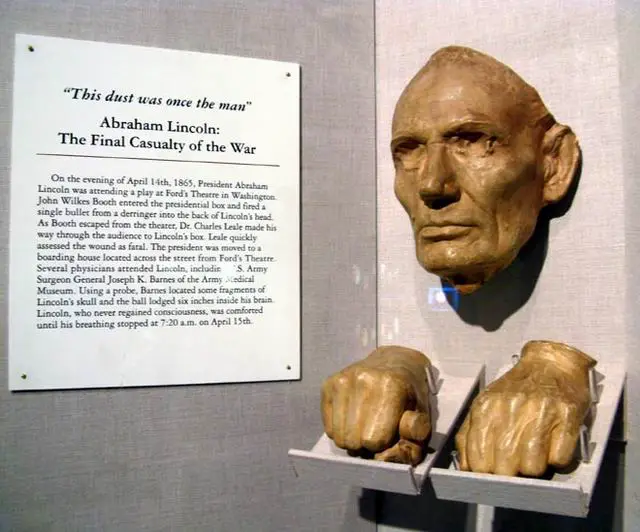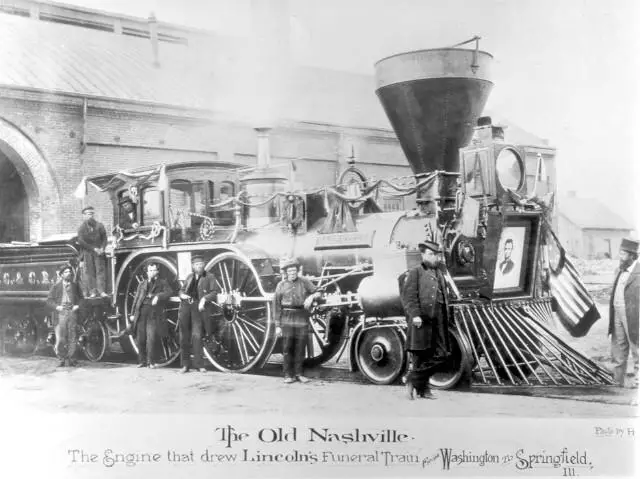 The "Old Nashville." The locomotive pulled the funeral train of President Abraham Lincoln
from Washington, D.C. to Springfield, Illinois.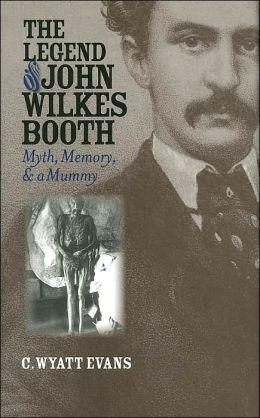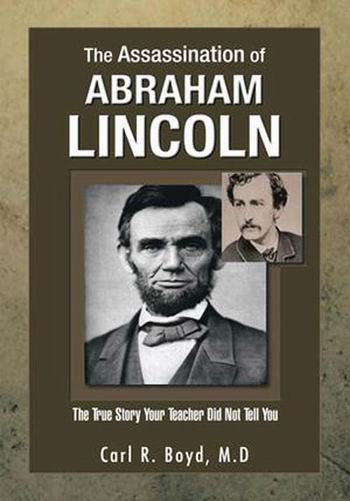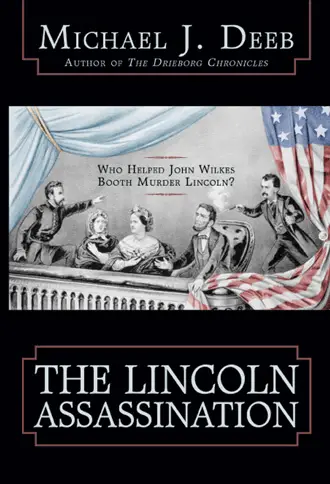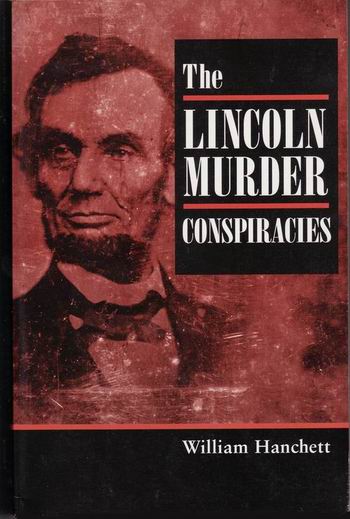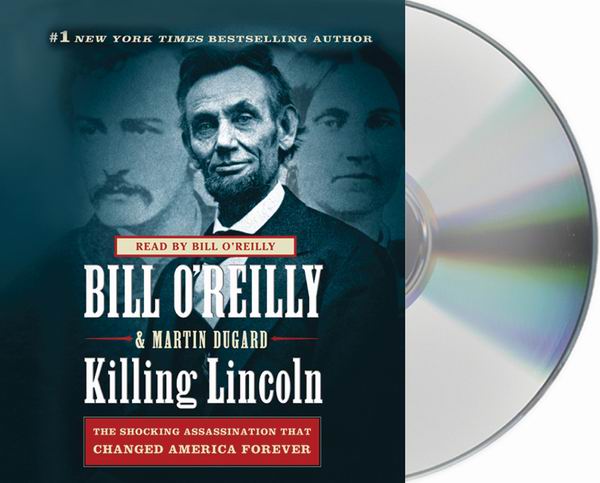 The victim