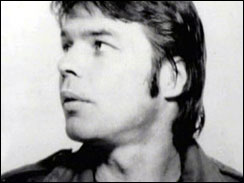 William Richard Bradford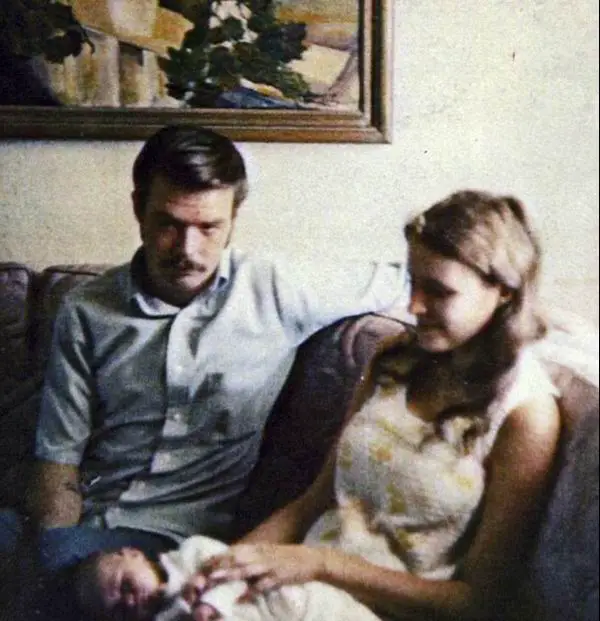 At left, serial killer William Richard Bradford poses with his wife, Cindy, and their newborn baby.
Bradford was later convicted in a string of murders.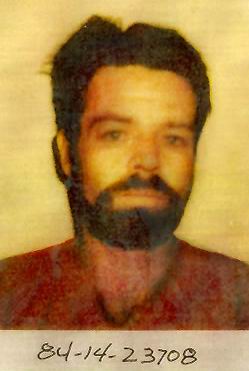 William Richard Bradford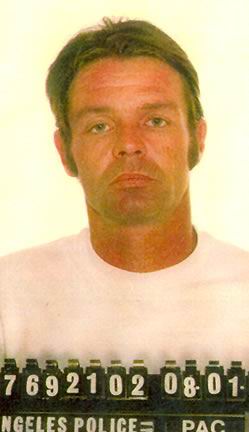 William Richard Bradford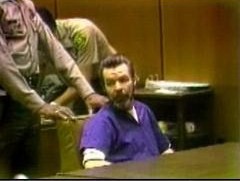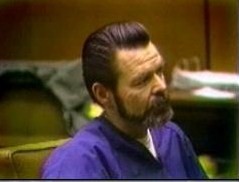 William Richard Bradford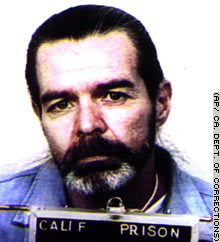 William Richard Bradford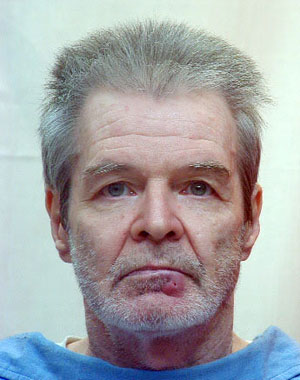 William Richard Bradford
The victims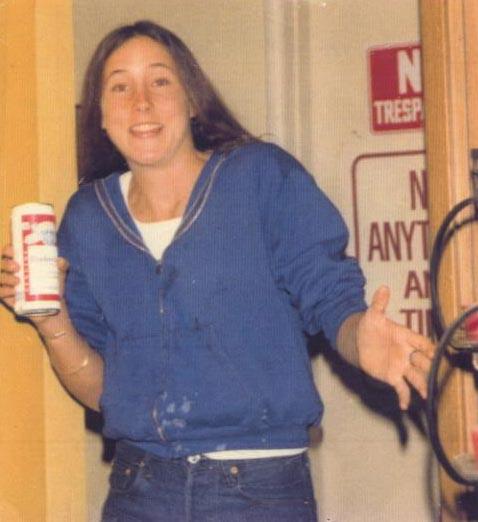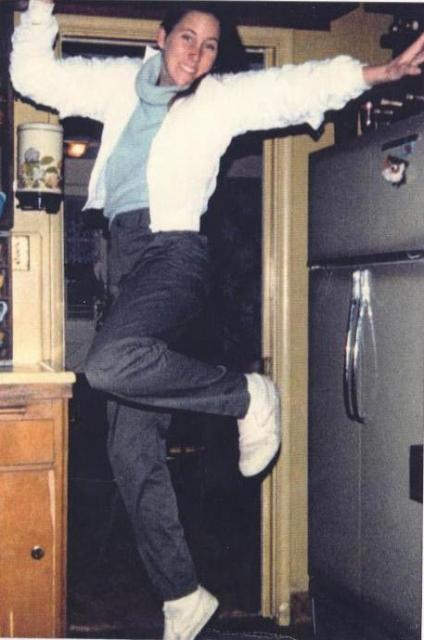 In July 1984, while out on bail and awaiting trial for rape, Bradford met Shari Miller, a barmaid at
a Los Angeles establishment called "The Meet Market". Bradford told her that he was a
professional photographer and offered to help her build a modelling portfolio.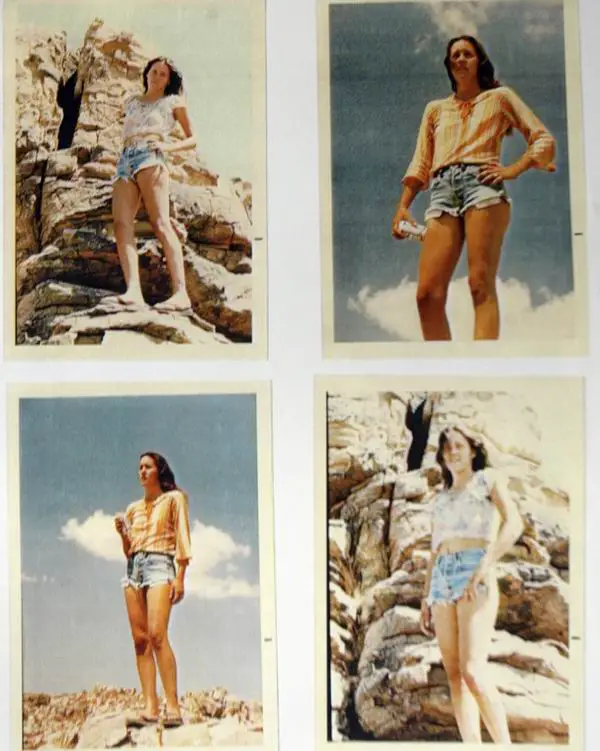 He took her to a remote campsite in the deserts north of Los Angeles, photographed her in a variety
of modelling poses, and then strangled her.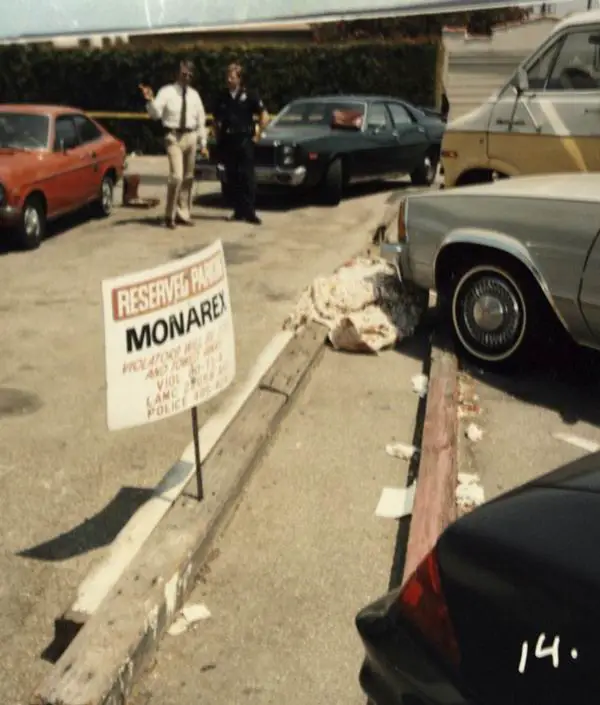 After killing her, Bradford sliced off her tattoos and removed her blouse; he then transported her body
to a Hollywood parking lot, where he dumped the corpse in an adjoining alley. When the body
was found, there was no identification on it, leading Miller to be labeled "Jane Doe #60".
Fifteen-year-old Tracey Campbell also fell victim to serial killer William Bradford.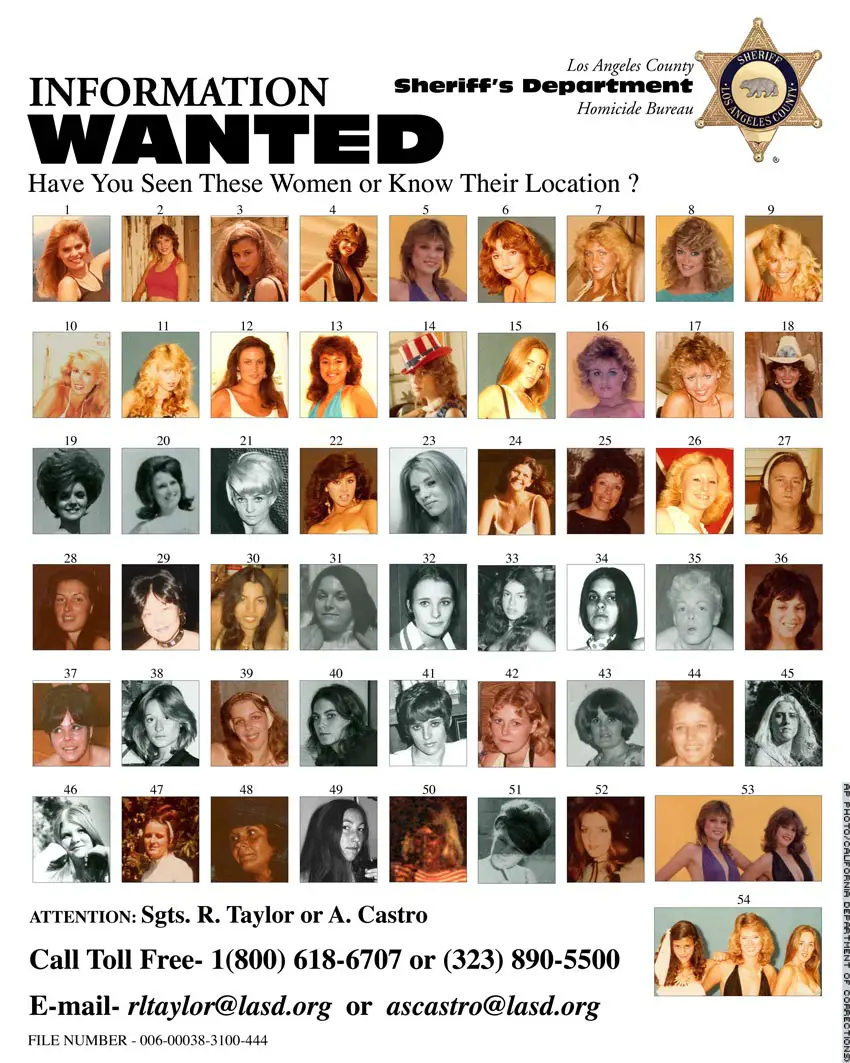 In 1988, William Richard "Bill" Bradford was sentenced to death by the state of California for the rape and
murder of one 15-year-old neighbor and a 21-year-old barmaid, two aspiring models. After Bradford had
served 18 years on death row in California's San Quentin State Prison a detective in the Los Angeles
police department uncovered 54 photographs of "aspiring models" that had been used against Bradford
in his original trial for the deaths of Tracy Campbell and Shari Miller. These 54 photographs were
released in poster-size under the heading "Information Wanted: Have You Seen These Women
or Know Their Location?" in July of 2006.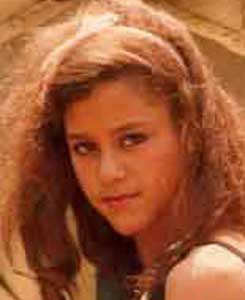 Since the poster went up, Donnalee Campbell Duhamel, or "#28″ on the poster, has been identified
as deceased at 31-years-old, her body found decapitated in a canyon in Malibu in 1978. Woman #3
has been identified as alive, and the sister of actress Eva LaRue, and a CSI: Miami episode
("Darkroom") was based on this case. Now, nearly 4 years after the poster was released, police
say 31 women have been identified (most of them still living) including some of Bradford's ex-wives.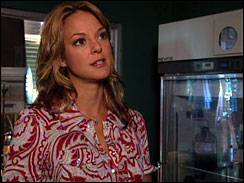 One of the women, Nika La Rue (#3 and far left in #54) was identified
by her older sister, Eva LaRue, an actress on CSI Miami.