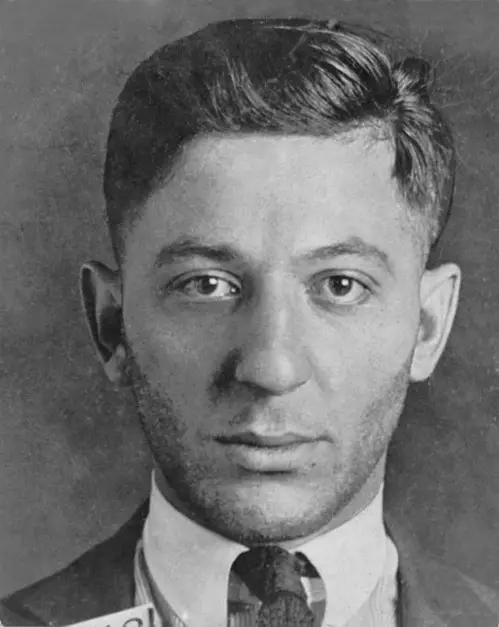 Louis "Lepke" Buchalter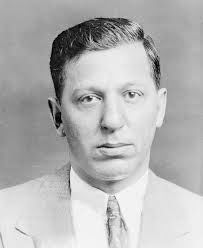 Louis "Lepke" Buchalter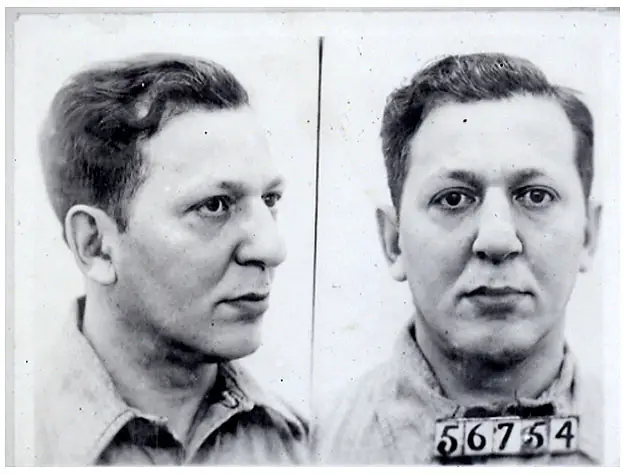 Louis "Lepke" Buchalter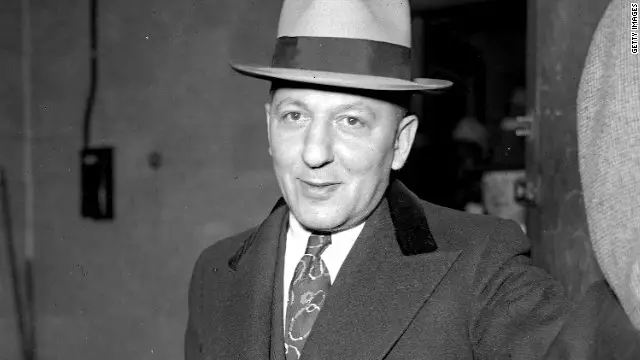 Louis "Lepke" Buchalter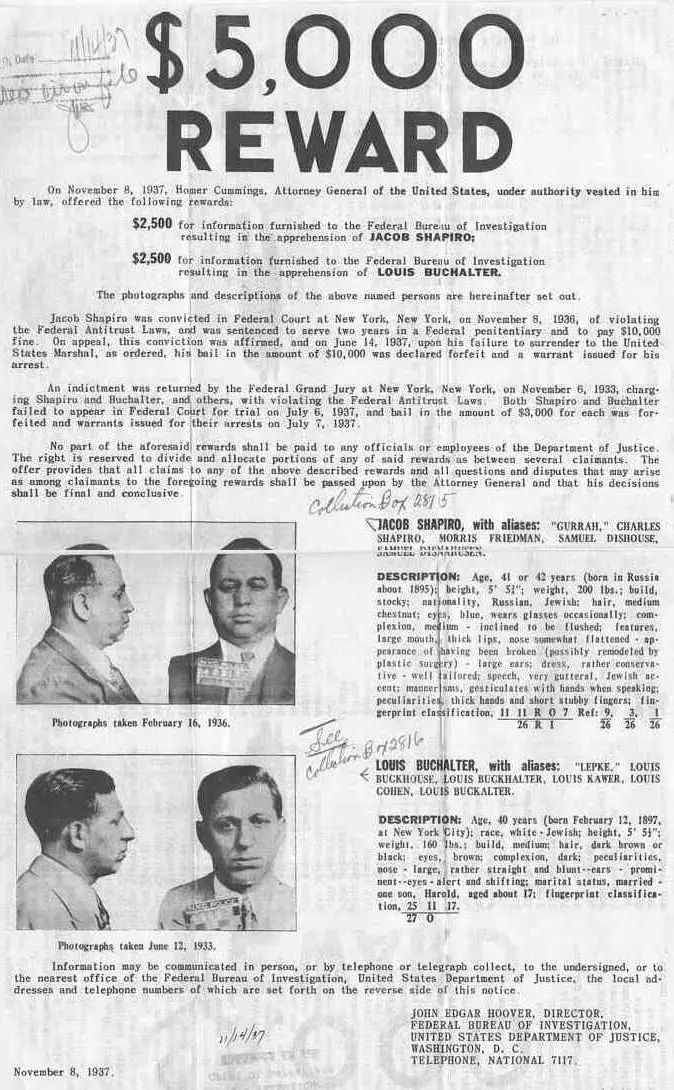 Portrait of a Police Reward Bulletin
November 8, 1937 - This police bulletin states that the runaways did not
surrender themselves to the police officials as scheduled. A reward has
now been offered in exchange for the where abouts of these fugitives.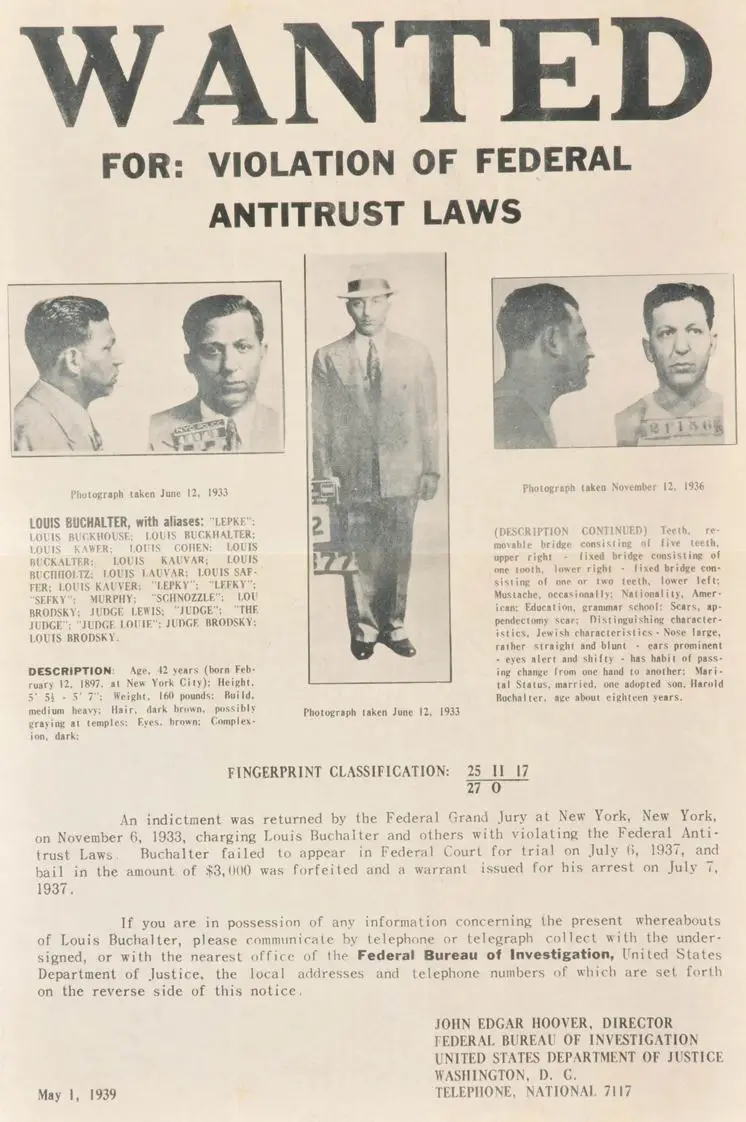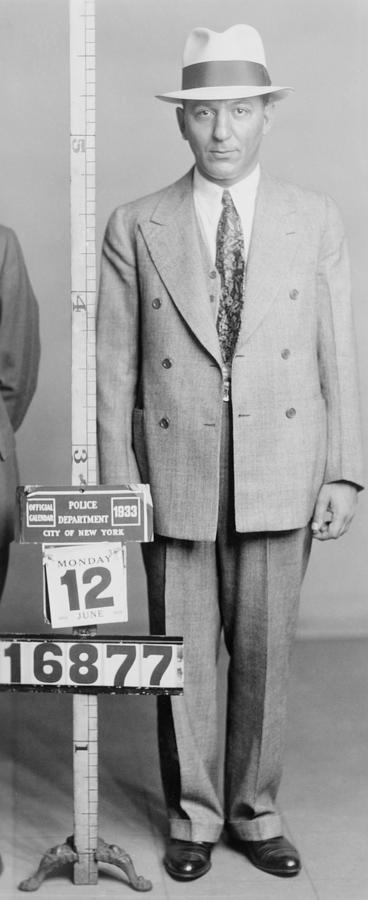 Portrait of Louis Buchalter
August 7, 1939 - F.B.I. Hunts Buchalter in New York Area. New York City:
Here is a hitherto unpublished picture of Louis (Lepke) Buchalter, who
is the object of a nationwide search in a spectacular war on crime.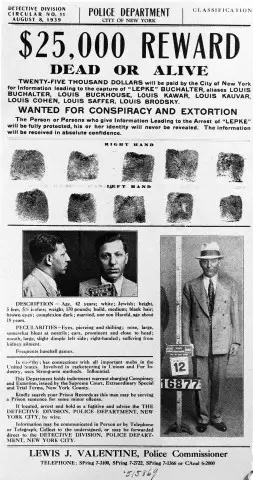 Wanted Poster for Murder, Inc. Leader
August 8, 1939 - New York, NY: New York City Police Department offers $25,000
for Lepke. This is a copy of the poster being printed by the New York Police
Department, Aug., 8th, advertising a $25,000 reward for the apprehension,
dead or alive, of Louis "Lepke" Buchalter who is wanted for conspiracy
and extortion.

Louis Lepke Buchalter Standing by Height Bar
August 24, 1939 - Louis (Lepke) Buchalter, the nations No. 1 industrial racketeer, had his picture
snapped ay the G-Men, after he surrendered to the Federal Bureau of Investigation in New York.
(Bettmann/Corbis)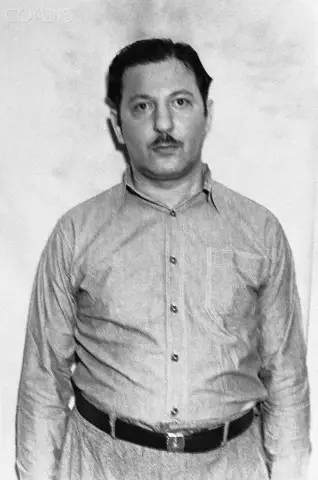 Louie "Lepke" Buchalter After Surrender
August 24, 1939 - Louis Buchalter, notorious labor racketeer, is shown after his surrender
to J. Edgar Hoover, chief of the FBI, here on the night of August 24th. A $30,000 reward
had been offered for his capture but Hoover announced that no money was involved in
the surrender. Lepke Buchalter, listed as FBI enemy number 4 had been the center
of a nationwide hunt.
(Bettmann/Corbis)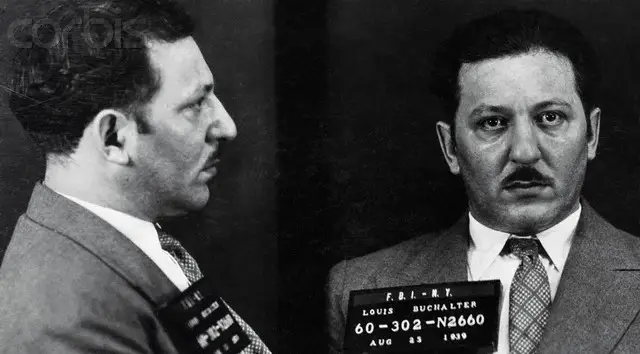 Mug Shots of Louis Buchalter
August 25, 1939 - Rogues Gallery View of Lepke After Capture. New York: Louis (Lepke)
Buchalter, shown in a photograph made by the F.B.I. here after the racketeer, object
of a nation-wide search, surrendered to J.Edgar Hoover, head of the F.B.I., in New York.
(Bettmann/Corbis)