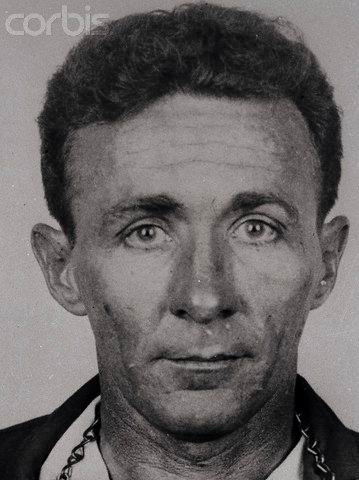 Portrait of Elmer Burke
August 31, 1954 - The three-day manhunt for Elmer "Trigger" Burke, a New York gunman who broke out of
a Boston jail in broad daylight, has extended as far south as Philadelphia, with police in East Coast cities
ordered to "shoot to kill." From Massachusetts to the Pennsylvania city, F.B.I. agents and police are
seeking clues to the whereabouts of Burke, who is wanted in New York in connection with at least four
slayings. Burke had been jailed in Boston after an alleged attempt at machine-gunning Joseph
"Specs" O'Keefe, a one-time prime suspect in the unsolved $2,219,000 Brink's holdup.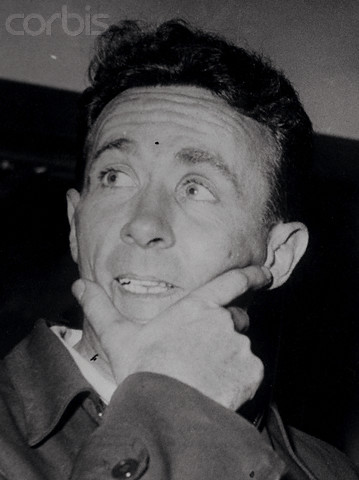 Portrait of New York Gunman Elmer Trigger Burke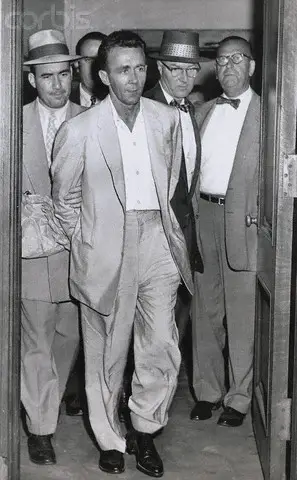 Elmer Burke Leaving Courthouse
September 1, 1955 - New York: Gunman Elmer "Trigger" Burke, who was returned to New York September
1st to face federal charges of fleeing to avoid prosecution after being captured last week in Charleston,
North Carolina, leaves the federal courthouse in Foley Square under heavy guard after being turned
over to city police by the federal authorities. Burke faces New York state charges of murder.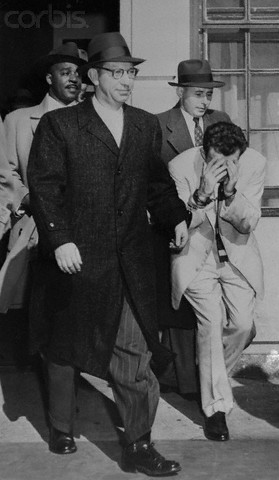 Policemen Escorting Elmer Burke
November 17, 1955 - "Trigger' Burke Examined at Bellevue. New York, New York: Elmer "Trigger" Burke
(hands to face) leaves Bellevue Hospital's psychiatric building in custody of detectives shortly after
noon. Burke, who is on trial for the 1952 murder of a gangster friend, was examined at the request
of the defense, which contends that an auto accident 23 years ago permanently injured his brain.
After the examination Burke was returned to his cell.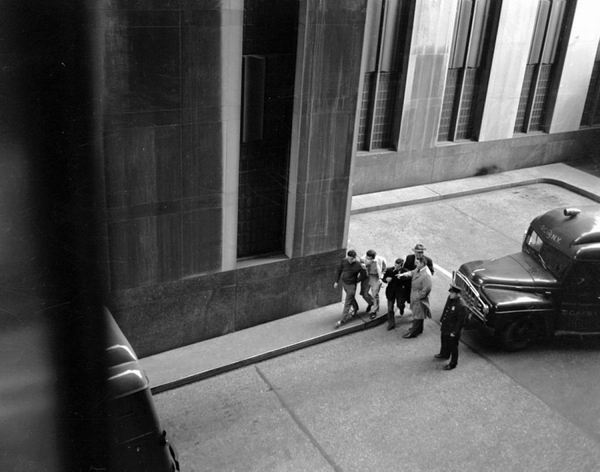 Notorious hit man Elmer "Trigger" Burke is hustled from court to prison by Capt. Frank Buono in 1955.
(Photo: Bill Meuer/New York Daily News)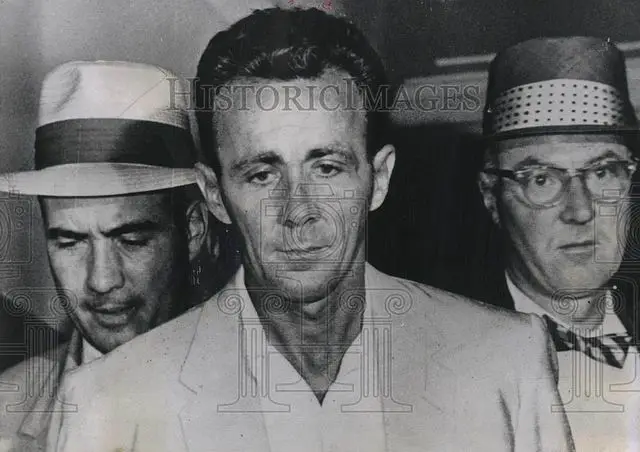 Elmer "Trigger" Burke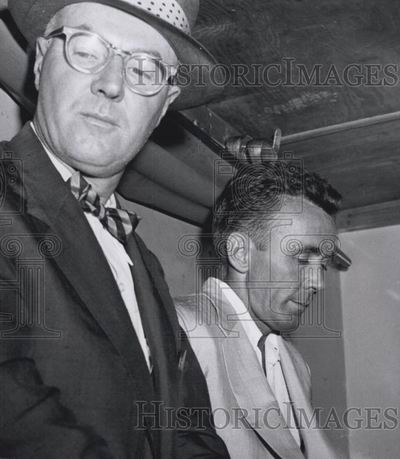 Elmer "Trigger" Burke