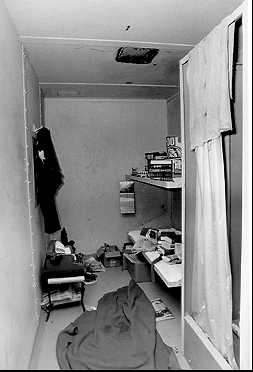 Ted Bundy's cell out of witch he escaped on 30 december 1977,
by cutting a hole in the ceilling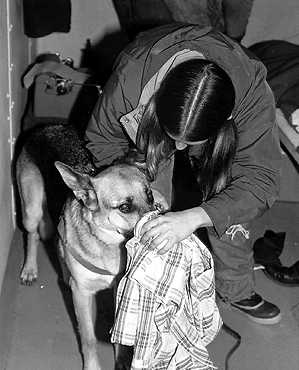 The authorities try to use dogs to track Ted Bundy after his escape.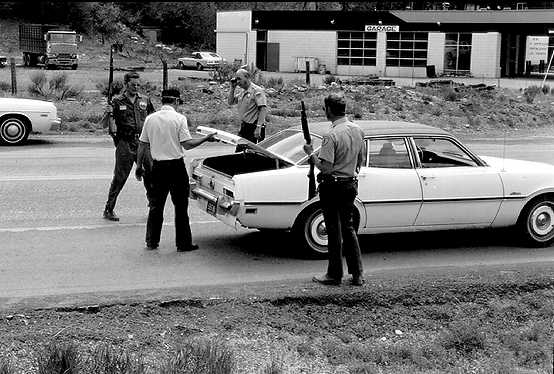 Roadblock set up after Ted Bundy's escape from prison.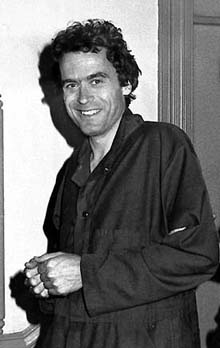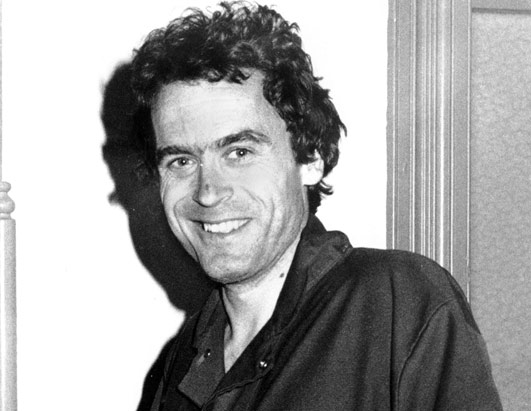 On June 7th, 1977 during one of his trips to the library at the courthouse, Bundy managed to jump
from an open window, injuring his ankle in the process, and escaped to freedom.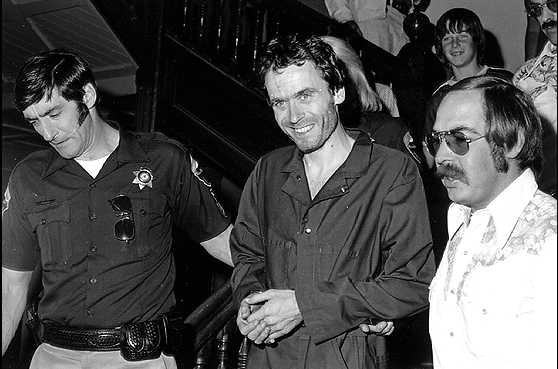 On June 16 a very dishevelled Ted Bundy is recaptured.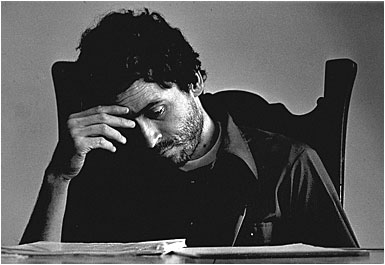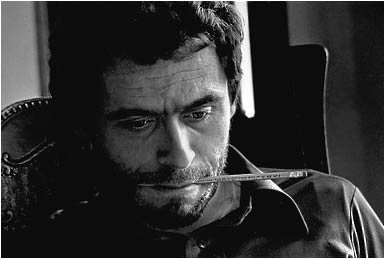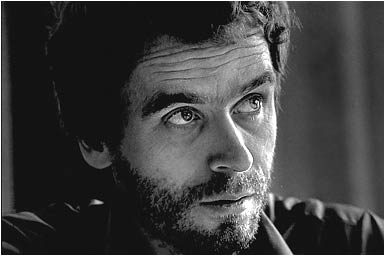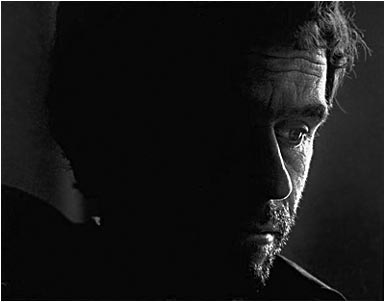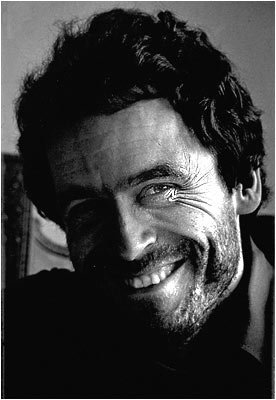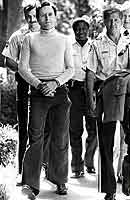 Bundy is escorted from the Tallahassee, Fla. courthouse in 1978.
Note the restraining brace on his left leg, meant to keep him from escaping.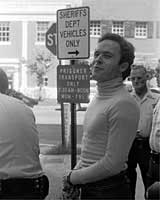 Always craving attention, Bundy speaks to the media while waiting
to be taken to jail in Tallahassee, Fla., in 1978.