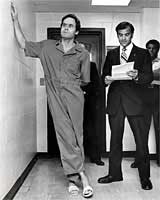 Sheriff Ken Karsaris, right, reads Bundy the
indictment for the Chi Omega murders on July 27, 1978.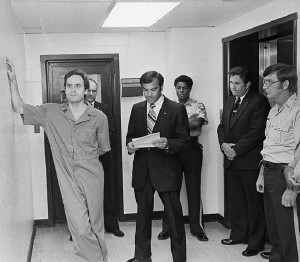 July 27, 1978: Bundy leans on the Leon County jail wall as an indictment charging him with the murders
of two FSU coeds at the Chi Omega house is read by Leon County Sherriff Ken Katarsis.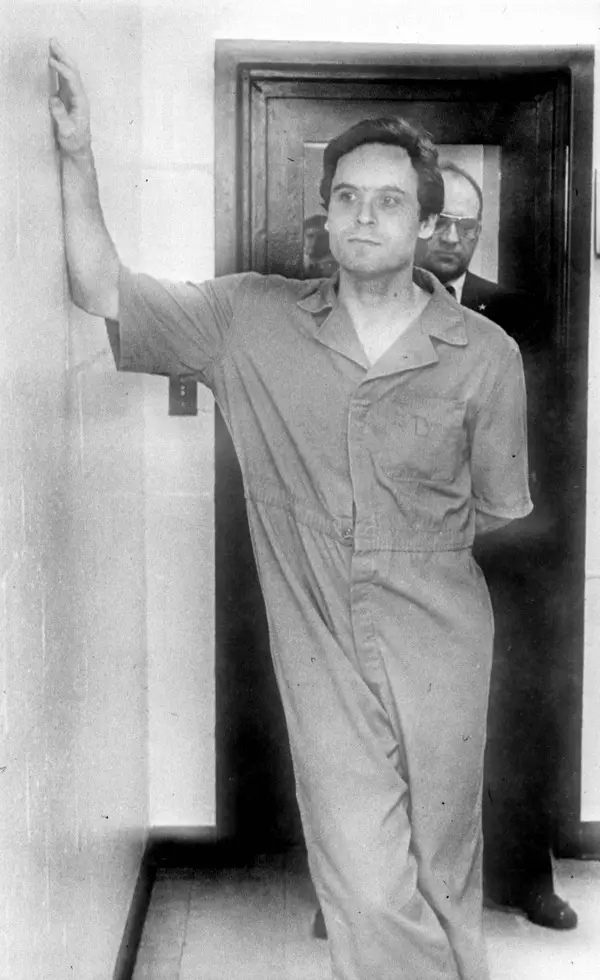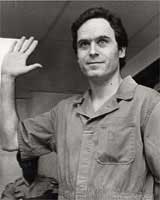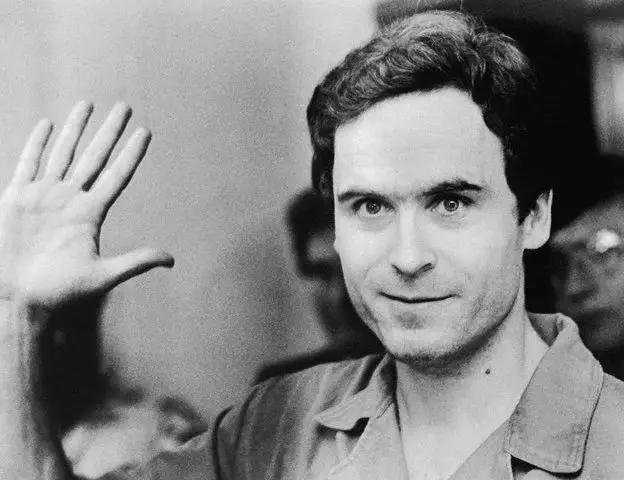 Bundy waves goodbye to the press after his indictment for the Chi Omega murders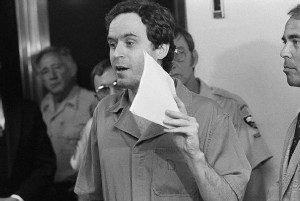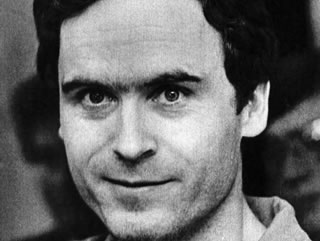 Ted Bundy Close Up
Tallahassee, Florida, USA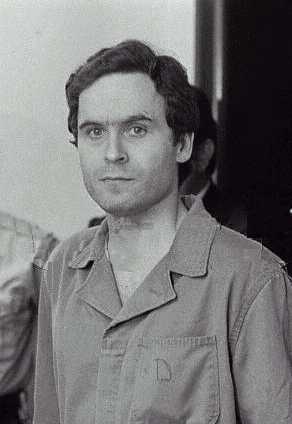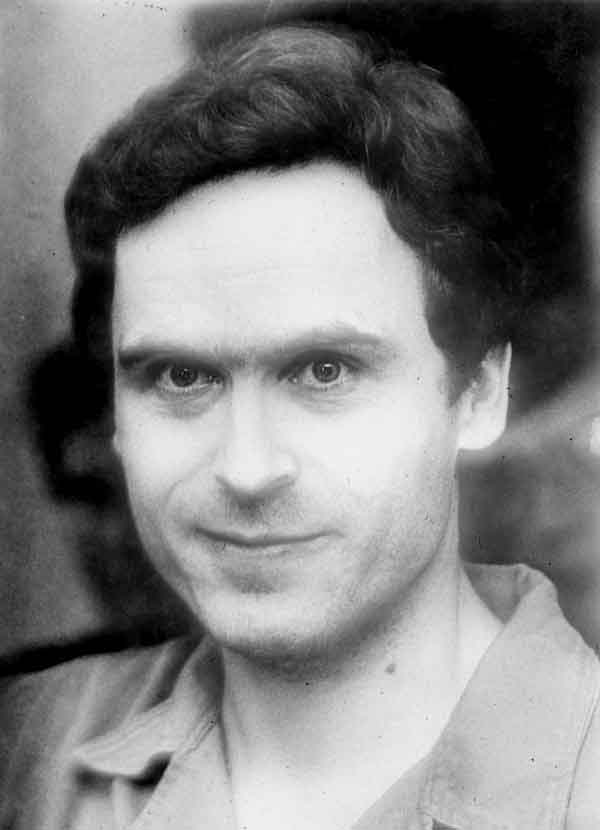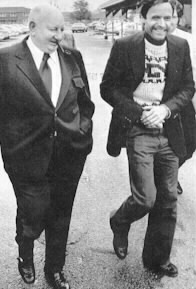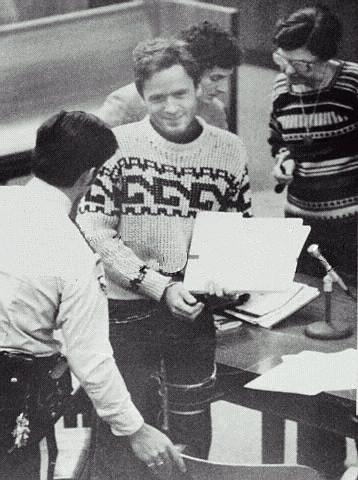 Bundy, with legal files in hand and a puzzling smile on his face, is escorted from the Leon County
Courthouse after a Circuit Judge refused today to order him to furnish hair, blood, saliva and
handwriting specimens to the prosecution.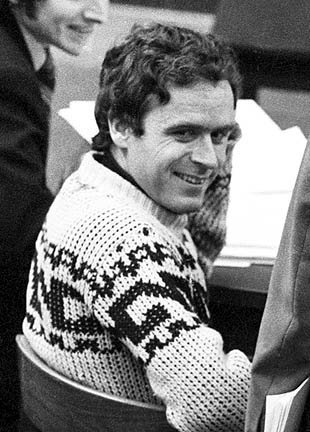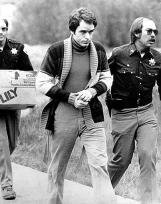 Bundy on his way to the Courthouse.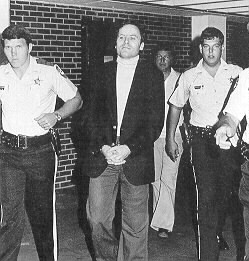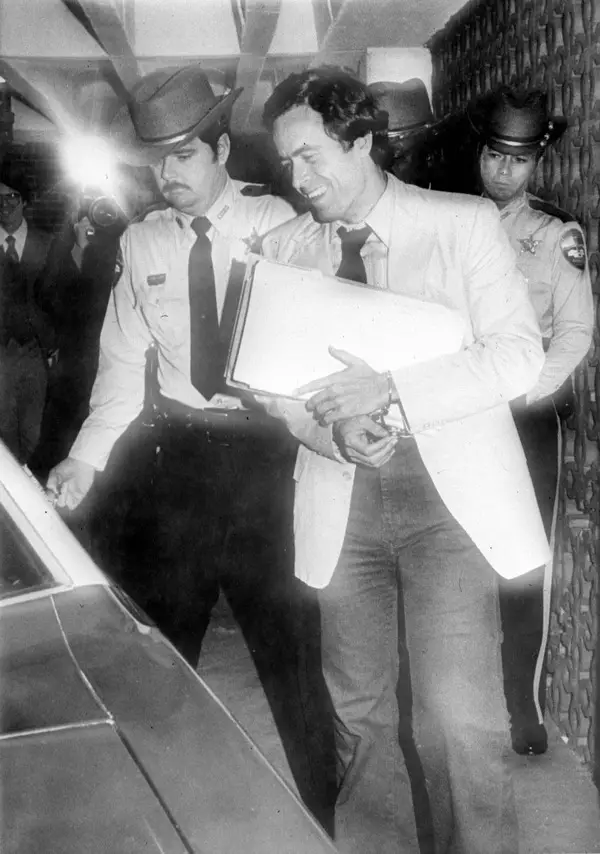 Bundy leaving the Leon County court.