Man sentenced in father and son slayings
StamfordAdvocate.com
May 21, 2011
Caleb Carrothers has been sentenced to death by lethal injection for the July 11, 2009, gunshot killings of Frank Clark and his son Taylor in their Oxford-area home.
A jury returned the decision Friday in Lafayette County Circuit Court.
Carrothers was convicted Thursday of two counts of capital murder for the Clarks' deaths and one count of aggravated assault in the nonfatal shooting of Tonya Clark, Frank's wife and Taylor's mother.
Death penalty cases are automatically appealed to the Mississippi Supreme Court.
---
Appeal planned in Lafayette County death sentence
MySanAntonio.com
May 24, 2011
Attorneys say they will appeal a death sentence that a jury handed down this past week for Caleb Corrothers for the July 2009 shooting deaths of a Lafayette County father and son.
Corrothers, 29, was sentenced to death Friday, a day after being convicted on two counts of capital murder for slayings of Frank Clark, and his son, Taylor.
Corrothers also was convicted of aggravated assault with a deadly weapon for wounding Tonya Clark, the wife and mother of the other victims.
The Oxford Eagle reports Corrothers had out on parole six weeks when he killed the Frank and Taylor Clark, apparently over drugs and money. He had served 10 years in prison on four counts of armed robbery.
The Clarks' older son, Josh was home and witnessed the killings, but was not injured.
Jurors were chosen from Lee County, and the trial was held in Lafayette County, where the crimes occurred.
The jury had the choice of sentencing Corrothers to the death penalty or life in prison without parole.
Since he was sentenced to death, Corrothers is automatically granted an appeal. His attorney, Kelsey Rushing of the Mississippi Office of the Capital Defense Counsel, said one possible issue to appeal is Circuit Court Judge Andrew Howorth's denying an expert witness in the field of witness identification to testify during the trial.
"We had an expert here that I think was certainly qualified, but the judge didn't allow it," Rushing said.
During the sentencing hearing, Tonya Clark told jurors how empty her life has been since losing her husband and son.
"No words can describe what it is like to lose half of your family in just seconds," she said. "I love my family, and I am thankful Josh is around, along with my parents. But my life is forever changed, and that hurts more than I can describe."
Defense attorneys tried to convince the jury that Corrothers' bad childhood, living in poverty and without a father figure, set him on a path that led him to the courtroom facing the death penalty.
Vonda Corrothers-Agulanna asked the jury to spare her son's life. After her own mother died and her husband walked out on her, she said she went into a deep depression when Corrothers was a small child. He is one of three boys.
"During that time of my life, I wasn't really able to take care of the kids the way they should have been," Corrothers-Agulanna said through tears.
Corrothers-Agulanna spoke to Tonya Clark and the other members of the Clark family sitting in the courtroom. Sobbing, she said, she was very sorry for what happened to them and empathized with Tonya over losing a son.
Prosecutors told the jury those were just excuses and that Corrothers should be held responsible for the choices he made.
Caleb's brother, Marcus Corrothers, also spoke at the hearing. Marcus is serving a 20-year-sentence for armed robbery. He made no pleas for his brother's life. He said he felt Caleb followed in his footsteps and looked up to him since he was six years older than Caleb.
Corrothers' former middle school teacher, Arleen Dowd, described a younger Corrothers as a "passionate" child, who had trouble sitting still and who loved to draw. He was picked by Dowd to be a part of her Fulbright program that was aimed at helping children with academic and behavior problems.
Dowd said she had spoken with Corrothers' mother several times about getting him additional help.
"She said she was leaving it up to Jesus," Dowd said. "She was leaving it up to God."
Dowd asked the jury to spare Corrothers' life.
"This young man should not be with us here today," she said. "He should be a street artist in New Orleans or having a gallery show in New York. We're here because something wasn't right. I've carried Caleb with me for a long time. I would feel a great loss ... I think you can give him the chance he needs to be productive, to do something good with his mind or hands, even under these circumstances."
Howorth set the execution by lethal injection for 6 p.m. Nov. 15. However, that date is expected to change several times. Inmates are typically on death row in Mississippi for more than a decade.
"May God have mercy on your soul," Howorth said before Corrothers was taken out of the courtroom by armed officers.
---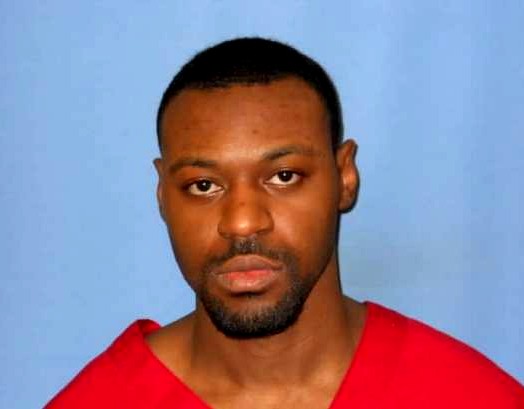 Caleb Carrothers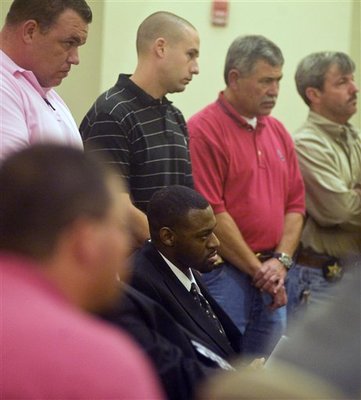 Caleb Carrothers, seated, surrounded by Lafayette County deputies, standing, was sentenced to death at the Lafayette County Courthouse in Oxford, Miss. on Friday, May 20, 2011.
(AP Photo/ Oxford Eagle, Bruce Newman)