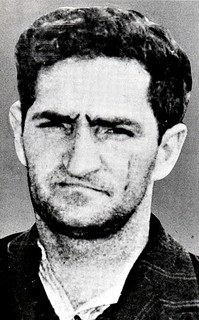 Eric Edgar Cooke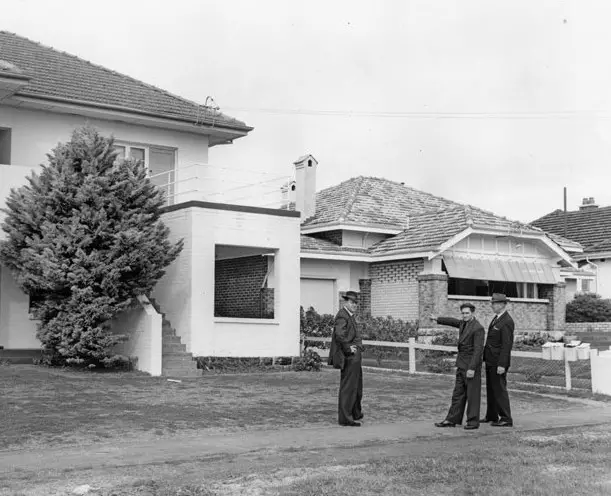 Eric Edgar Cooke pointing out the scene of one of his crimes to
Detective Sergeants Nielson and Dunne.
(Western Australia Police and WA Police Historical Society)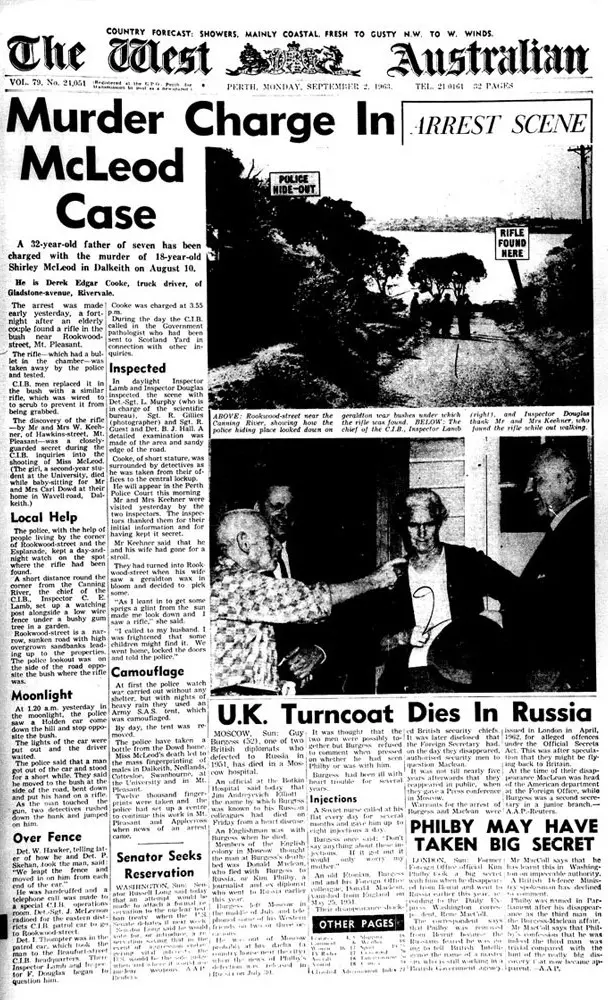 Murder charge in McLeod case
The West Australian, 2 September 1963
Murder charge front page news; top photograph shows the arrest scene of Eric Edgar Cooke and the lower photograph shows Chief of CIB, Inspector Lamb and Inspector Douglass thanking Mr and Mrs Keehner who found the murder weapon that lead to the stake out and arrest.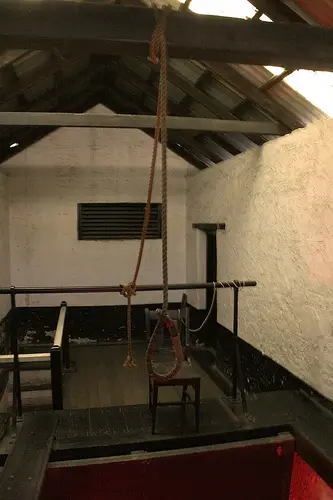 The last person to be hanged at the gallows in Fremantle Prison was Eric Edgar Cooke, in 1964.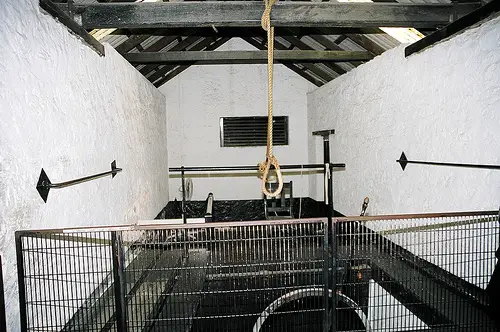 Fremantle Prison was closed in 1991. The last person to be hanged here
was Eric Edgar Cooke in 1964.
Victims