Dominic Culpepper, 14 when he fatally beat 16-year-old Frank Wesley McCool with a baseball bat in retaliation for stealing marijuana in Sarasota County on June 25, 2001. Sentenced to life in prison without possibility of parole on May 10, 2002.
---
Sarasota teen's charge in bat beating now first-degree murder

Jacksonville.com

The Associated Press

Thursday, October 25, 2001

SARASOTA, Fla. - A 14-year-old boy who allegedly beat another teen-ager to death with a baseball bat over stolen drugs will be tried for first-degree murder, a grand jury has decided.

If convicted at a trial in December, Dominic Culpepper will become one of only two children under 16 sentenced to spend the rest of their lives in Florida prisons.

After seeing the evidence and listening to testimony from state witnesses Tuesday, the grand jury increased the charge from second-degree to first-degree murder.

Culpepper's attorney, Assistant Public Defender Adam Tebrugge, declined to comment on the indictment.

The grand jury also indicted Frank Tritschler, 15, on a second-degree murder charge.

Culpepper is accused of masterminding a plan to lure Wesley McCool, 16, to his Sarasota County condo on June 25 so he could beat him up and retrieve a half-pound of marijuana that McCool reportedly stole from him.

Another 14-year-old, Vincent Norcia, received an 18-month to seven-year sentence after pleading guilty to second-degree murder in August. Norcia, who was charged as a juvenile, also agreed to testify against Culpepper and Tritschler.

The only child 16 or younger currently serving a life sentence without the hope of parole in Florida is 14-year-old Lionel Tate.

A Broward County jury convicted Tate earlier this year of killing a 6-year-old girl in 1999. Tate, who was then 12, stomped and beat Tiffany Eunick and flung her against a wall. He said the slaying was an accident that occurred when he tried professional wrestling moves upon the girl.

Tate is serving his sentence at the Okeechobee Juvenile Offender Correction Center.
---
District Court of Appeal of Florida, Second District
Culpepper v. State
Dominic CULPEPPER, Appellant, v. STATE of Florida, Appellee.
No. 2D07-4230.
January 04, 2008
Bryan Stevenson, Equal Justice Initiative of Alabama, Montgomery, Alabama;  and Lynn Overmann, Miami, for Appellant.
Dominic Culpepper appeals the circuit court's order denying his motion for postconviction relief filed pursuant to Florida Rule of Criminal Procedure 3.850.   He claims that his sentence of life without possibility of parole for the offense of first-degree murder is cruel and unusual punishment because he committed the offense when he was fourteen years old.   We conclude that his motion was untimely.   Even if the motion were timely, case law does not currently support his legal theory.
In June 2001, Mr. Culpepper believed that another teenage boy had stolen a pound of marijuana from him.   With the help of some friends, Mr. Culpepper devised several plots to revenge this theft.   Ultimately, he tricked the victim into returning to Mr. Culpepper's house to steal more marijuana.   When the victim came to the house, Mr. Culpepper hit him fifty times with a baseball bat and dumped his body in the woods.   For this, he was charged as an adult and convicted of first-degree murder.   The trial court had no option except to sentence Mr. Culpepper to life in prison without possibility of parole.
He appealed his judgment and sentence to this court.   On direct appeal, he argued that his life sentence was cruel and unusual punishment.   We affirmed his judgment and sentence without a written opinion.  Culpepper v. State, 846 So.2d 515 (Fla. 2d DCA 2003).   Our mandate issued in that direct appeal in April 2003.   It is noteworthy that this court had issued a written opinion declaring a similar sentence for a fourteen-year-old defendant to be constitutional a few months earlier.   See Phillips v. State, 807 So.2d 713 (Fla. 2d DCA 2002);  see also Tate v. State, 864 So.2d 44 (Fla. 4th DCA 2003) (upholding life sentence for twelve-year-old).
Mr. Culpepper filed a prior postconviction motion pursuant to rule 3.850 in 2005.   That motion was denied, and this court affirmed the order denying that motion.  Culpepper v. State, 928 So.2d 344 (Fla. 2d DCA 2006) (table decision).
He filed this motion for postconviction relief pursuant to rule 3.850 in the circuit court in April 2007.   As he did on direct appeal, he argues that his sentence of life without possibility of parole is cruel and unusual punishment because of his age at the time of the offense.   This motion is obviously successive and would be untimely unless Mr. Culpepper alleged one of the exceptions to the standard two-year limitation contained in rule 3.850(b).  He argues that this issue can be raised by postconviction motion at this time because of the United States Supreme Court's decision in Roper v. Simmons, 543 U.S. 551, 125 S.Ct. 1183, 161 L.Ed.2d 1 (2005).
In Roper, the Court affirmed the Missouri Supreme Court's decision in State ex rel. Simmons v. Roper, 112 S.W.3d 397 (Mo.2003), which held that the death penalty was unconstitutional as applied to Simmons, who committed a first-degree murder when he was seventeen.   It is noteworthy that the remedy provided to Simmons when Missouri held his death sentence to be unconstitutional was life without possibility of parole.  112 S.W.3d at 413.
This case, of course, does not involve the death penalty.   Neither the United States Supreme Court nor the Supreme Court of Florida has held that a sentence of life without possibility of parole is unconstitutional when applied to a person under the age of eighteen.   Without such a ruling, Mr. Culpepper does not have an issue raising a "fundamental constitutional right" that can be raised at this time.   See Fla. R.Crim. P. 3.850(b)(2);  Witt v. State, 387 So.2d 922, 930 (Fla.1980);  Margarejo v. State, No. 2D07-700, ---So.2d ----, 2007 WL 4404602 (Fla. 2d DCA Dec. 19, 2007);  see also Sims v. Commonwealth, 233 S.W.3d 731, 733 (Ky.App.2007) (holding that Roper did not support a similar postconviction claim and noting that Roper contained "obiter dictum to the effect that life imprisonment without the possibility of parole remains a permissible sentence for [such] offenders").
We note that Mr. Culpepper's motion for postconviction relief in the trial court discloses that he was filing a federal habeas petition at the same time he filed for relief in state court.   In a brief filed on September 18, 2007, in this appeal, his counsel did not disclose the extensive written decision of the United States District Court for the Middle District of Florida issued on July 13, 2007, denying the petition as untimely and without merit, even though the lawyers who are counsel of record for Mr. Culpepper in this case are also counsel of record in the federal proceeding.  Culpepper v. McDonough, 2007 WL 2050970 (M.D.Fla. July 13, 2007).   The issue these lawyers raise is worthy of public debate and they may feel strongly about it, but they must know that this postconviction claim is procedurally barred in state court at this time.   They do not assist their client or their cause by filing a motion that has no legal merit or by failing to disclose the federal case law dealing directly with their client.
Affirmed.
ALTENBERND, Judge.
FULMER and SALCINES, JJ., Concur.
---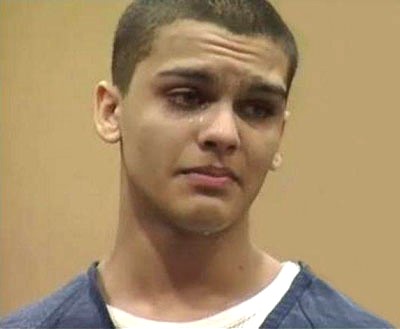 Dominic Culppeper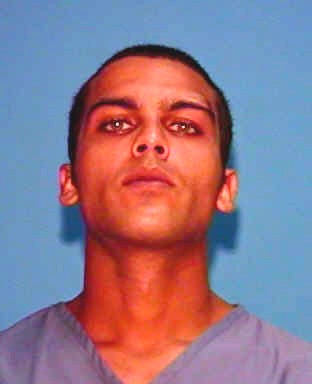 Dominic Culpepper