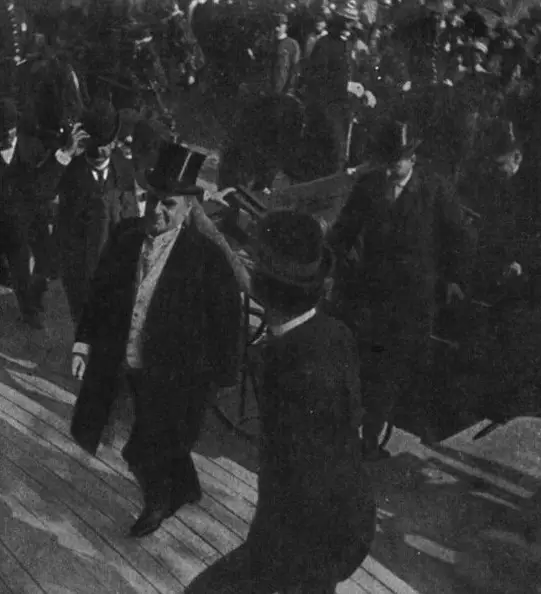 The last photograph of the late President McKinley. Taken as he was ascending the steps
of the Temple of Music, September 6, 1901.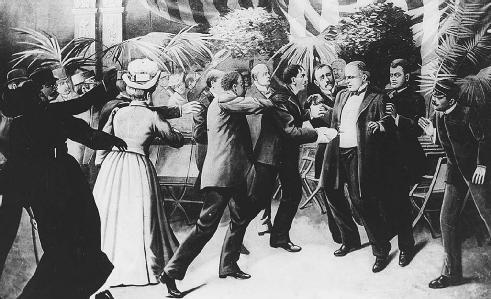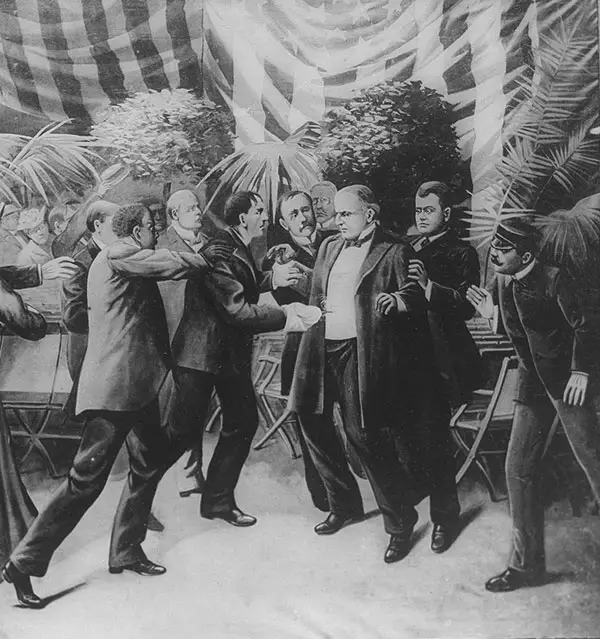 While shaking hands at the Pan-American Exposition in Buffalo, New York, President William
McKinley is shot twice in the abdomen at point-blank range with a .32 caliber revolver.
He dies a week later.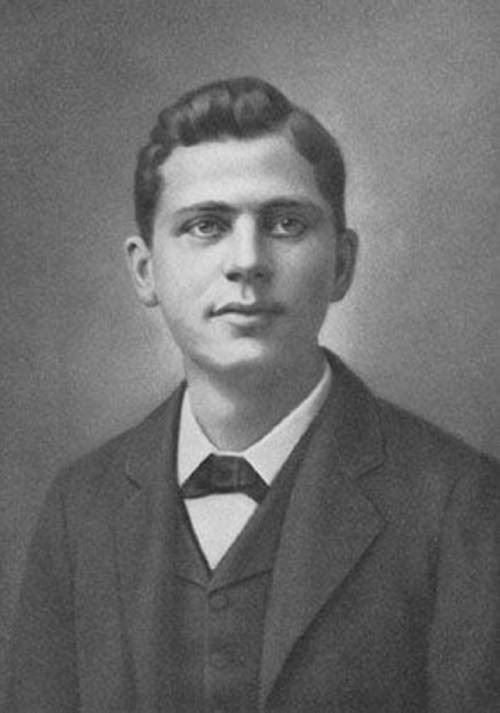 Portrait of Leon Czolgosz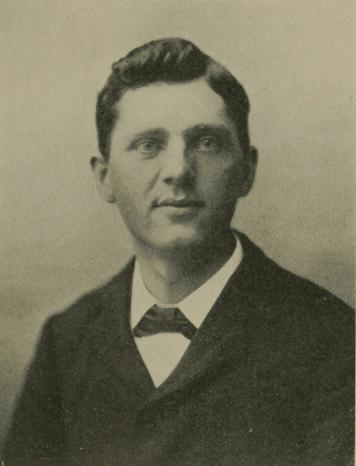 Photo from 1900, found among Czolgosz's effects.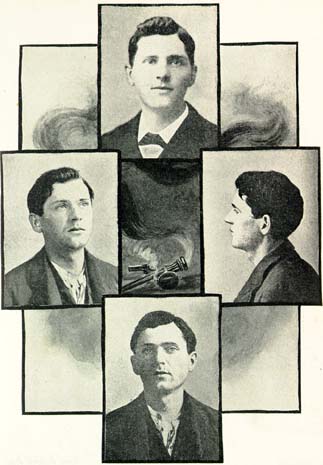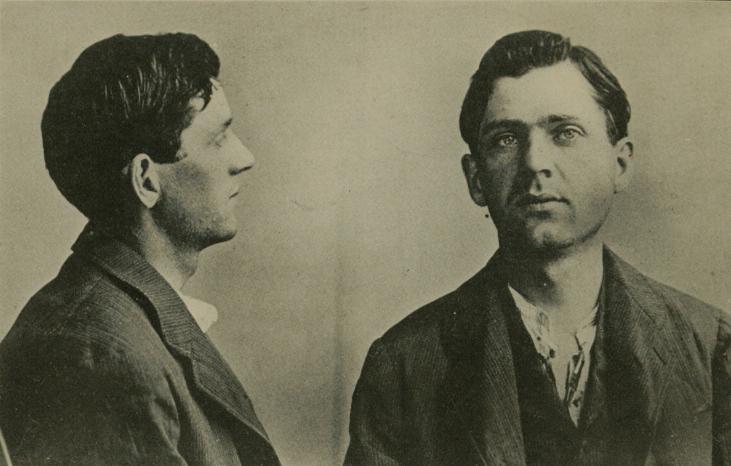 Leon Czolgosz mugshot, from the day after the shooting.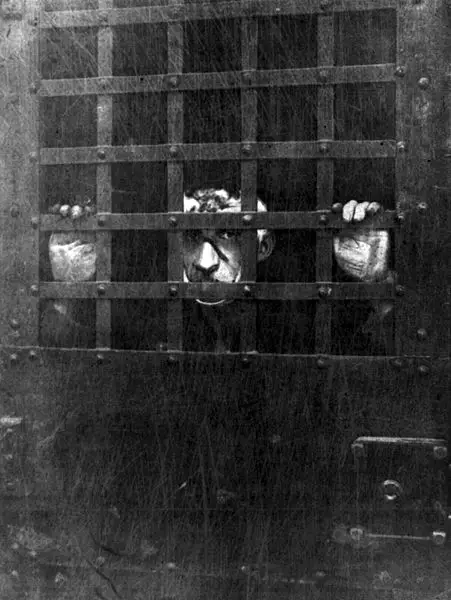 First photograph of Czolgosz in jail.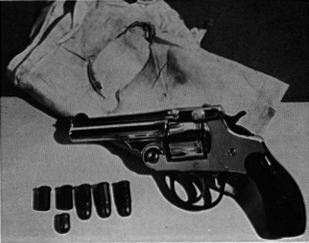 The Johnson revolver used by Czolgosz
and the burned handkerchief used to conceal it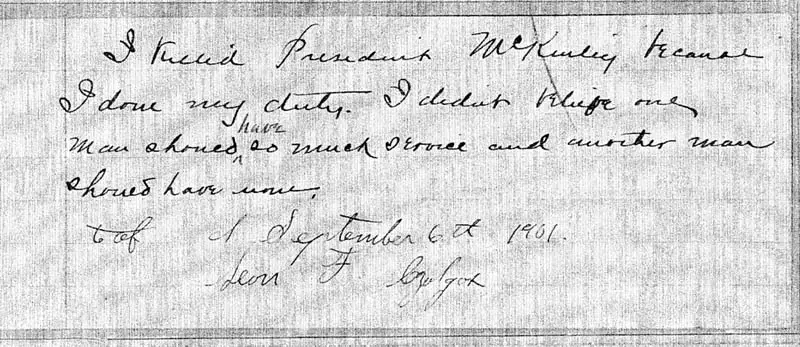 A facsimile of Czolgosz's Confession
Transcription:
I killed President McKinley because
I done my duty. I didn't believe one
man should have so much service and another man
shoud have none.
6 of d September 6th 1901.
-Leon F. Czolgosz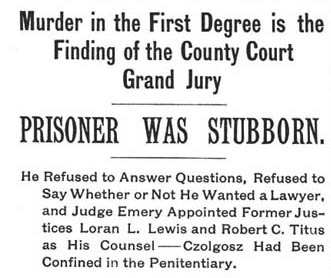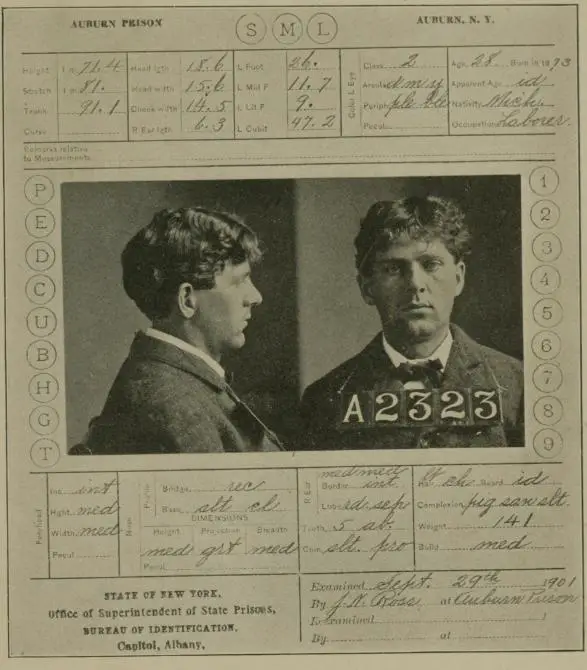 Czolgosz's prisoner card at Auburn #A2323.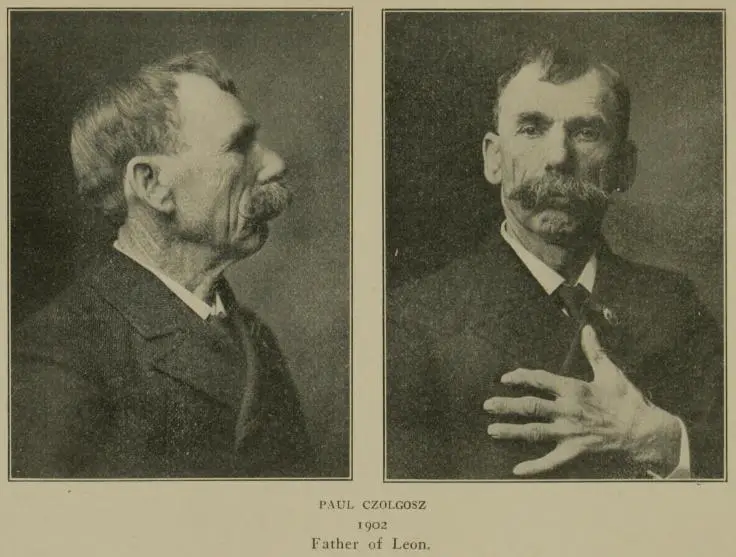 Paul Czolgosz, Leon's father.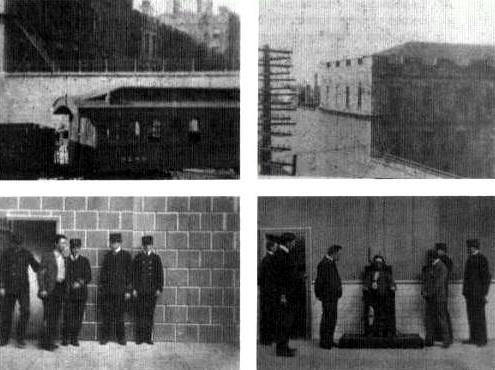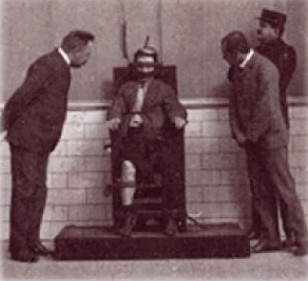 Czolgosz execution
The victim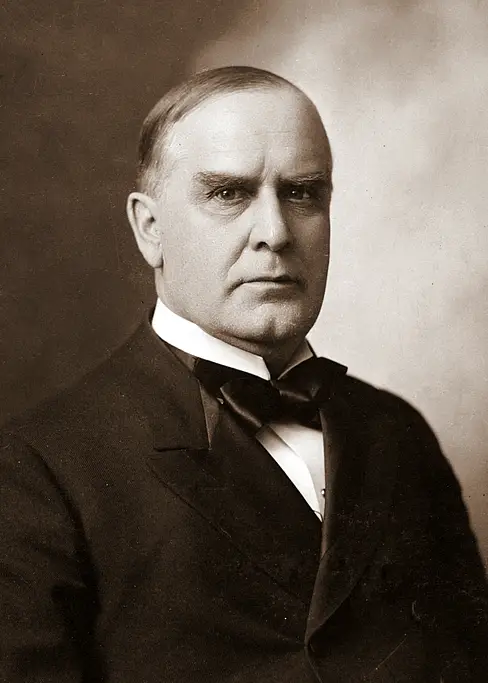 William McKinley, Jr. was the 25th President of the United States (1897-1901).
He was the last President of the 19th century and the first of the 20th.