Teen love triangle ends in tragedy
By Bryan Robinson - CourtTV.com
July 30, 1999
FAYETTEVILLE, Tenn. - After convicting Jacob Davis of first-degree murder for the May 1998 shooting death of his romantic rival Nick Creson, a Tennessee jury sentenced the 19-year-old to life in prison with the possibility of parole after 51 years. Spared life without parole, Davis will be at least 70 years old before he can be released from prison.
In addition to first-degree murder, Davis also was convicted of reckless endangerment and illegal weapons possession on school property. He received a one-year sentence for those charges, which will be served concurrently with his life sentence.
Love for one girl, Tonya Bishop, brought about the shooting at Lincoln County High School and ended the lives of Creson and, to an extent, Davis. An honor student with no prior criminal record, Davis was angered when he learned Creson had slept with Bishop, and prosecutors believed that rage prompted him to ponder — and carry out — the shooting.
Davis' attorneys did not deny that he killed Creson. But they insisted Davis was so severely depressed over Bishop's infidelity that he suffered from diminished capacity and could not form the intent to kill Creson. The defense, led by attorney Ray Fraley, suggested that Davis did not fully realize what he was doing when he shot Creson. Fraley sought a conviction of a lesser charge of second-degree murder or manslaughter.
But prosecutors largely relied on letters Davis wrote to Bishop and his physics teacher Tiffany Roberts to prove that he planned Creson's death. Before the shooting, Davis wrote a letter to Bishop where he mentioned his desire to shoot Creson and write the lyrics of a rock song on his truck in Creson's blood. The letters, prosecutors said, illustrated Davis' murderous intent and jurors agreed. Prosecution psychiatrists agreed that Davis suffered from depression at the time of the slaying, but not so severely that he could not form intent to kill.
During Davis' sentencing, prosecutors sought life without parole by alleging one aggravating factor, that he put the lives of other students in danger when he killed Creson. Lincoln County High School football coach Louis Thompson testified that dozens of students were present when Davis shot Creson three times. In addition, a student eyewitness, Brad Schrimsher, suggested that he could have been shot by Davis when he told jurors that he felt something burn against his face as Creson was gunned down.
However, at the sentencing, Davis' mother, Phyllis Davis, suggested to jurors that her son felt remorse after the shooting and did not fully realize the consequences of his actions. Jacob, Mrs. Davis testified, was in shock after the shooting and did not initially know he had killed Creson. Correction officer Chris Thornton added that Jacob Davis had been a "model prisoner" since his incarceration and that he spends most of his time in isolation, drugged on antidepressants.
Since the incident, Bishop has moved away from her Lincoln County community and settled in Alabama. Bishop claims she never intended to be the cause of Creson's murder, but some members of her now-former community hold her responsible, at least in part, for the tragedy.
---
Robert Nicholas Creson
Findagrave.com
School Shooting Victim. Robert "Nick" Creson, an 18-year-old member of the Lincoln County High School football team in Fayetteville, Tennessee, was murdered in the school parking lot the week of his pending graduation by classmate Jacob Davis.
Jacob was despondent that Nick Creson was dating his girlfriend, Tonya Bishop. Davis left school about noon after an argument with Creson over Tonya. Davis went home and got a .22-caliber rifle, then returned to the parking lot to wait for Creson.
When Creson walked up shortly after 2 p.m., police said Davis got out of his car and shot at him once from 15 to 20 feet away. It's unclear whether the bullet struck Creson. Nick told him, 'Quit messing around,'. The second shot hit him somewhere in the chest and he fell backwards and there was another shot fired into Nick as he was on the ground. Creson, wounded in the chest and abdomen, died a short time later at a hospital.
The dozen or so students who witnessed the shooting said Davis never uttered a word. He did, however, leave a two-page letter in his car telling his mother and father how much he appreciated them, and telling his girlfriend how much he loved her. He was basically asking forgiveness for what he was about to do.
Police also found several photographs of Davis and his girlfriend in his car, Wood said.
After the shooting, witnesses said Davis laid the rifle on the pavement and sat with his head in his hands until police came. He surrendered without further incident.
On July 29, 1999, a jury sentenced Davis to life in prison with the chance of parole, turning aside the prosecution's pleas for life without parole. State law requires that he serve at least 51 years before he will be eligible for release. Davis was 19 years old at the time of his conviction.
This crime and it's aftermath has been the subject of television documentaries on "American Justice" and CourtTV. The November 28, 2000 episode of Dateline NBC was centered around the case.


---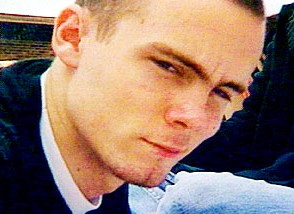 Jacob Davis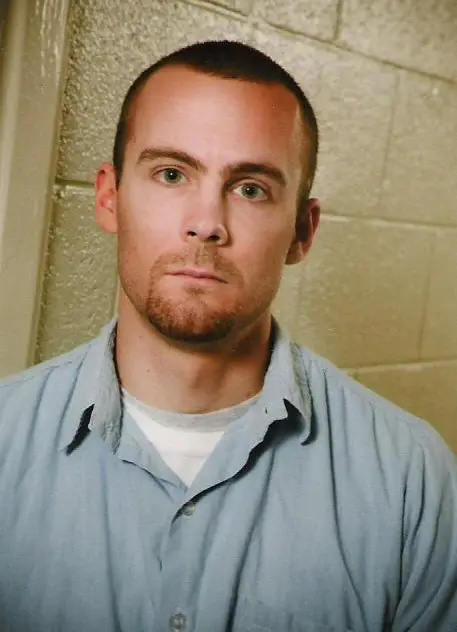 Jacob Davis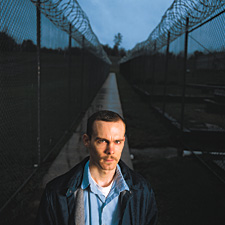 Jacob Davis in the yard of the South Central Corrections Facility in Clifton, TN
(Photo: John Chiasson For TIME)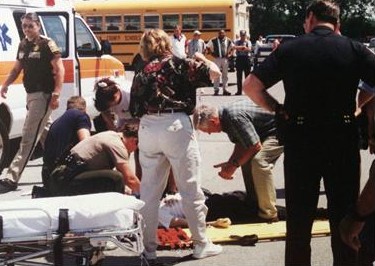 May 19, 1998: Emergency personnel work on Robert "Nick" Creson, 18, after he was shot in a parking lot behind Roy Clark Field House at Lincoln County High School in Fayetteville, Tenn. Creson died about 15 minutes after being brought to the hospital. According to police, student Jacob Davis, 18, shot Creson in a dispute over a girl.
(Photo: Don Gill, The Elk Valley Times/AP)