The Dillinger Gang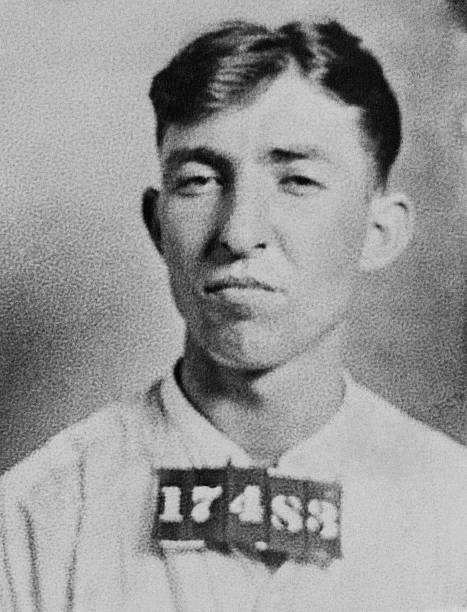 Eddie Green
Harold Eugene "Eddie" Green (November 2, 1898 – April 10, 1934) was an American bank robber and
Depression-era outlaw during the 1930s, best known as a member of the John Dillinger gang. He was
also associated with Frank "Jelly" Nash, Volney Davis and the Karpis-Barker Gang in his early career.

Green was considered a highly intelligent criminal and expert "jug marker," widely known to employ
tactics such as casing banks and planning escape routes that he drove prior to a robbery to ensure a
perfect getaway. His connections with corrupt politicians and police officials in St. Paul, Minnesota
made him extremely useful in setting up safe houses and provide warning from police raids.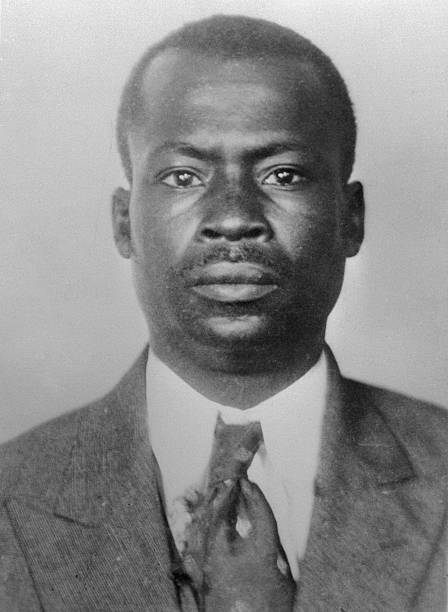 Herbert Youngblood
Herbert Youngblood, a Gary, Indiana, murderer, whom John Dillinger took with him when he made
his escape from the Lake County Jail at Crown Point, Indiana, on March 3, 1934 is shown.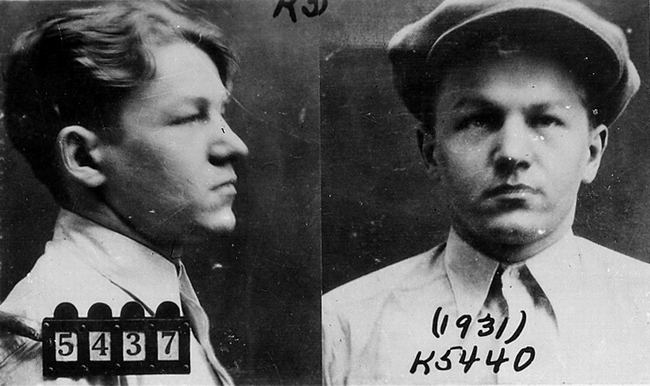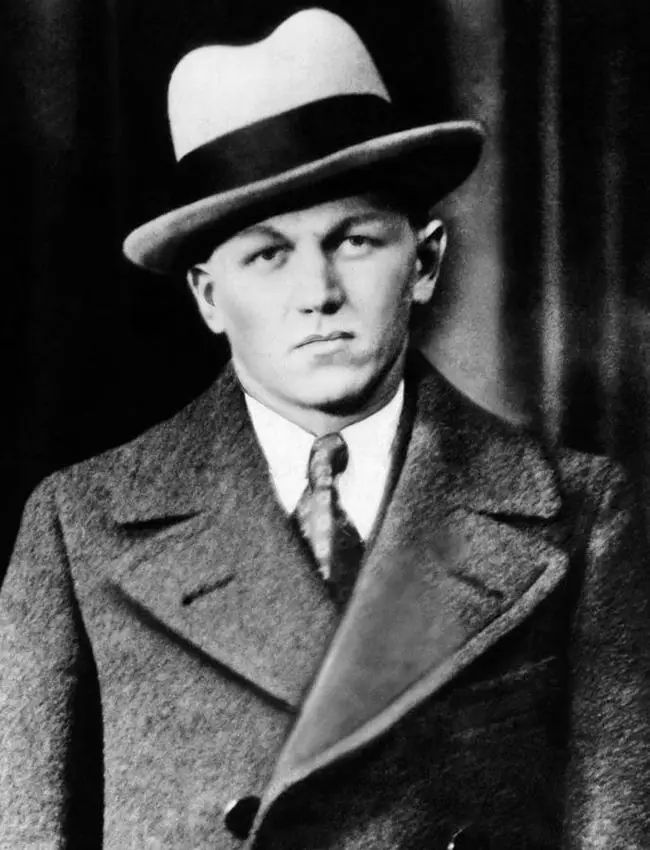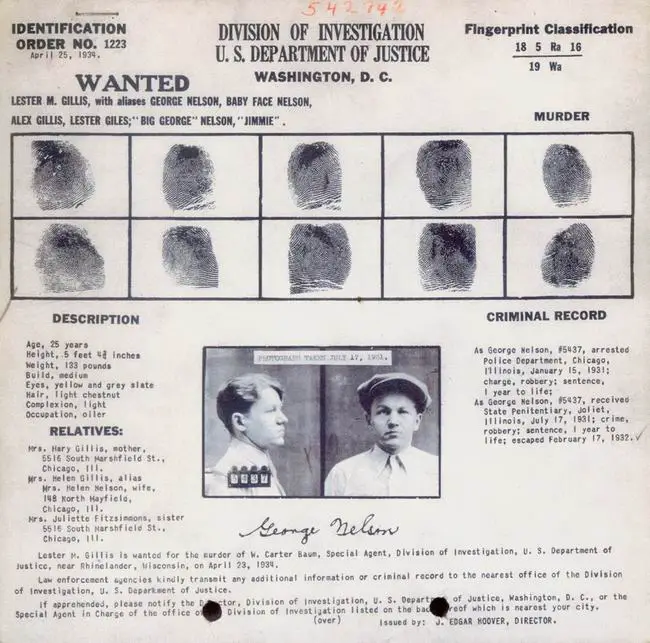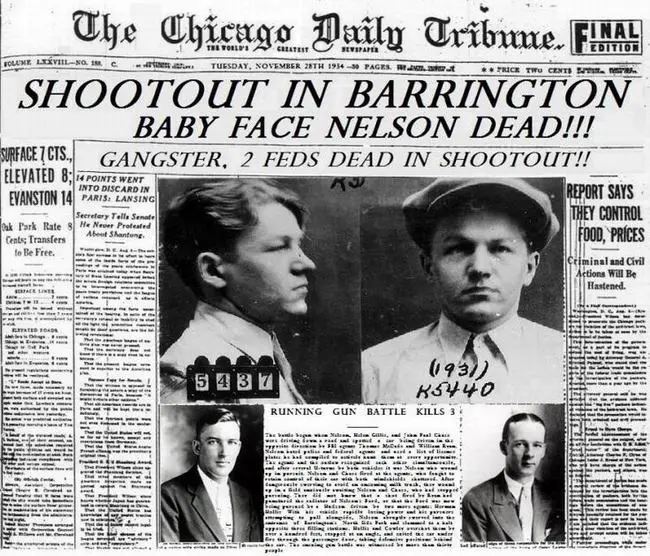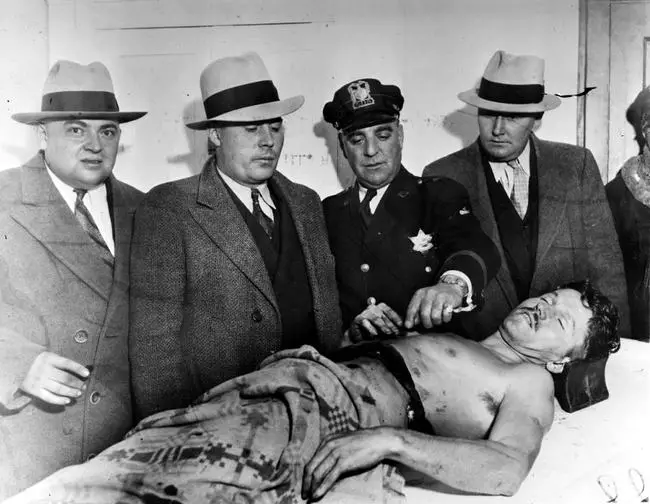 Baby Face Nelson
Lester Joseph Gillis (December 6, 1908 – November 27, 1934), known by the alias George Nelson, better
known as Baby Face Nelson, was an American bank robber in the 1930s. Gillis was given the nickname
Baby Face due to his youthful appearance and small stature, although few dared call him "Baby Face" to
his face. Criminal associates instead called him "Jimmy". Nelson entered into a partnership with John
Dillinger, helping him escape from prison during the famed Crown Point, Indiana Jail escape, and was
later labeled along with the remaining gang members as public enemy number one.

Nelson was responsible for killing more FBI agents in the line of duty (three: W. Carter Baum, Herman
Hollis, and Samuel P. Cowley) than any other person. Nelson was fatally shot by FBI agents during a
shootout called The Battle of Barrington.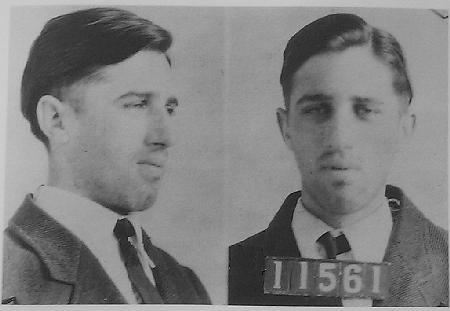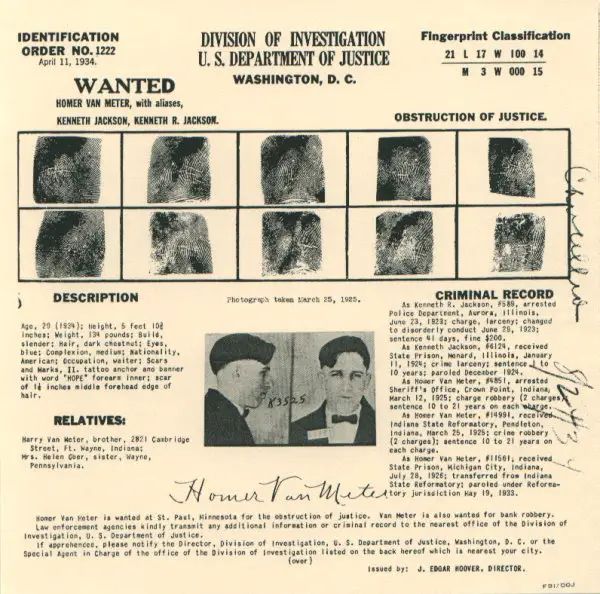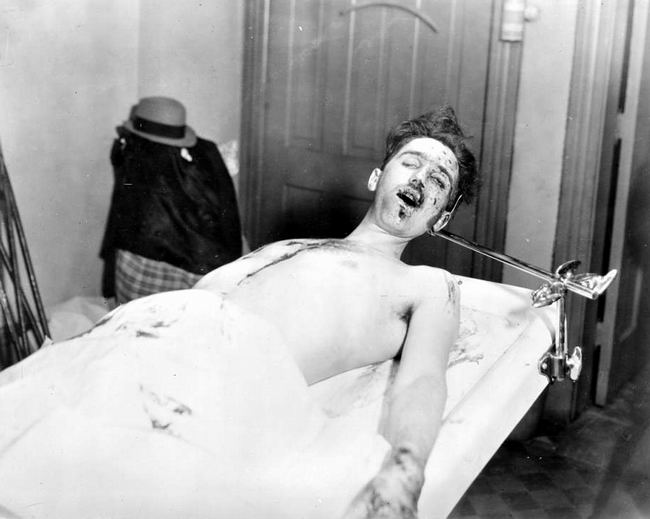 Homer Van Meter
Homer Virgil Van Meter (December 3, 1905 – August 23, 1934) was an American criminal and bank robber
active in the early 20th century, most notably as a criminal associate of John Dillinger and Baby Face Nelson.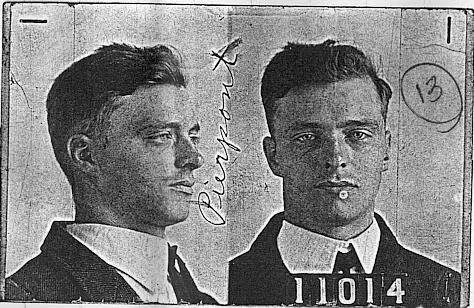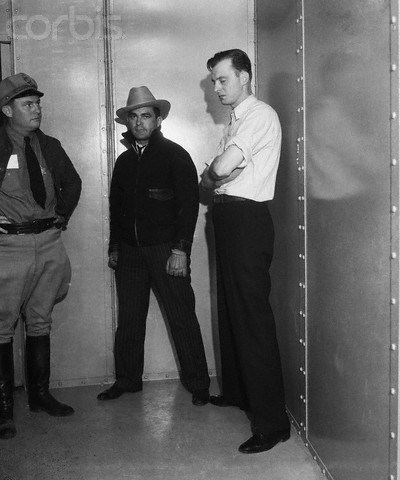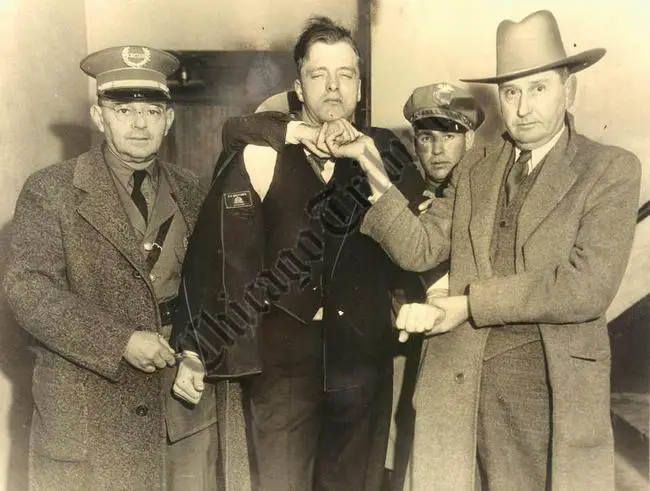 Harry Pierpont
Harry "Pete" Pierpont (October 13, 1902 – October 17, 1934) was a Prohibition era gangster. He is
perhaps most noted for being a friend and mentor of John Dillinger.

Described as handsome and soft-spoken, Pierpont was a bright, natural-born leader. Fiercely loyal,
he had a reputation of taking care of those around him and not squealing on his friends. He disliked
publicity, and was content to let others, especially Dillinger, take credit for the bold bank robberies
committed after the Michigan City prison break.

Pierpont was executed in the electric chair at the Ohio Penitentiary on October 17, 1934.