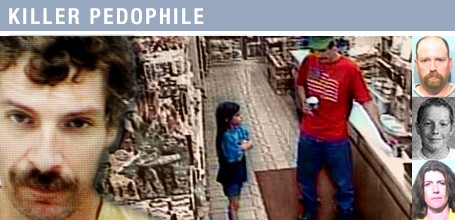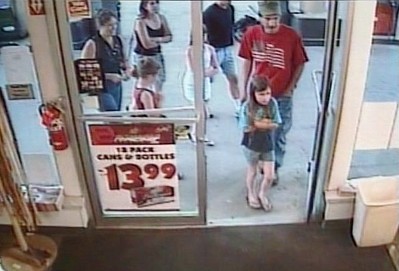 (July 1, 2005) In this image made from security camera video provided by the owner of the convenience store, Shasta Groene and her alleged abductor, Joseph Edward Duncan III, are seen entering a convenience store in Kellogg, Idaho, hours before she was rescued.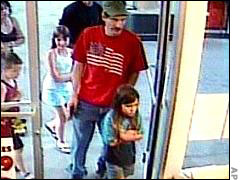 Security cameras record Duncan and Shasta as they enter a gas and food mart.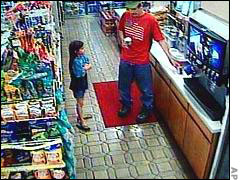 Unaware that they are being video-taped in the store,
Duncan shops for food with Shasta.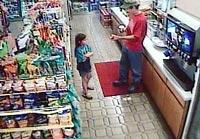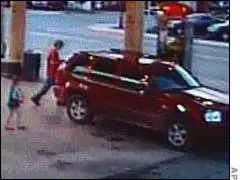 Shasta and Duncan leave the store and get back
to the red jeep that Duncan is driving.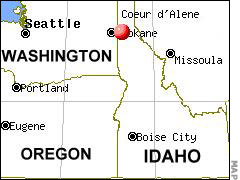 Map showing the general area of Idaho, and the location
of the first murders in Coeur d'Alene.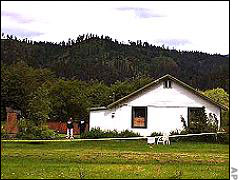 The Groene home. Inside was a horrific crime scene,
and something else... two children were missing.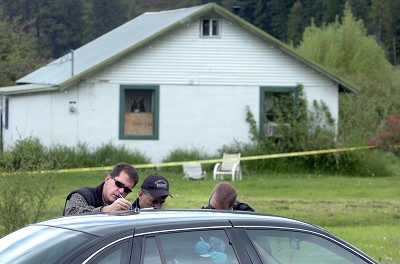 (May 17, 2005) Detectives compare notes outside a house Tuesday in the Wolf Lodge area east of Coeur d'Alene where three bodies were found Monday night. They had been murdered. An Amber Alert was issued for two children who lived in the home.
(Jesse Tinsley/The Spokesman-Review)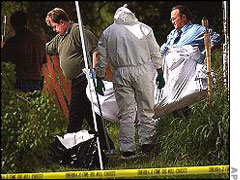 0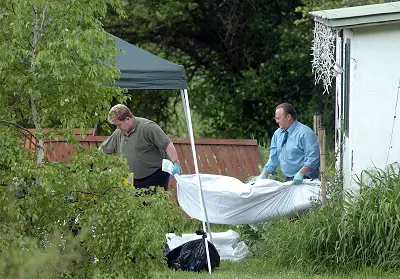 (May 17, 2005) Funeral home workers carry out one of the bodies from a triple murder
at a rural home Tuesday in the Wolf Lodge area east of Coeur d'Alene.
(Jesse Tinsley/The Spokesman-Review)