The Mysteries of Robert Durst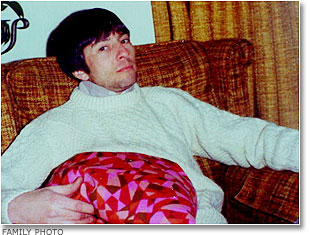 Growing up the son of millionaire real estate mogul Seymour Durst allowed a young Robert Durst (pictured) to enjoy an affluent upbringing, but his childhood was not without heartache. At age 7, Durst witnessed his mother's apparent suicide when she plunged from the roof of the family mansion – an event psychologists reportedly theorized led to "deep anger" and possible mental illness.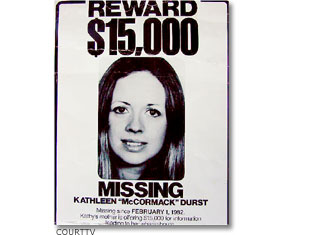 Robert Durst married Kathleen McCormack in 1973 when he was 27 and she only 19. Nine years later, Kathie, as she was known by those close to her, disappeared. Durst told police he last saw his wife when he dropped her off at a Westchester County train station. Friends say she complained of problems in her marriage. Durst has never been charged in connection with her disappearance, and the 1982 case remains unsolved.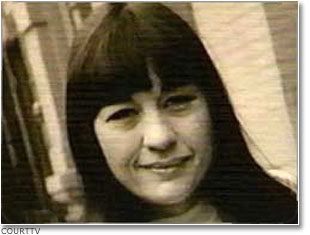 The daughter of late reputed mobster David Berman, Susan Berman met Robert Durst when the two were students at UCLA. The pair, who shared the fact that their mothers committed suicide, remained close friends for decades until she was shot execution-style in her home on Dec. 24, 2000. Her death came just as New York investigators, who renewed their interest in Kathie Durst's disappearance, were preparing to interview her about the case.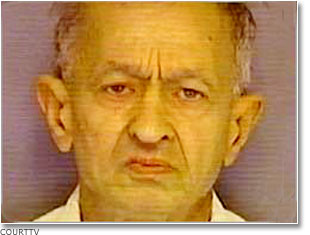 Under an assumed name – and at times disguised as a woman named Dorothy Ciner – Robert Durst rented an apartment in Galveston, Texas, in April 2001. Living in the same complex was 71-year-old Morris Black (pictured), who was not well liked by his neighbors, according to the landlord.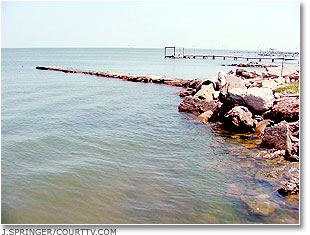 Morris Black's body parts – except his head – washed up on a rock jetty in Galveston's Channelview Drive on Sept. 30, 2001. An autopsy revealed evidence of a particularly brutal murder and the fact that Black had died of a heart attack, probably brought on by the assault. Durst was arrested for the murder shortly after.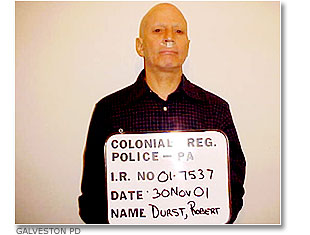 Durst posted $350,000 bail and then became the country's first billion-dollar fugitive. More than a month after fleeing, Pennsylvania police arrested him for shoplifting a sandwich from a Bath, Pa., supermarket on Nov. 30, 2001.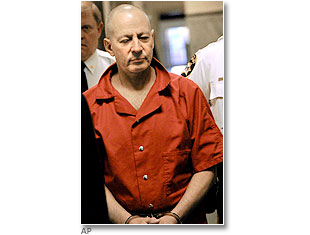 Before being extradited to Texas to face charges for Morris' murder, Durst, pictured leaving a Northampton County, Pa., courtroom following a hearing on Dec. 3, 2001, was placed on suicide watch, his lawyer said.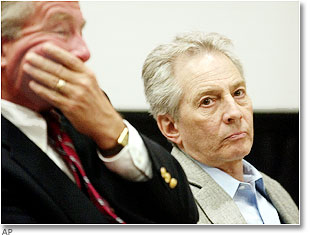 Durst, pictured with defense lawyer Dick DeGuerin, has had a rocky relationship with his attorney. After DeGuerin and his co-counsel requested $600,000 in additional fees from his millionaire client, an indignant Durst asked the judge permission to fire his legal team. The judge, however, had the parties settle their differences in time for jury selection.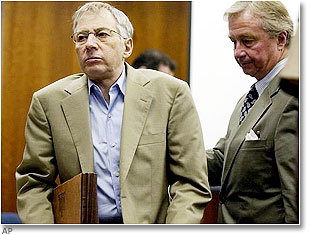 Durst, pictured in court with DeGuerin, faces a four- to six-week trial before Judge Susan Criss in Galveston and could get life in prison if convicted of murder. The defense does not deny that Durst killed Black, but says the killing was self-defense. Although Durst is not charged with dismembering the body, his lawyers have suggested he may have done so in an altered state.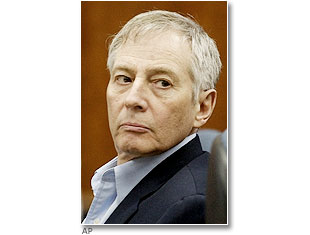 Regardless of the outcome of the trial for the murder of Morris Black, other mysteries continue to surround Robert Durst. Westchester District Attorney Jeanine Pirro has stepped up the investigation into the disappearance of Kathie Durst, and speculation continues to abound about possible connections Durst had to the murder of Susan Berman. He has never been charged in either case.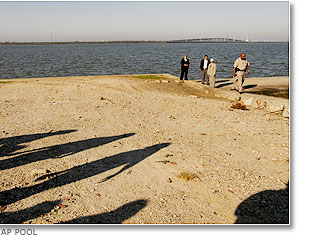 The shadows of jurors in the trial of multi-millionaire murder defendant Robert Durst visit the area where victim's body parts washed up Wednesday, Oct. 22, 2003, in Galveston, Texas.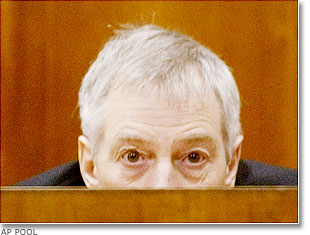 Robert Durst, pictured peering over the witness box during a break in his testimony, took the stand to tell his side of the story in the death of his neighbor, Morris Black. Durst described "blood everywhere" and admitted dismembering Black's body, but denied killing him.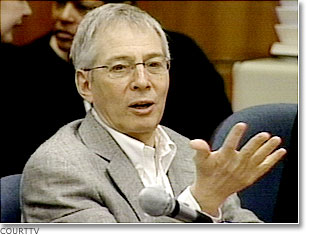 Robert Durst, who has trouble expressing his emotions, his lawyer says, expressed little from the defense table during closing arguments in his murder trial.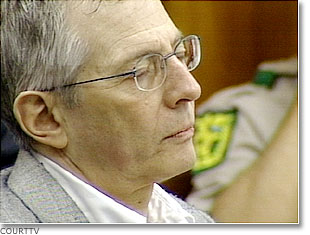 Durst awaits a verdict from the Galveston jury after 26 hours of deliberations.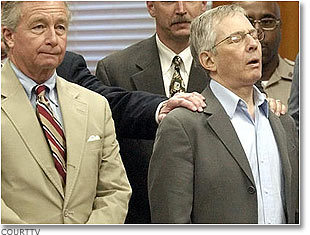 Robert Durst appeared astonished to hear the not-guilty verdict rendered by 12 jurors. Members of the panel later told the press that the prosecution did not present enough evidence to prove Durst murdered his 71-year-old neighbor intentionally or with premeditated malice. One juror, Chris Lovell, credited the defense with sticking to one story from the very beginning of the case and not wavering, as prosecutors did. "They gave us two different stories," Lovell said, describing it as a situation of "we're going to find Robert Durst guilty. You pick the reason."
CourtTV.com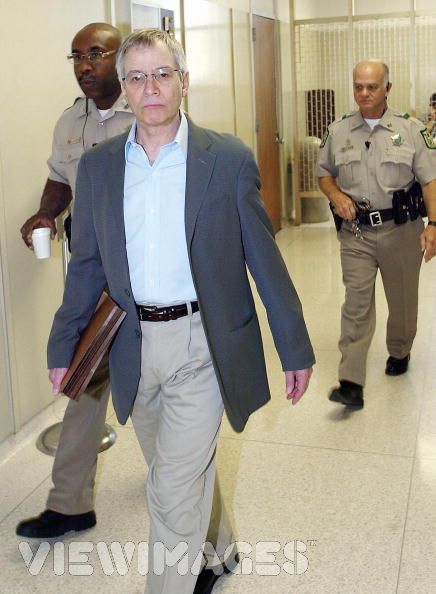 Robert Durst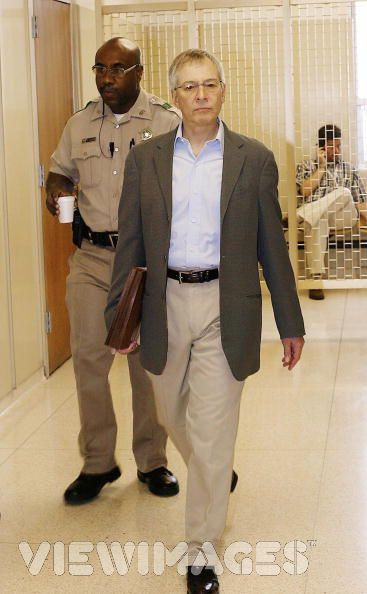 Robert Durst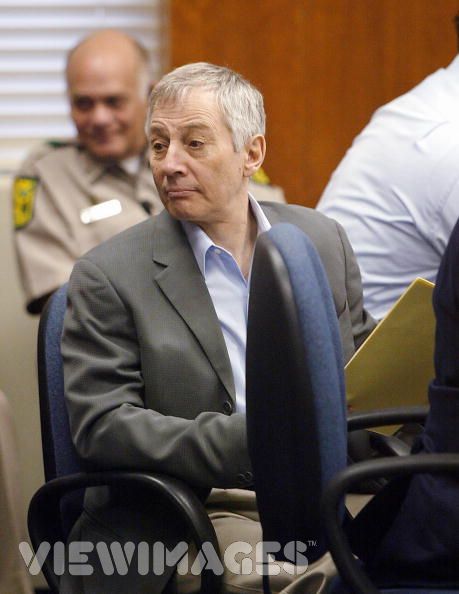 Robert Durst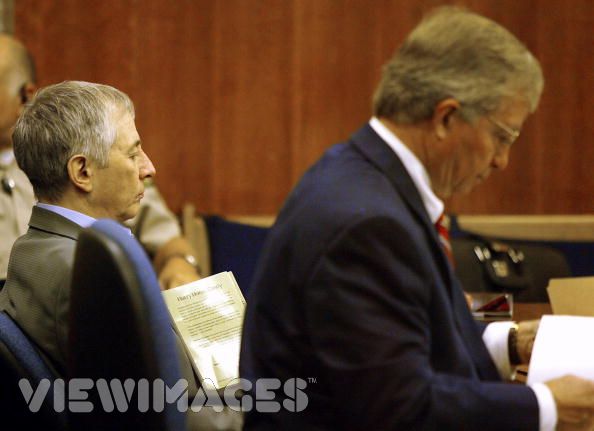 Robert Durst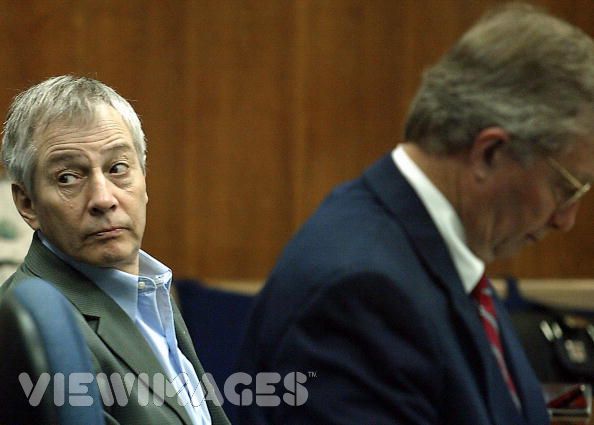 Robert Durst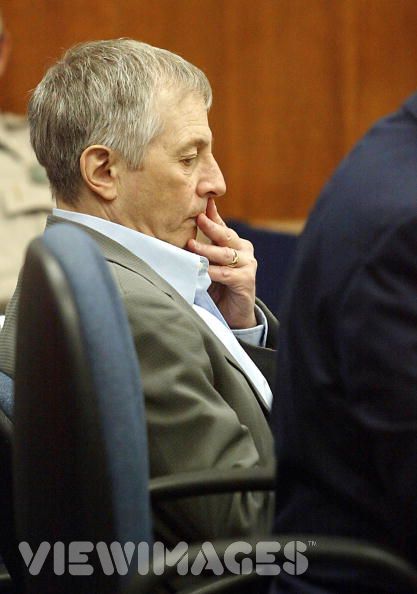 Robert Durst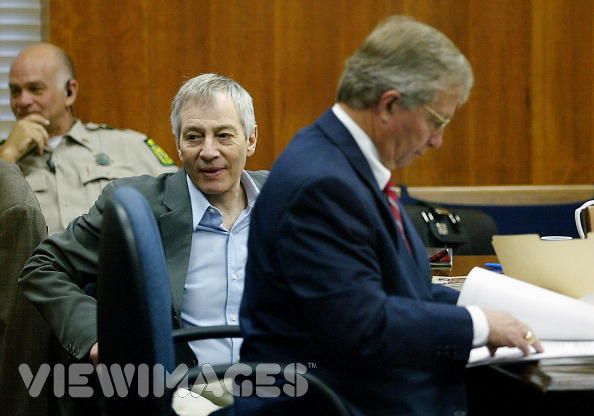 Galveston, Texas - November 10, 2003: Millionaire murder defendant Robert Durst at the Galveston County Courthuose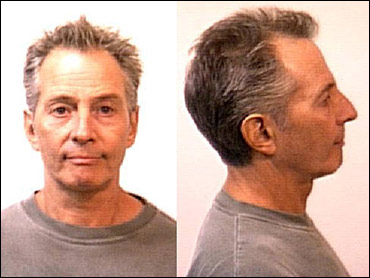 Robert Durst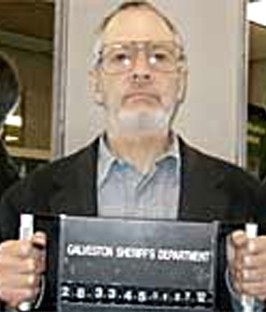 Robert Durst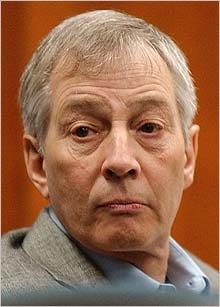 Robert Durst